Last night it was back to the Orchard for the Opening night of this weeks show School Of Rock!
Based on the 2003 comedy cult film of the same name, School of Rock tells the story of down 'n' out, Dewey Finn who from his love of rock finds himself substituting a bunch of A star students but discovers their musical talents and leads them to become a riff-scorching, all-conquering rock band! He leads them to perform at the local Battle of the Bands and in doing so embrace them with the powerful message that comes with Rock! Brought to the stage by Andrew Lloyd Webber with a brand new score and the classic from the film, School of Rock is truly a field trip you don't want to miss!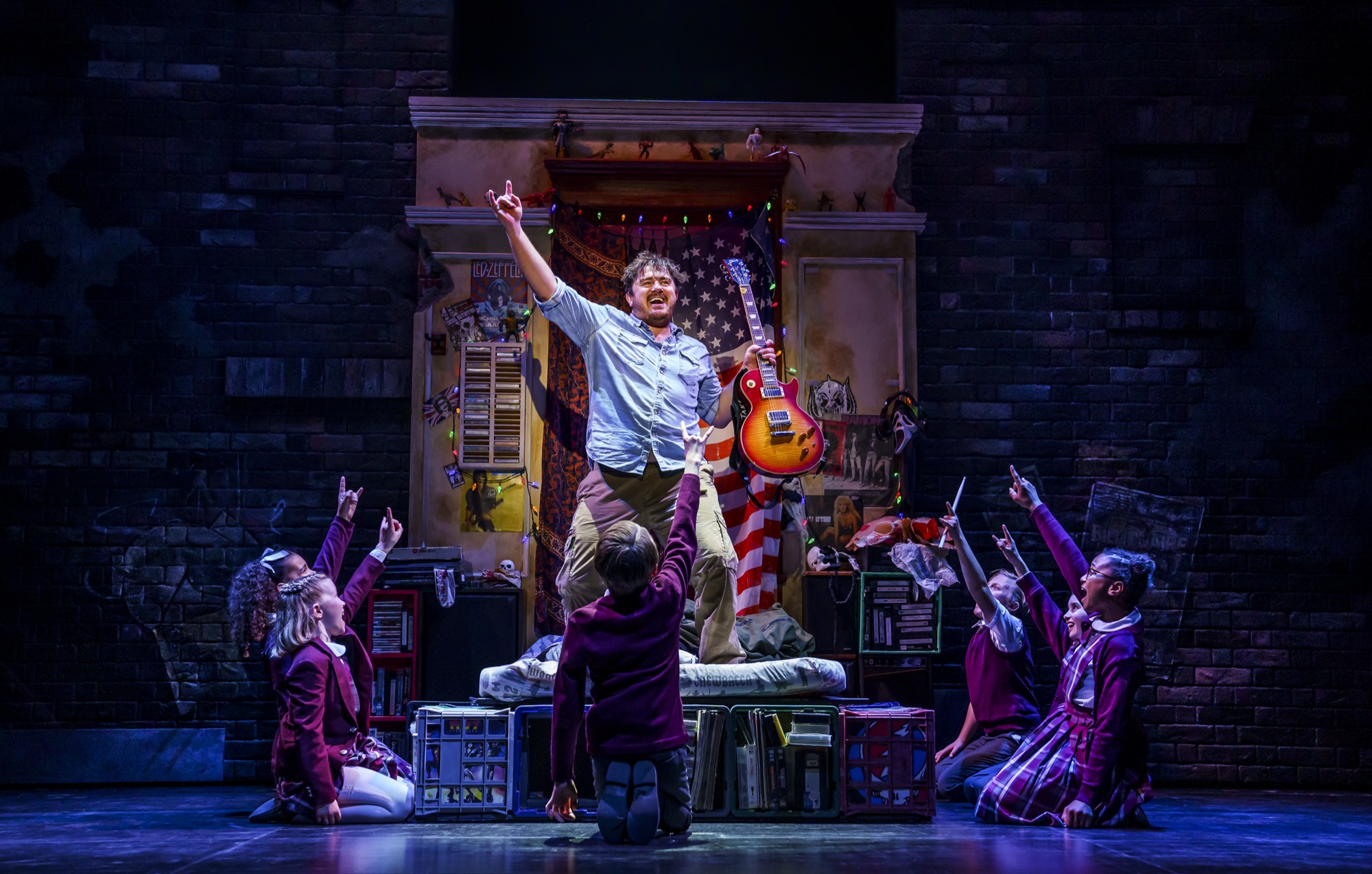 The musical really does do the film justice, but also throws a some little extras in there to make it that little bit more special! Ensuring that if your a huge fan of the film, you will not be disappointed with your viewing. The introduction to the new score just adds to the story with a mix of some classic musical numbers such as 'Here at Horace Green' 'If Only You Would Listen' but with some kick ass rock numbers that make you want to head bang, 'Stick it to the Man' was a personal highlight and a song that 'sticks' with you!
But one things for sure it is the cast that ensure this musical is the head banging production we all can enjoy, Jake Sharp steps into the shoes of Dewey Finn, a role that was originated by top comedy actor Jack Black. Jake did not disappoint showing slight influences from that of the film but also brings his own unique take on the role. One things for certain is his comical timings and acting was spot on, allowing the audience to fall instantly in love with him and enjoy what he was going to do next on his crazy journey! The many relationships he has on stage were excellently display especially with the class their chemistry on stage was amazing to watch and you could really see the fun they were all having together.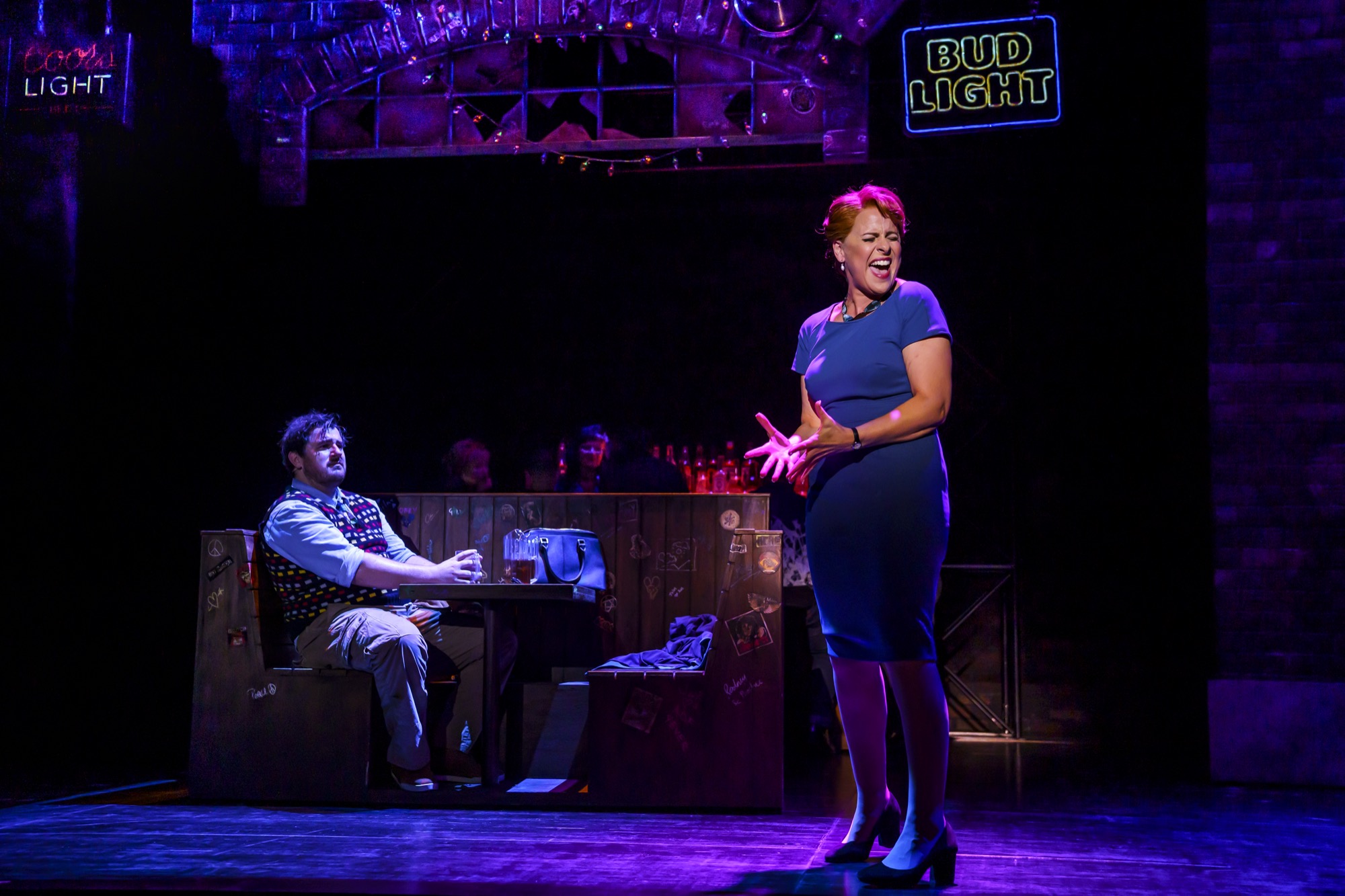 Pairing with the class was headmistress Miss Rosalie Mullins played beautifully by Rebecca Lock. Rebecca was able to not only show her amazing acting ability as the high strung success driven proud head, but the role allowed her to show the amazing vocals she has and have the audience blown away instantly! Her relationship that developed with Dewey allowed her to also show the true character of Rosalie which was also displayed with her solo 'Where Did the Rock Go' a personal highlight in Act 2!
Now it would be wrong to complete this review and not mention the stealers of the show, the School of Rock band, made up of the most amazing kids you would ever set your eyes on! They really are the quadrupole treat to the musical world acting, singing, dancing and rocking out their amazing talents behind their instruments. You are blown away by the talent portrayed by this cast and from the get go you are told that the kids are really playing the instruments – which surprises me that many people don't believe it! Supported with some amazing vocals and talent from the back up singer and classmates, you cant help but fall in love with them all and cheer them on! The finale truly displayed this as they sung and performed the iconic 'Teachers Pet' that had everyone dancing in their seats – me included.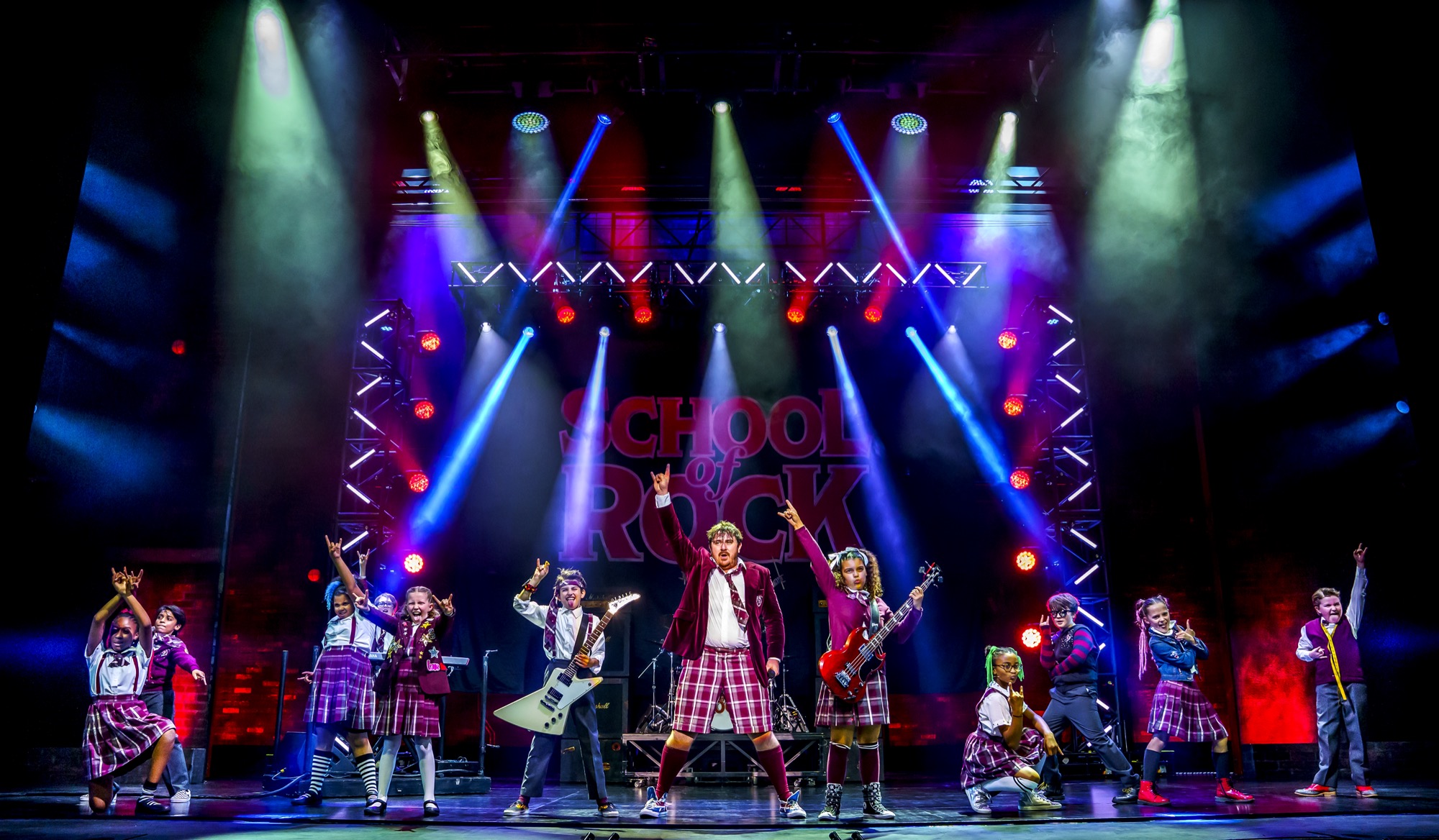 School of Rock is the best musical for all ages, guarantying an 'Rockin' night out! It will leave you laughing, entertained and even head banging throughout, a perfect musical to introduce your children to theatre but also for a perfect date night!
Playing at the Orchard Theatre until Saturday 28th May, for all ticket information go here. It will then go on to continue it UK Tour – for all dates go here.