Guest Reviewer Harriette Douglas took a trip to the Orchard for this weeks current run!
Tonight's treat was a trip down to the Orchard Theatre in Dartford to see Chicago, and oh my, isn't it grand! I was really looking forward to this one; Chicago is one of my favourites, but it'd been about ten years since I'd seen it in the West End.
"Murder, greed, corruption, exploitation, adultery and treachery…all those things we hold near and dear to our hearts."
For anyone who doesn't know the story, it is set in 1920s Chicago. One of our leading ladies Roxie Hart, a housewife and chorus dancer, gets sent to the county jail for killing her lover, after trying to pin it on her husband. There she meets one of her idols, jazz performer Velma Kelly, and other women also accused of murder. Mama Morton presides over the jail and does favours for those who can pay for them. Roxie manages to get slick criminal lawyer Billy Flynn to take her case and keeps media attention on herself by faking a pregnancy, only to be dropped the minute her trial finishes as another, more interesting story grabs the press' attention.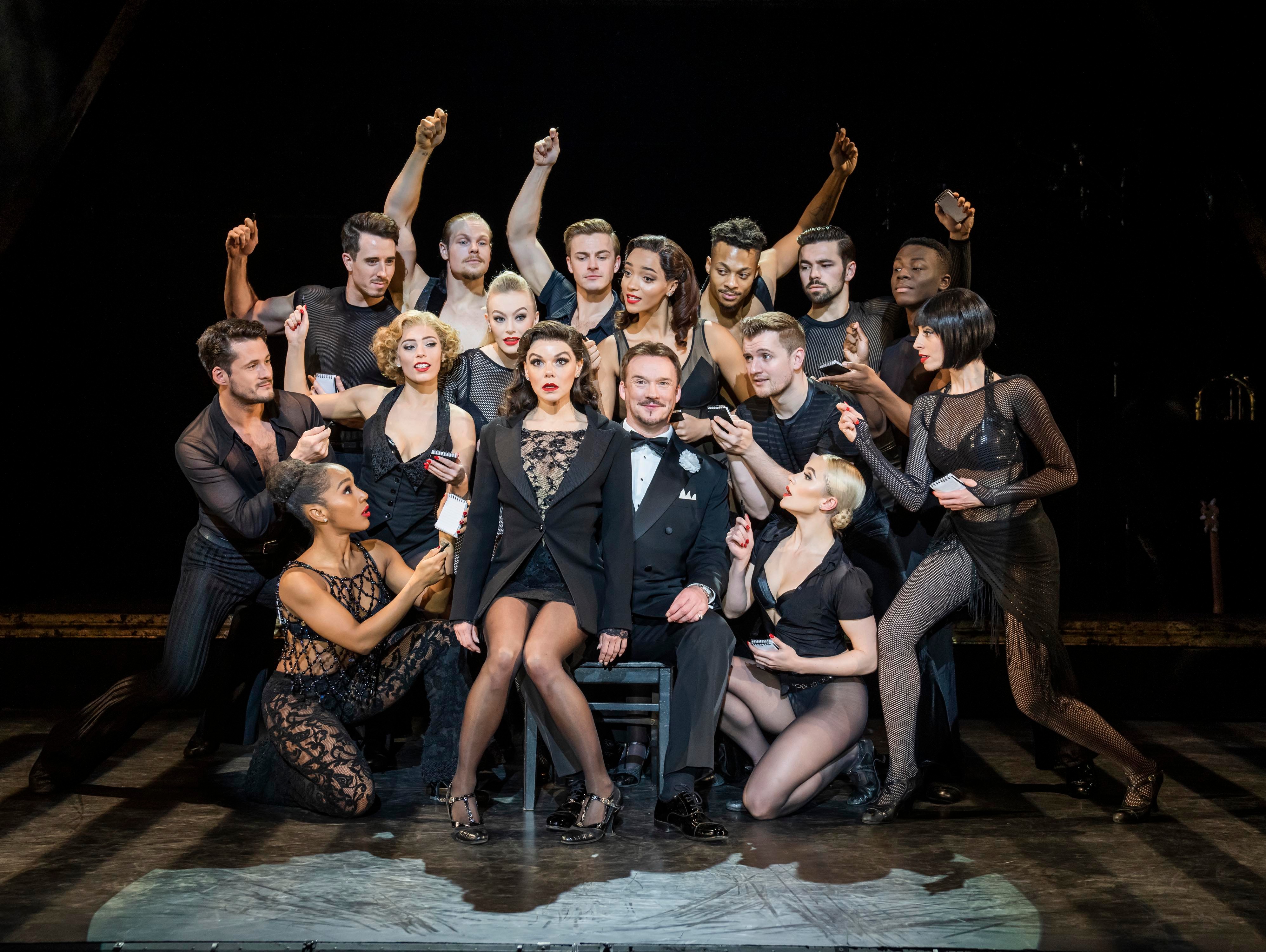 I was particularly excited by the stellar cast list for this production. Plenty of familiar faces with Russell Watson as Billy Flynn, Sheila Ferguson as Mama Morton and Faye Brookes as Roxie Hart (my mum loves a bit of Corrie!). I'm pleased to report they were all a credit to their roles, as were the names I was less acquainted with.
Faye Brookes did a great job as Roxie Hart. Truly she was wasted on Coronation Street; I had no idea she could sing as well as she does! Djalenga Scott played Velma Kelly and was a real powerhouse from her opening number 'All That Jazz' all the way through to the end. Both ladies had big shoes to fill and have done so admirably.
Russell Watson, now in his mid-50s, hasn't lost any clout and performed with real razzle-dazzle. Perhaps even more impressive was Sheila Ferguson, who at 74 still has amazing control over her singing voice. Jamie Baughan as Amos Hart – Roxie's husband – was popular with a sympathetic audience and added some great comedy moments.
For those of you who have only seen the film, there are several additional numbers in the production that really add to the story, in particular 'I Know A Girl' and 'Me and My Baby', which come at the beginning of the second act. Equally there are a couple that, in my opinion, were dropped from the film with good reason, 'A Little Bit of Good' being front of mind. Sadly, B E Wong's performance tonight did not convince me it is worth keeping in.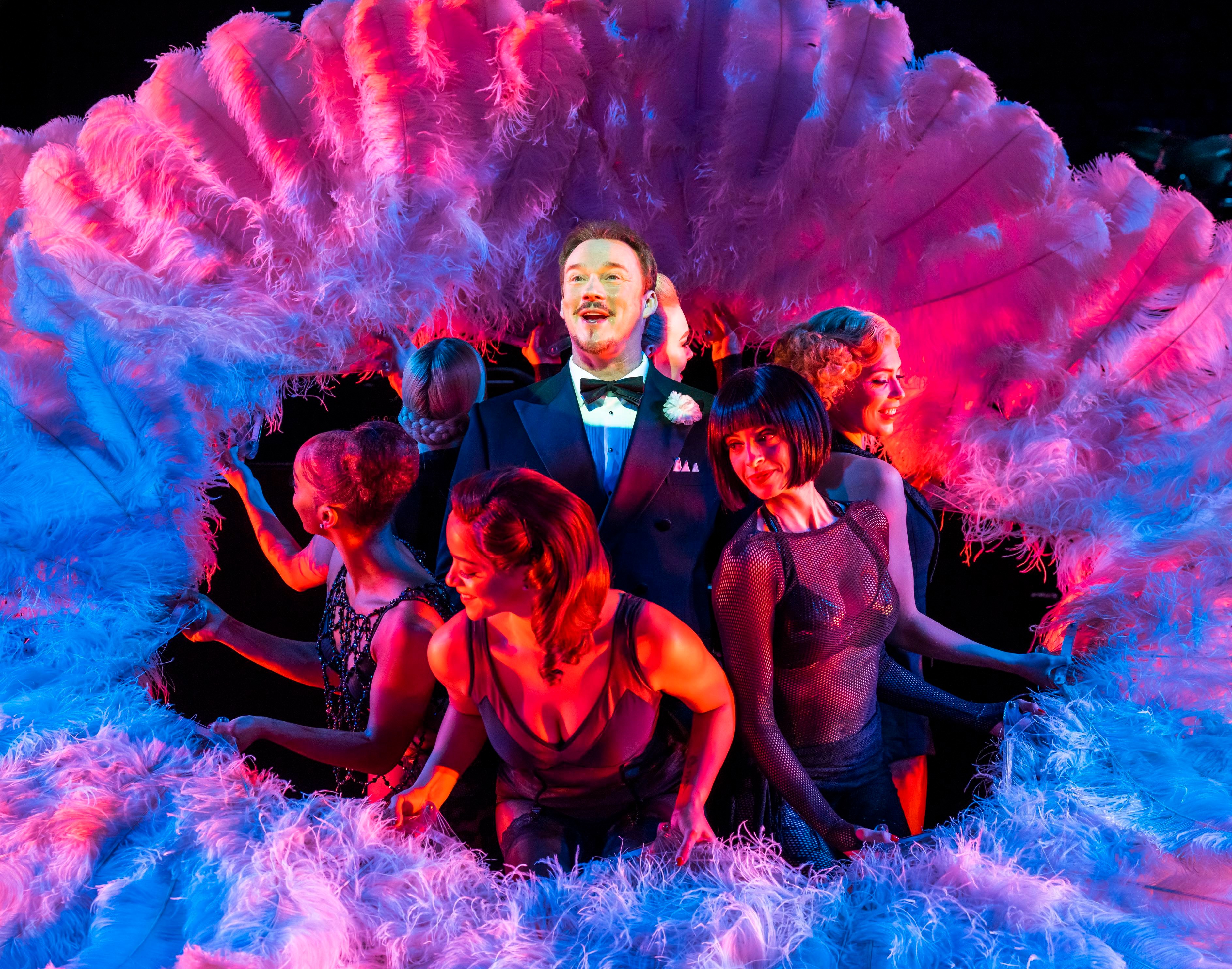 One of my favourite things about Chicago is how incredibly sexy it is, and it continues to be so. I remember when I last saw it in the West End how the entire audience gasped when the women performing 'Cell Block Tango' all dropped into the splits in unison. There were no gasps this evening, but the ensemble's dance moves were worthy of them. From the first sigh in 'All That Jazz' their movements were in perfect sync, keeping things sleek and sexy all the way through.
Of course, the slinky, often see-through costumes definitely help!
Last but by no means least, the orchestra deserve a special mention. Centre stage throughout, they truly brought the era of 1920s decadent jazz to life, earning them enthusiastic applause when they opened Act II.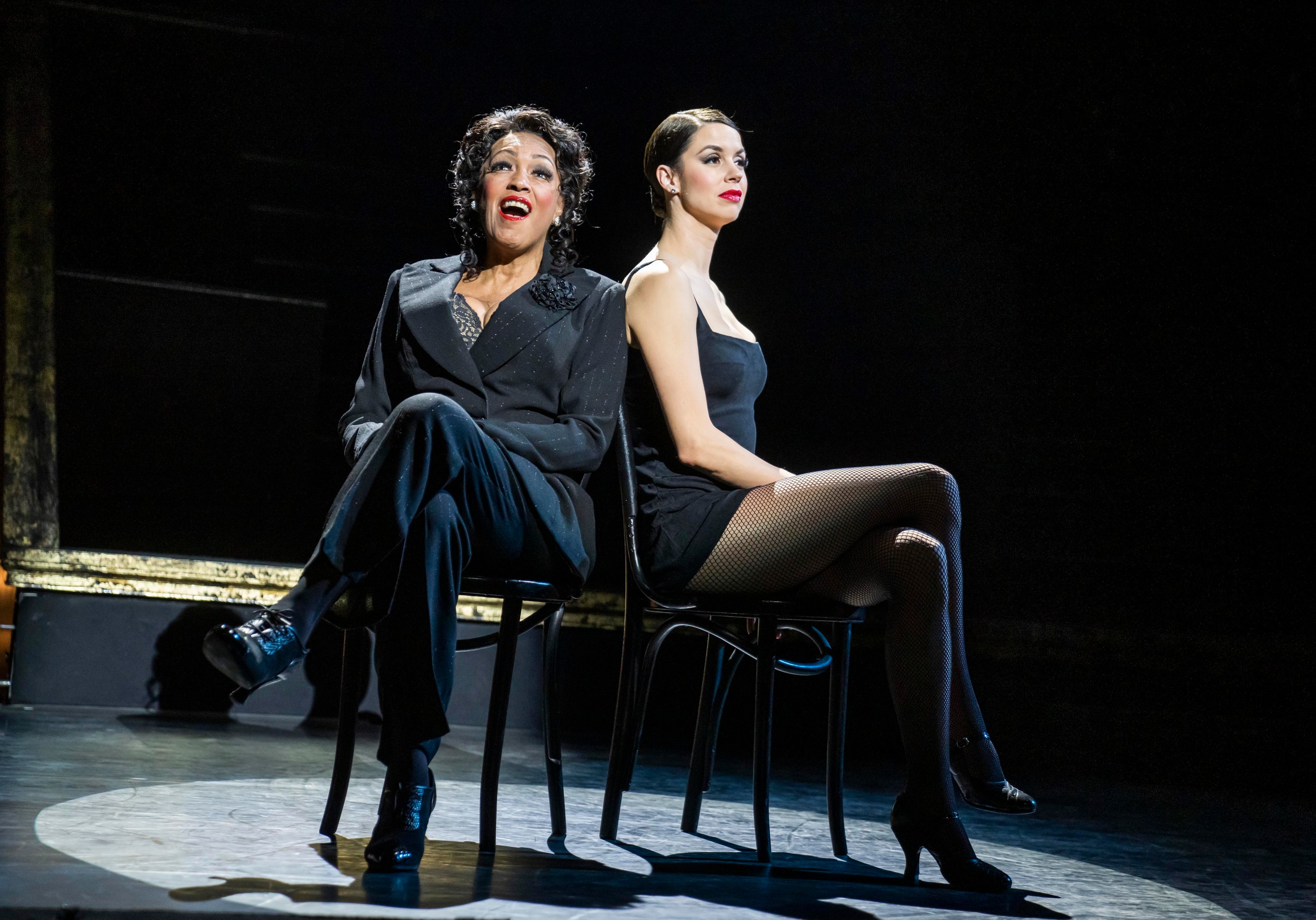 I always enjoy Chicago but without a doubt this cast more than does it justice. They interact seamlessly with each other, easily recreating the sexiness and sass that this musical is famous for. I thoroughly recommend the 2022 tour.
Chicago is playing at the Orchard until Saturday 23 April, so get your tickets now while there's still time. For alternative UK tour venues, go here.