After a week off, it was back to Canterbury for this weeks opening night of Cabaret.
Based in Berlin in 1931, when the Nazi's were rising to power Cabaret focuses on the nightlife of the Kit Kat Club and revolves around Cliff Bradshaw an American writer and his relationship with British cabaret performer Sally. Along with the main story there is a sub-plot involves a doomed romance between German boarding house owner Fräulein Schnieder and elderly suitor, Jewish fruit vendor Herr Schultz. All of this is overseen by the Master of Ceremonies – Emcee at the Kit Kat Klub.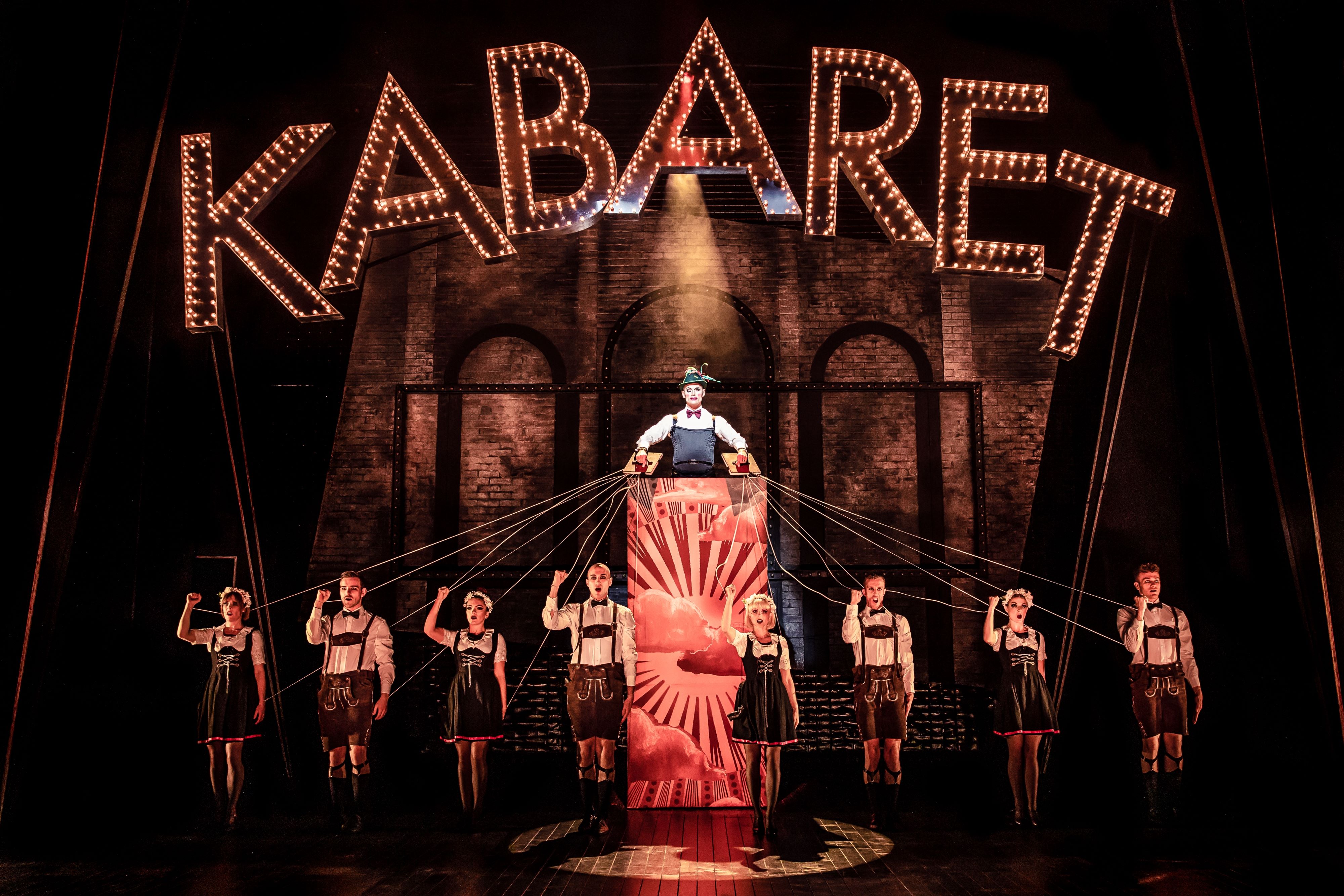 Written by Joe Masteroff with songs and lyrics by John Kander & Fred Ebb, tonights show was directed by Rufus Norris, I have a slight feeling that with Cabaret, you either love it or hate it – or rather its just not your thing. I was looking forward to finally seeing this show, having not seen the 1972 film starring Liza Minnelli and I personally thoroughly enjoyed the show! The contrast of the story with the entertaining numbers performed by the Cabaret played – that almost served as a metaphor of the ominous political developments that were happening around them. The songs themselves brought the show to life, having known a few of them it was great to finally see them live and within their content.
Performing tonight was:
Emcee – Oliver Roll
Sally Bowles – Kara Lily Hayworth
Fraulein Schnieger – Anita Harris
Cliff Bradshaw – Charles Hagerty
Herr Schultz – James Paterson
Ernst Ludwig – Nick Tizzard
Fraulein Kost – Basinka Blake
Cabaret performers – Gemma Archer, Joseph Dockree, Francis Foreman, Sophie Hirst, Mary Hodgkinson, Sara Morley, Hannah Nicholas, Benn Rutter, Catherine Saunders, Tom Scanlon.
Unfortunately John Partridge was off sick, but the audience did not mind as stepping into the shorts of Emcee was Oliver Roll and from what I understand, it was his first performance with the role – the life of an understudy on tour! Oliver showed amazing talent throughout the role, showing the different sides of the role from entertaining, to mad and at moments sensitive. He is a very interesting character and Oliver made sure he went out there and gave it his all.
Kara Lily Hayworth performs as Sally Bowles, a very different role from her last tour as Cilla Black in Cilla. She was very entertaining and clearly displayed the vulnerable side within the confident blanket she shows the word, maily displayed within her songs 'Maybe This Time' and 'Cabaret'. You could tell she was a women who just wants to be love, which showed in her relationship with Cliff, played excellently by Charles Hagerty.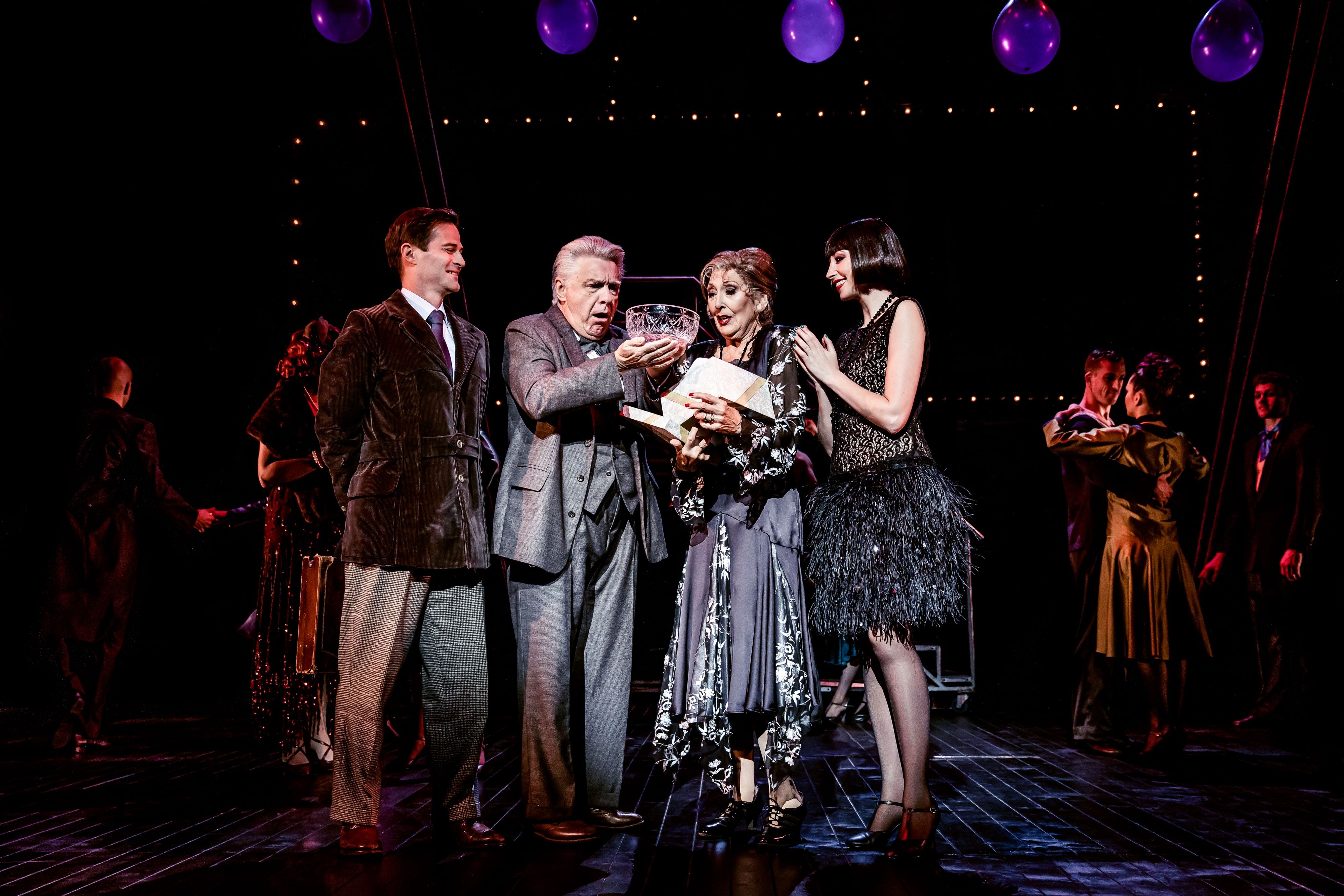 I loved the relationship that was formed between Fraulein Schnieger and Herr Schultz, played by Anita Harris and James Paterson. They were so sweet to watch and loved their relationship form but was devastated when trouble strikes.
Cabaret is not one for all, I will say that. But it is an evening of very clever entertainment that can be liked by all if given the chance. I really enjoyed it!
Playing at the Marlowe Theatre, Canterbury until Saturday 14th March 2020 – for all ticket information go here. It will then continue on its UK Tour, for all dates and info head to their website here.