With only 7 sleeps to go until the day itself, I continue to get into the Christmas spirt with a visit to the Orchard Theatre for this years pantomime – Peter Pan.
Peter Pan is a family favourite tale of Darling children Wendy, John and Little Michael and there journey to 'Neverland' with Peter Pan, the leader of the lost boys who has the ability to fly with the help of his trusted fairy Tinker Bell and never wishes to grow up. All is not well on the island, as Pirates led by Captain Hook are after Peter but with the help of the lost boys, Tiger Lily, Mimi the magic Mermaid and even Smee they over come Hook with a chomp!
QDOS entertainment always make sure they pull out all the stops for their pantomimes and Peter Pan is no different, with amazing effects including pyrotechnics, and flying trapezes there is no end to what it can display! From bright sets and sets to great costume design makes it not only look good, but also compliments the amazing performers on stage.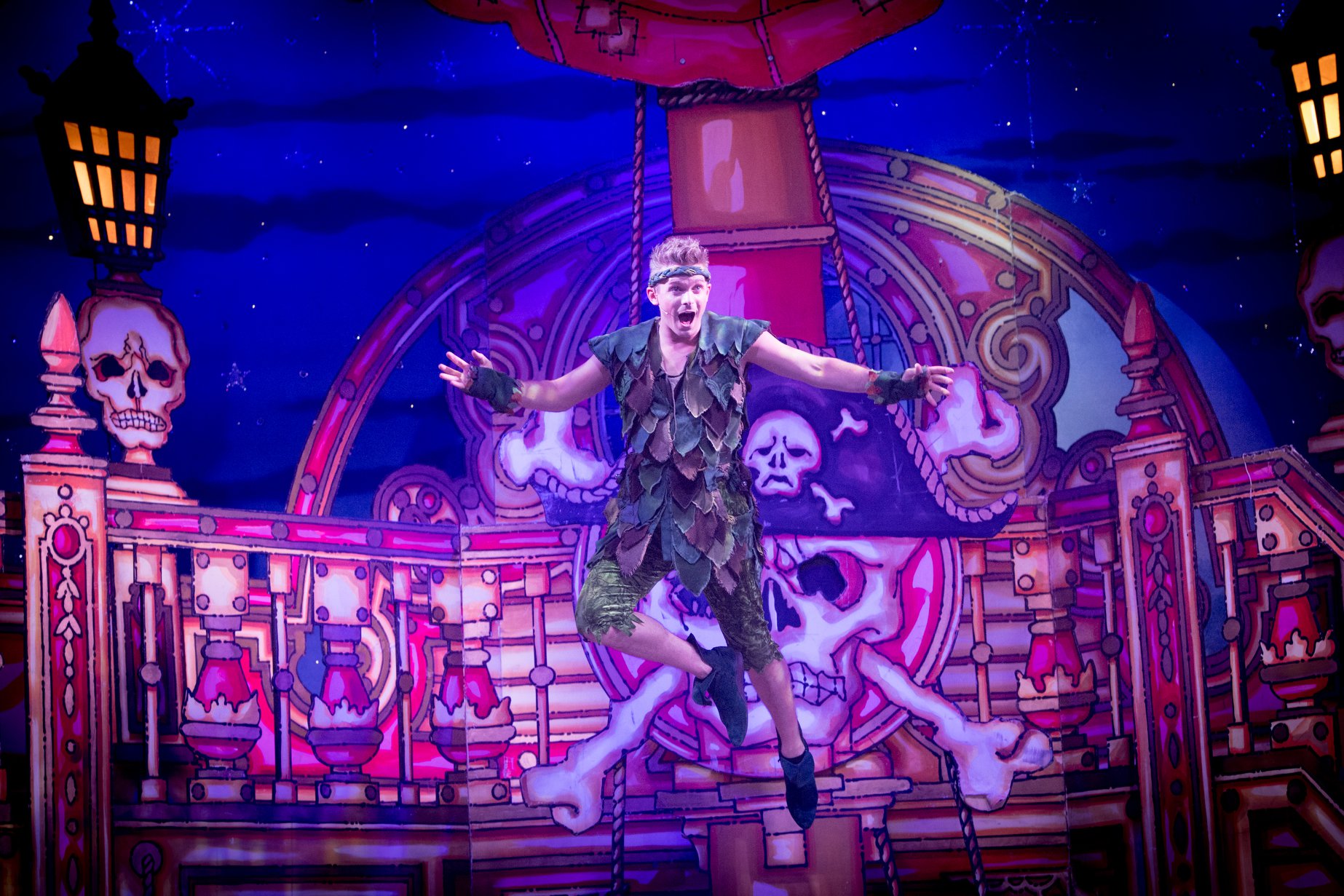 One thing about this particular panto, was there wasn't a 'dame' which in most pantomimes is unheard of. However, that being said it didn't loose anything to the production and the jokes and classic pantomime skits just kept coming and coming, Movie titles, mastermind, musical shuffle and a great run of 'A Sailor Went to Sea Sea Sea,' all of which had the audience laughing out loud, adults and children! Another thing is with every pantomime there always seems to be a big surprise – Cinderella, the reveal of the carriage, Aladdin, the magic carpet, tonight's was the spectacular crocodile that was ready to take on Hook and have him for lunch! It just adds to the magic but also shows just how much thought and time goes to given the families and friends a great night out.
Tonight's leading men were Steve McFadden and Andy Ford, in the roles of Captain Hook and Smee. Steve most known for his role as Phil Mitchell in EastEnders is no stranger for playing the bad guy and shows just now bad he can be in the villain role of the night, you can really tell he enjoys playing the bad guy and excels in doing so. But, also you can see the fun he is having and even brings a little comedy to the role, especially during the musical shuffle scene – who knew he had moves like that! Andy Ford, is quite the opposite but is no stranger to the world of Panto and leads the audience throughout, with comedy thrown from each direction. Loveable, innocent and quick witted, he really had the audience laughing and the kids looking forward to him being on stage!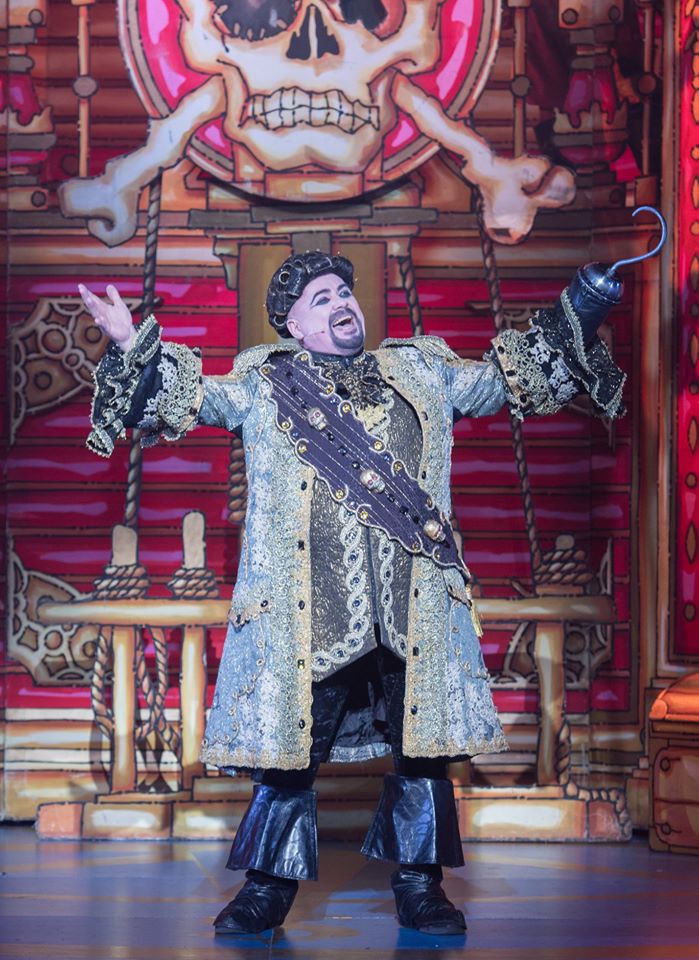 In the title role of Peter Pan was Joe Sleight, who knows how to 'fly' he was enjoyable to watch as the original lost boy and his friendship with both Wendy played by Jess Pritchard and Tinker Bell played by Isobel Hathaway were both greatly displayed. Jess and Isobel had beautiful singing voices, that were clearly shown in their solo's, Isobel also knows a few moves in roller skates!
The full company were clearly showing their enjoyment throughout, which just add to the magic of the night. Pantomimes are a great form of entertainment for all ages and Peter Pan is no different, making show the night is fun, mesmerizing and entertaining, there will be a lot of smiles leaving the theatre once you catch this show!
Playing at the Orchard Theatre until Sunday 5th January 2020, for a great family night out get your tickets here. If you are unfortunate to miss this years, then don't miss next years – which has already been announced as Jack and The Beanstalk for ticket information go here, as yes they are already on sale (oh no their not…oh YES THEY ARE!)