December has finally arrived for 2019 and what better way to kick start the festive cheer, than a trip to the theatre for the beginning of Panto season! This year, I have the delight in viewing the highly recommended Marlowe Theatre panto of Mother Goose.
Written and directed by Paul Hendy, tonight's tells the tale of Mother Goose a mother of three who struggles to make ends meet and dreams of beauty, riches and fame. She becomes the target of a bet between the Fairy Goodfeather and Demon Vanity, which leads to Mother Goose retrieving her wishes in the form of a Magic Goose which lays Golden Eggs and a trip to the fountain of eternal youth. In the end however, the true meaning of beauty and riches is learnt – that it is what's on the inside that counts!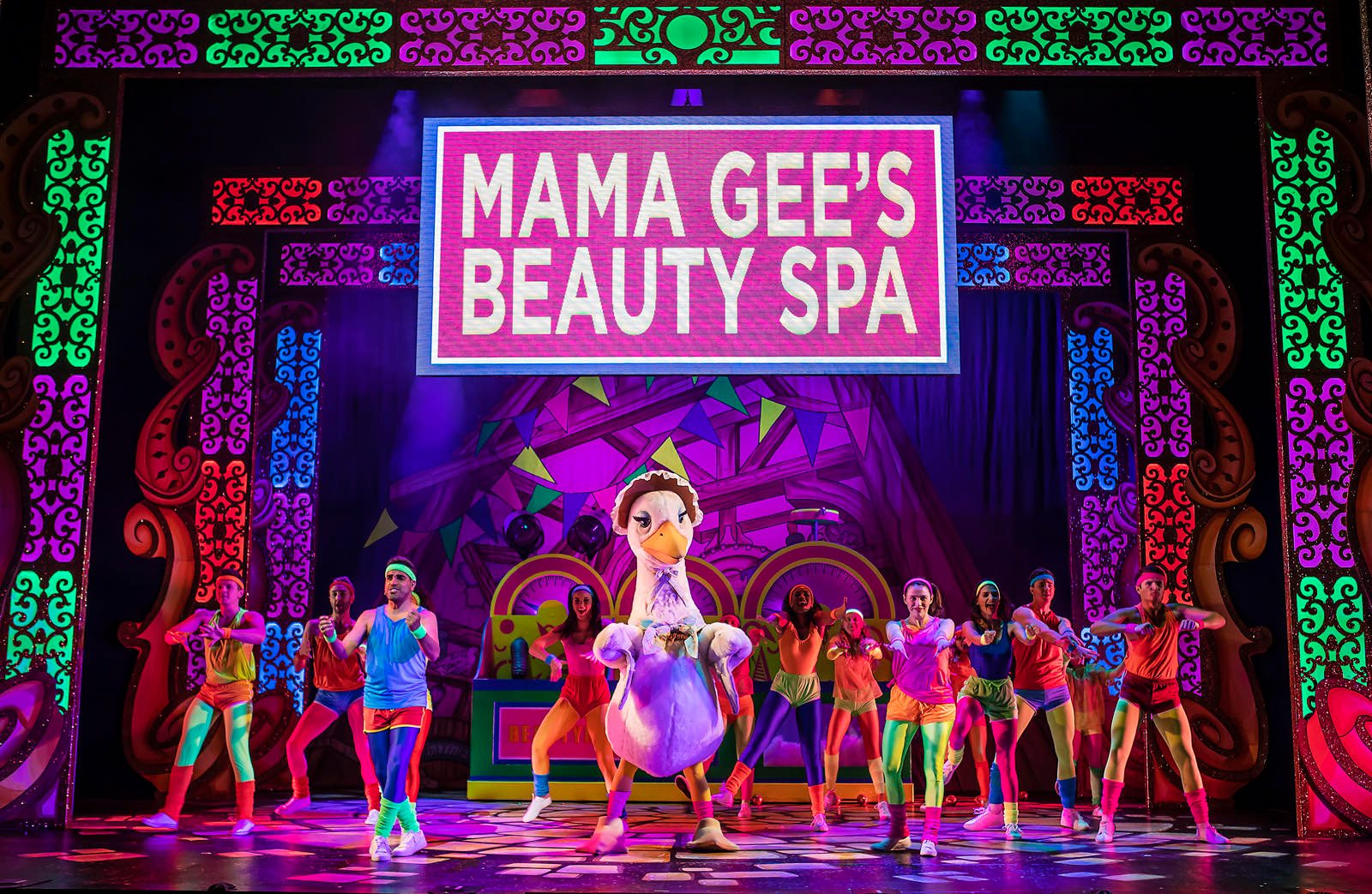 The thing I love about pantomime is how it puts you in a good mood from the moment the lights go down and the curtain rises! This Panto is no different, it is bright, colourful and loud – and that's not just the sets! From the get go there was high energy, great family involvement – which the children were very much enjoying and some amazing jokes and puns that only pantomime can pull off! Not only this, but the stunts they also perform from flying from the wings to motorcycles on a pantomime stage – you will have to buy those tickets to see! There is nothing you can't like about this pantomime, it really isn't just for kids! However, if you are seated in the stalls you might need to keep that rain coat on!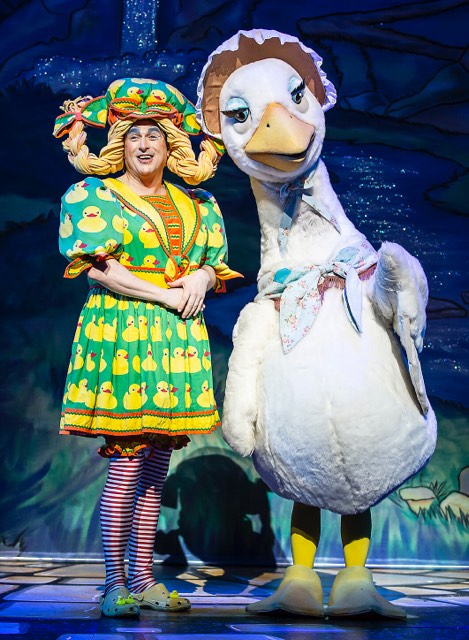 No stranger to the Marlow Panto Ben Roddy steps into the heels of Mother Goose and marks his tenth year performing as the Dame. What's lovely about this productions is the Dame takes the full centre stage and Ben does it brilliantly, I loved watching him perform and his has comic timing perfectly – he even had the majority of the performers chuckling to themselves and I didn't blame them. What is also lovely to watch is that you can see how much he is enjoying bringing the house down with laughter from his facial expressions to his perfect one liners. It was a great 10th production for him to show his true talent and it was a pure delight to witness.
Newcomers to Panto are that of West End Star Jenna Russell and CBeebies and This morning Celeb Doctor Dr Ranj. Jenna no stranger to the stage took the role of Fairy Goodfeather in her stride, showing off her beautiful voice and the reason for her West End fame. Dr Ranj as Charlie Goose, takes to the stage and shows of his well known dancing ability in a little salsa number which was great to see live and also has a lovely tone to his voice showing it off in many of the musical numbers. He really is not just a doctor and a terrific performer.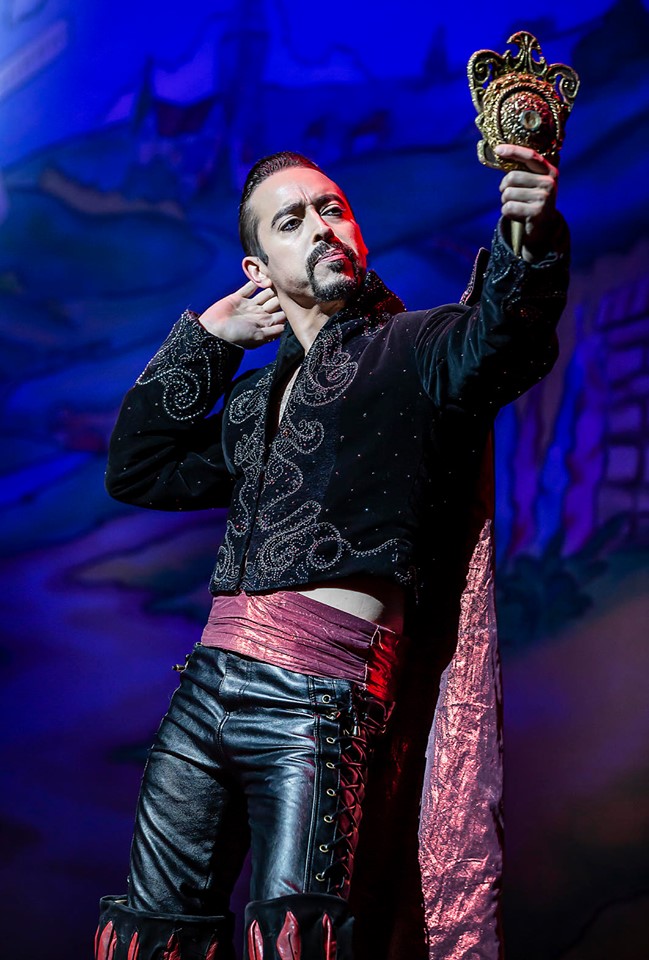 With every panto, there is a baddie and tonight's Demon Vanity was played Boardwalk Empire actor Marc Pickering. He was perfect in the role and had the perfect villain style for the role in particular his powerful voice that had the audience loving every moment he took to the stage.
As said before, if you are thinking that pantomime is just for kids and families – you couldn't be more wrong. I thoroughly enjoyed every moment of the performance, with no shame of getting involved from the start. I mean that's what Panto is all about, it doesn't take itself seriously and you just need to embrace all that is thrown or sprayed at you! Giving you a great nights entertainment for all, its perfect way to start the holidays!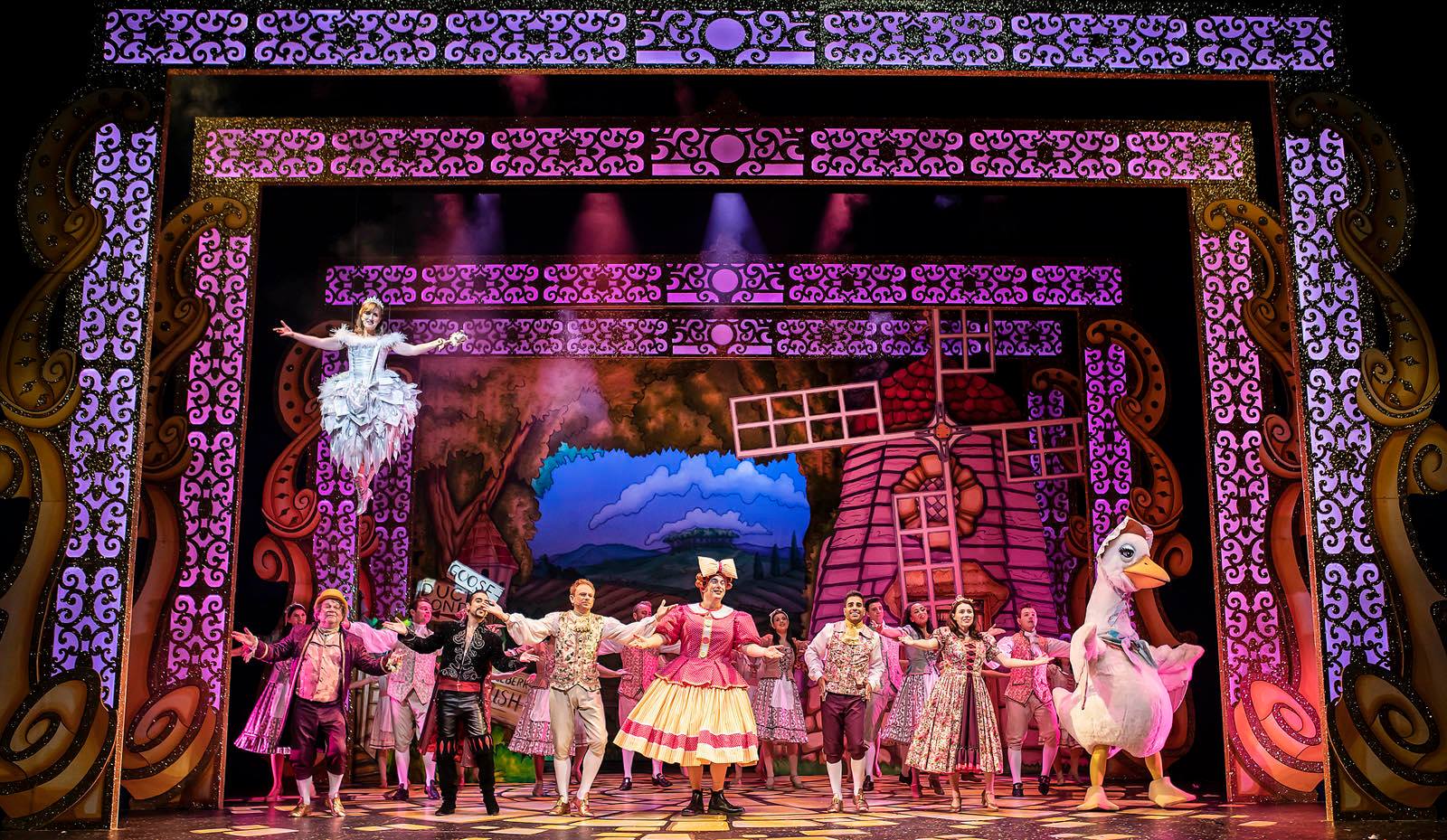 Playing at the Marlowe Theatre until Sunday 12th January, tickets are selling fast and for all information go to their website here. If you miss out this year, then tickets for next years production Jack and the Beanstalk is already selling here.