To kick start a few days off, what better way than to enjoy a press night and the opening night of current UK tour of Curtains a musical whodunnit.
It's opening night of Broadway-bound musical Robbin Hood, star Jessica Cranshaw has been murdered on stage during the company bows. The entire cast and stage crew are suspects, in walks local detective, Frank Cioffi with a nose for crime and an ear for music – as he just happens to be a huge musical fan! With his work cut out for him, having to find a killer whilst given the show a lifeline.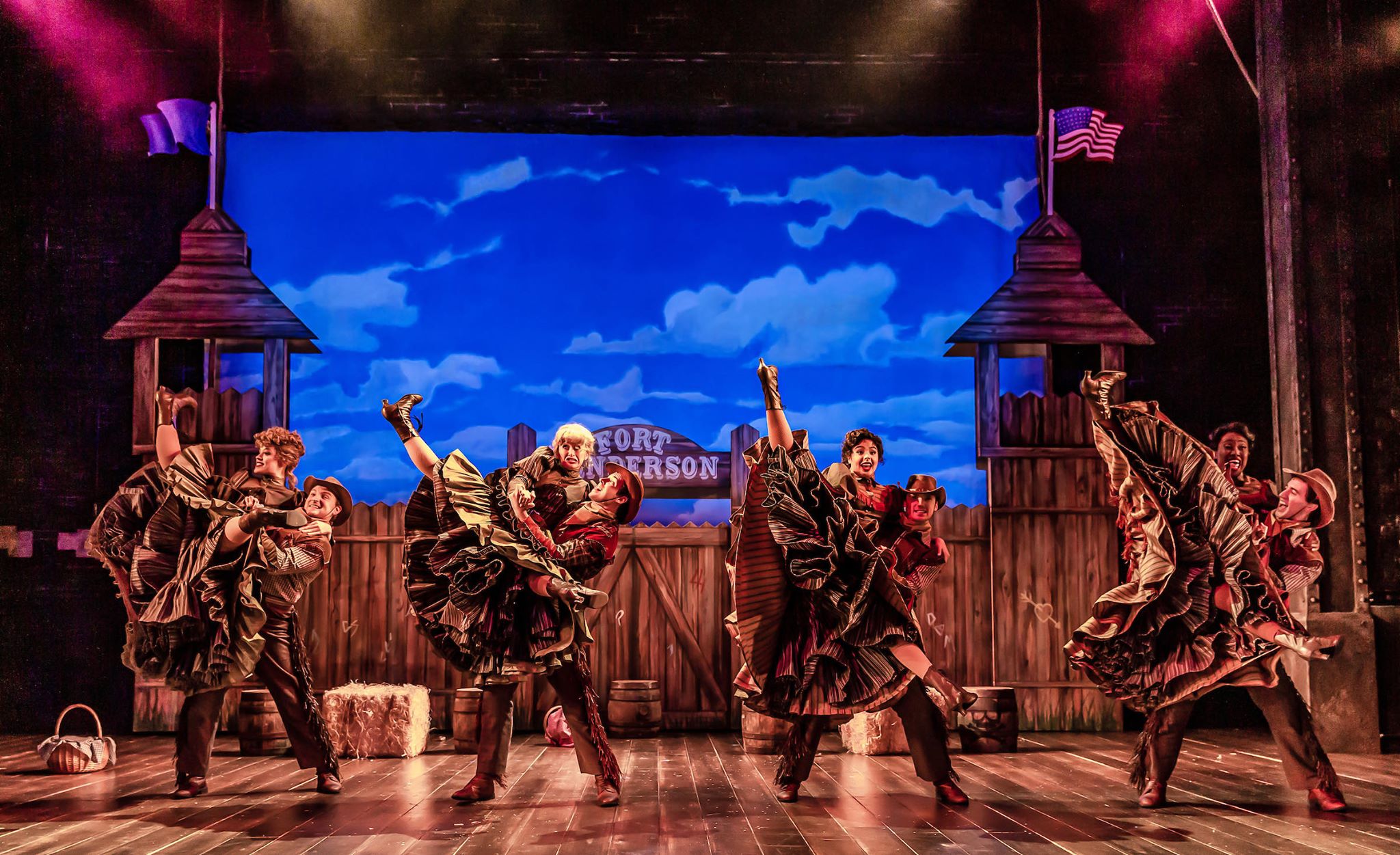 Created by the musical partnership of American song-writing due, John Kander and Fred Ebb known for their best long-running Broadway smashes Caberat and Chicago. Curtains is one of their final less well-known productions which had its first premier in 2006, two years after Ebb's passing. They were both supported by Rupert Holmes who wrote the book. Its great to see a rarely staged production tour the UK to many different stages.
I knew very little of this production, the story itself is very slow going and lacks in part pace. That being said however, it is a fantastic uplifting story that keeps you guessing throughout as to whom is the killer – ill be honest and say I did not expect the outcome! One thing I particularly loved was the choreography created from the mind of Alastair David, every dance and step was mesmerizing to watch and every new dance number brought a smile to my face and my feet tapping!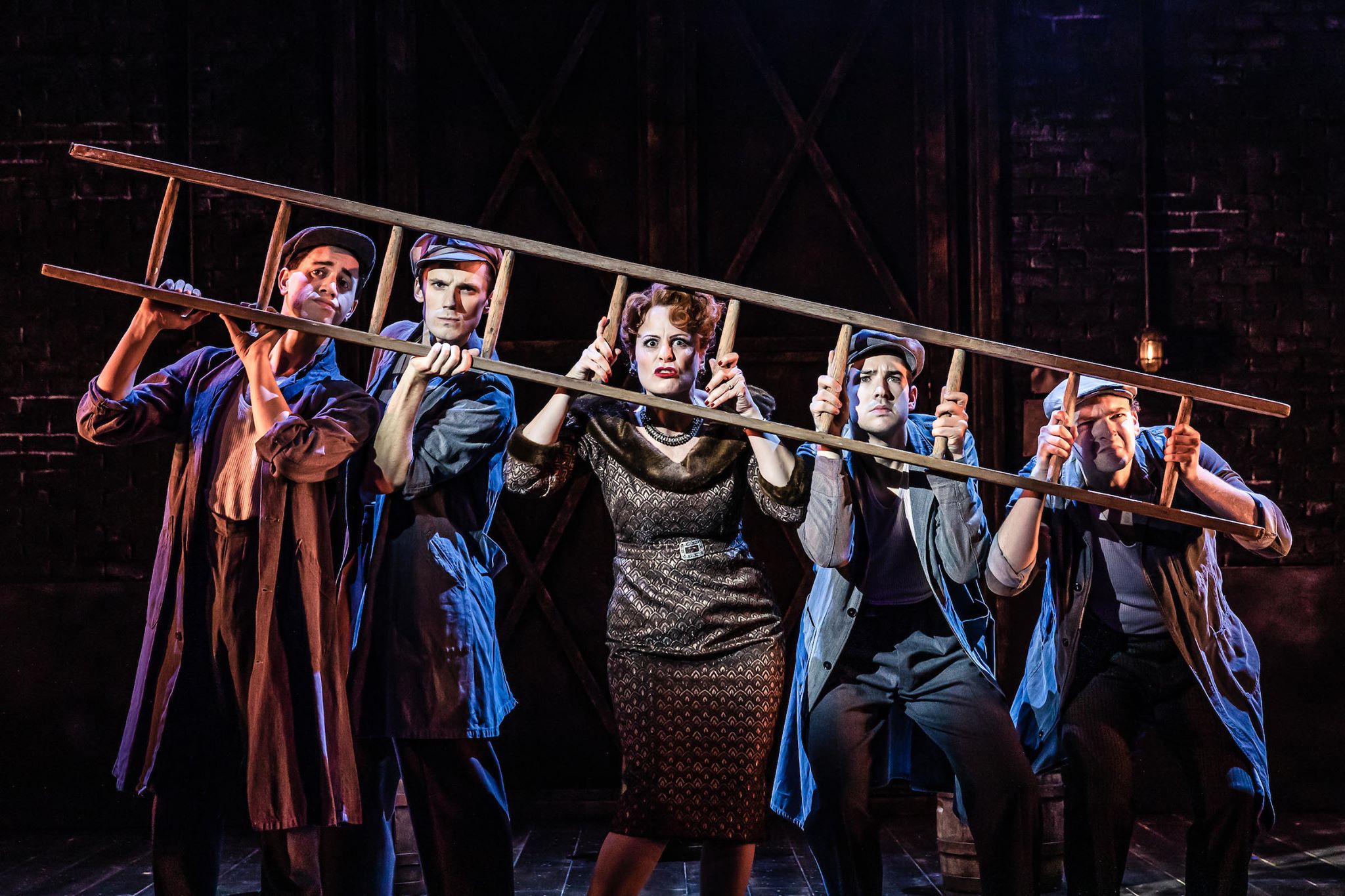 The Cast tonight were:
Lt Frank Cioffi – Jason Manford
Georgia Hendricks – Carly Stenson
Carmen Bernstein – Rebecca Lock
Christopher Belling – Samuel Holmes
Aaron Fox – Andy Coxon
Niki Harris – Leah Barbara West
Bobby Pepper – Alan Burkitt
Oscar Shapiro – Martin Callaghan
Bambi Bernet – Emma Caffrey
Sidney Bernstein – Mark Sangster
Jason Manford leads the cast as Lt Frank Cioffi, I could not think of anyone more perfect to fit this loveable character. Jason really stepped into this shoes perfectly, he had great comic timing and proved that he was light on his feet with dancing. It was great to finally see him live and perform, having heard so many great things about him – I can now understand why! His leading lady Leah Barbara West as Niki, also beautifully portrayed and watching their relationship grow on stage was a delight to watch especially during their 'Tough Act to Follow' number.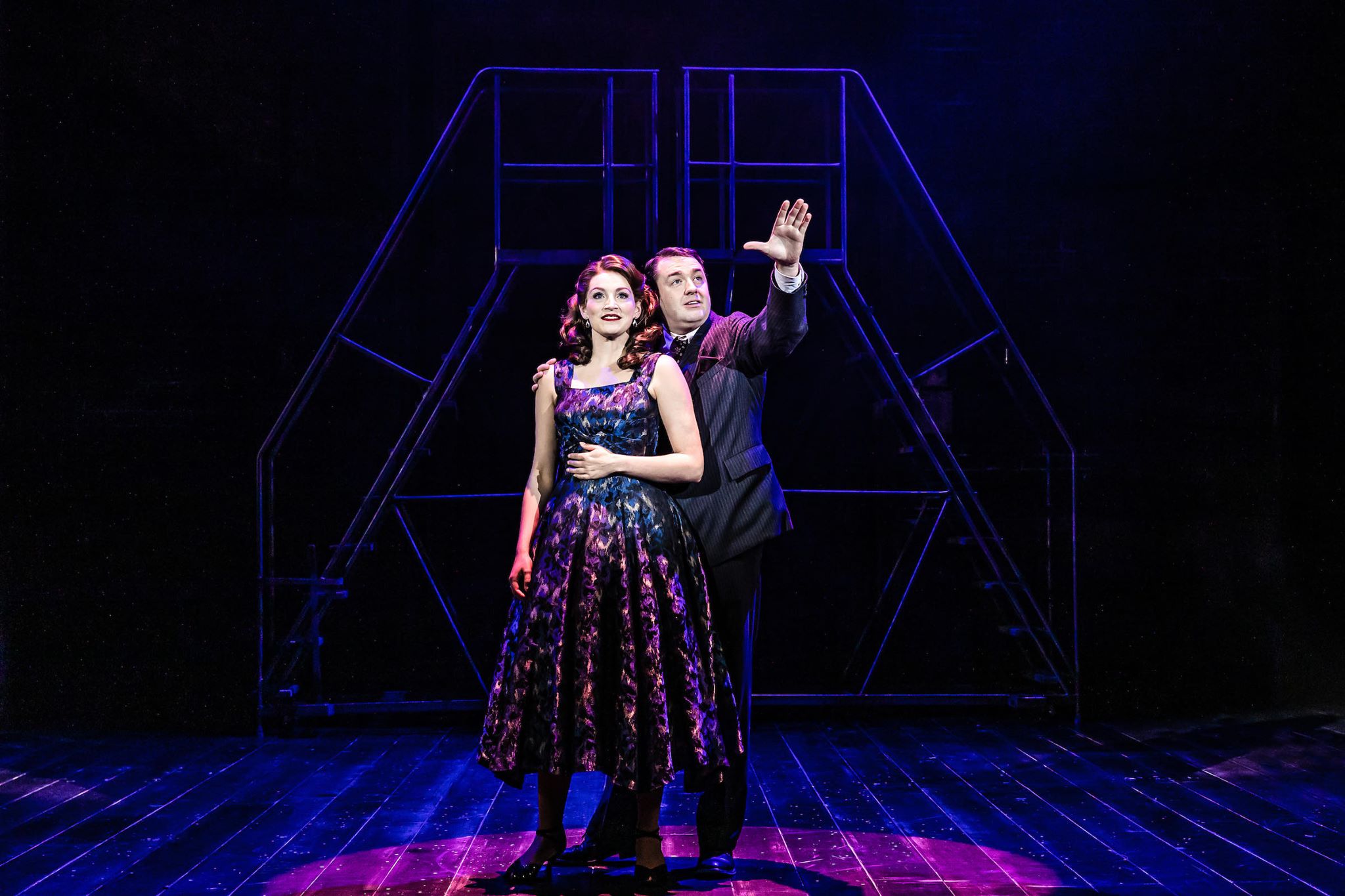 Carly Stenson now no stranger to the stage nowadays and tonight she proves why she should continue her life on it! Her Georgia Hendricks was whitty, talented and feisty – as she knew she wanted her man and was going to get him. Her man in question was Aaron Fox played by Andy Coxon, who has a warming voice that was easy on the ear which was clearly displayed in 'I Miss the Music'.
Two particular favourites was that of Samuel Holmes in the role of director Christopher Belling and Rebecca Lock as Carmen Bernstein. Samuel in particular had the best one liners that were excellently delivered that made you excited to see what next he would say. Rebecca also have some amazing comedy gold that only she could do the best at! Both together had the audience chuckling throughout, I thoroughly enjoyed watching them both on stage again!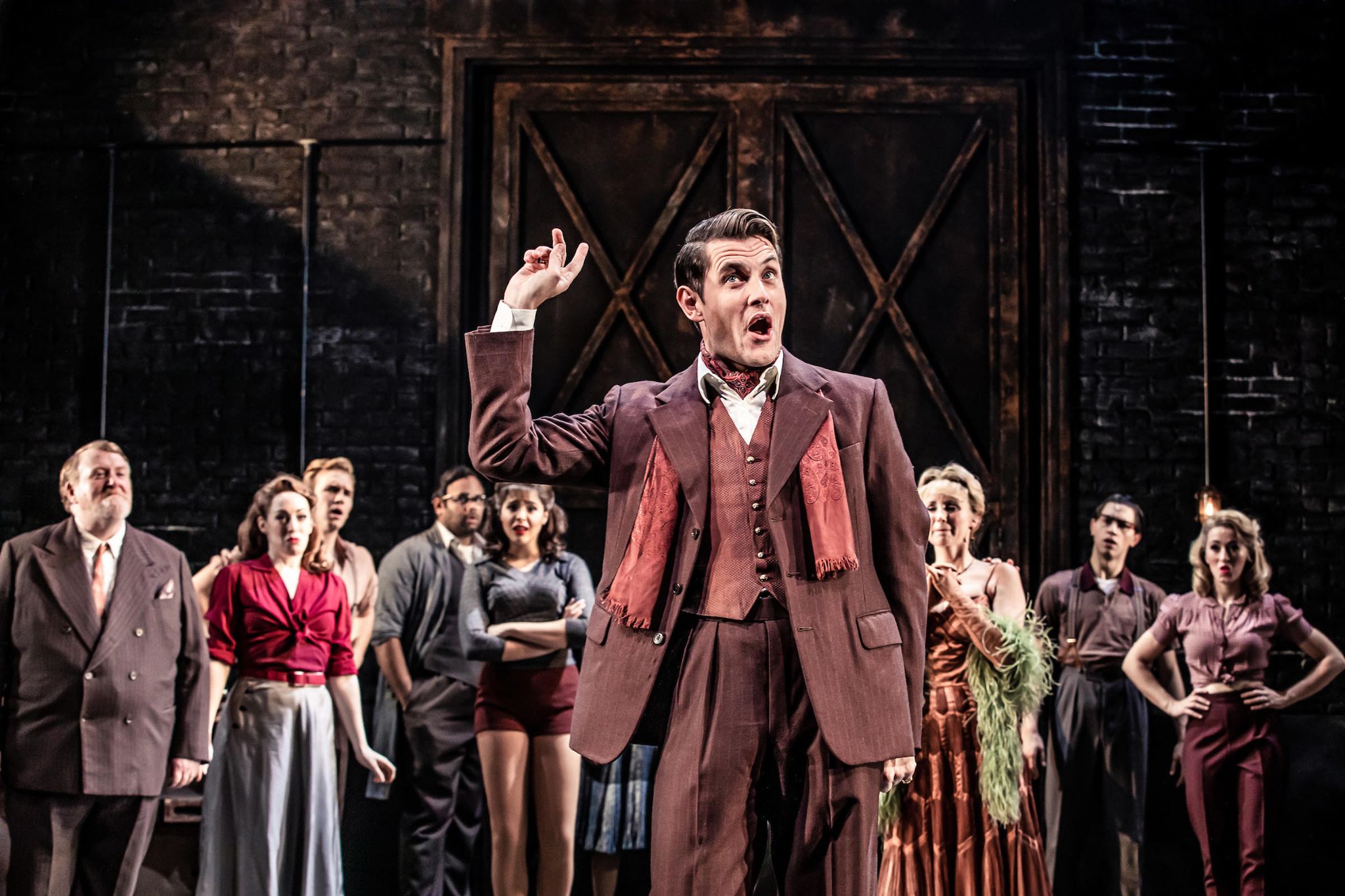 Curtains is a great night of entertainment, that follows that of the classic musical theatre. With a guessing game story and trying to figure out the clues, its the high kicks and comical moments that bring this show together as a whole. A perfect night out for friends and family – although the recommended age is that of 12+.
Playing at the Orchard Theatre until Saturday 30th November, for all ticket information go here. It then continues on its UK tour, but will also be embarking on a West End run at Wyndham's Theatre, for further information go to the website here.