It was my lucky day, as although this was always going to be my evening choice whether I succeeded in winning the lottery after months of trying and whilst enjoying a great matinee I had finally won the TodayTix Front Row Lottery for Everybody's Talking About Jamie! 
Everybody's Talking About Jamie, inspired by the 2011 BBC Three documentary Jamie: Drag Queen at 16 it tells the story of a young 16 year old boy from Sheffield who has a secret. Jamie dreams of eyelashes and high heels, to become a Drag star in his near future and to start his career to attend his School's final year ball in a dress. Many obstacles appear in Jamie's way but, with the support of his loving mother and new friends Jamie shows that being true to who you are is the best style there is!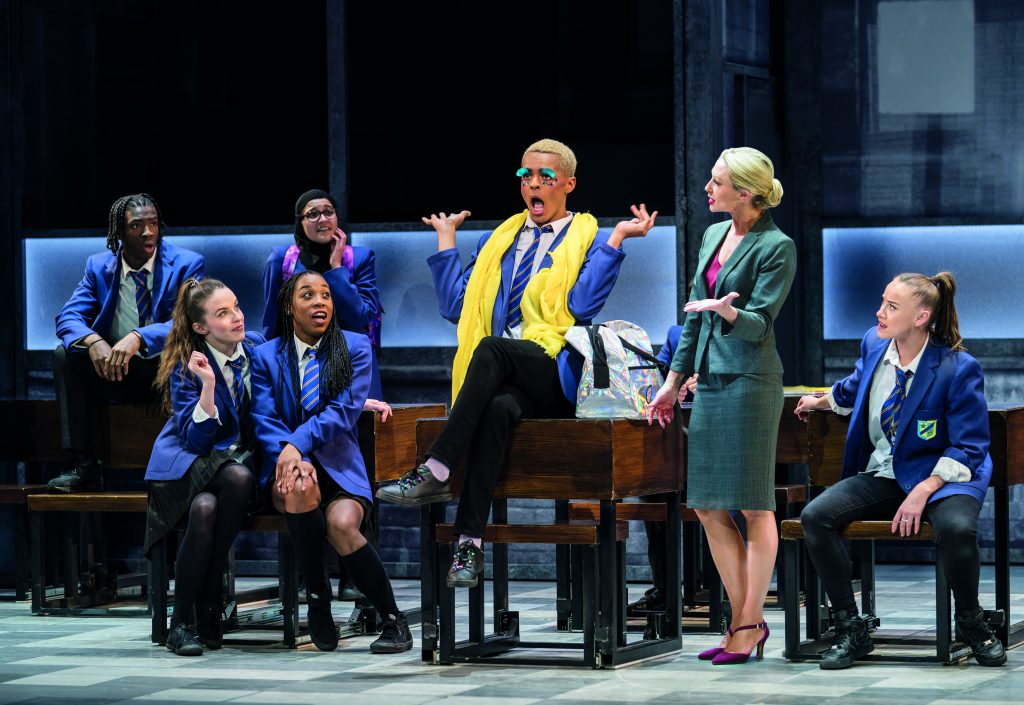 This musical was on my list to see for quite sometime and when a recent casting news had been announced, it was time to finally tick it off! I had heard nothing but good things about the musical and caught a slight glimpse of it at the Olivier Awards. The story itself is uplifting and sheds a powerful message to the public. it makes Britain proud to support something that in the past would have been looked down upon within the amazing LGBT. It is a feel good musical with some powerful ballads to spread the emotions of both Jamie and his mother – who also has an amazing presence within this story, many of us can only hope for a supportive mother like her! I did come away with "And You Don't Even Know It' playing in my head!
Now for the cast of the night:
Jamie New – Layton Williams
Margaret New – Rebecca McKinnis
Loco Chanelle/Hugo – Bianca Del Rio/Roy Haylock*
Miss Hedge – Faye Tozer
Ray – Melissa Jacques
 Pritta Pasha – Sabrina Sandhu
Laika Virgin – Alex Anstey
Tray Sophisticay -James Gillan
Sandra Bollock – Daniel Jacob
Jamie's Dad – Marlon G. Day
Dean Paxton – Luke Baker
Fatimah – Courtney Bowman
Mickey – Ryan Hughes
Becca – Zahra Jones
Vicki – Emily Kenwright
Sayid – Luke Latchman
Cy – Jordan Laviniere
Bex – Harriet Payne
Levi – Ziggy Tyler Taylor
Layton Williams takes on the title role of Jamie New, having missed him during his run at Rent due to an injury I was very excited to be finally seening him perform. Jamie is completely the perfect role for him, from the high kicks to the brilliant one liners, Layton took on the role like he was born to play it and you could tell how much he was loving the role throughout. His Mother Margaret played by Rebecca McKinnis portrayed all the emotions of a mother who loves and wants whats only best for her son, which was greatly reflected through her many solos. Rebecca was mesmerizing to watch. Along with them both was Faye Tozer who took on the role of Miss Hedge, where many of the public knew she has a great voice being part of British pop band Steps tonight she shone her acting ability was top notch!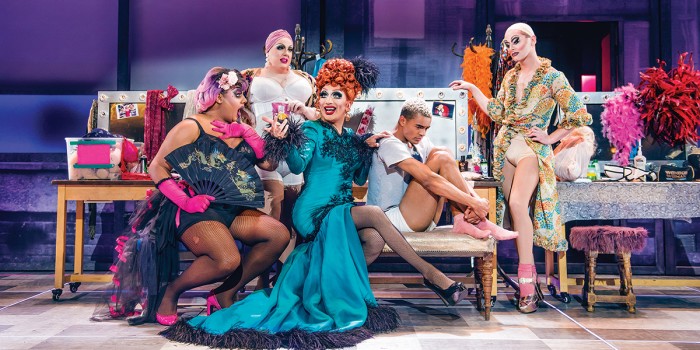 Then there was the casting that made it my mission to see this show, performing in the role of Loco Chanelle/Hugo was Ru Paul Drag Race winner Bianca Del Rio/Roy Haylock. The best of both worlds with having both Roy and Bianca perform in the same show! Now, I didn't have anything to compare this two, eing that this was my first time seeing this production and having seen a few remarks about Roy I was looking forward to seeing him for myself. Roy/Bianca may not have the amazing singing abilities – which he openly says during Drag Race but, he completely makes up for it with his character that is both entertaining and true. You could not have chosen a better person to play this role, than someone who is an outstanding drag star and I would not be amazed if he hadn't experienced some of the words he was saying in his past. Roy/Bianca was genuine, but along with that made the role his own – I mean he kept his American accent! It was amazing to see him perform, you could tell he/she loved what they were doing and helping spread the love of this amazing story!
Along with them all above, the full cast were outstanding making sure that everyone in that audience had the best of nights and a story to remember. Its hard to believe that we still struggle today with acceptance when it is so wide within our world.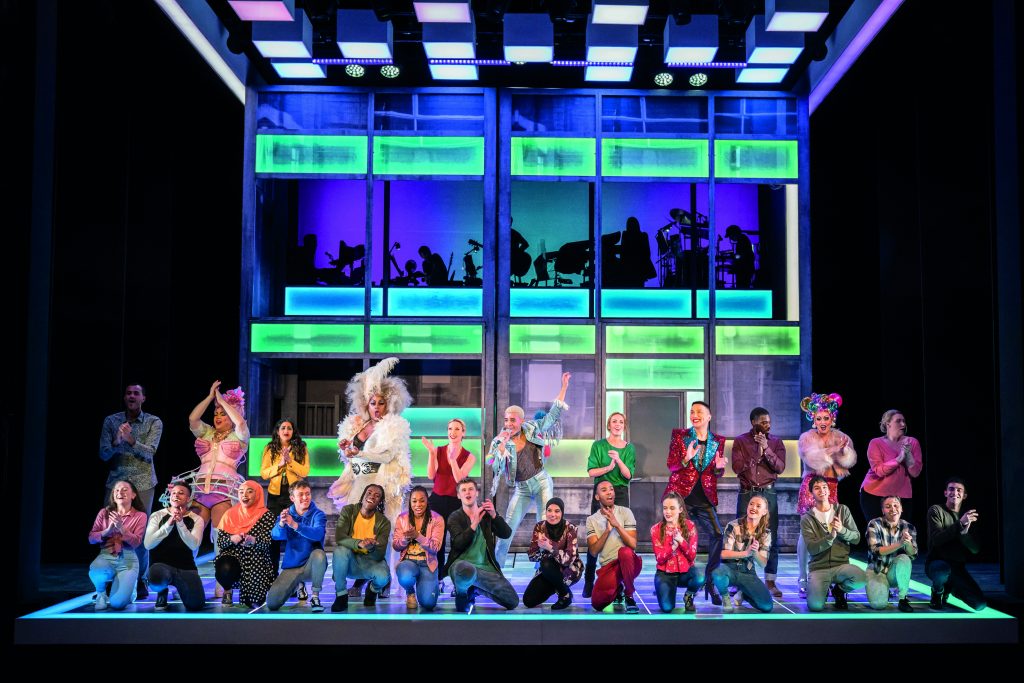 For a true, British musical with a powerful beautiful message and story, Everybody's Talking about Jamie is on for all. If you get a chance to see it, you won't be disappointed. For all show and ticket information go here.
*please note that Bianca/Roy's last night was June 29th.