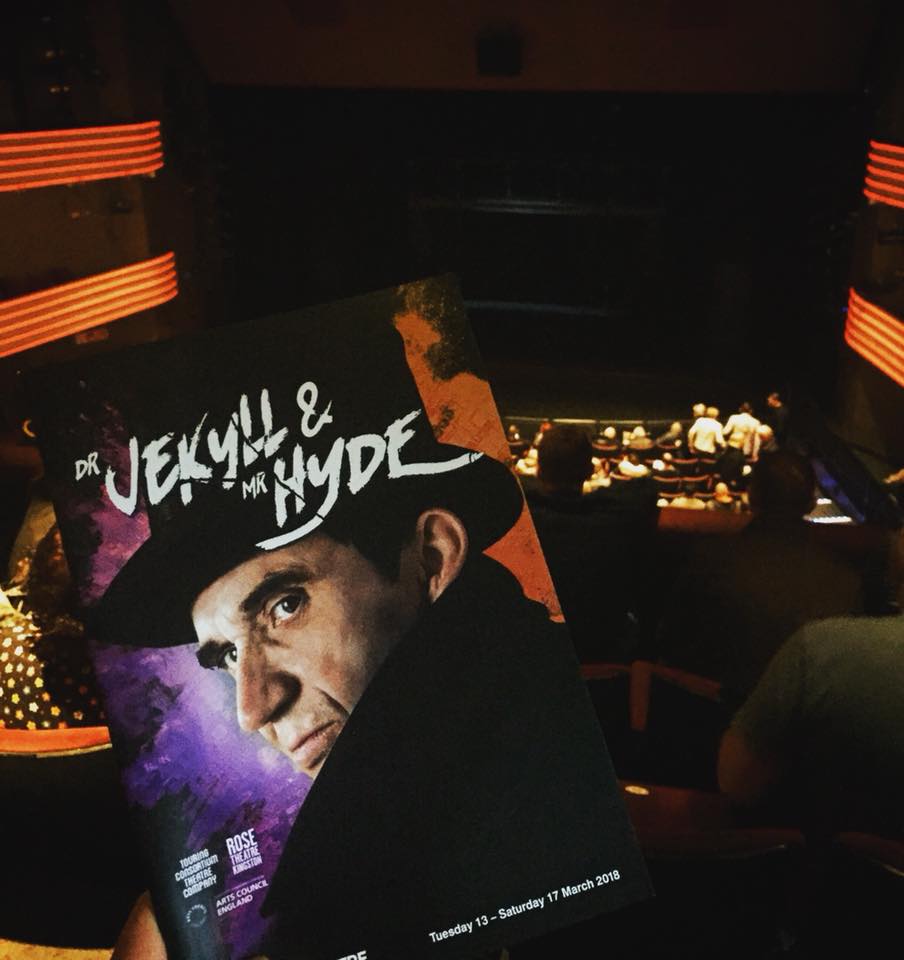 I was back at the Orchard Theatre a week later, again to see a thriller and new to me. I was very interested to see if this one would take my attention!
Dr Jekyll & Mr Hyde is a play adaption of Robert Louis Stevenson's Gothic Thriller Classic, telling the story of respectable Dr Jekyll who takes on a secret experiment which splits his personality into two, releasing the fiendish and murderous Edward Hyde. Hyde starts to bring terror and death to London, its up to Jekyll to find a way to end his evil alter-ego, before Hyde stays for good.
Kate Saxon takes on the direction of the performance, her gothic stylised approach to the play along with the stunning setting and lighting effects by Simon Higlett and Mark Jonathan is beautiful to watch that it was unfortunate that David Edgar's adaptation of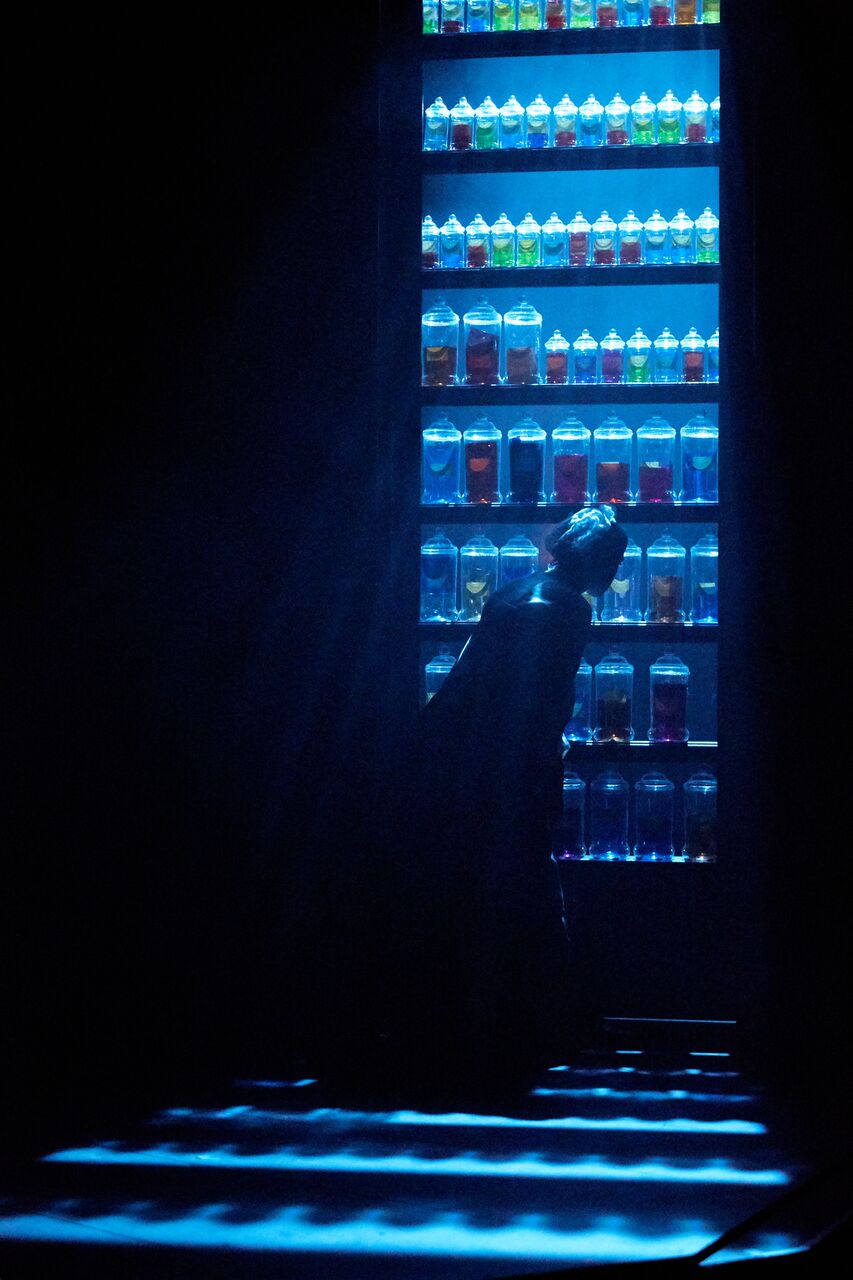 the book was a disappointment. I found that the story took too long to get going, which led to too much information that if missed you lost the story, which leaves you confused**. There was also not enough action to keep my interest and only a few chilling moments  such as the brutal murder of an MP, and Anne's confrontation to Hyde, it just left me wanting more. However again there is not denying that this productions is stunning to watch, with swift scene changes.
The actors and actresses tonight displayed some amazing talent:
Dr Jekyll and Hyde – Phil Daniels
Lucy/Maid/Singer – Rosie Abraham
Poole – Sam Cox
Katherine – Polly Frame
Charles – Anyebe Godwin
Annie – Grace Hogg-Robinson
Dr Lanyon/Carew – Ben Jones
Utterson – Robin Kingsland
Enfield/Parson – Matthew Romain
Ensemble – Alice Bonifacio, Paul Giddings, Sam Johnson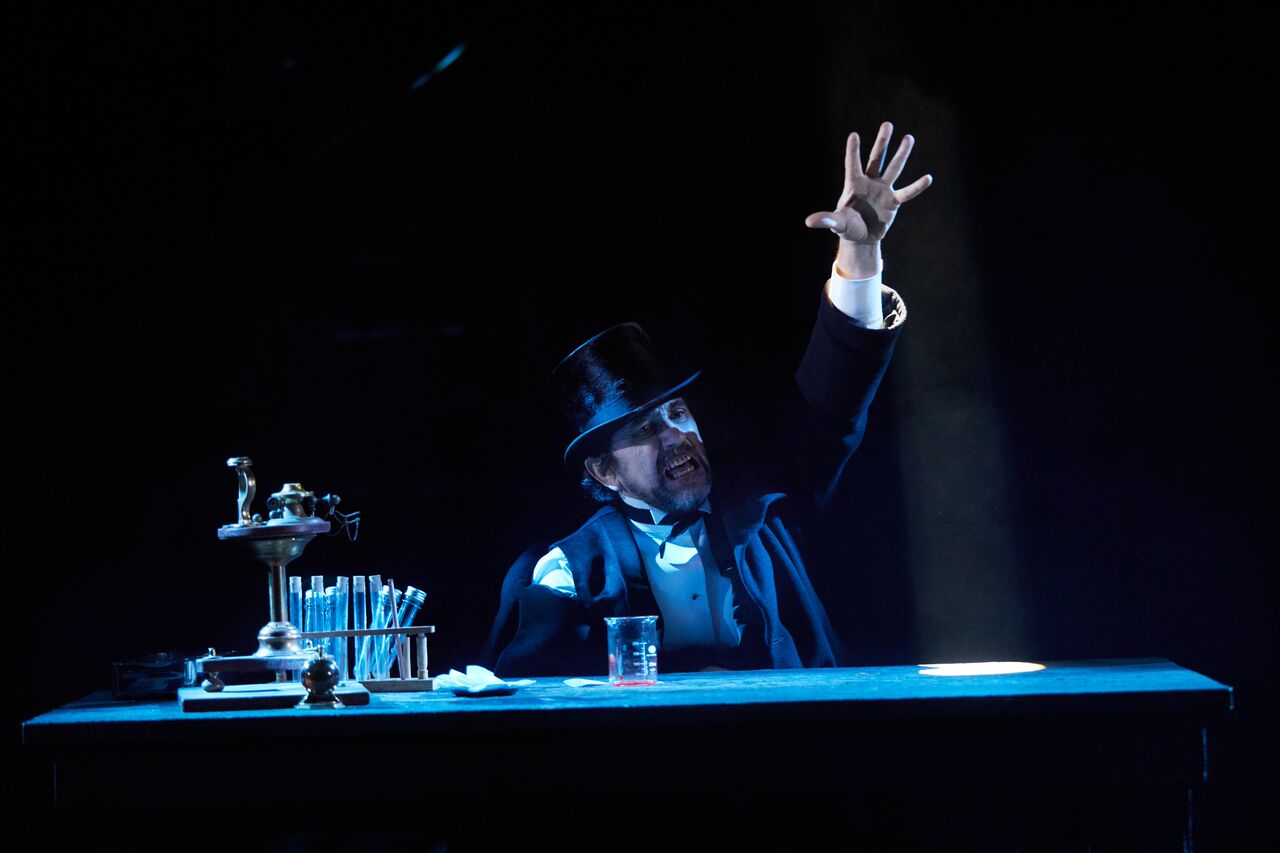 Phil Daniels takes on the iconic role of Dr Jekyll and Hyde, to which he displays brilliant throughout! With each transition clearly displayed for each character, his Hyde was chilling and creepy but also strong and powerful. A comparison to his kind, sophisticated Jekyll. Grace Hogg- Robinson was also great in her role as Annie, displaying all emotions of her character greatly for the audience for feel for her throughout the story.
Another mention goes to Rosie Abraham's singing, which helped heighten the atmosphere sending chills down the spine with each lyric she sung.
There is no denying that the cast are talented and excellent within their roles, bringing the classic to life. Visually stunning, Dr Jekyll and Mr Hyde's play adaption and script lets it self down.
Dr Jekyll and Mr Hyde plays at the Orchard Theatre until Saturday 17th March 2018, for all ticket information go here. It will then continue on its UK tour, for all information go here.
** Although my views on this performance reflect what I have put. I found this production difficult to review, due to the distractions caused by others in the audience which led to me missing much of the script of the performance. It was unfortunate as had I of been able to view the performance without the distractions, it may have given me a different outlook.  If i am given the chance to view this production again, I would be more than happy to do so.