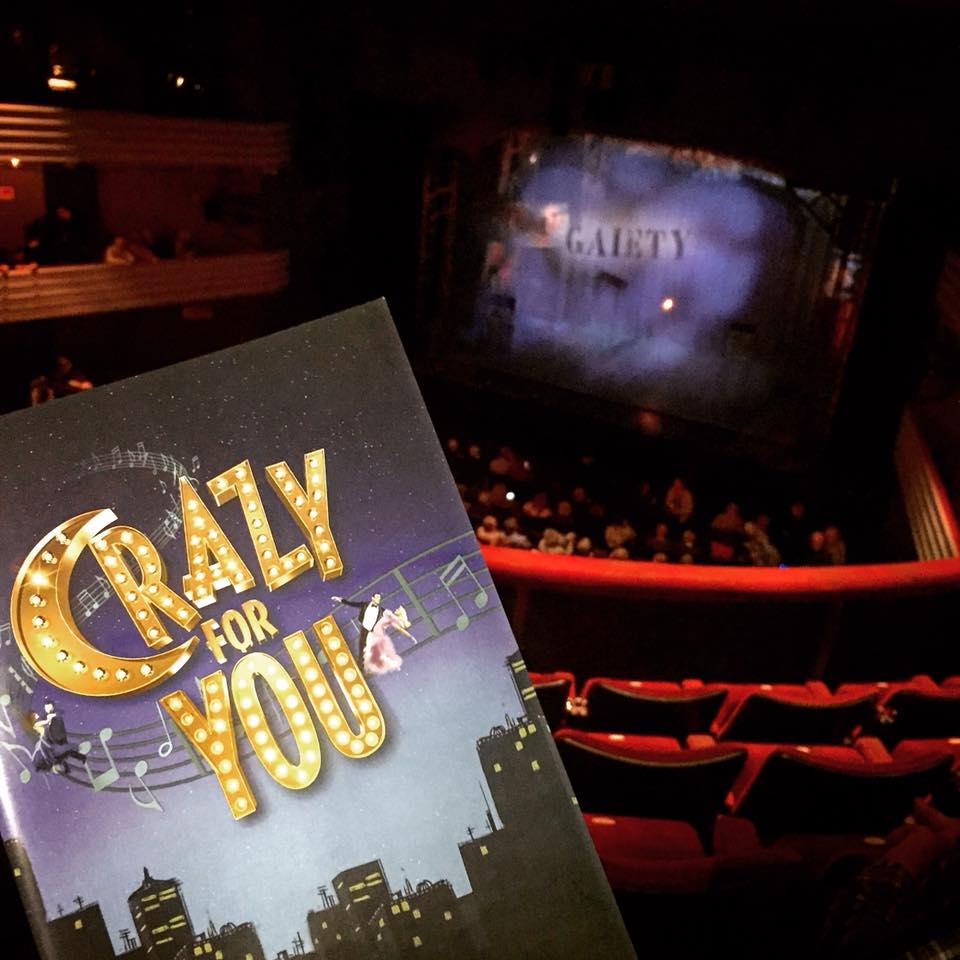 After a week apart it was back to the Orchard Theatre for another Press Night, tonight was a new musical for me having heard its name a lot it was one I knew nothing about. I couldn't wait to see what was in store when viewing Crazy for You.
Tonight I was based in the upper circle row E seats 14, to the right hand side of stage. All the stage was visible except some of the right of the stage was cut at times when the actors were on the top of the Hotel swinging doors, or coming out of the doors. This did not take away from the story however.
Crazy for You is a romantic comedy musical set in the 1930s it tells the story of Bobby, a New York banker just like his wealthy family who dreams of dancing on the Broadway stage! He is sent to Deadrock, Nevada to close down a failing theatre of Polly's father. When Bobby meets Polly he falls for her instantly and sets out to save the theatre by putting on a show. Its a high energy, glamour, and defiantly feel good musical, with many memorable tunes from Ira and George Gershwin such as 'I Got Rhythm',  'Embraceable You' 'Nice Work If You Can Get It' and 'They Can't Take That Away From Me. if you don't know much about the show, you defiantly will recognise the songs! I sure did!
Again like many tours direction from Paul Hart, displayed the musical with an onstage orchestra with many of the cast acting, singing, dancing, and playing instruments. At times this worked well with the production, as mainly the performers played to the side of the stage than spread out. However during the big numbers at times they were a distraction, and took away from some amazing choreography by Nathan M Wright. That being said there is no denying that this whole cast is talented to the brim, with the energy and steps that never declined. Its will put a smile on your face, I particularly loved the comedy farce scene with Bela Zangler and Bobby Child during 'What Causes That' such brilliant direction, performing and comic timing that had the audience applauding and chuckling throughout.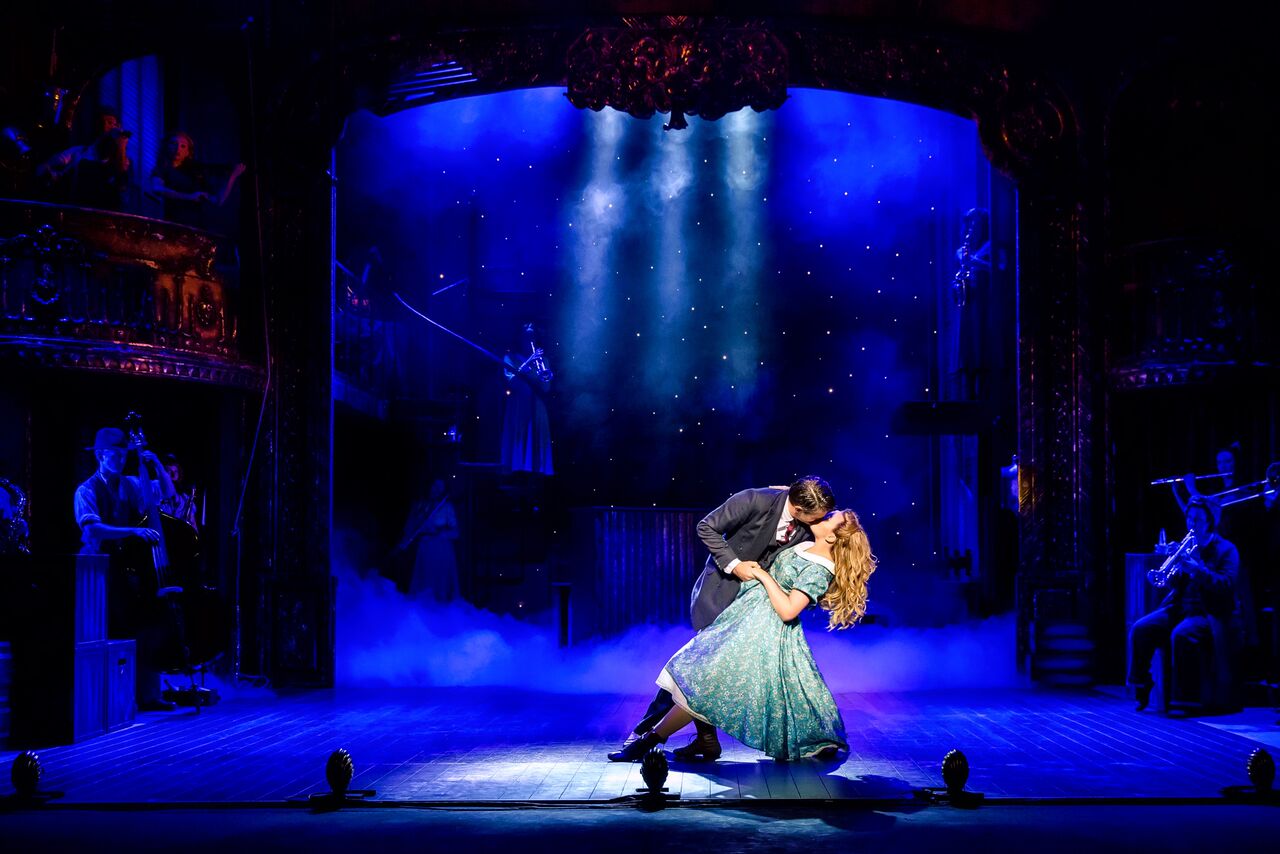 The cast tonight were on top form there were a few understudies performing tonight due to Charlotte Wakefield taking Sick:
Bobby Child – Tom Chambers
Irene Roth – Claire Sweeney
Polly Baker – Seren Sandham-Davies (Understudy)
Tess – Hollie Cassar
Bela Zangler – Neil Ditt
Lank Hawkins – Christopher Fry
Patricia Fodor and Lottie Child – Stacey Ghent
Follies Girls – Kate Robson-Stuart, Abi Casson Thompson, Kate Anne-Fenton, Emma Jane-Morton, Kate Robson Stuart.
Evertt Baker – Mark Sangster
Moose – Ned Rudkins-Stow
Billy/Eugene Fodor – Kieran Kuypers
Sam – Matthew Hinchliffe
Custus – Arthur Boan
Leading the cast was Tom Chambers as the loveable Bobby Child, from this production alone you can understand why he one the 6th series of BBC's Strictly Come Dancing. His tapping and steps were pure delight to watch, impressive throughout the amount of energy he presented. However his characteristics also were excellent, his comic timing and jokes kept the pace of the show that the audience loved. He was perfect for the role, as Bruce Forsyth would have said to him 'He's my favourite.' His partner of the night was that of Seren Sandham-Davies understudying the role of Polly tonight in place of Charlotte, a natural she was in taking on the role and making it her own. Her dancing and singing was beautifully displayed solo and along side Tom. There relationship was lovely to watch grow, making the audience only hope they end up together and happy.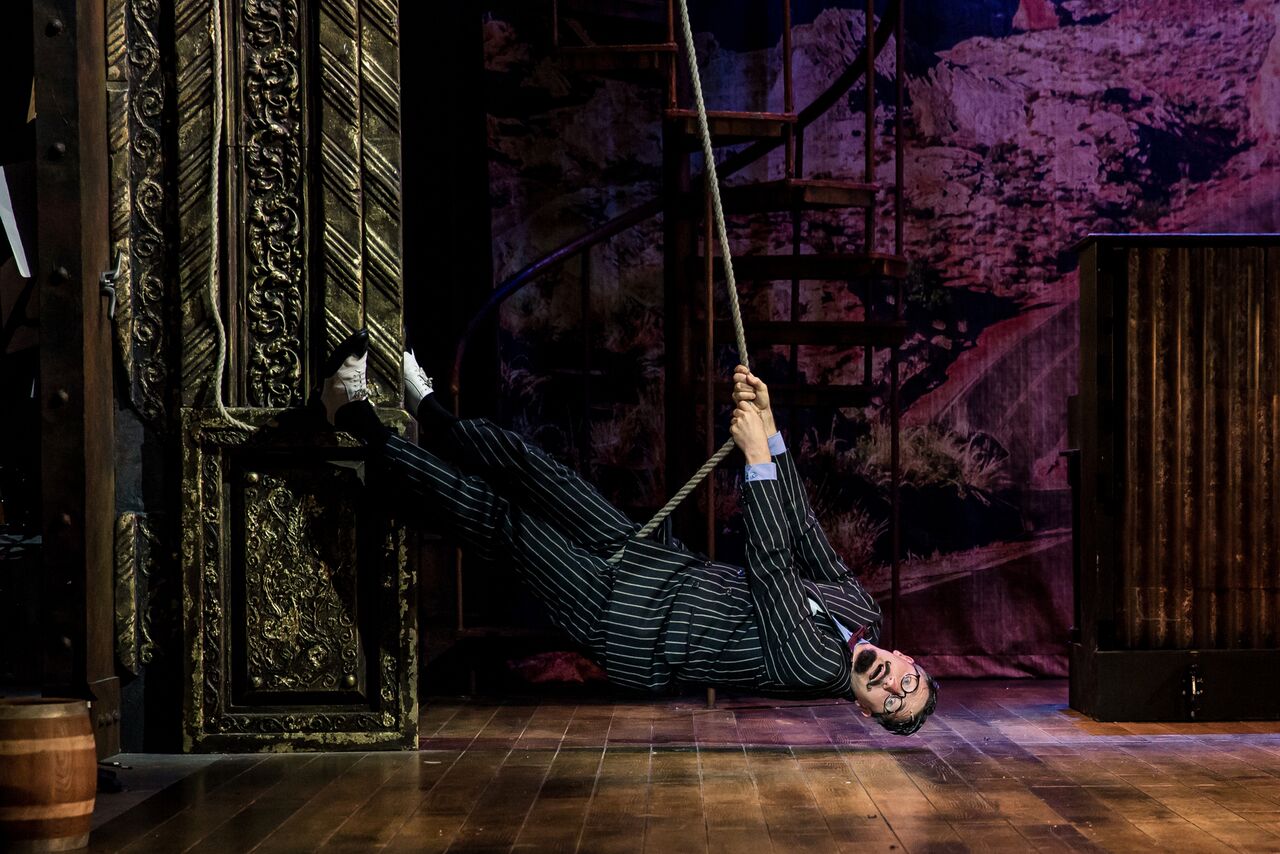 Claire Sweeny took the role of Irene Roth, a hopeful wife to be by any means, her number Naughty Baby showed her potential but I would have loved to have seen more energy from her. The Follies girls were on top form with their steps and instrument playing also. With great comic moments, especially from Emma-Jane Morton as Patsy.
There is no denying that this show isn't full of talent and love, a classic musical that I am so happy I can finally say ive seen. One for all ages there is much for all to enjoy, it is clear why it has rightly one the many awards in both the US and UK. You leave the theatre happy with a spring in your step.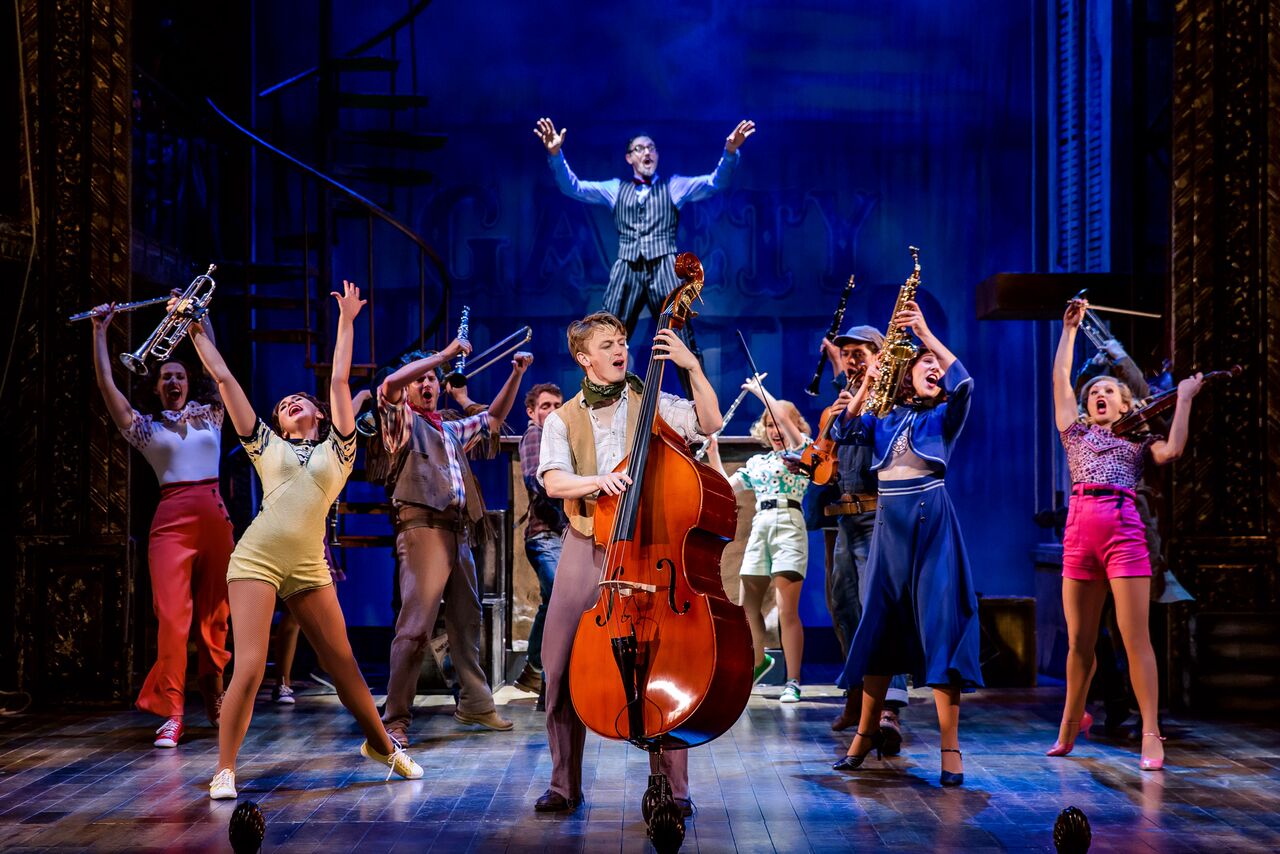 Crazy for You is performing at the Orchard Theatre until Saturday 27th January, for ticket information go here. It will then continue on its UK Tour, for all venues and dates go here.