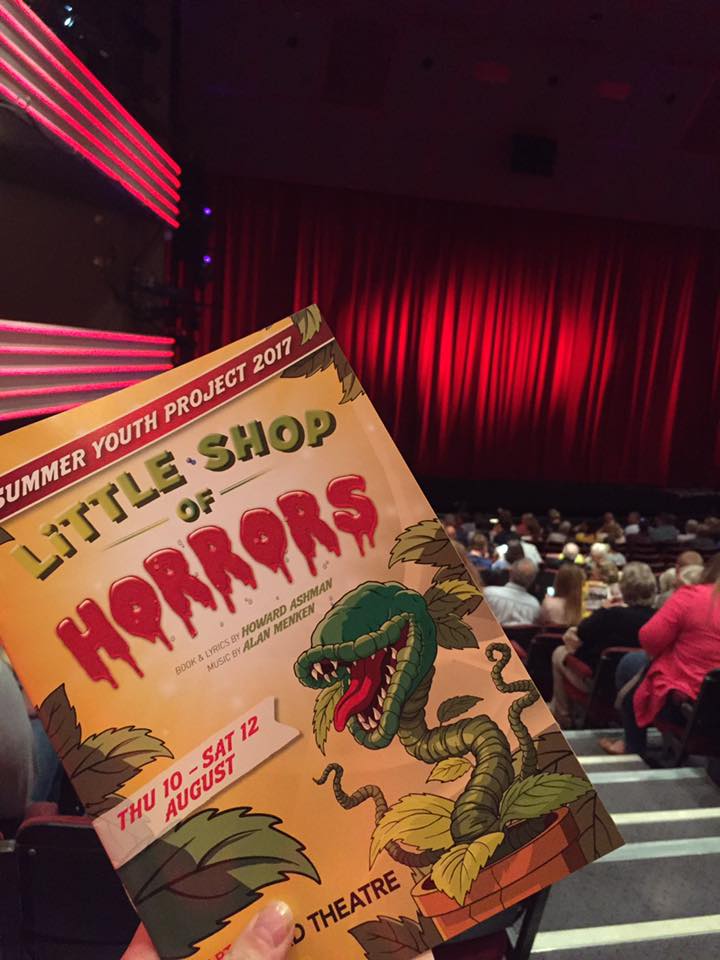 In the middle of what seems to be a dreary summer, I took to Dartford for tonight's viewing. Tonight was something different, as a group of talented kids were about to open their Summer Youth Project production. After 2 weeks of solid rehearsals, The Little Shop of Horrors was live.
I took my seat, tonight in the stalls Row S seats 24, and 25. To the left the full stage visible, and no obstructions. The only issue was when the kids were coming through the aisle the chairs were quite unstable so you would shake. That being said it's a good seat, and for most shows the shaking may not be such a worry.
Little Shop of Horrors, is a horror rock comedy musical, by composer Alan Menken (Disney), and writer Howard Ashman. It tells the story of a hapless florist shop worker Seymour, who obtains and ordinary plant, that he raises and names Audrey II– the only issue is to help it grow it needs to feed on human blood and flesh. Bringing fame to his manager Mushnik's Skid Row Florists and the heart of Audrey, all seems well, but when discovering the truth of Audrey II Altria motive. Can Seymour stop him in time, before losing those he loves?
I will honest in saying that I was surprised of this choice of musical for a youth theatre project. Being the story line is quite dark, including a man eating plant, murder, and also includes an abusive relationship, I questioned how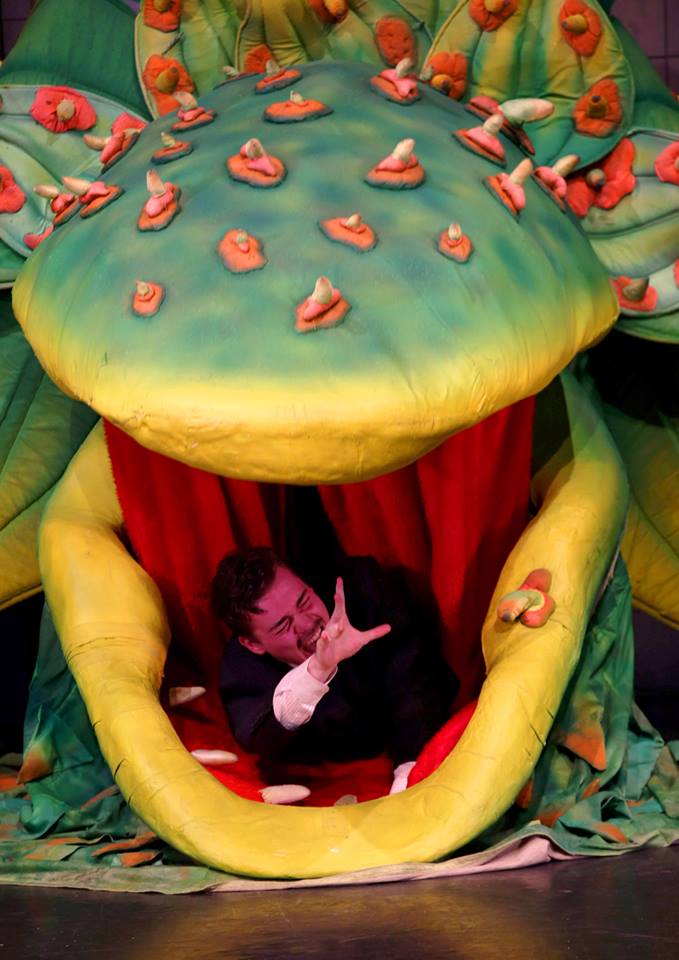 much the children would understand. It also has a very small cast list of 7 principles, and with quite a fair few children performing I was intrigued to see how they were going to play it. With this all being said, throughout the show the audience/family members viewing were laughing throughout at all the right moments, due to it being an adult humoured show but also from the actors and actresses performing it so well.
Throughout the show, the full cast were used to their full advantages. With many of them on stage, but also breaking the 4th wall and coming out in the audience, performing and dancing in the aisle. You can tell that the kids were having the time of their lives, enjoying each moment they shined on stage. It was great to see, but also in parts distracting. Being so close to the aisle, and to the side when the kids came down the aisle to perform in some numbers, it didn't work. 'Somewhere That's Green' for instance is a lovely number for Audrey reminiscing about a better future for her; it was just a shame that my view of her was obstructed by the children in the aisle acting out what was being said in the song. For summer of the big numbers, it did work but for that song, as well as 'Suddenly Seymour' I would have liked to have watched the character on stage having their moment.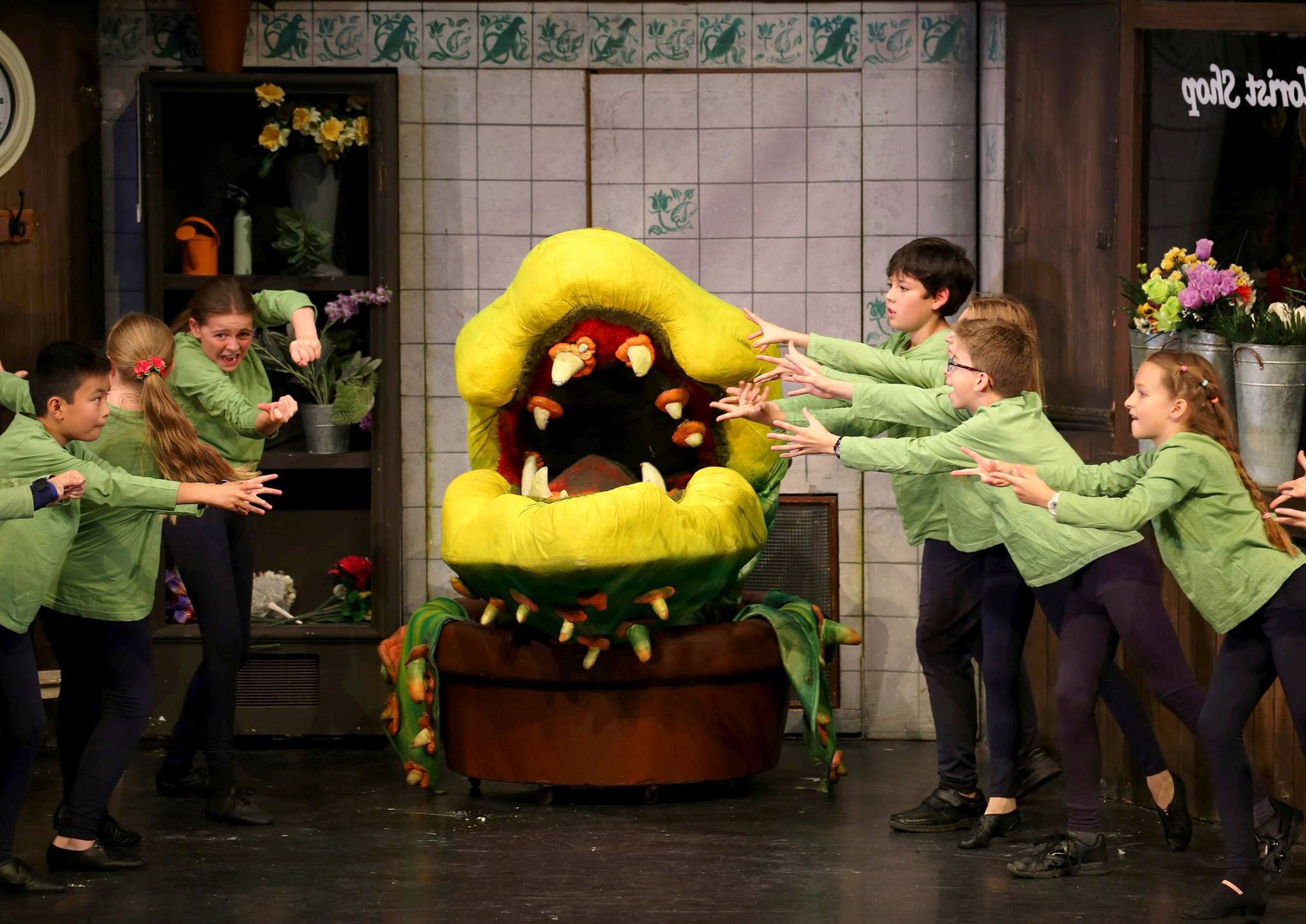 The cast was a mixture of talent, with main roles and some parts shared to the group. There was the chorus who played the down n'outs, Audrey II weeds, reporters, and upper class uppies. Dancers who didn't take a step out of time, including a few flips and spins to show off their true talent.  Then what would normally be a trio of girls that follow the sorry were spilt with different actors taking a chance in the light, the Ronnettes were mainly group of glamourous singers – well suited for the du wop music Little Shop has.
The principles were amazing to watch, taking on their roles with true professionalism. Mikey Stevens and Luke Walden who played the Dentist and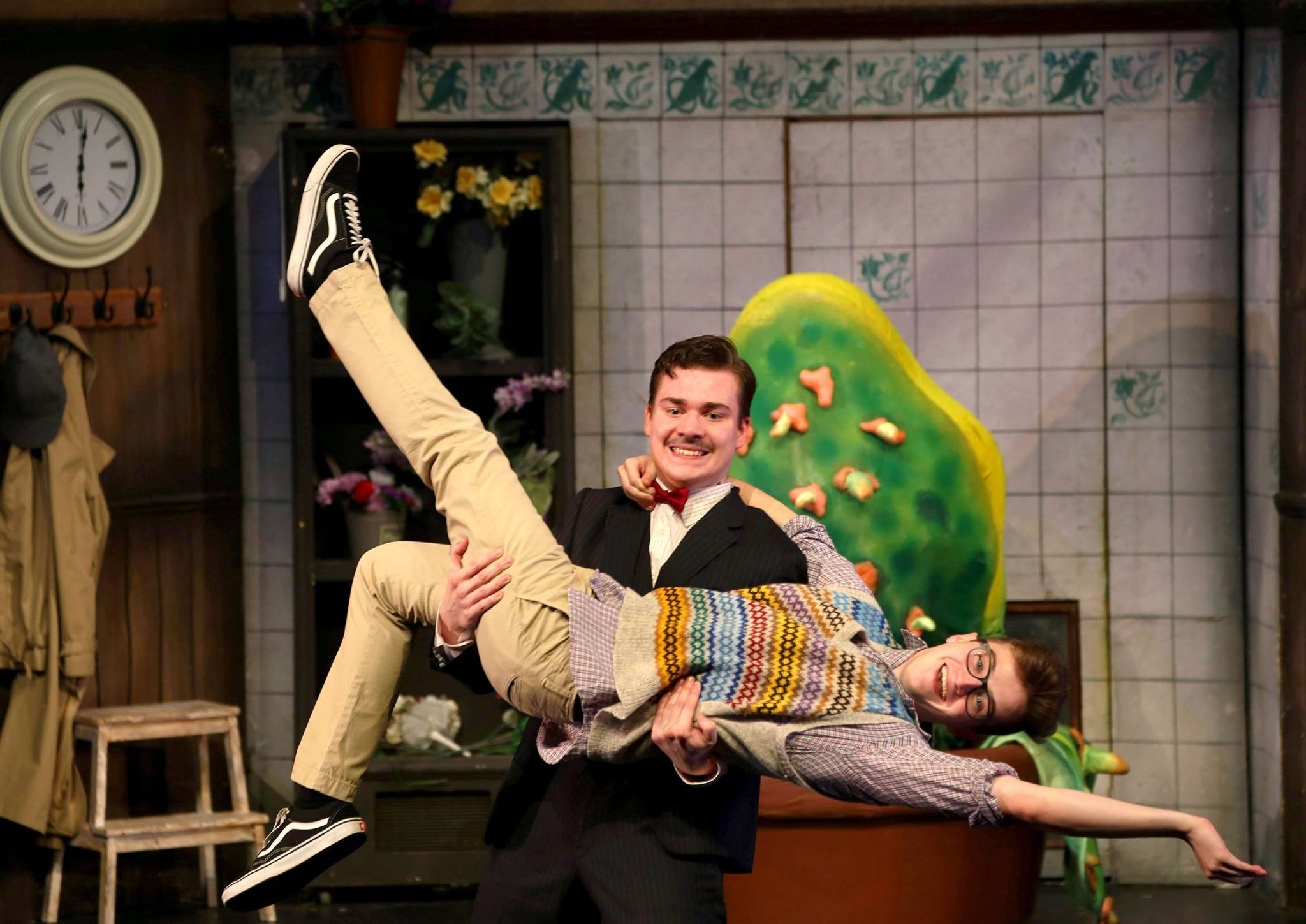 Mushnik had great comic moments that had the audience chuckling. Audrey II came to live by Thomas Bassett, whose narration of the role well suited the beastly plant with his owner Seymour played by Ethan Oswald again taken the title role in his stride, he was a pure delight to watch and a perfect character for Seymour that had the audience rooting for him throughout. Olivia Hallett, has a warm resounding tone to her voice that was lovely to listen to, but her character of Audrey was just great to watch, from her accent to her persona. Her relationship with Seymour was beautiful to watch.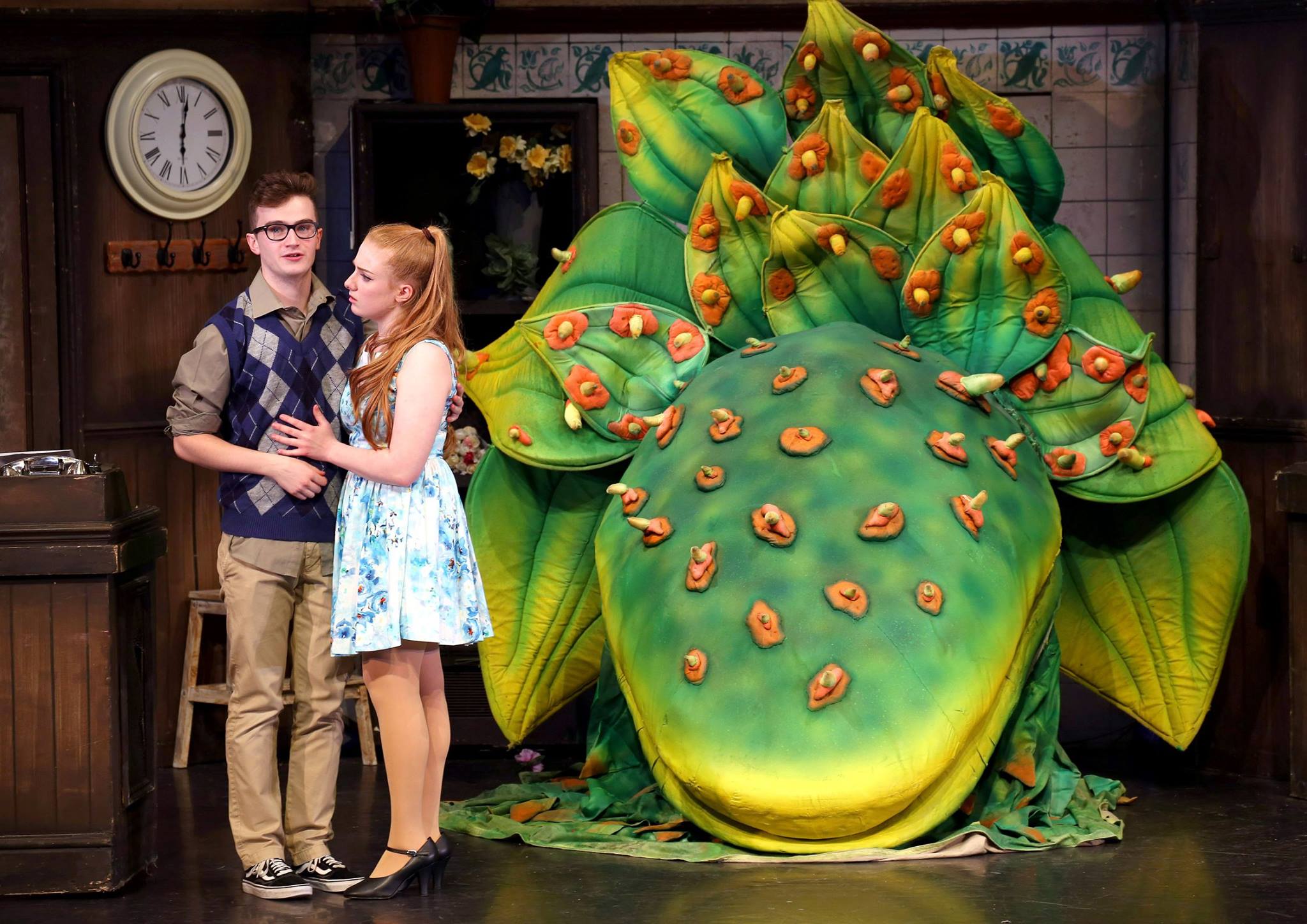 It was a real pleasure to show support to such an amazing group of performers, and they are truly a talented bunch. With just 10 days rehearsal to go and learn a full musical, lines, songs, and steps and to open with such a great and professional show. It is one to be proud of completely, you could see from the audiences reaction just how good they were. I'm intrigued to know what the Summer Youth Project has in store for 2017, its just a shame I can't audition myself as it looked a lot of fun!
Little Shop of Horrors will be playing at the Orchard Theatre until Saturday 12th August. Ticket info is here.