Guest Reviewer Harriette Douglas took to London to attend the exclusive Kit Kat Club, being the last musical I saw before Lockdown – the new production has taken a hold of the West End so I was very jealous! Give a read of what she thought below:
For her 30th birthday my sister desperately wanted to experience Cabaret at the Kit Kat Club,
Playhouse Theatre, and I was more than happy to tag along. When I say experience, that's exactly
what it is; this is no ordinary show.
Unfortunately for us, her birthday coincided with one of the rail strike days, which made getting to
and from the Playhouse Theatre near Embankment a bit of a mission. But we didn't let that ruin our
night.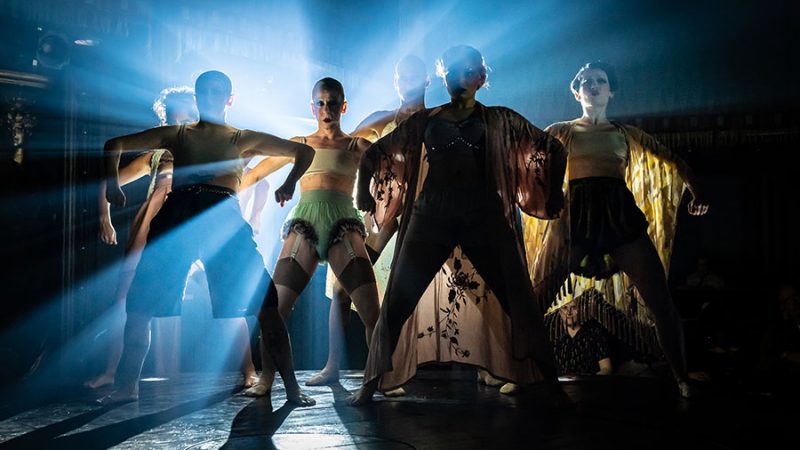 There is an air of mystery around this event, which is only added to by the 'no photos' rule once
you're inside. They take it very seriously – as you descend through the basement entrance you are
given a sticker to put over your phone camera lens. Slightly disappointing not to be able to take
pictures of each other/the scenery before the actual show starts, but I can kind of understand why.
In reality, the show begins from the moment you enter.
You make your way through two bars on your way to the theatre itself, each with performers
wandering around who create the illusion of being in a real 1930s club. At one point before the
theatre opens, they stop serving drinks at the bar for musicians and dancers to perform on it, whose
energy really warmed up the audience.
Our tickets included dinner, and whilst the tables were set out like a genuine cabaret bar which set
the scene nicely, if I'm honest I wouldn't pay the additional money for the meal again. Your three-
course meal comes out in a tower of small metal tins, which have come straight out of the fridge.
The beetroot salad starter was so cold it made my teeth hurt. The chicken and chickpea main was
very nice, but again cold and with only three small cubes of chicken didn't really fill a hole. It was
served alongside a large pretzel which I hoped would do the job, but unfortunately that was stale
and quite hard. The nicest part was the desert, a passionfruit sphere with white chocolate; delicious
but very small.
Still, I had heard great things about the show and was looking forward to it getting started. I was
gutted that Eddie Redmayne is no longer part of the cast but felt confident that the current cast
would deliver.
Based on a book by Christopher Isherwood, Cabaret tells the story of a seedy nightclub in 1930's
Berlin where a young English performer strikes up a relationship with an American writer, all while a
zealous Master of Ceremonies commands the action at the Kit Kat Klub (taken from Broadway.com).
In place of Eddie Redmayne, Fra Fee gave quite a chilling, sinister performance as Emcee. Alongside
a very powerful voice, his mannerisms and clown-like make-up reminded me both of a mime and
Joaquin Phoenix's Joker role. He leads the cast in a strong 'Welcome' to the Kit Kat Club and guides
the story skilfully throughout.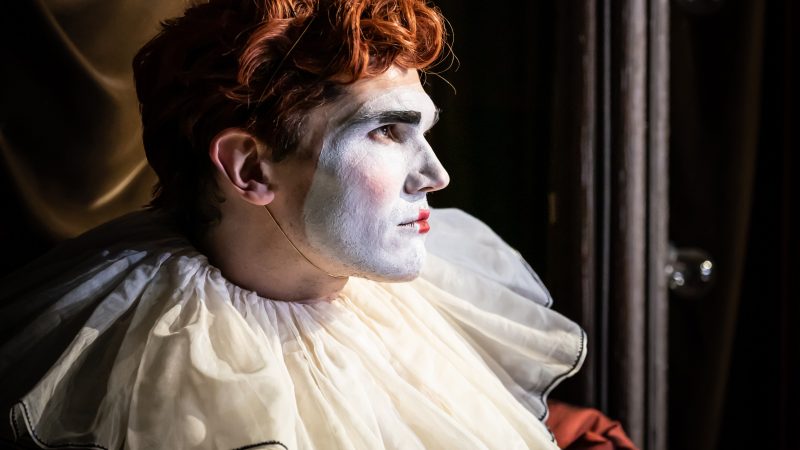 Perhaps unsurprisingly, for me the star of the show is Amy Lennox as Sally Bowles. She is equal parts
charm and madness, leading her American writer beau Clifford to both joy and despair. There is a
raw emotion to her voice that made the entire theatre go still, particularly during her rendition of
Cabaret towards the end.
Also worthy of mention was the delightful, comedic chemistry of Vivien Parry as Fraulein Schneider
and Elliot Levy as Herr Schultz (I was sad to learn afterwards that we saw one of Elliot Levy's final
performances in this role, because I can't imagine a better pairing). Watching their courtship over
fruit gained many a laugh from the audience, then watching their engagement fall apart due to the
pressures of Nazi Germany was honestly quite heart-breaking.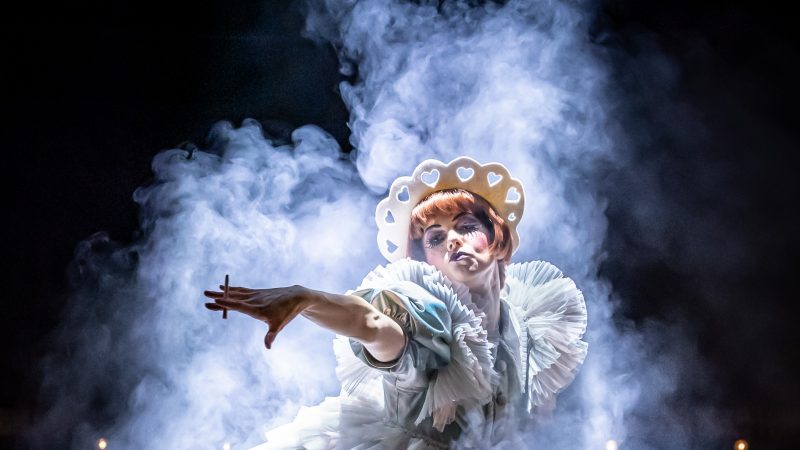 The supporting cast members and Kit Kat Club dancers delivered electric, fierce routines throughout
the show. An especially big thank you from me to them all for – after I insisted she wear an
enormous 30th birthday badge – all wishing my sister a happy birthday as they moved through the
audience, and to Daniel Perry for pulling her on stage at the end of the interval to dance with them. I
genuinely think it made her evening.
With just a stage, not much by way of a set, and very few props, you cannot underestimate the
ability of the cast to hold the audience's attention for almost two and a half hours. Every single one
of them gave it their all and made the experience well worthwhile. I would definitely recommend a
visit before it ends.
Tickets and show information can be found here, now booking