Guest Reviewer Harri Douglas, took a trip to London:
I only just made it to this one! It hit my radar a while back and I was keen to see it, but I didn't realise it was quite such a limited run. Thankfully, my social media targeted ads are pretty on point, and reminded me at just the right time to catch it.
I haven't read Andrea Levy's novel Small Island, but it's been on my 'want to read' list for quite some time. As a history student, learning about the American civil rights movement made the gap in British history programmes glaringly obvious. It is a gap that has been left predominantly for black British writers to fill. Levy's novels reflect the experiences of black Britons, drawing together the history of Britain and the Caribbean.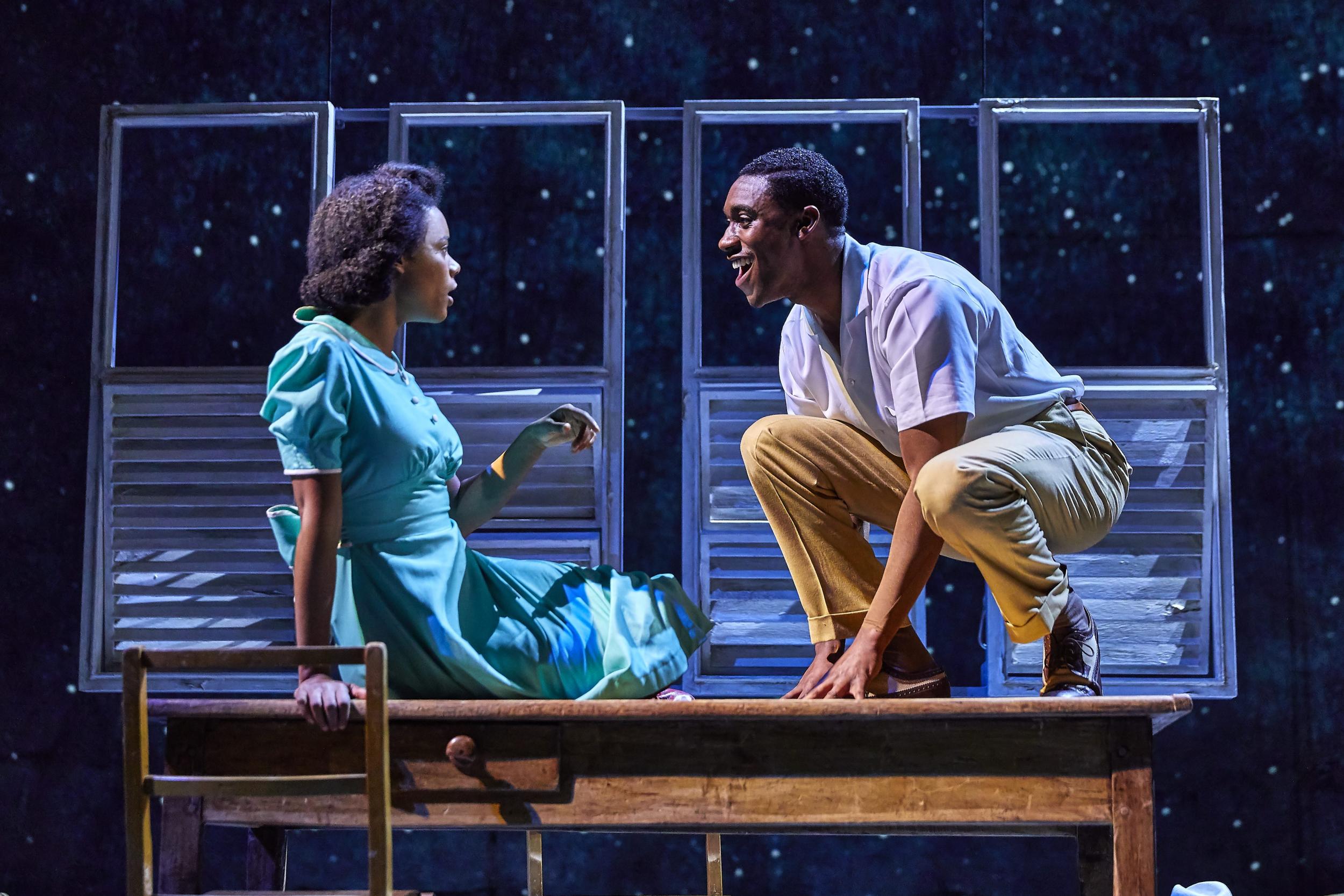 This particular story revolves around the lives of three people. To quote the National Theatre synopsis: Hortense yearns for a new life away from rural Jamaica, Gilbert dreams of becoming a lawyer and Queenie longs to escape her Lincolnshire roots. Small Island follows their lives through the Second World War until the arrival of HMT Empire Windrush at Tilbury, where hopes for the future soon meet the stubborn reality of post-war Britain.
I'll be honest, the over three-hour run-time made me a little nervous. At the wrong play, that's a LONG evening. Luckily for me this was not one of those. Small Island is truly a work of art, and I was captivated throughout. There was no point where it dragged or I felt bored; the skill of the company was evident in how invested the audience became in the characters' stories.
Hortense is the first of the three we meet. A prickly character, she comes across as downright spiteful at points. Leonie Elliot portrays her beautifully, delivering her lines with acerbic wit that lead to some very humorous exchanges, particularly with Gilbert, earning her the nickname 'little Miss Spitfire'.
Our other female lead, Mirren Mack as Queenie, is a more friendly character, although equally fiery. A country girl looking for something more exciting, she is one of the few characters who seems undaunted by the changes brought by war. Some of Mack's best and most touching scenes are between her and David Fielder, who plays her doddering and silent father-in-law Arthur.
Leemore Marrett Jr plays Gilbert. Throughout the play he has a rather goofy charm, a trusting nature that leads him to believe the promises he is made by the British when he serves during the war and then returns to Britain after. Yet despite this naivety he delivers the most powerful and poignant monologue towards the end of the play:
'You know what your trouble is, man. Your white skin. You think it give you the right to lord it over a black man. But you know what it make you? White. That's all, man. White. No better no worse than me.'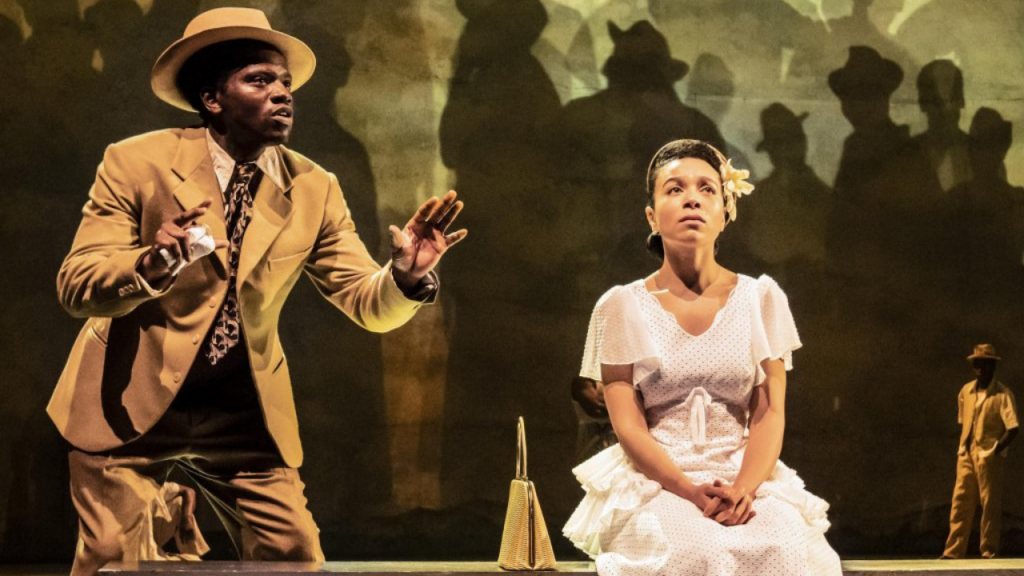 There are points where the rampant racism of World War 2 and the post-war era can be uncomfortable to watch, but it is a truth that British audiences need to confront. However the purpose of the play is not to berate, and the seriousness of the issues addressed is relieved by some well-timed comedy.
The set lends itself well to the emotion in the story. The boarding of the HMT Empire Windrush is depicted beautifully through the use of projection and shadows.
Small Island is an enthralling epic of parallel narratives that fills seats for a reason. The stories of love, war and racism are not necessarily complex but highly emotive, and the 2022 cast are stunning in the telling of it. It is well worth an evening of your time.
Small Island finishes at the National Theatre on 30 April 2022, so grab your tickets now before you miss out.