Guest Rose Reviewer Lola Inge, took to Dartford to catch the current UK Tour of Hairspray at the Orchard Theatre.
Hairspray tells the story of Tracy Turnblad, a big girl with bigger hair, and an even bigger dream! Living in Baltimore 1962 we watch her dance her way onto the 'Corny Collins Show' which is on national TV. Winning the hearts of the public (and teen idol Link Larkin) she becomes the local star, which soon she uses such fame to help fight for integration. However, her fight doesn't come without obstacles – will Tracy succeed in Equality for all?
What an opening night at The Orchard Theatre for this talented cast! I was lucky enough to be sat in the upper stalls (seat C20), with a great view of the set and stage.
Director Paul Kerryson really brought the fun and enjoyment throughout the show, with a wonderfully clever set that transformed throughout. The dance numbers choreographed by Drew Mconie brought such fun and enjoyment, that greatly portrayed the 60s. 'You Can't Stop the Beat' was a showstopper finale that had the audience up dancing, singing and clapping along, including me.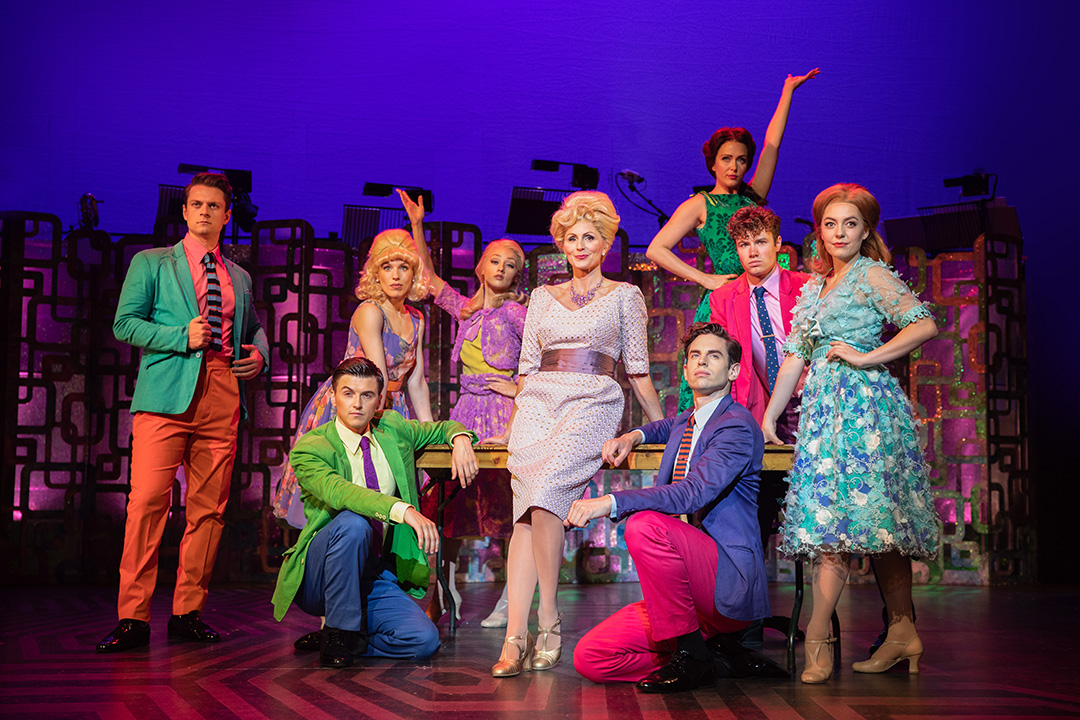 Talent oozed from the entire cast, with most, if not all, showcased at some point throughout the show. With the show demanding such high energy consistently throughout, the cast were totally up to the challenge! I really enjoyed experiencing the casts characterization build throughout, even when the focus wasn't on them. The ensemble were super strong and a pleasure to watch.
It was an honour to witness Katie Brace in her professional debut role; she fully embodied the beautifully bubbly Tracy Turnblad that many know and love. Her energy and characterization were consistently high throughout the show, including seeing her relationship with Link Larkin, played by Ross Clifton, build throughout the show. Ross' energy met Katie's throughout, allowing us to witness truly enjoyable encounters.
Tracy's parents, Edna and Wilbur, played by Alex Bourne and Norman Pace, were a perfect duo; they were extremely comedic, working in absolute harmony together. 'You're Timeless to Me' was a particular highlight, with them seemingly improvising at points, which had the audience really chuckling.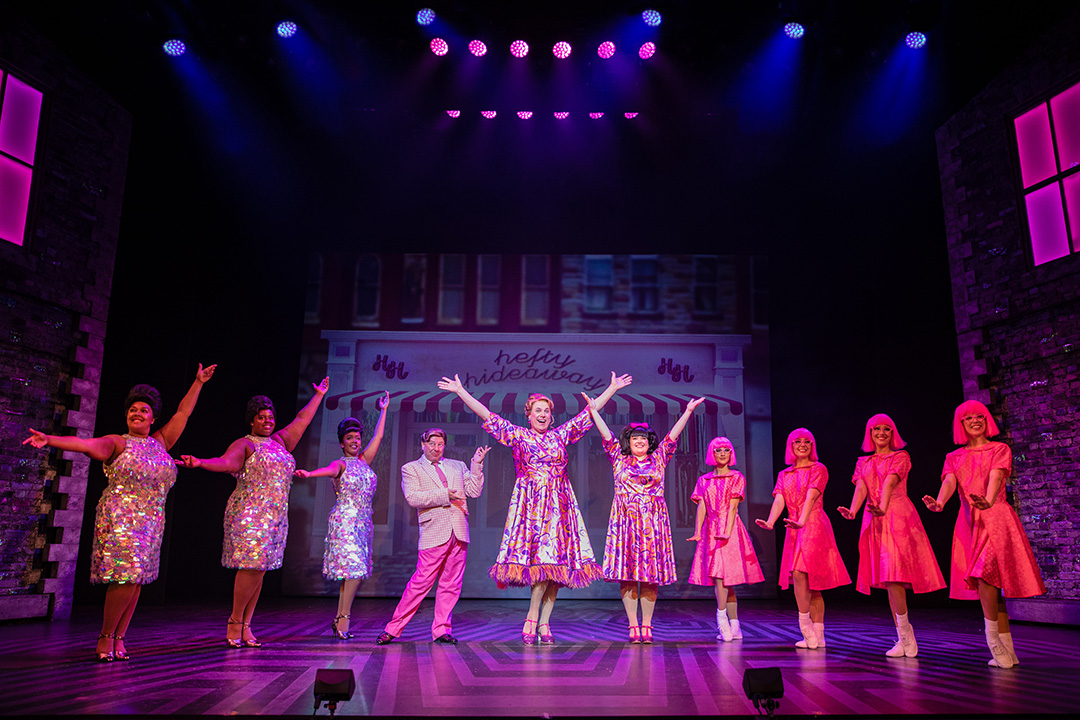 Seaweed, played by Reece Richards, really shone; from his talented vocals to his dance moves and characterization, I couldn't take my eyes off him. Seaweed's mother, Motormouth Maybelle, was played by Bernadette Bagura who fully embodied the role, with jaw-dropping vocals to match!
Penny Pingleton, the 'innocent' best friend of Tracy Turnblad, was played by Rebecca Jayne-Davies. It was wonderful to join Penny on her rebellious journey and to see her and Seaweed's relationship flourish throughout the show.
Other mentions must go to Paul Hutton and Ceris Hine for their performances of varying roles throughout, both of whom brilliantly exaggerated the characterization that their various roles demanded accordingly. Jessica Croll, who played Amber Von Trussle, and Rebecca Thornhill, who played Amber's Mum, Velma, worked so wonderfully together. Charlotte St.Croix, who played Little Inez was another highlight who I struggled to take my eyes off throughout, even when she wasn't part of the main action.
Overall, what a performance! With the cast receiving a standing ovation, I too got involved and left feeling utterly uplifted, with a smile on my face. Hairspray really is one for all ages to enjoy.
Hairspray plays at the Orchard Theatre until Saturday 26th March, for all ticket information go here. It will then embark on it final leg of its UK tour at Glasgow, for ticket information go here.