Guest Reviewer Harri Douglas too a trip to London to catch the current new Musical Get Up, Stand Up!
I've been itching to see Get Up, Stand Up! since they announced that it was premiering in the West End, and it was well worth the wait.
Originally due to open in February 2021, it was then postponed to June, then delayed again until the world premiere was finally held at the Lyric Theatre in October 2021. Five months later, and it was my turn to walk through the historic theatre's doors and experience this absolute smash hit for myself.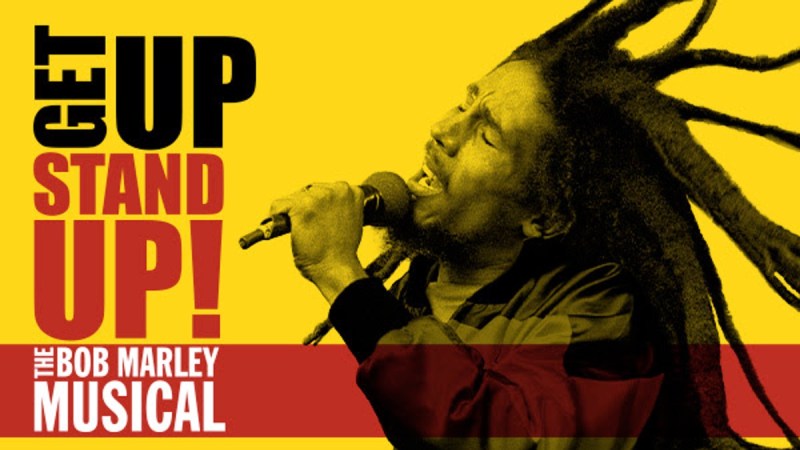 Get Up, Stand Up! is based on the life and music of Bob Marley, but also tells the story of the political situation in Jamaica and touches on the civil rights movement of the time. It briefly alludes to his childhood and the father he never really knew, before taking the audience to Trench Town where Bob Marley and the Wailers formed, and he met and married his wife, Rita Marley. Their complex and at times difficult relationship evolves as his career goes from strength to strength, but the tense political situation in Jamaica causes them to move to London in 1976 after they are both wounded in a shooting at their home in Kingston. They return to Jamaica in 1978 for the One Love Peace Concert to promote unity in a time of political civil war. By that time Bob knew he had cancer, but he consistently refused surgery, eventually leading to his death in 1981 at the age of just 36.
Tonight's cast was led by understudy Declan Spaine, who delivered a stunning performance as Bob Marley. So good that you would never have known he was the understudy for that role. His imitation of Bob Marley's on-stage movement, particularly his mannerisms during the One Love Peace Concert, were perfectly on point. For me, his most moving song by far was his rendition of Redemption Song. But he delivered all of his songs with electrifying energy, and the first half finished with a rousing medley of Rebel Music, I Shot the Sheriff and Jamming in quick succession.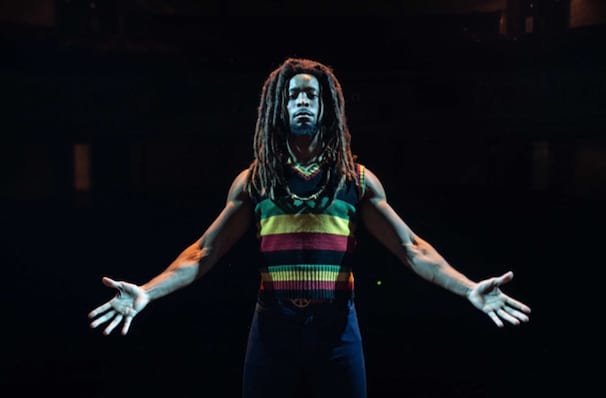 Not to be outshone, there are few words to describe how phenomenal Gabrielle Brooks was as Rita Marley. Whilst somewhat in the background, as Bob's backing singer and as he conducts multiple affairs in front of her – most noticeably with Miss World winner Cindy Breakspeare – there is no way she could be overlooked. Her version of No Woman, No Cry was so powerful that it received a standing ovation from some halfway through the song, and I can honestly say it moved me to tears. Even if the rest of the show had been mediocre, which it certainly wasn't, it would have been worth going just to see that.
The lead performers were supported by an amazing cast who were full of energy and really brought the vibrancy of reggae music to life, not just through the songs but through their dance moves too. There is some fantastically funny dialogue between songs, mainly between Bob Marley and the Wailers. Natey Jones is worth mentioning for his fun and cheeky demeanour, a real character as Peter Tosh. Having the musicians join the cast on stage during songs rather than having them separated in a pit really added to the vibe as well.
The set, although seemingly simplistic, was integral to the delivery of the story. News clippings about political events in Jamaica and the progress of the civil rights movement in London were projected onto the stage but also shown on screens around the theatre, helping to date the parts of Bob Marley's life depicted in the story and lend context to them.
Overall, I couldn't say a bad word about Get Up, Stand Up! I had a thoroughly enjoyable evening and the standing ovation received from the entire theatre at the end was well-deserved. I would definitely go and see it again and have the perfect excuse now – to see Michael Duke as Bob Marley and see how he compares!

Now available to book until January 2023, all show and ticket information can be found here.