After a week apart, it was time to return back to the Orchard for the first play production of 2022! This would be my 2nd Peter James production I have had the pleasure in viewing, previously having caught House on the Cold Hill in 2019.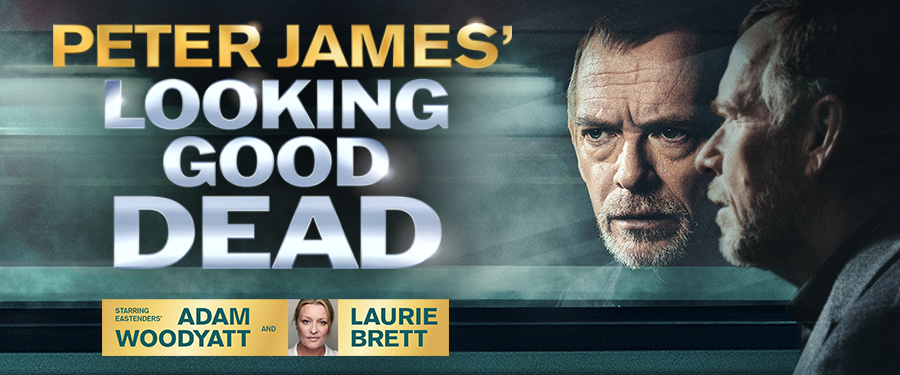 Hours after discovering a forgotten USB memory stick on a train home by another passenger, husband Tom Bryce, inadvertently becomes a witness to a vicious murder along with his Son Max. After Max reporting the crime to the police it unfolds disastrous consequences, placing their family in grave danger. When Detective Superintendent Roy Grace becomes involved, he has his own demons to contend with, while he tries to crack the case in time to save the Bryce family's lives. Maybe it would of been better to have just left the stick at lost property?
With the book by thriller novelist Peter James and adapted by Shaun Mckenna, they both bring to life a chilling story that teaches us, maybe being nosey isn't the best of options when discovering something that isn't theirs! But like many Peter James' there are many twists to help draw you into the story. I was quite happy that for once my prediction turned out to be true, which is a surprised me but Peter and Shaun ensured that although I clocked onto one thing they still had a bigger twist to shock me at the end! What is enjoyable also about these productions is there is also a slight comic side, that lightens the story and allows the audience to giggle a bit during a chilling subject but also allows you to relax and take in what you are viewing.
Leading actors Adam Woodyatt and Laurie Brett as Tom and Laurie Brett, step out of their Eastender roles and show a different side to another married couple – however their marriage is far from perfect like their TV relationship both have excellent chemistry on strange and work brilliantly together to show a couple that is just trying to make ends meet and be there for one another. Adam, I was pleasantly surprised to see he was not a one character man and was able to create a new persona for the role of Tom. Although at times Ian Beale did make a slight appearance, it was very limited to what you would expect! This showed his acting ability perfectly and he was really enjoyable to watch. Laurie also, had a new character persona, a struggling mum fighting with some inner demons but yet you can see the love is there for both her husband and son. Though I did find that her performance was at times forced, you can tell the emotions were all there throughout the story unfolding.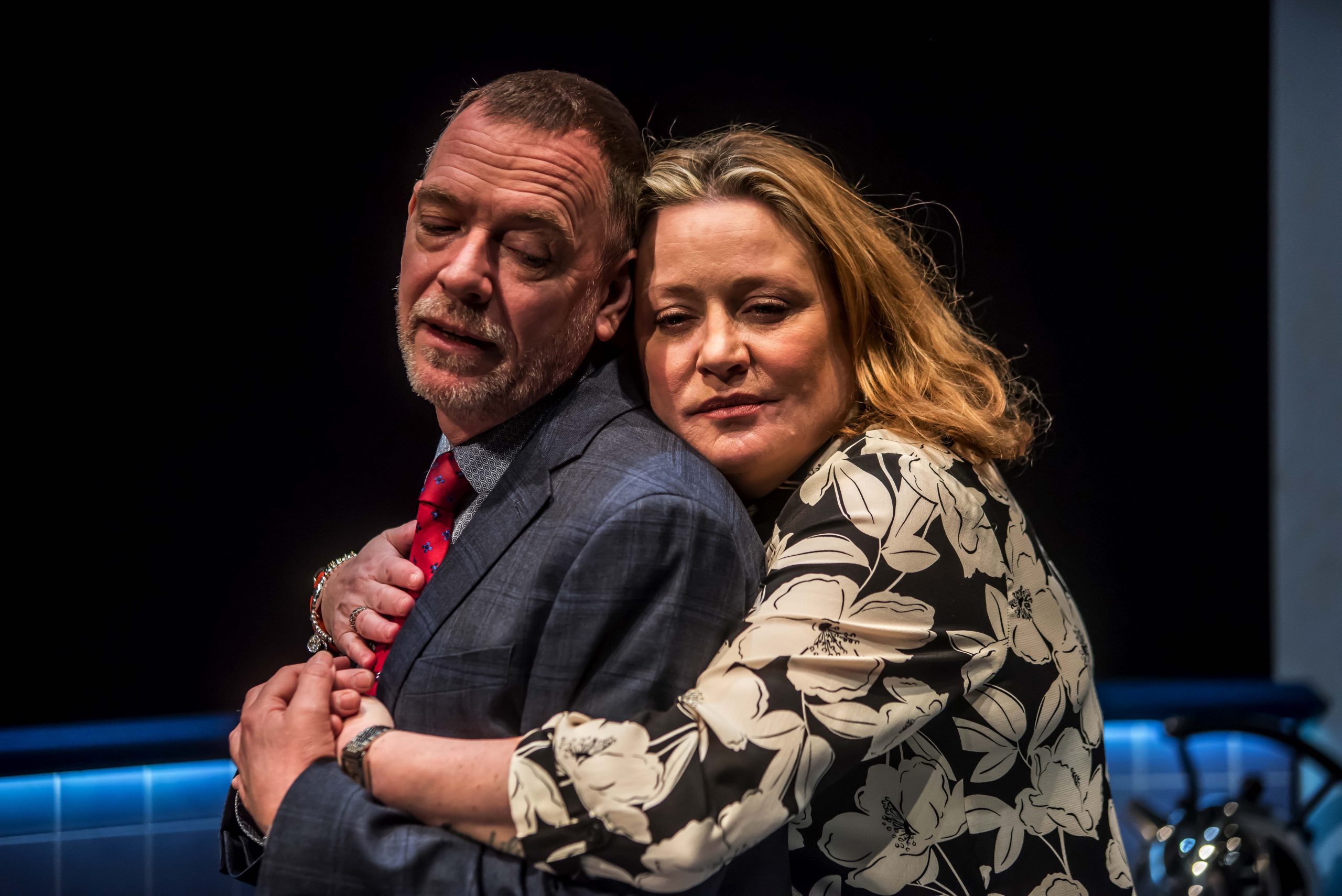 Taking on the role of their Son Max was Luke Ward-Wilkinson, who was very convincing within his role. His emotions were clearly displayed throughout and his concern for his family but doing what was right was his top priority. The supporting cast and investigators all were very good, Harry Long as Roy Grace knew his role and held it well throughout. They all worked very well together, delivering a strong story and keeping the audience engaged throughout.
Looking Good Dead is the perfect production for those that love a thriller or whodunnit. I particularly love reading anything gripping which is what you get when you watch this production, you may try to figure it all out and guess but no matter what you will be surprised at what comes at you when watching any of Peter James' productions!
Playing at the Orchard Theatre until Saturday 5th March 2022, for all ticket information go here. It will then continue on its UK tour for all dates and times go here.