I always love supporting local theatres and the local amateur dramtics, tonight it was back to the Hazlitt Theatre for the Stage Theatre Society current production of Stephen Schwartz's Pippin.
Pippin is a 1972 musical that uses the premise of a mysterious performance troupe, led by a Leading Player, to tell the story of 'Pippin' a young prince who searching for meaning and significance in his life. With music and lyrics by Stephen Schwartz and book by Roger O. Hirson, it was first directed by Bob Fosse for its Broadway production, who very much included much of his classic choreography style.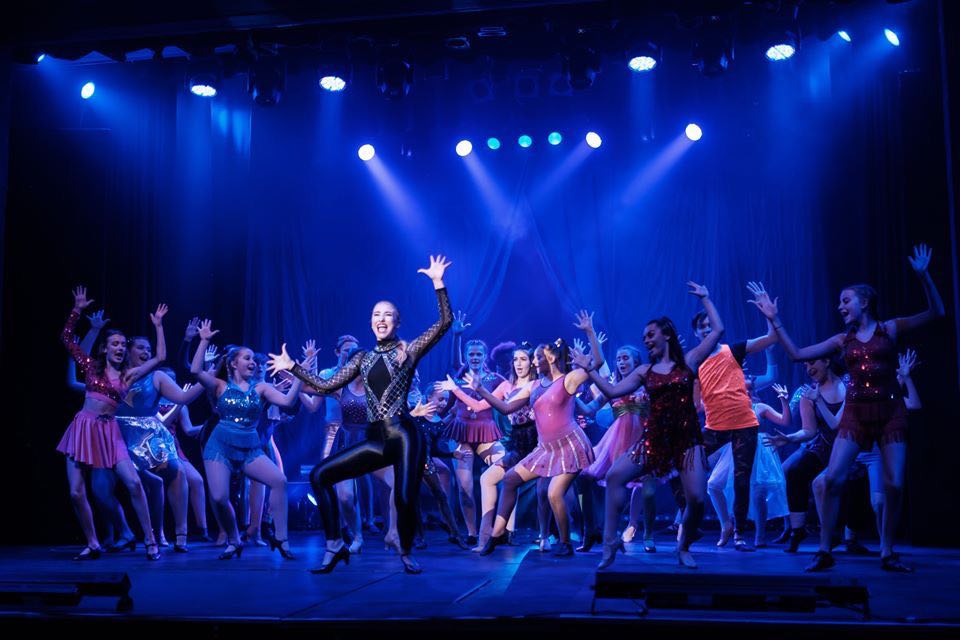 The story itself, can be quite confusing as at times you really don't know what is going on – I highly recommend reading up on the synopsis if you get the chance to see this musical. With many jumps between reality and story it is hard to keep track of what is going on, but when you understand it is a fairly enjoyable production. That being said, I found it very interesting that a youth group chose this particular production due to the story and parts of the content it felt wasn't best suited for the age groups within the cast. A brave choice to also put on a musical that is not that well known in the UK, being that it only performed for 85 performances on West End in 1973 and had a small run in 2018! However, I loved the soundtrack and did download it following tonight's viewing.
But there is no denying that the group are talented bunch and its clear that we are seeing some future west end stars on the stage that night. Also, the production itself is very professional given being an amateur production, with the set, lighting and special effects all brought together a fantastic view for the show (however, I was surprised to not see any warnings to the audience about the use of strobe lighting during the performance).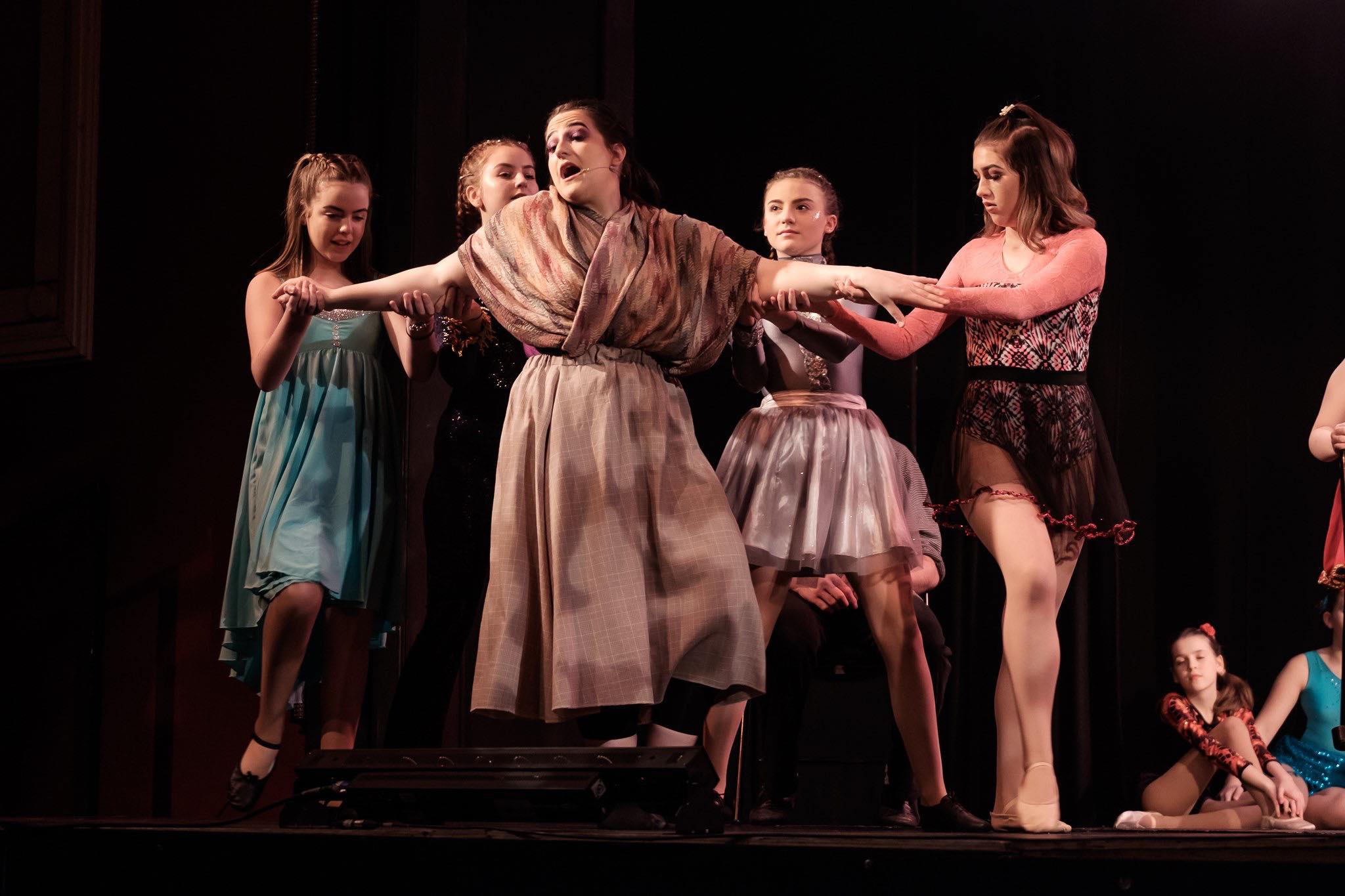 The cast is full of youth, from all ages and each are given their moments to shine and show how much fun they are having while doing it. Its something I particularly love about this group! The ensemble accompanied the leading cast beautifully, the cast was:
Pippin – Cameron Falconar
Leading Player – Eloise Kemlo
Charlemagne – Will Dunn
Lewis – Lewyss Banfield
Berthe – Ellie Boswell
Fastrada – Rebecca Henderson
Catherine – Georgia Mackay
Theo – Finlay Minnis
Leading the troupe was Eloise Kemlo as the Leading Player, from the very start she takes the stage as a leading lady should with a strong voice, great dance moves and effective acting. You could tell that she felt at home on stage. Her leading man, playing the role of Pippin was Cameron Falconar who also showed true potential within the character and really understood the role to portray the different emotions he was going through throughout the story. Cameron had a warm tone to his voice throughout the many solo's he performed.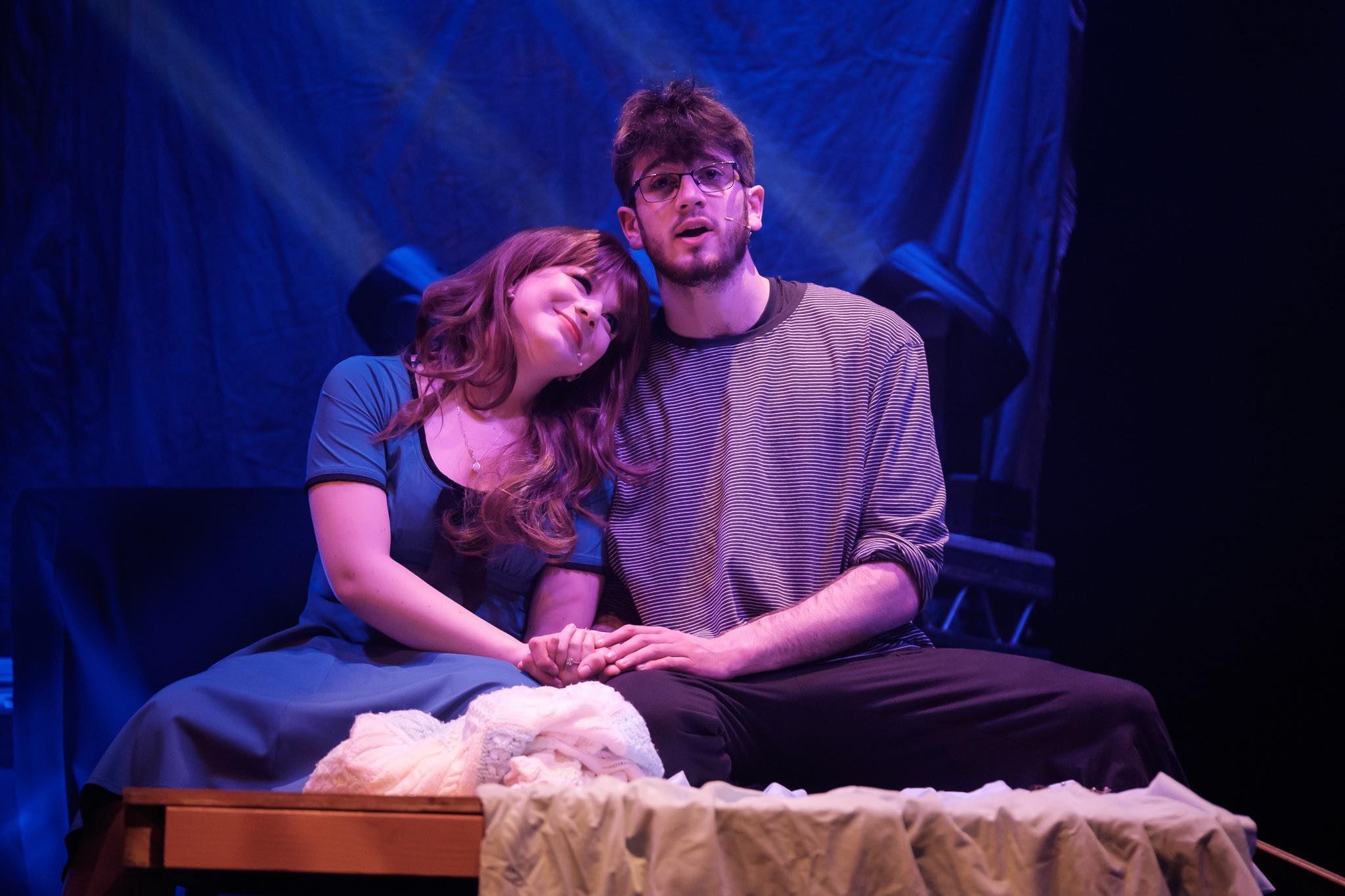 Bringing a little light comedy to the show was that of Ellie Boswell as Berthe, her song 'No Time At-All' was a personal highlight of the show that put a smile throughout. Her character was excellently portrayed and made her very lovable for the audience. I also particularly enjoyed Georgia Mackay as Catherine, she was sweet and cute and the audience instantly warmed to her. The relationship also between her and Pippin was a pure delight to watch and to see it grow stronger throughout their scenes together.
I always love going to see the productions that the Stage Theatre Society puts on, as they always make sure it is done to a high standard for all to enjoy. Although the show itself was not well known and had its fair confusing moments, they still made it their own and with it created a great piece of theatre to coincide with the successful shows they have done in the past. I am sure that it won't be my last viewing of this dramatic group and I look forward to what they next have in store.
Stage Theatre Society will be next performing Oliver! for all information head to their Facebook here, including information on how to join and audition for them.