After two years apart it was back to the merry old land of Oz, a good friend had always wished to see this production and with the amazing Get Into London Theatre deal that happens at the beginning of each new year, it was the perfect birthday present. It was back to see Wicked once again.
Wicked is the untold story of the Witches of Oz, based on the novel by Gregory Maguire, Stephen Schwartz, and Winnie Holzman has created a magical musical that is now coming into its 14th year at the Apollo Victoria Theatre. Focusing mainly on the Wicked Witch of the West, or Elphaba, we follow her story on how she became/deemed as the Wicked Witch. With unexpected friendships and love, this musical is magical, moving, funny and most of all green!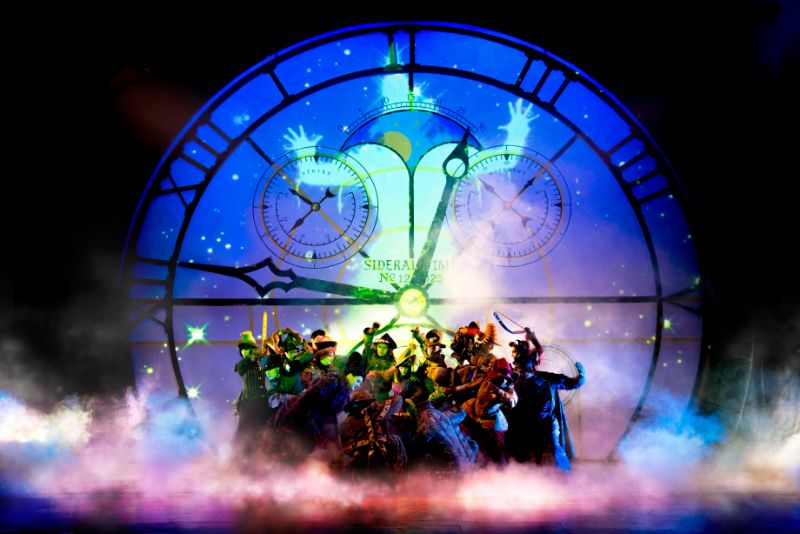 This musical is beautifully set, created by Eugene Lee, from the huge dragon puppet to the ticket mechanical clock that surrounds the stage. With swift scene changes that go unnoticed throughout. Its a brilliant take, and yet simplistic all the same. It allows the audience to focus on the story, that so many of us have grown to love. But this gives Susan Hilferty's costume a chance to shine also, as they are clothes that you cannot ignore them! From the students prom, to the Emerald City, each is given character, sass, and décor like no other! I especially love Elphaba's black number in Act 2, is beautiful, with so much detail!
This principle cast this afternoon was as follows:
Elphaba – Laura Pick
Glinda – Helen Woolf
Fiyero -Michael Colbourne (understudy)
Madame Morrible – Kim Ismay
The Wizard of Oz – Andy Hockley
Nessarose – Natasha Ferguson
Boq – Scott Sutcliffe (understudy)
Doctor Dilamond – Simeon Truby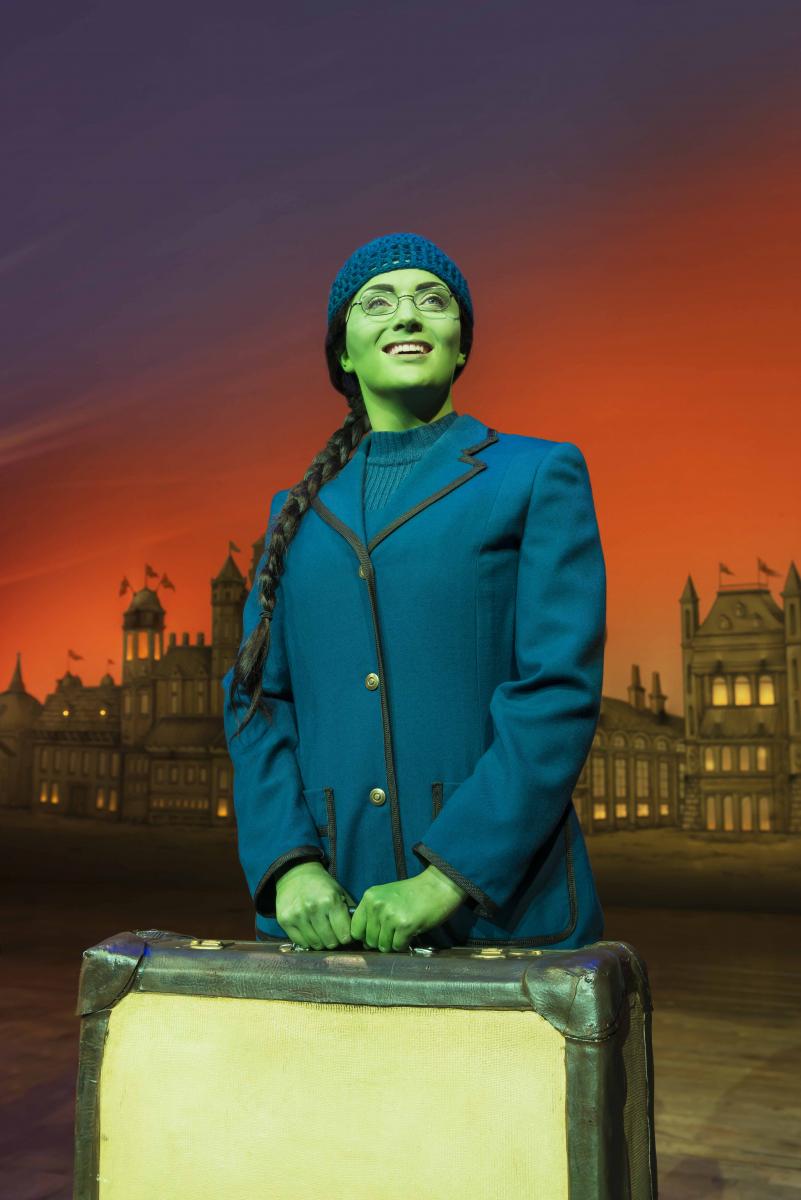 Stepping into the green life is Laura Pick, who recently took on the role following Nikki Bentley's unfortunate stepping down. Laura was outstanding, her voice was like phenomenal and every note she made it look easy. Defying Gravity is one of the most known musical numbers out there, she gave me goosebumps at the end and all I wanted to do was hear more. Her Elphaba, has to be one of my favourites I have seen and she will do amazing during her run. Her 'bestie' Glinda, played by Helen Woolf also was great within her role, her transition from the young naïve Galinda to Glinda the Good Witch was perfectly portrayed and you could really see how far she had matured.
I was a little disappointed in finding out that Alastair Brammer was not on for the afternoons performance, but I am a big supporter of the understudy and will always believe and go by that I have paid to see the show…not the actor. Michael Colbourne had Fiyero within his acting and his relationships with Elphaba and Glinda were excellently portrayed, however his singing for me was not as great as other Fiyero's I have seen. Andy Hockley, is also without a doubt my favourite Wizard I have viewed, he was the exact character you could expect and really made it his own.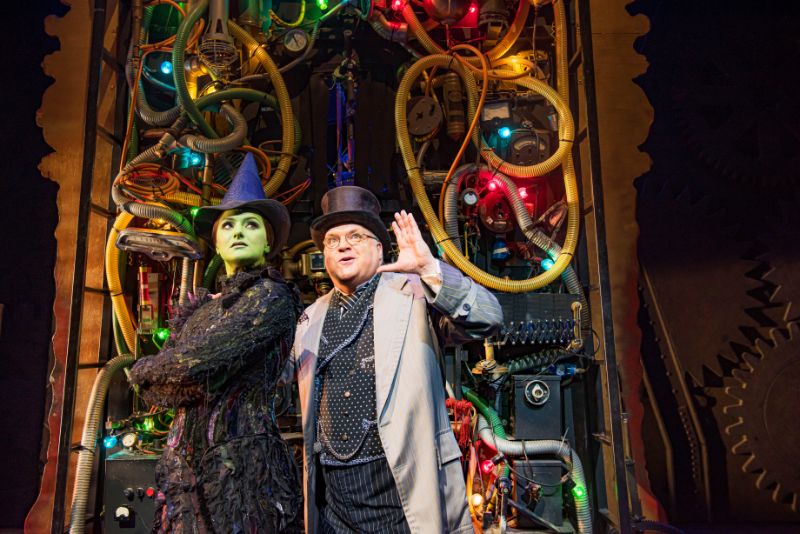 No matter how many times you journey to Oz, you can't be disappointed. What I love the most about going back, is who I take with me and in particular those that I have never witnessed the untold story. I love hearing their thoughts and more often, how they will never be able to watch The Wizard of Oz in the same way again. It is a truly magical production, I am sure it will not be my last night seeing it.
Playing at the Apollo Victoria, London Wicked is still continuing its run. For all ticket information and more about the musical, head to the official website here.