After my first viewing of the year, it wasn't long until I was traveling down to Canterbury for my first Press Night at the Marlowe Theatre. Having heard some great things about this production during its run in London, I was looking forward to finally seeing On Your Feet! on their opening night of the next leg of the UK tour.
On Your Feet! tells the true love tale of Emilio and Gloria Estefan and their journey to fame from Cuba, to the beaches of Miami, United States and finally breaking international stardom. The musical is heightened by many of Gloria's hit songs, 'Get On Your Feet,' '1-2-3,' Dr Beat' 'Conga' and 'Rhythm is Gonna Get you' that guarantees to get you dancing in your seats.
I personally did not know much about Emilio and Gloria, knowing only a few of her hits myself it was amazing how quick I was drawn to the story and loving each moment of their journey. Their passion and love for each other was clearly displayed through the performance and the confidence to get what they wanted was inspirational. A great book by Alexander Dinelaris, along with some superb directorial skills of Tony Award Winer Jerry Mitchell makes this musical an instant hit for sure!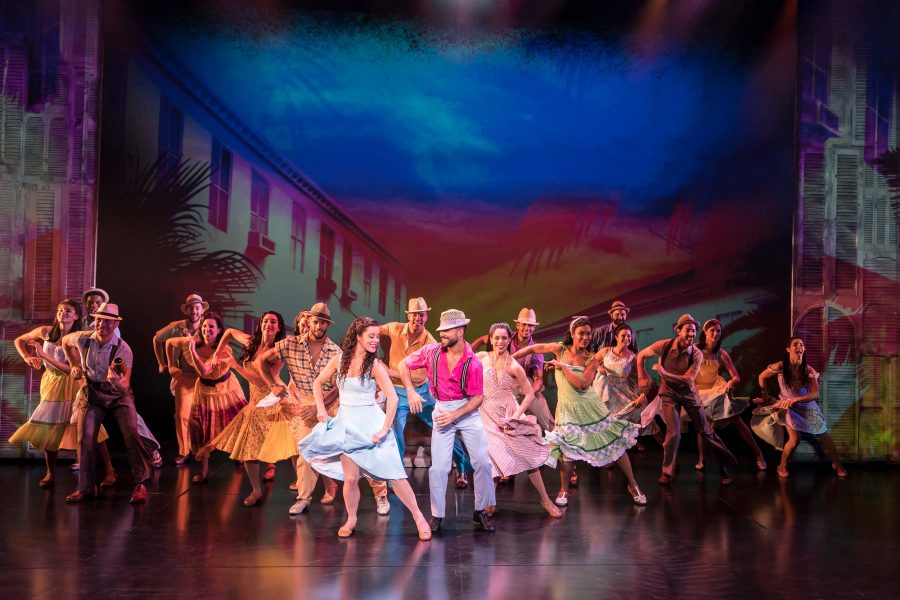 Then there is the music, loud and screamed carn-i-val! Sergio Trujillo's choreography full of samba and tango steps complimented it beautifully, that you are instantly in Cuba with the cast full of energy and a latin style that the full ensemble fully show of their talented skills and makes you fall within the lyrics and story. Along with the bright vibrant songs, there were also moments of calm and moving such as during 'Famous' 'Here We Are' and 'Wrapped' allowing to fully express the love and emotions of Emilio and Gloria's story.
The cast tonight were bright, happy and full of energy:
Gloria Estefan – Philippa Stefani
Emilio Estefan – Sharif Afifi
Gloria Fajardo – Madalena Alberto
Consuelo – Karen Mann
Jose Fajardo – Elia Lo Tauro
Phil – Robert Oliver
Rebecca – Francesca Lara Gordon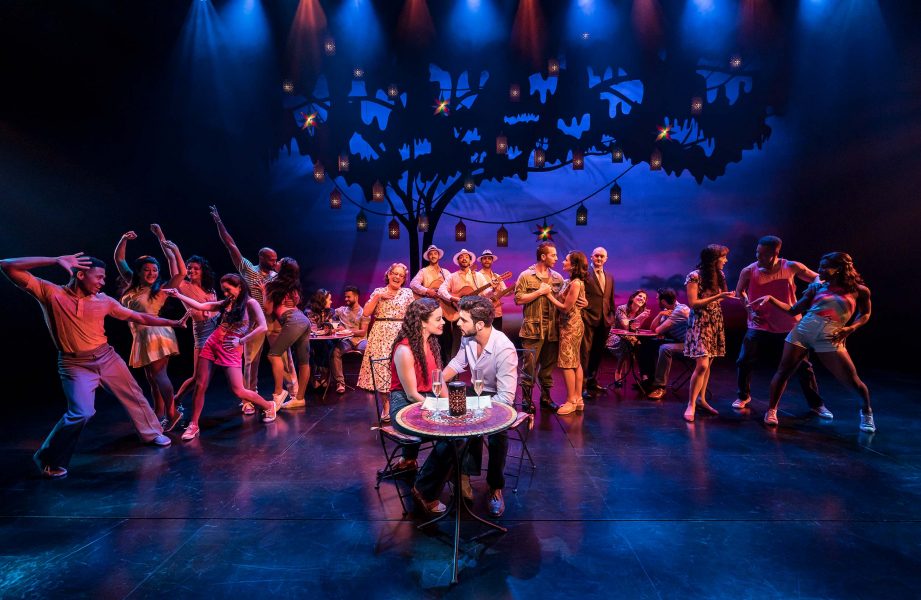 Phillippa steps into the shoes of Gloria, having been the alternate during its London run, she was absolutely smashed it and was perfect for the role. Her voice is stunning, her dancing was energetic and her passion within her acting was clearly displayed. Her relationship with Emilio played excellently by Sharif Afifi, was true and you really felt their chemistry unfold throughout the story. Sharif has the most warming tone to his voice that instantly draws the audience in and fall for him as much as Gloria did, he was brilliant in the role.
A love of a mother is something we can all relate to, Madalena Alberto as Gloria Fajardo clearly displays this, but also her amazing high kicks and range in Mi Tierra.' Elia Lo Tauro as Gloria's Father Jose has a powerful voice and it is a shame we do not hear much of it, but every time he sung to his daughter he moved my nearly to tears.
Along with the passion there was some light comedy mainly from Consuelo fantastically by Karen Mann, who from the start was a audience favourite with her perfect comic timing as the pushy, will get her way, loving grandmother. I also loved Robert Oliver's comic role as agent Phil, who brought many giggles within the audience during many of his scenes.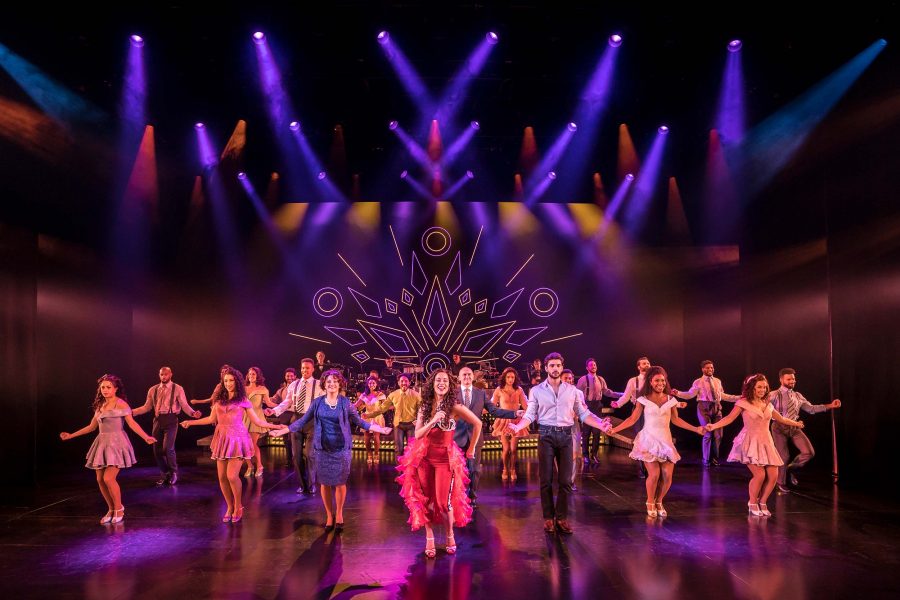 Whether you know a lot about Emilio and Gloria or not, On Your Feet! is fun, vibrant, high energy and contagious as it will have you out of you seat and 'on your feet' dancing and smiling. The story will move you and inspire you, I mean what is there not to like? It is a fantastic night out that will have you still doing the conga on your journey home and smiling!
Playing at the Marlowe Theatre until Saturday 26th January 2020, for all ticket information go here. It will then continue on its UK tour, for all dates and venue's head to their website here.