A new year has begun, which means a new year of theatre viewing can commence and tonight's one was perfect to kick start 2020! It was back to the Orchard Theatre, for the opening night of The Bodyguard.
Frank Farmer is a former Secret Service agent turned bodyguard, who is hired to protect award winning superstar Rachel Marron from an unknown yet skillful stalker. Each wishing to be in charge, they both find themselves in each others arms and unexpectedly falling for one another. Based on the Warner Bros. 1992 film of the same name which starred music icon Whitney Houston as Rachel, the musical adaption has gone on to be a smash hit, award-winning show and tonight I could see why!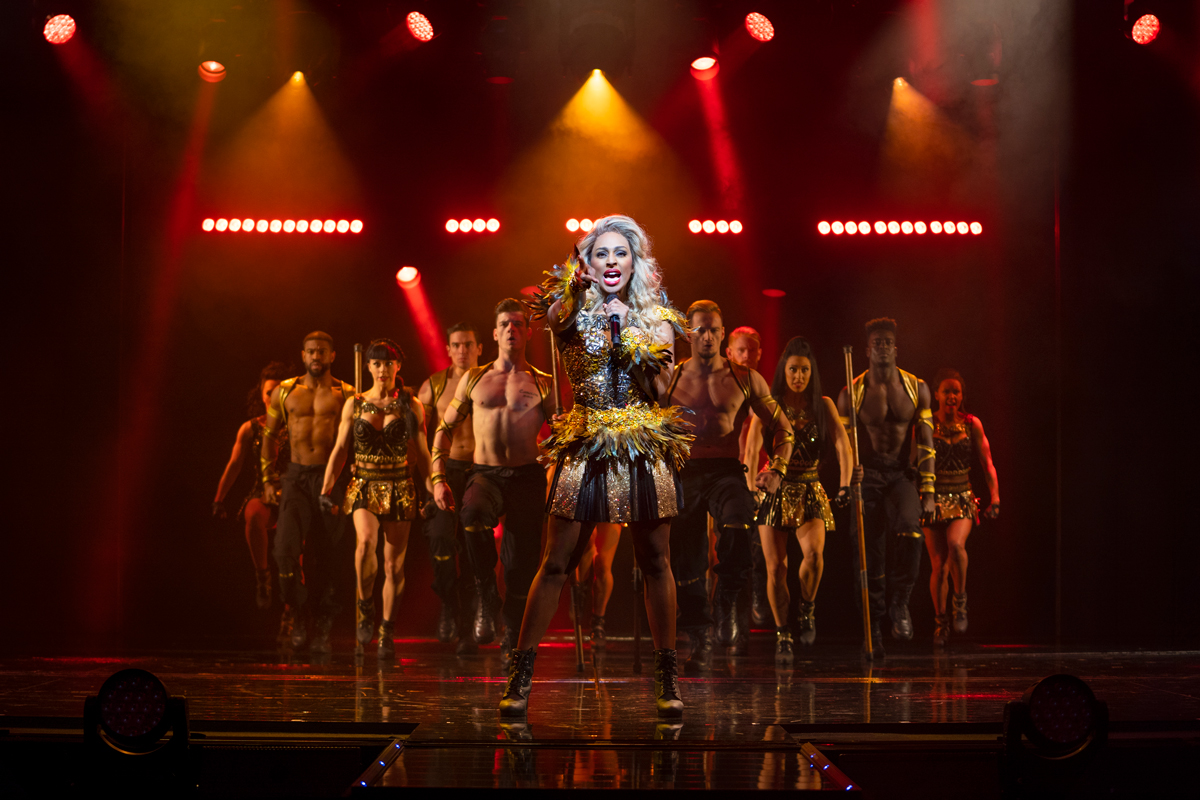 Now, this may come to a shock but once again I came into this performance completely blind not having seen the film but, only catching a glimpse of it during the famous music video (I will Always Love You). However, I didn't feel that it took anything away from tonight's viewing instead it made it that more enjoyable not knowing what to expect! I was completely engulfed in the story line and the many shocks and twist it threw at the audience! My plus one was very entertained by my many reactions as things unraveled in the plot!
With every film to musical production there will always be things that are missed but what the musical looses it also gains in other forms for this production it was introducing a soundtrack full of Whitney classics that we all love! 'I wanna Dance with Somebody,' 'How Will I Know,' 'One Moment in Time,' to name a few, that lit up the musical score and had me dancing in my seat – its amazing how many songs Whitney sung that I knew and had forgot about! As these are not featured in the film, the musical adds them perfectly within the story and respectfully making it a fantastic Jukebox musical for all to love.
Then there is a the cast that make it the full package:
Frank Farmer – Ben Lewis
Rachel Marron – Alexandra Burke
Bill Devaney – Neil Reidman
Tony Scibelli – Craig Berry
The Stalker – Phil Atkinson
Fletcher – Lemar Buckknor Jr
Sy Spector – Gary Turner
Nicki Marron – Emmy Willow
Ray Court – Simon Cotton
Ensemble – Rosie Cava-Beale, Myles cork, Kerry Crozier, Sia Dauda, Gustave Die, Chris Edgerley, James-Lee Harris, Holly Liburd, Jack Loy, Daniil Shmidt, Jessica Simmons, Yiota Theo.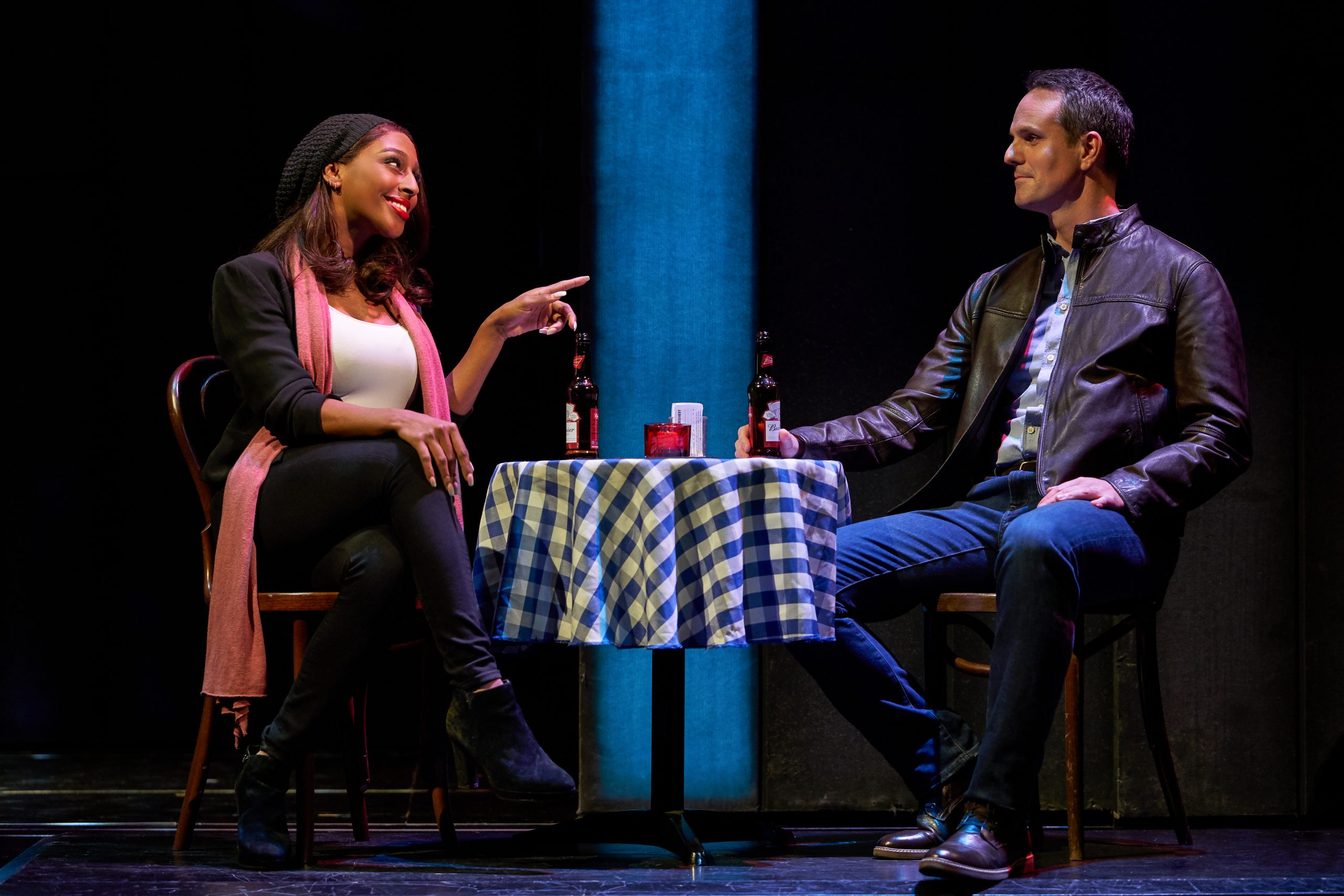 X Factor winner Alexandra Burke takes on the lead as the Whitney originated role of Rachel Marron with great ease. Her persona and body language reflected that of the past pop star like she was shadowing her every movement. We all know that Alexandra has an amazing voice, but with every number she sang she just got stronger and stronger, wowing the audience along the way. It really showed it was a role she was born to play and she did it respectfully, blowing everyone out of the auditorium. Her relationship with Frank Farmer played by Ben Lewis was also a pure delight to watch. Ben straight edge, right to the point character was ideal for Frank. Although he was work driven and focused on his job the audience also get a glimpse of a vulnerable side to Frank which was portrayed excellently by Ben. It allowed the audience to warm to him instantly and completely understands why Rachel and others fall for him.
Special mention has to go to Emmy Willow in the role of Nicky Marron, sister of Rachel who hides in the shadows of her sisters fame and fortune even with an amazing talent herself. Emmy's voice is absolutely beautiful, complimenting every song she sung. She brought a lot of emotions to the role that allowed the audience to follow her story and sympathise with her with the fact that, although she dreamed of stardom she took a step back to help her sister do so instead.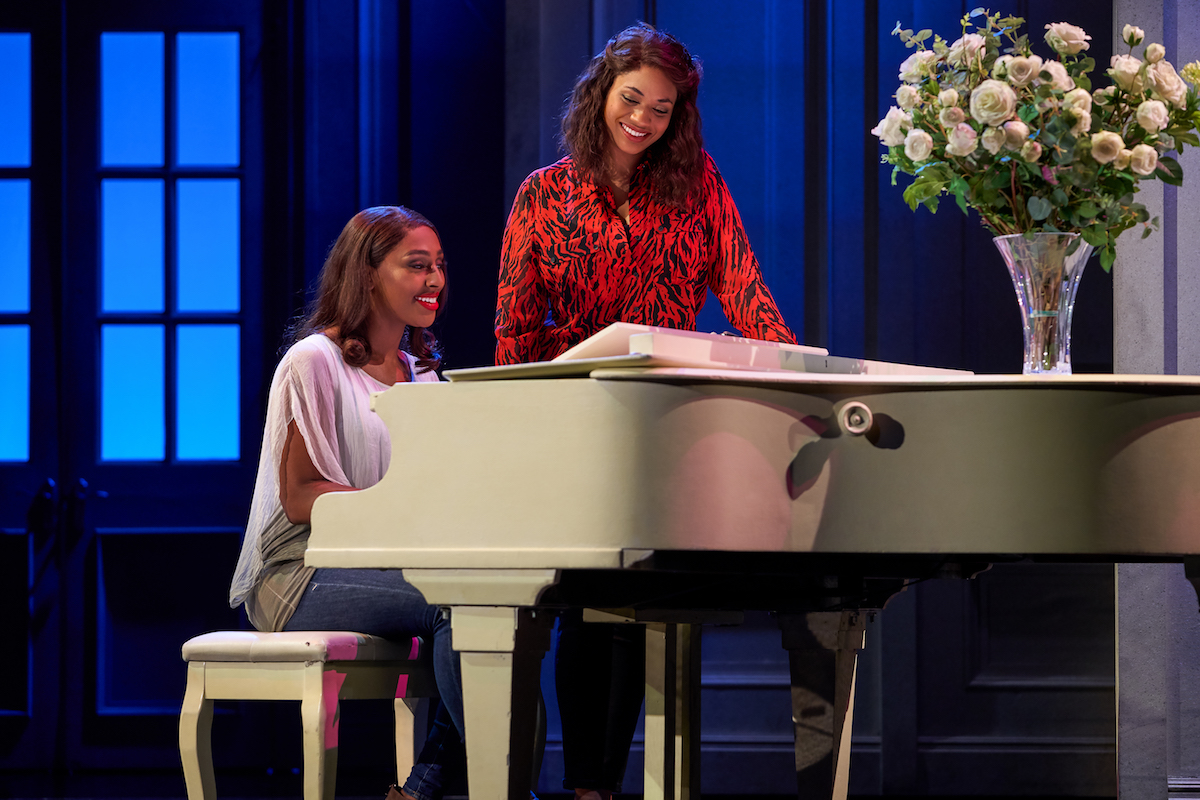 Whether you have seen the film or not, The Bodyguard is the perfect Jukebox musical that not only leaves you on the edge of you seat at times but dancing too! I am so happy that I finally got to catch this production, I am considering watching the film just to see how it differs but once again the musical is going to be a tough one to beat!
Playing at the Orchard Theatre until Saturday 18th January 2020, for all ticket information go here. It will then continue on its UK tour, for all dates and venues head to the website here.