After less than a week apart, it was back to the Churchill Theatre for tonight's opening of the current UK Tour of Thriller The Girl on a Train. I knew very little about this story/production but was very much looking forward to what was instore – as I had had a glance at some of the reviews following its transfer to West End for a limited run!
Rachel Watson is an ordinary women, who is desperate for another life. Her only escape is the perfect couple she watches through the train window every day, who are happy and in love. Or so she believes. When Rachel learns that the woman she's been secretly watching has suddenly disappeared, she finds herself as not only a witness but a suspect too in a thrilling mystery in which she will face bigger revelations than she could ever have anticipated.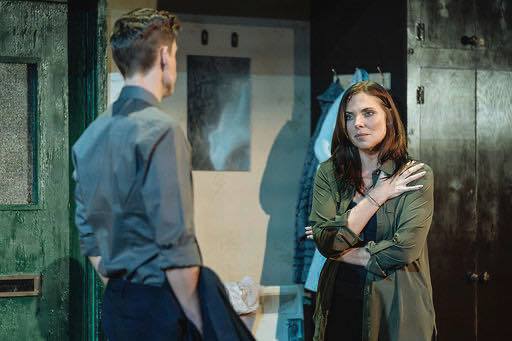 Adapted from Paula Hawkins' international best selling novel, Anthony Banks directs this well loved thriller adapted by Rachel Wagstaff & Duncan Abel. Not knowing the story prior to tonight's viewing, I could understand why this is such a hit! Throughout your mind is ticking with idea's and assumptions as to who was to blame, I was happy to say that I had figured it out before the reveal but that was only just moments before. The story draws you in from the very beginning, this partnered with the excellently designed set and lighting from the minds of James Cotterill and Jack Knowles blended perfectly together that helped the performance flow and keep the tension building until the final scene! My plus one tonight was one of many who had both read the book and seen the film, commented that it was much better than the film and a very good adaption from the novel.
The Cast tonight were:
Rachel Watson – Samantha Womack
D.I Gaskill – John Dougall
Anna Watson – Lowenna Melrose
Megan Hipwell – Kirsty Oswald
Tom Watson – Adam Jackson Smith
Scott Hipwell – Oliver Farnworth
Kamal Abdic – Naeem Hayat
Ensemble – Katy Allen, Matt Concannon
Samantha Womack, known for her role as Ronnie in 'Eastenders' shows her full abilities as an actress in the role of Rachel, a broken women who wants to rebuild but finds herself repeatedly at an empty bottle to escape. Samantha excels through all the emotions Rachel faces and how she grows as she discovers missing elements to the disappearance of Megan, she was mesmerising to watch with the audience behind her throughout. Kirsty Oswalk's portrayal of Megan had me close to tears during most of her scenes, her whole body displayed every word she meant with true feeling and hurt. Although she had limited stage time than that of Rachel, she really made an impact. I particularly loved the turning of colour in her dress as the story unfolds.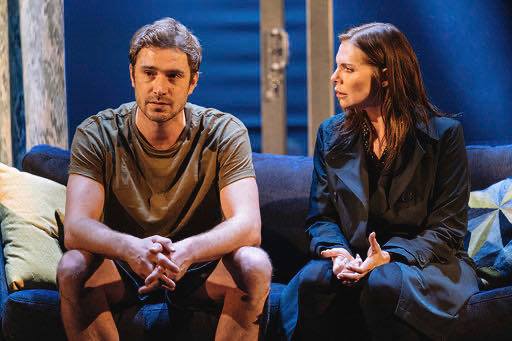 Along with a strong female cast were outstanding male roles, Coronation Street's Oliver Farnworth steps into the role of Scott a husband who clearly loved his wife but has some hidden secrets to hold. Oliver showed his potential throughout and his relationship that grew with Rachel was very well portrayed. John Dougall as D.I Gaskill shows a complete contrast to the other male characters, although very strong and driven as many of us know detectives can be, be also uplifted a few moments with a few light hearted humour with Samantha to help release the tension during the story.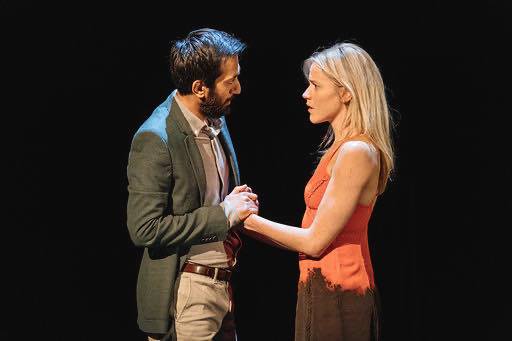 Having come into this production not knowing much, I have come away transfixed and impressed by not only the story but the production as a whole greatly deserves the response it has been receiving. It is now on my reading list to see how it differs and ill be interested to find out as to which I prefer at the end. As for once I will say the book has a lot to live up to!
Playing at the Churchill Theatre until Saturday 15th October, for all ticket information go here. It will then continue on its final weeks on its current UK tour, for all dates and venues head to their website here.