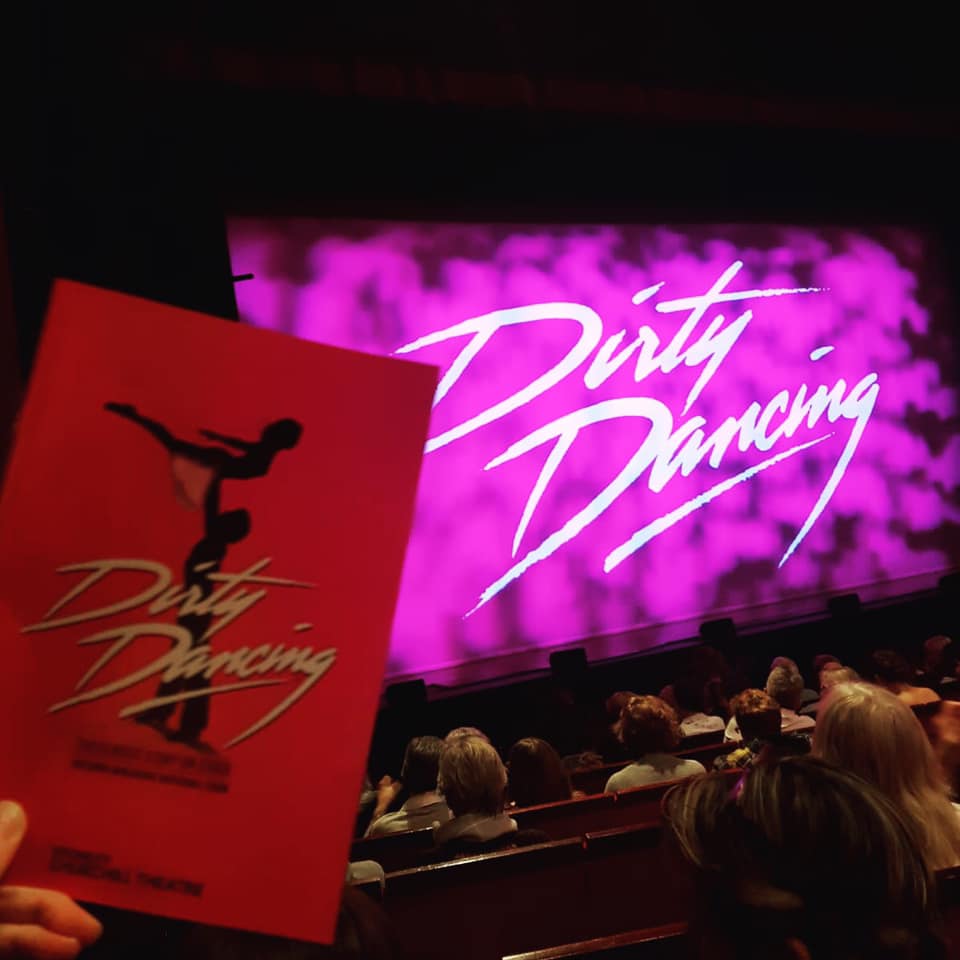 Denise H and Lauren S take over my reviewing for tonight's performance at the Churchill Theatre, I was looking forward to hearing the views from two sets of different minds!
Dirty Dancing, the classic story on stage, is the live version on the 1987 film classic which starred the late Patrick Swayze, Jennifer Grey, and Jerry Orbach. It tells the story of coming to age, 17 year old Frances 'Baby' Houseman who attends a holiday summer resort Kellermans along with her family. With dreams of going to university and joining the peace corps, she then meets Johnny Castle the dance teacher at the resort. They fall for each other when Baby steps in to cover for Johnny's dance partner Penny after she falls pregnant, together they learn from each other as well as teaching those around them. It is a classic story that has been seen and loved by many, with memorable lines from 'I carried the watermelon' to 'Nobody puts baby in the corner' and uplifting music such as Love is Strange, Do You Love Me? and (I've Had) The Time of my Life' It would be very difficult to believe that you didn't know this film.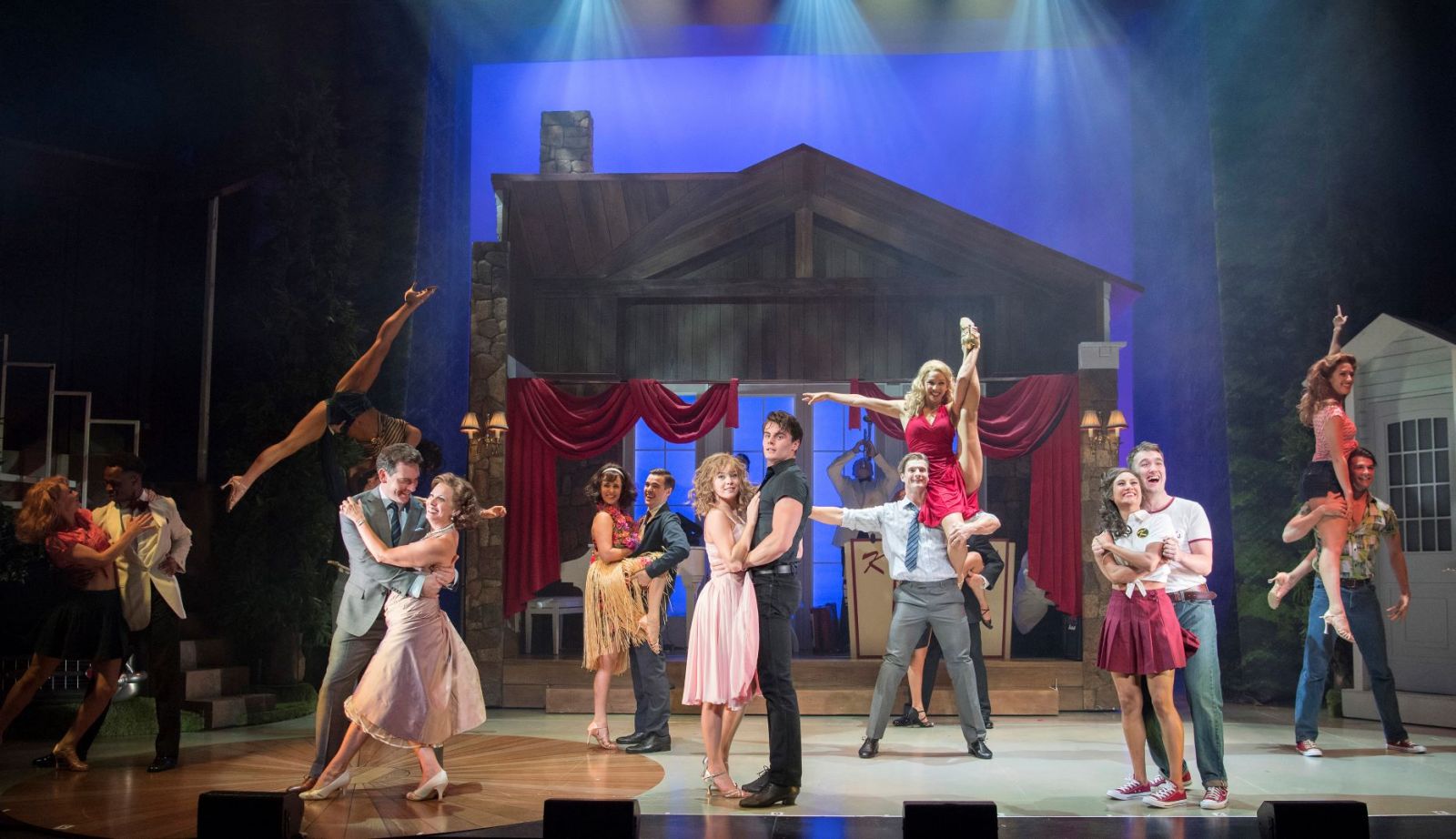 Both Denise and Lauren were huge fans of the classic film and were really intrigued and apprehensive about how that would translate to live theatre, they were both impressed throughout. It worked well and the set in particular was very impressive with the smooth changes that complemented each scene. One scene in particular that impressed them was the water scene – one of the favourite scenes by all in the film, it is where baby attempts to learn the lift for the upcoming dance. The effect of the water and the performers really made it work, something that would be quite tricky to portray they managed to pull off!
The Cast tonight were:
Francis 'Baby' Houseman – Kira Malou
Johnny Castle – Michael O'Reilly
Penny Johnson – Simone Covele
Tito Suarez – Colin Charles
Dr. Jake Houseman – Lynden Edwards
Mr Schumacher – Mark Faith
Marjorie Houseman – Lori Haley Fox
Max Kellerman – Jack Mckenzie
Billy Kostecki – Alex Wheeler
Lisa Houseman – Lizzie Ottley
Elizabeth – Sian Gentle-Green
Robbie Gould – Tom Bowen
Vivian Pressman  – Amelia Armstrong
Michael O'Reilly takes on the Patrick Swayze famous role of Johnny Castle, he had the looks and the moves for the role it was just a shame at times we didn't get to see him due to his back being to the audience too much. His accent also needs a little improvement, as he didn't sound natural and at times pushed.  Kira, is a great when playing the Role of Baby. Its hard to be a good dancer, but to be good and play someone who can't dance – Kira had the role perfected to reflect all the emotions and talent that she had. Her relationship with Michael was greatly portrayed on stage.
Simone Covele has legs that go on forever which she showed the audience just how high they can go, her talent in dancing is unreal along with the full ensemble cast you could tell they were having a blast with every move! Elizabeth and Billy Kostecki played by Sian Gentle-Green and Alex Wheeler were the singers of the night accompanying the dancers, Alex stole the audiences hearts with his beautiful rendition of 'In the Still of the Night (I'll Remember). he then continued to wow with his final duet with Sian in (I Had) The Time Of My Life.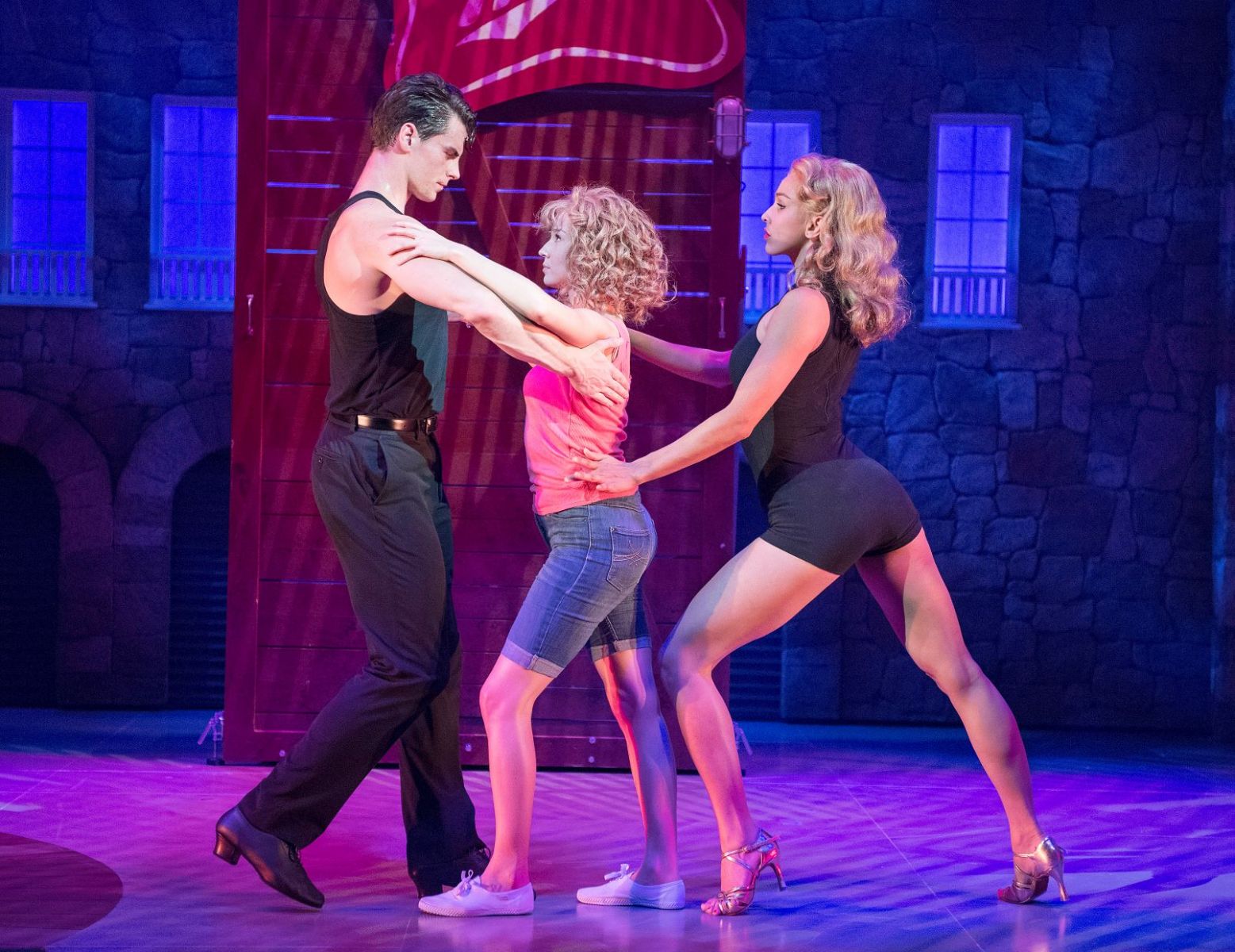 No matter how many times you watch the film you still love it just as much! The same can go for this show, you come away feeling just like you did the first time you watch it happy, uplifted and with a spring in your step! Dirty Dancing is a perfect girls night out, or sweet date night that all can enjoy!
Playing at the Churchill Theatre until Saturday 2nd March 2019, for all ticket information go here. It will then continue on its 2018/2019 UK tour, for all dates and venue go here.