This year has been highly positive with my theatre viewings, being the most shows I have seen in a year!! Totaling to a grand 47, with every show being special in their own little ways. It was hard to come up with my top ten, to some you may not agree but these were the personal highlights of the year!
10. Mythic, a New Musical  – Charing Cross Theatre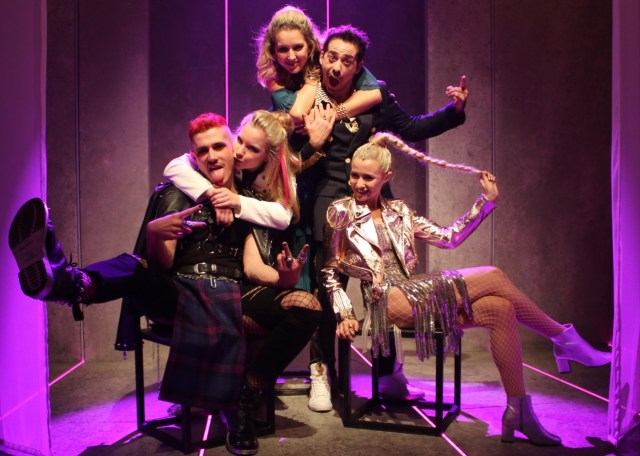 It was great to see a new musical make such an impact on me, but this one ticked all the right buttons for me to fall in love with it! The Music, the story and the cast made an excellent musical that I can only hope will return in the Future, I cannot wait to purchase the soundtrack when it is finally on sale in January!
Full Blog of Mythic –  'There is Beauty in the Darkness…'
9. Kinky Boots – Adelphi Theatre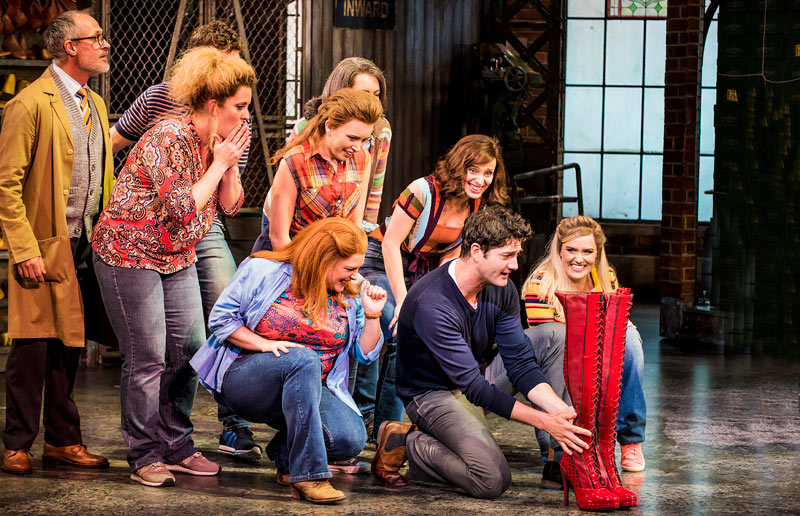 Having heard of its unexpected closure in the new year, it was a given that I had to catch this great, uplifting musical before it closed. I have loved Kinky Boots since I saw the film it is based on, but the musical is so much better! What really topped it off for me, having seen the original cast previously was this casting starring two of my favourite performers. Oliver Tompsett excelled as Charlie and Natalie McQueen knocked it out of the auditorium as Lauren.
Full Blog of Kinky Boots – 'Everybody Say YEAH YEAH!…'
8. Rock of Ages – Orchard Theatre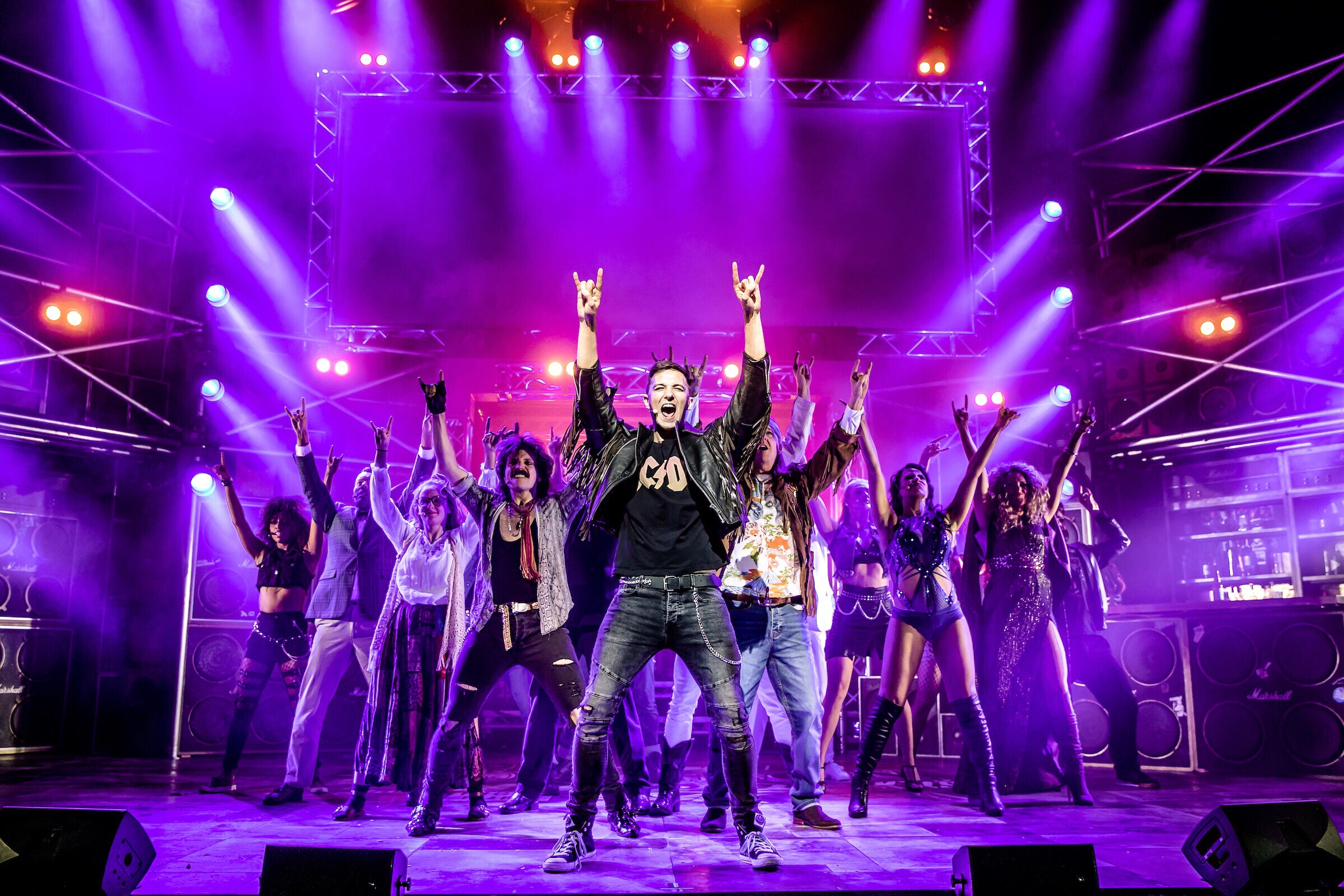 Having loved this musical when it was on the West End, I was excited to hear that a new touring production was set for the UK this year with director Nick Winston. I was skeptical about how this production would pan out, but it didn't disappoint one bit! Bringing a new take to the show, but still keeping the tongue in cheek humour of not taking itself to seriously! Plus the music ROCKS!
Full Blog of Rock of Ages – 'Come on Feel the Noise!'
7. Blood Brothers – Wimbledon Theatre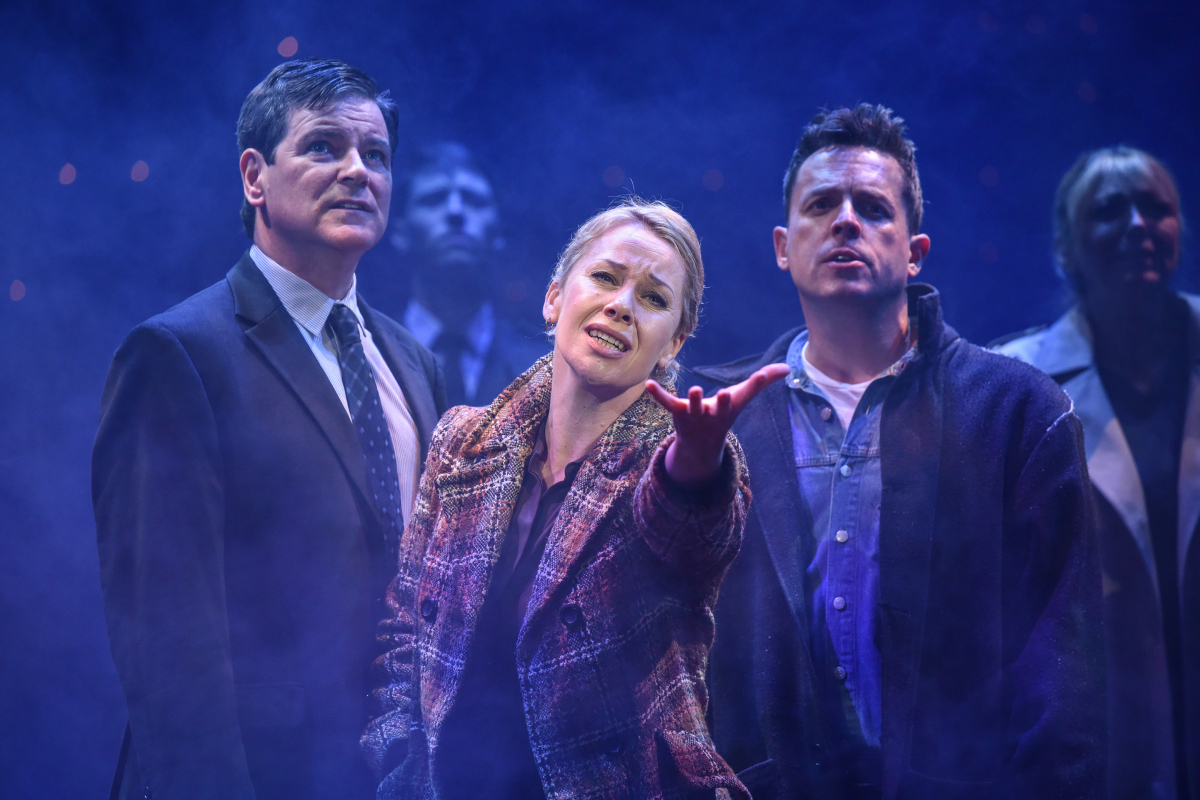 A classic that would never grow old in the musical theatre world, this one was special as I brought along someone who had loved the soundtrack but never seen the show. Her reaction when viewing made it for me, but the cast helped also. Seeing Linzi Hateley as Mrs Johnson was mesmerizing, she was just fantastic in the role.
Full Blog of Blood Brothers – 'Tell Me It's Not True…'
6. Full Monty – Churchill Theatre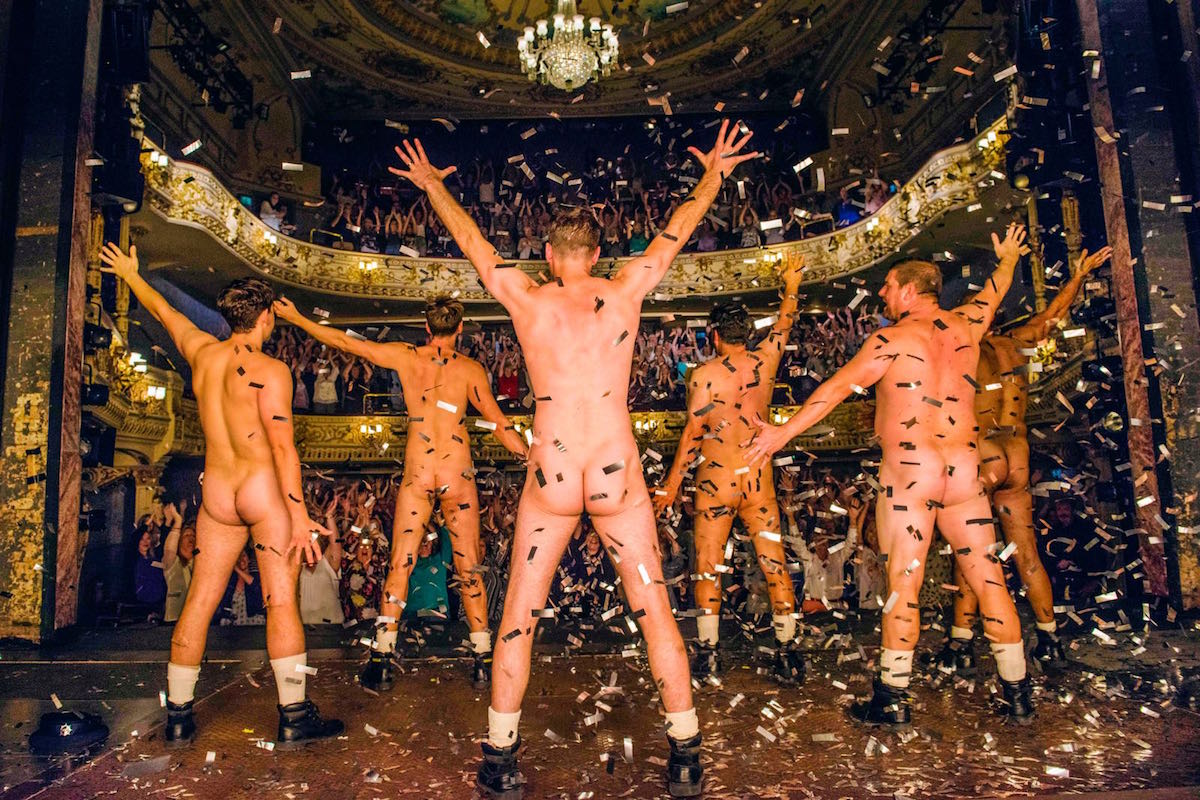 The only play to make it onto the list and for good reason – no not because of the cheeky strip show but for the classic british comedy brought to life of a much loved film. Having been my first time watching the full story, I fell in love instantly and highly recommend this play if it comes to the theatre near you!
Full Blog of The Full Monty – 'Looking for Some Hot Stuff, Baby This Evening!'
5. Little Shop of Horrors – Regents Open Air Theatre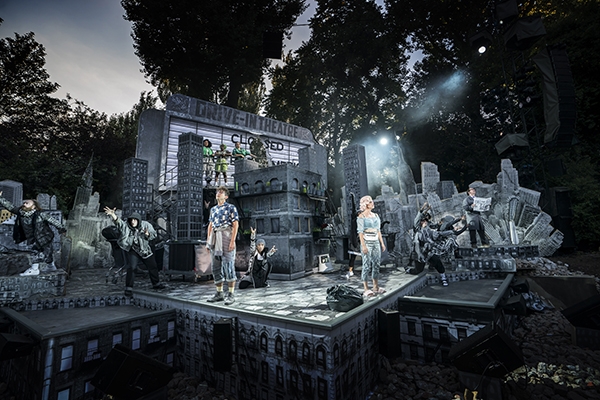 My first time at the Regents Park Open Air Theatre, having heard so many rave reviews for this musical it was a given i had to catch it. One cheeky matinee and i was blown away! It would have been nice to have tried to catch an evening viewing, but it didn't take too much away from the performance being in the natural light. Another plus point for me was the introduction of Vicky Vox an amazing Drag queen in the role of Audrey II, such a unique and perfect take to the character – it really worked!
Full Blog of Little Shop of Horrors – 'Down on Skid Row…'
4. Heathers the Musical – The Other Palace & Royal Haymarket Theatre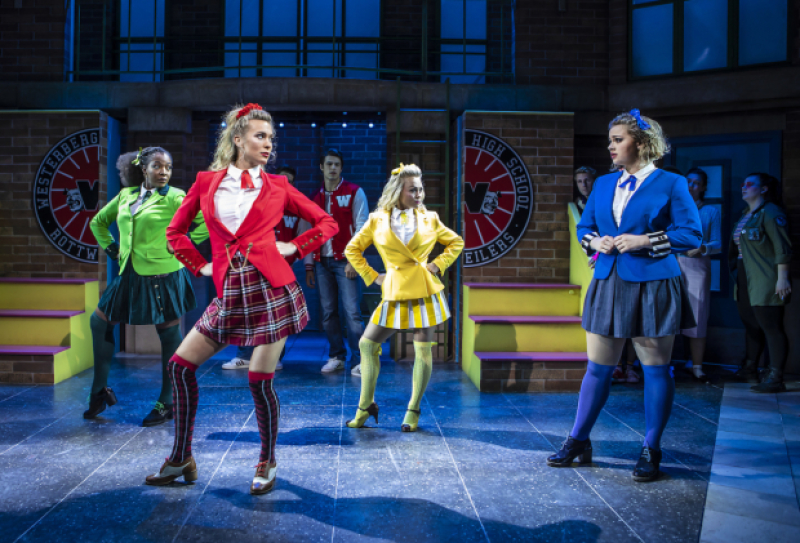 So good I had to see it twice, in two separate theatres. This cult classic film – which I had known the name but not the story, is brought to life which instantly stole the West End lovers hearts and became a high demanded show to see. Carrie Hope Fletcher created her own take on Veronika Sawyer that was perfect, along with the three Heathers. But the man who stood above the rest was Jamie Muscato, is there any role he can't play and not be amazing! I came away in love with the soundtrack and purchased it straight after, the songs are brilliant solos – we are still awaiting news of the London Cast recording.
Full Blogs of Heathers the Musical – 'I'm a Dead Girl Walking…' & 'Would You Fight for Me?'
3. Eugenius! – The Other Palace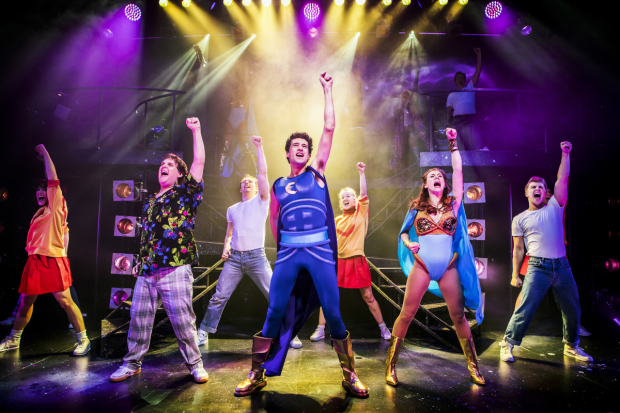 This musical came along when i needed it the most during a hard time. A great 80s rock musical with amazing music and loving story. I sadly missed it the second time around when it returned to the Other Palace at the end of the year, there was also hope it would rise on the West End which sadly disappeared. However, the musical isn't finished yet and i can see that we haven't seen the last of it!
Full Blog of Eugenius! – 'Go Eugenius, Go Eugene!'
2. Hamilton – Victoria Palace Theatre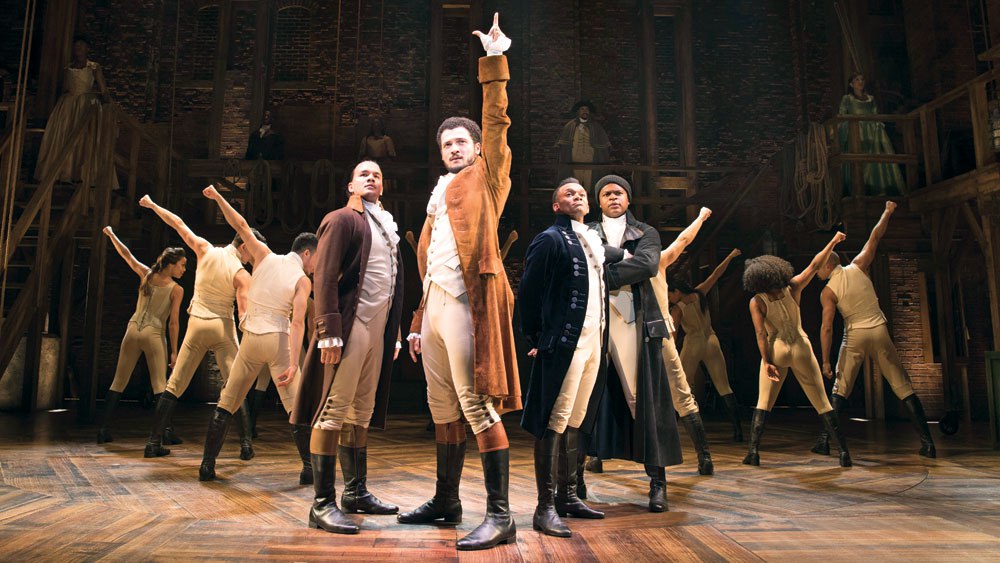 I can't not mention this stunning musical, the music, the choreography, the story…having seen the original cast, i'm now frantically entering the lottery each day to see if I can catch the 2nd castng especially with Jon Robyns as King George! But not only that is you fall in love with it every time you hear the songs and miss it when its gone!
Full Blog of Hamilton – 'I Wanna Be in the Room Where it Happens…'
1. The Grinning Man – Trafalgar Studio 1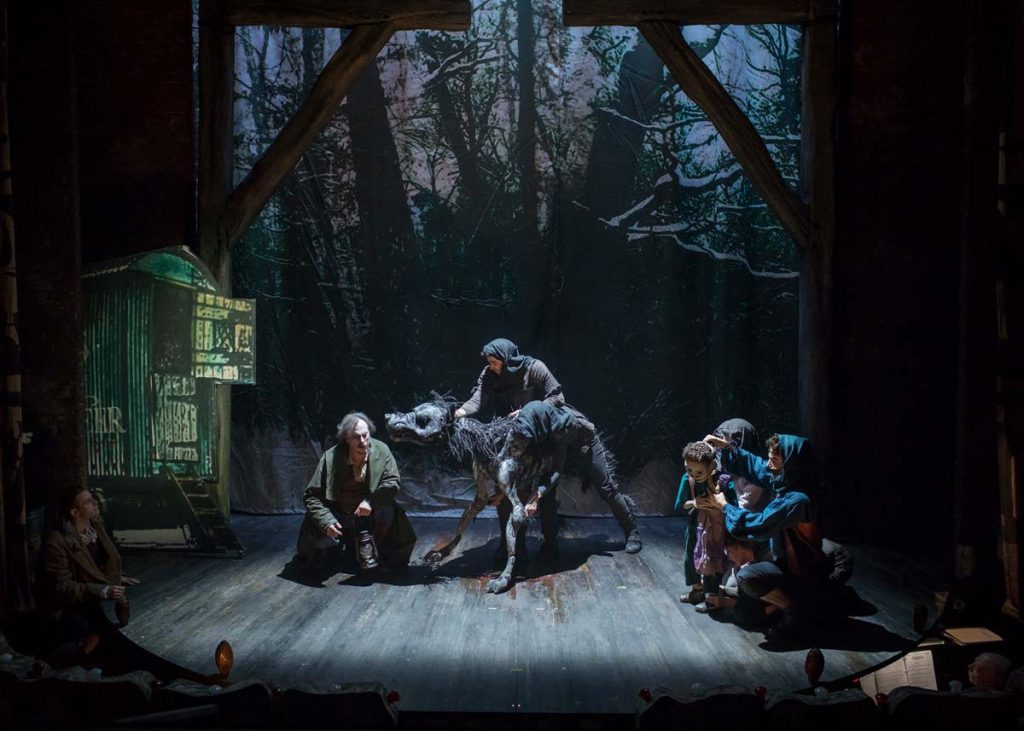 I still can't understand how the musical did not get recognition from the Oliviers, it is just beautiful and stole my heart! I loved the jaw dropping puppetry, the music, but Louis Maskell was just phenomenal from head to toe! After i saw it, i wanted to see it again and again and again, but sadly if left the West End. That being said there are rumours of it surfacing in some way or other and im keeping my fingers crossed it come true!
Full Blog of The Grinning Man – 'Whose is This Mask, I'm Wearing?'
Special mention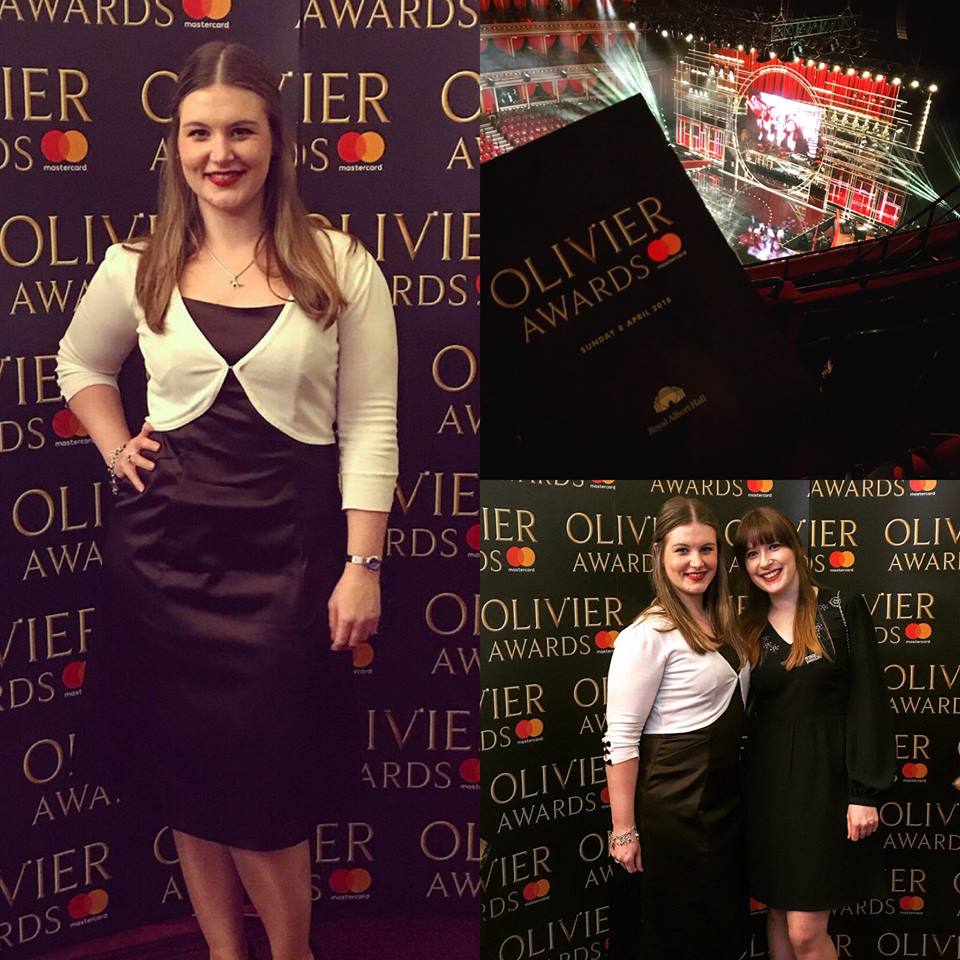 This year i was so lucky to have been invited to tag along with a good friend of mine and go to the almighty show for all theatre lovers, The Oliviers awards! It completely blew my mind watching the awards and seeing the amazing talent win their greatly deserved awards and also catch a glimpse of the amazing West End shows we see today! To also hear Jason Donovan sing 'Any Dream Will Do' brought me back to the day I fell in love with theatre. It will be an experience i will never forget, who knows if I will be able to make 2019!
So there you have it, my 2018 top ten! I cannot wait to see what 2019 brings, with some amazing musicals coming to the West End but also the local tours too! One thing i am very excited is my trip to New York City, i am sure i can fit in a few broadway shows in there!!