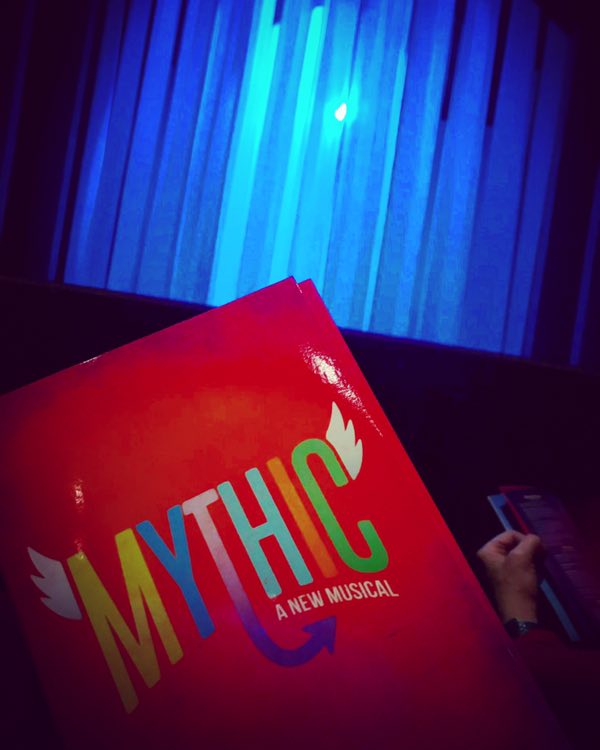 Once again I had a booking for a evening performance booked and with a day off on a Wednesday, I had to slip in a cheeky matinee in there! This viewing came from a recommendation from a fellow theatre friend, who had fallen in love with this musical – after going I could see why!
Mythic, is a brand new musical to start at the Charing Cross Theatre, I had never been to this theatre before but heard of many great shows that performed there. Taking my seat in Row B seat 6 I was looking forward to seeing something new, especially for Greek mythology. The story focuses on the tale of Persephone with a modern twist!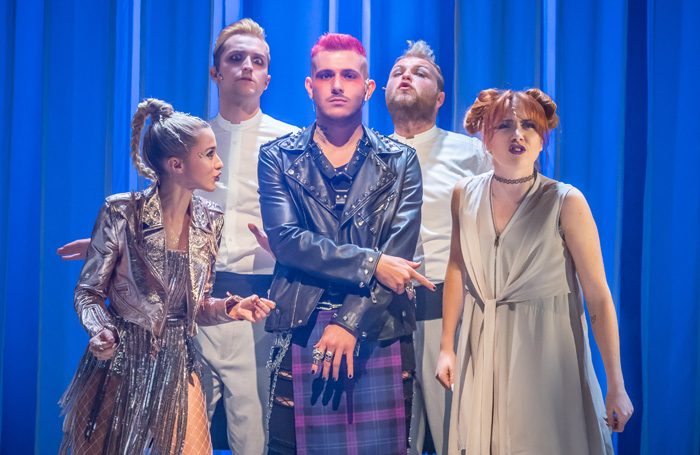 Now the story itself is a known tale, but the rock/pop musical numbers really bring this musical to life. I always say if I come away from a musical humming or singing the songs, then I know I enjoyed it, another thing I do is come out hoping for a soundtrack. The modern take on it comes in the form of the gods, with Aphrodite being the Kim Kardashian of Olympia along with her father Zeus and then you have Hades in the form of a goth rock 'god.' All of it worked and leaves you with a smile on your face throughout and Marcus Stevens and Sarah O'Gleby should be very happy with themselves. One thing that truly made this musical was the cast, that all joined together to create something beautiful!
Zeus – Tim Obrow
Demeter – Daniella Bowen
Hades – Michael Mather
Persephone – Georgie Westall
Aphrodite – Genevieve McCarthy
Ensemble – Ben Lancaster, Ben Welch, Courtney-Brogan Smalley, Eloise Davies, Jade Marvin, Jamie Ross, Leo Sene
I really loved the relationship that Georgie and Michael created for the unlikely of lovers, Persephone and Hades. Michael had some amazing vocals which complimented the sweet toned voice of Georgie, 'Beauty in the Darkness' was a particular highlight! Demeter played by Daniella Bowen, was not only beautiful to watch but she had the perfect character of a loving mother who will do anything to get her daughter back and along the way learn a few things about herself! In contrast to a loving mother was Zeus played by Tim Obrow, who had the attitude for the king of gods! Then there was his daughter Aphrodite played excellently by Genevieve McCarthy, who brought comedy and sass to the love Goddess, her song 'Ew!' stayed with me all day after hearing it, it was just that good!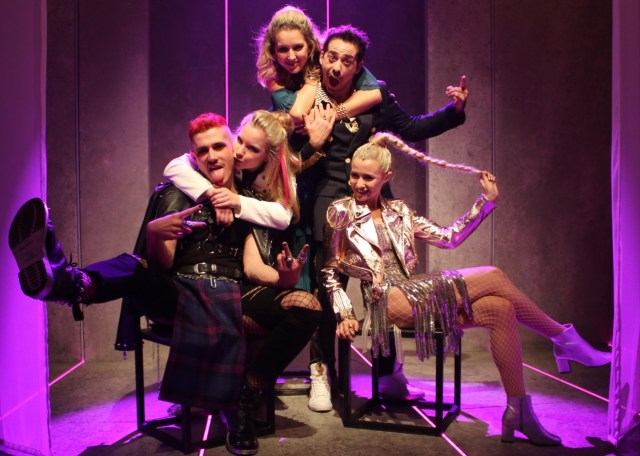 Along with the leading names, the ensemble were brilliant in the varied roles that they portrayed throughout earth, Olympia and the Underworld. Acting, Dancing, and Singing all performed highly and you could tell they were enjoying what they were doing!
Although Mythic has sadly left the West End, I hope that it may revive in the near future for the public that silly missed it the first time! it was a great recommendation and I came away with a smile on my face! Also learning that a soundtrack will be released in January is the icing on the cake!!