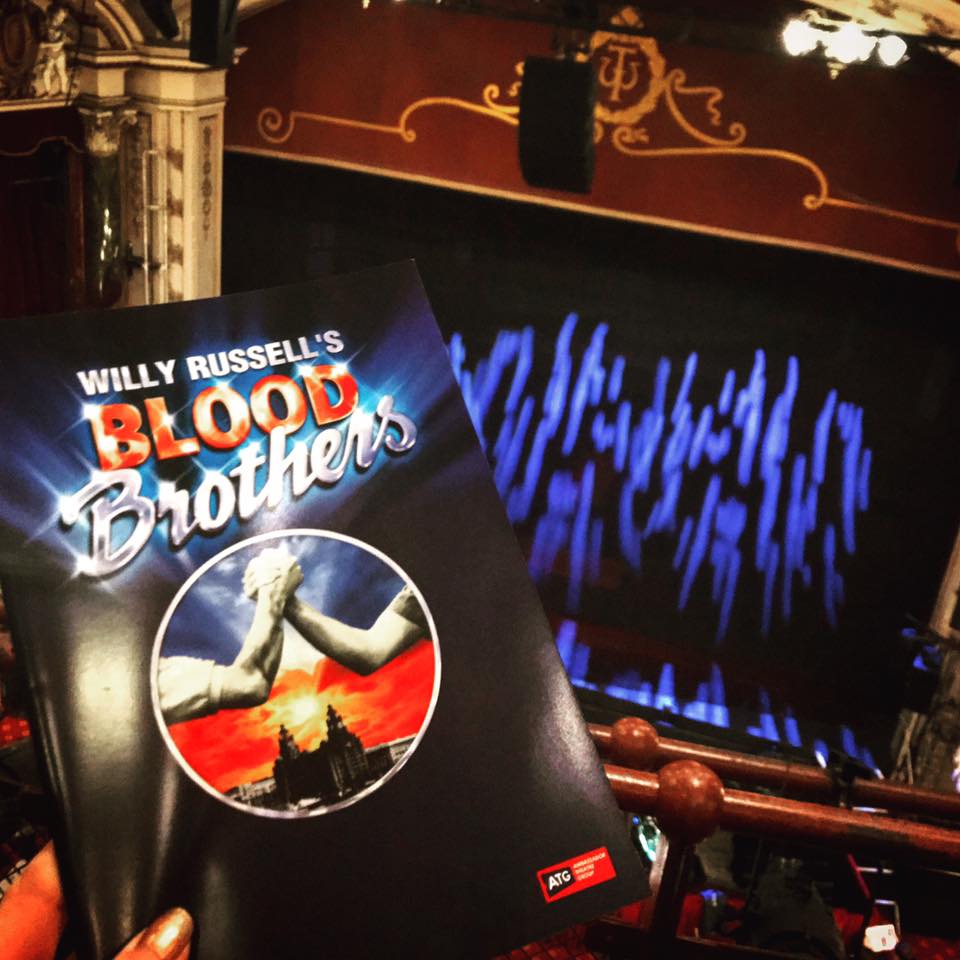 Having missed out on the chance to catch it at the Churchill theatre, due to already being at another press night. I was very happy that earlier in the year I had purchased tickets to see the current Blood Brothers UK tour at the New Wimbledon theatre. Having seen it and studied it in the past for my GCSEs, I was excited to be returning once again!
Willy Russell's Blood Brothers tells the story of Mickey Johnson and Edward Lyons, twins separated at birth when their mother Mrs Johnson makes a pact with Mrs Lyons – who she cleans her home for. We follow the boys make friends grow up in two separate worlds of the upper and lower class of Liverpool, unaware that they were once a pair. This powerful story is so compelling that its hard not to get emotional – especially in Act 2. Having seen it 2 times before, I still get drawn in by the story and still cry at the end. I have always had a soft spot for this musical, as when studying it you learn so much about the hidden messages in particular the superstitions and repetition of Marilyn Monroe. But mainly, you become attached to Mickey and Edward as you watch them go from 8 year old boys to adults that are very similar but live separate lives.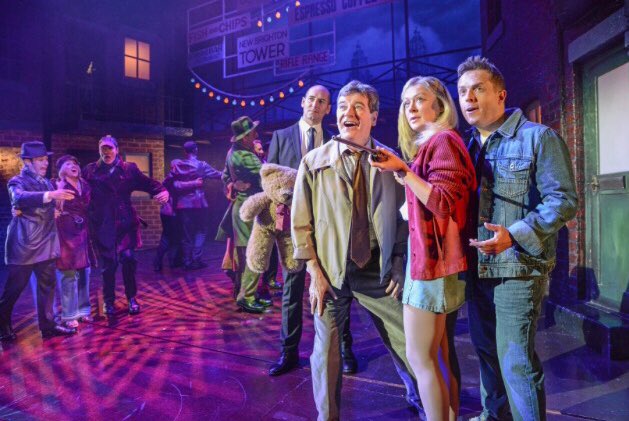 This power is mainly from the cast that tell the story, with a limited set the focus is always on them and it is a brilliant take for this musical especially as its a smaller cast also! The cast tonight were:
Mrs Johnson – Linzi Hateley
Narrator – Robbie Scotcher
Mickey – Sean Jones
Eddie – Mark Hutchinson
Mrs Lyons – Sarah Jane Buckley
Linda – Danielle Corlass
Sammy – Daniel Taylor
Mr Lyons – Tim Churchill
Policeman/Teacher – Graham Martin
Donna-Marie/Miss Jones – Amy-Jane Ollies
Perkins – Andy Owens
Neighbour – Josh Capper
Brenda – Alison Crawford
Bus Conductor – Graeme Kinniburgh
I was particularly excited about seeing was Linzi Hateley in the role of Mrs Johnson, having seen her many years ago when she was the narrator in Joseph to see her again was just as good as the first. Her portrayal of the role was just spot on, with every word and song displaying the emotions throughout. Her rendition of 'Tell Me Its Not True' took my breath away, bringing tears to my eyes, I really couldn't flaunt her. But it wasn't only Linzi getting me emotional, Danielle Corlass in the role of Linda also showed her amazing acting ability especially during her marriage with Mickey. She was wonderful to watch throughout and her chemistry with both Mickey and Eddie was clearly displayed.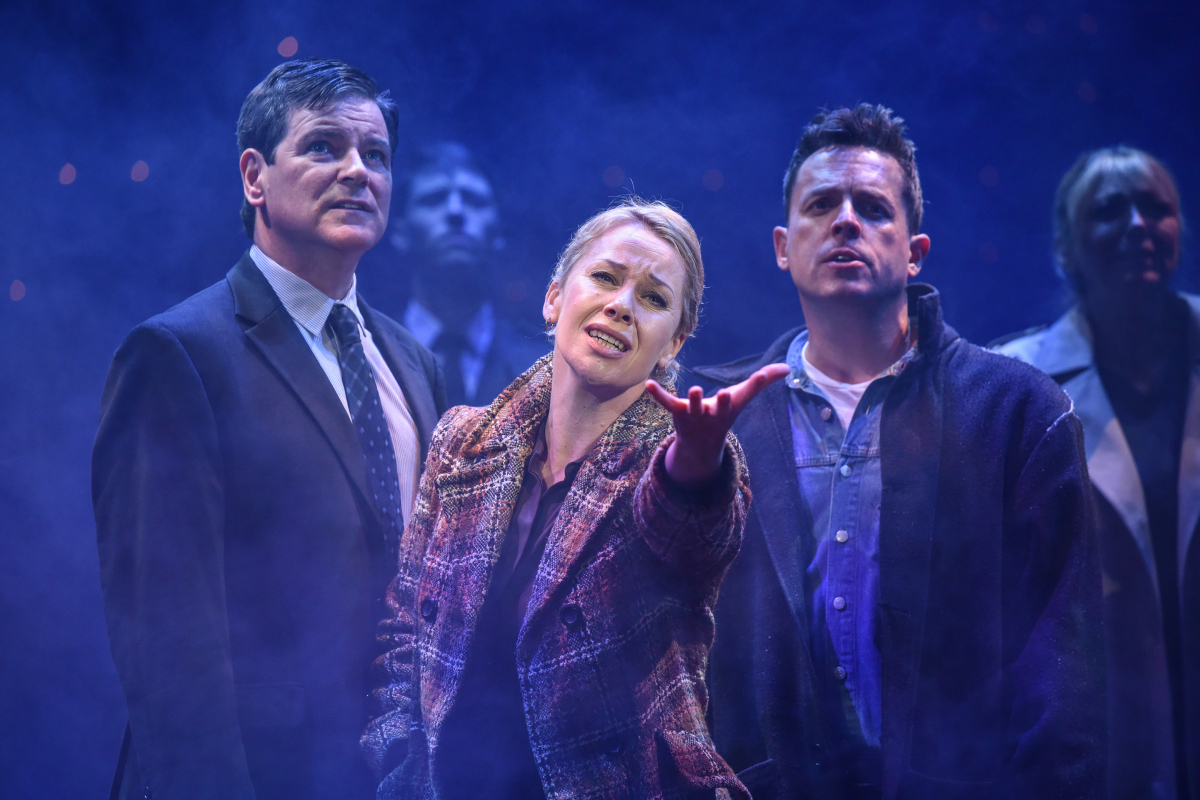 Sean Jones and Mark Hutchinson take the role of Mickey and Eddie in their stride. Having played the roles on the final weeks on West End, its understandable why they were both perfect! Sean won over the audiences heart with the sweet 8 year old, which stays as he grew up within the role. Mark has the innocence and wit for Eddie greatly, you warm to him completely. Along with the two leading men in the background was the Narrator, Robbie Scotcher I wanted a little more from him especially within his singing, that being said his presence within the musical was clear.
No matter how many times you see this production, you will always be blown away from the story itself. The music stays with you and it is such a classic that you can't miss it! currently touring the UK, I highly recommend going to see it for all date information go here.