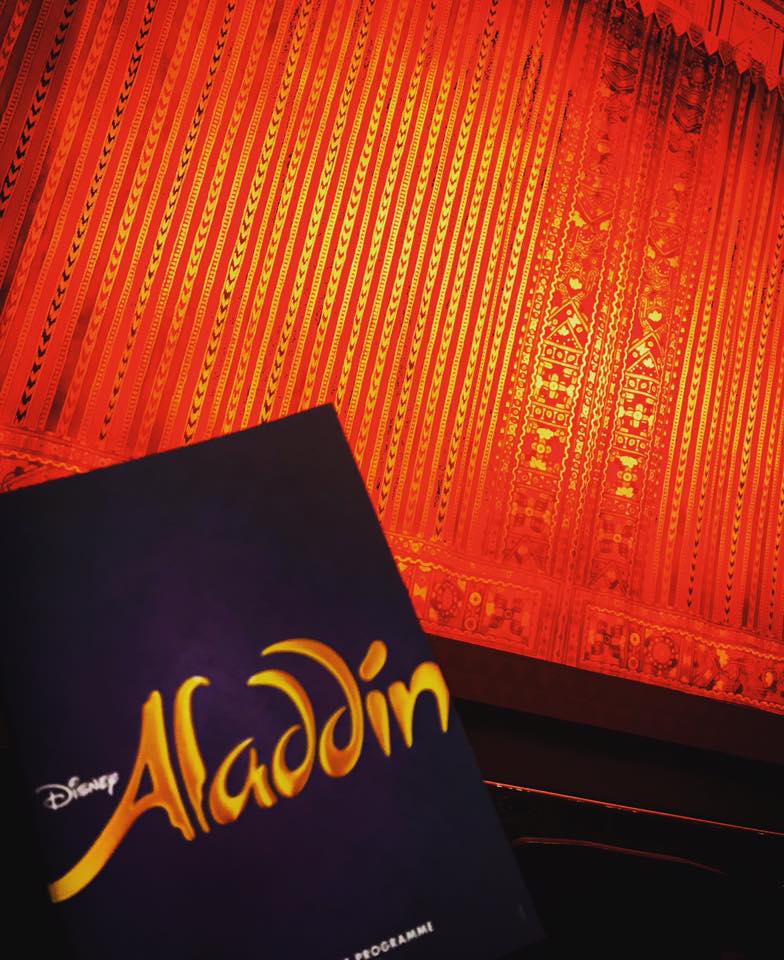 So it was my birthday week, every year Graham treats me to a theatre trip of my choice which he will join me to. Having seen a musical last year and two plays prior i thought I would make things even and choose another musical for this year. Having heard that it would be leaving the West End next summer, I chose Disney classic Aladdin! 
Having loved the Lion King, I was looking forward to what this production could bring. Surprisingly, it fell a bit flat lacking in areas that could have been better. Throughout most of it, it felt like a glamorous Pantomime, with an amazing dazzling set! Even at times I felt it didn't take itself seriously. But, maybe that's what they wanted a chilled out, non-complex musical that would be a great way to introduce children to the West End Theatre – as I highly recommend it being so. I loved the film version, to which I still do more than the stage version and that is rare for me to say.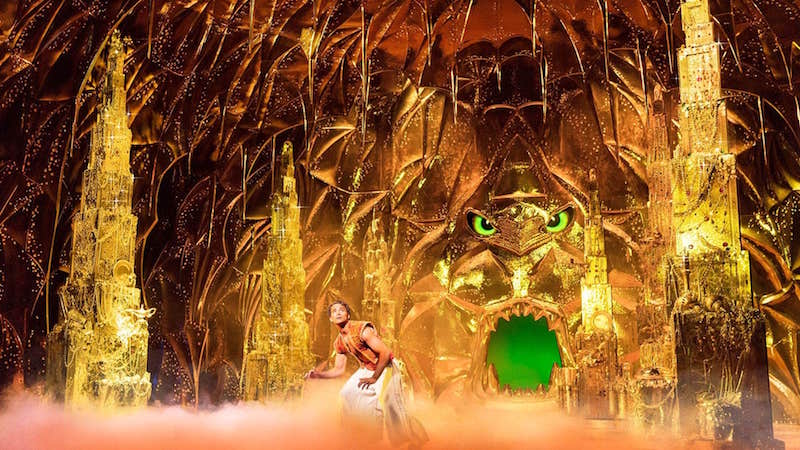 That's not to say I didn't enjoy what I was viewing there were some good points within there, however I don't understand why they decided to make Iago a person, he would have been a puppet easy and Jafar a bit of a laugh when he is one of the best villain in Disney. As said before however, the set for this show and costumes were amazing and visually stunning, especially the cave of wonders!
The cast tonight were in full swing for their second performance of the week:
Aladdin – Matthew Croke
Genie – Leon Craig (2nd Cover)
Jasmine – Jade Ewen
Jafar – Fred Johanson
Iago – Jermaine Woods
Sultan – Irvine Iqbal
Babkak – Oliver Lidrt (Understudy)
Kassim – Daniel De Bourg
Omar – Julian Capolei
Mathew Croke as Aladdin was charming in the role, sweet and innocent he defiantly won over the audience. Although at times he was a little overly acting, it suited the character and his singing was excellent especially during the renditions of 'Proud of Your Boy'. Jade Ewen as the royal princess Jasmine sadly did not meet expectations, her singing was just not at its full potential and I found it very hard to warm with her.  It was hard to understand what she was singing during most of her songs as her diction was lost throughout.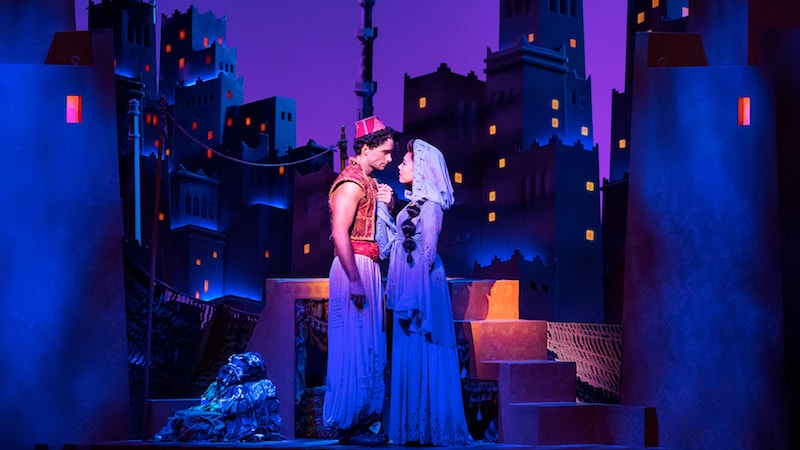 Leon Craig takes on the iconic role as the lovable Genie, when he took to the stage it was at this point the musical came to life. He had excellent comic moments, that at times were very diva but worked well for the character. You instantly loved him from the moment he appeared, loving his small improvisations throughout. Being a 2nd cover is hard, but Leon proved that he was more than capable of being the leading man and the power of understudies!
If you are a disney fan as much as me, then I would recommend seeing Aladdin to your viewings before it leaves the West End next year – potentially opening itself up to a tour who knows? I am glad that I managed to catch it, it would be the perfect one for a London family day out!
Aladdin plays at the Prince Edward Theatre until August 2019, for ticket information go here. If you are looking for cheaper tickets also TodayTix now release Rush Tickets every day at £25 for the days performance, highly recommend!