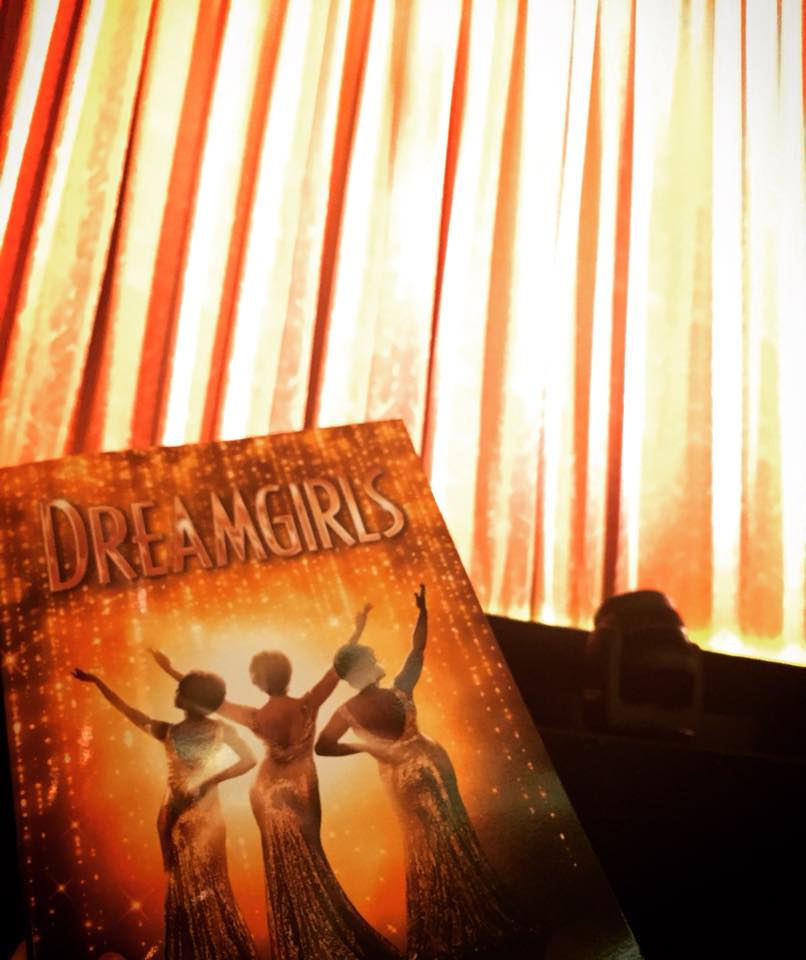 I took a trip to London to meet a friend to see what we would be able to see. We tried all the TodayTix lotteries we could, luckily for the matinee our luck was in and we managed to bag tickets for Front Row of Dreamgirls. Seeing it for a second time just over a year from when I saw it last, I was excited to be seeing it up close this time!
After a lovely lunch, we took to the Savoy Theatre. Having been here many times before, I would be closest to the stage than from where else I have sat. Row bb seat 14, a little to the left of the stage. Being up close there are times that you need to crank the neck, but you can't deny being able to see the full stage and faces throughout. Even at times being part of the show! It was the closest I had been within that theatre.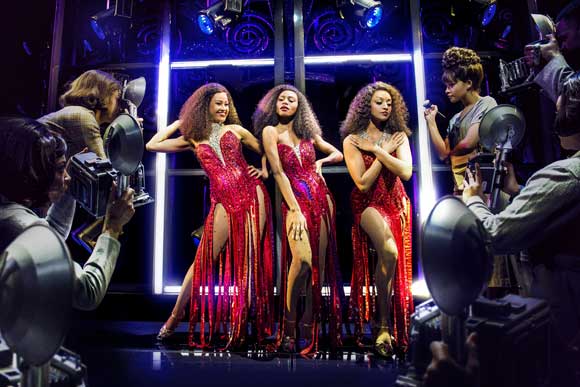 Dreamgirls was a Broadway musical that opened in 1981, with music by Henry Kriger, and Lyrics and book by Tom Eyen. It is based on the show business aspiration and successes of R&B acts such as James Brown, Jackie Wilson, The Supremes, and The Shirelles. This musical however follows the story of a young female trio from Chicago Illinois called ˜The Dreams' who go on to become music superstars. Now in its second year on the West End, it is showing no notion of budging, it is an amazing story that you can learn from and love, with strong emotional moments but with snippets of brilliant comedy. One thing this show has is glamour, displayed mainly in the costumes 'The Dreams' designed by Gregg Barnes he went into great detail to display his work wonderfully making the audience wow at every dress the girls worn.
Today's cast were on top form for the first performance of the day:
Effie White – Karen Mav
Deena Jones – Brennyn Lark
Lorrell Robinson – Asmeret Ghebremichael
Curtis Taylor Jr. – Ryan Reid (Understudy)
Jimmy Early – Tosh Wanogho-Maud
C.C White – Durone Stokes
Marty – Delroy Brown
Michelle Morris – Kimmy Edwards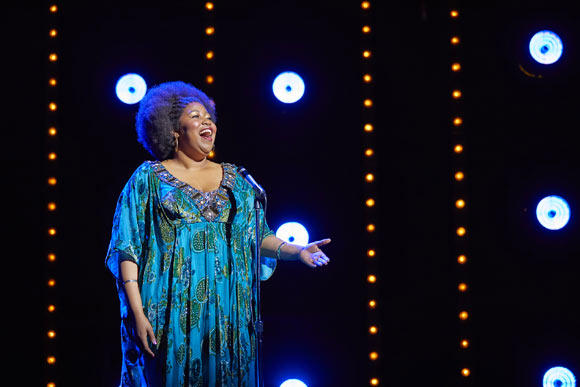 Karen Mav took on the role of Effie White, having taken on the role with three other ladies and seen Amber Riley in the role a year before I was intrigued to see her take on the iconic singing role. Karen had the heart and sole of Effie, watching her struggle to hit fame and come to terms with how others see her but also stand up for what she believes in and come out winning. To play the role of Effie you need to have a good set of pipes on you, Karen has this throughout however at times it seemed she was struggling with the amount of breath she took to hit some high notes. Brennyn Lark took on Deena, played by Beyoncé in the film version Brennyn makes the role her own. Her voice is strong that compliments Karen's well during their duet 'Listen' but also stood out in the trio during the many numbers, showing her full potential in the role. Asmeret remains in the role of Lorrell having started in the original cast, she has such a great personality on stage that has the audience rooting for her with her relationship with Jimmy. She brought the attitude and laughs to the audience.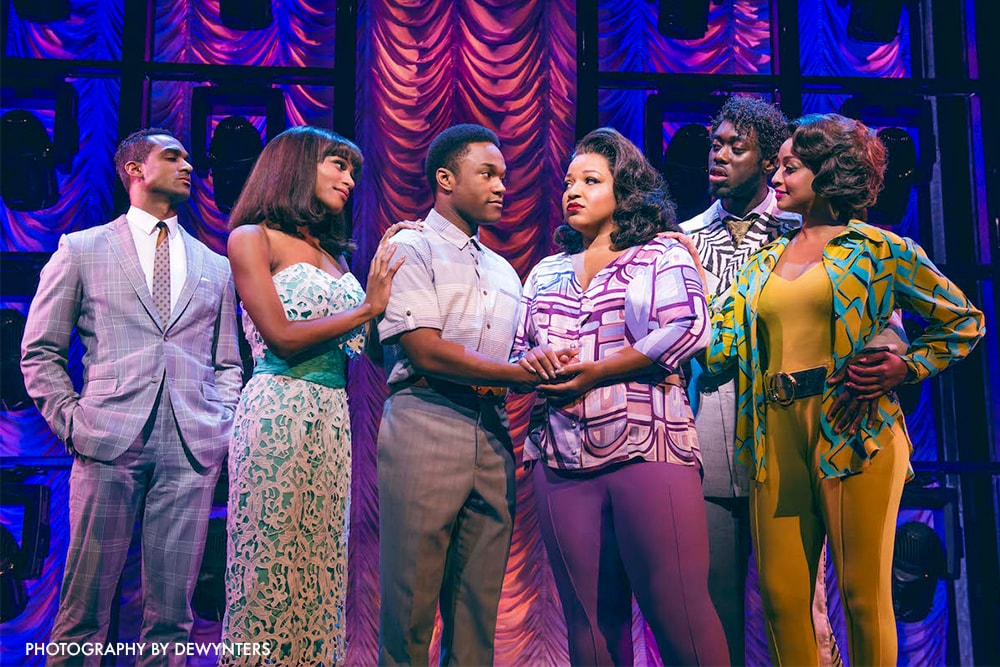 Ryan Reid was today's Curtis, his voice to me wasn't as strong as the others, but his acting is what stood out to me. Tosh Wangho-Maud, had the drama, voice, dance skills for Jimmy Early, he was so enjoyable to watch and keep up the energy throughout! Durone takes on the role of C.C having understudied the role during the London Original Cast, he had such a sweet personality that had the audience loving him, with great dance skills and a voice to suit. I look forward to seeing him in future productions.
Having seen the show a second time, it was just as enjoyable and stunning as the first time. I was also delighted that I caught the recent cast, to see the different takes on the many loved characters. One thing however is this show has the glam, glitter, and voices that have you falling in love with the music and story. Dreamgirls continues to play at the Savoy Theatre, for ticket information go here. If you are looking for a change at the TodayTix Lottery al information go here.