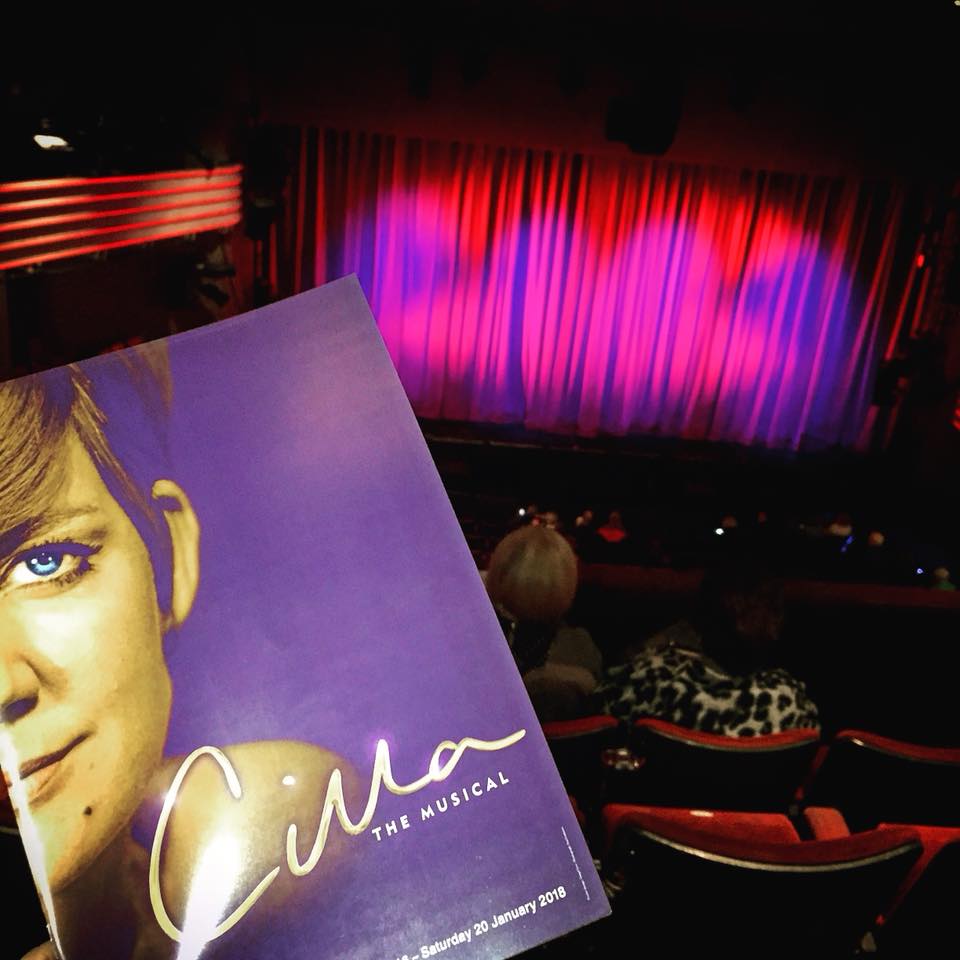 It was back the Orchard for my first Press Night of 2018 at my other local Theatre, this one I was very excited to finally be seeing having seen raving reviews from others who have been lucky to catch it during its current tour. It was also a production that is close to my heart, as my grandfather had a soft spot for the singer to which this production is based on. I know he was with me that night, loving it as much as me!
I took my seat in the upper circle, Row D seats 35, 36. No issue with our view even with being a little to side, however on thing I found was when there was some lighting affects in place during some song numbers being directly opposite did make it at times a little blinding.  it did not take from the show at all, that being said.
Cilla the Musical is the brand new heart-warming musical adaptation of the ITV television series by Bafta award winner, Jeff Pope and starred West End and TV star Sheridan Smith. It tells the story of the legendary singer and TV star Cilla Black and her rise to fame, how the teenage girl from Liverpool whose dreams of her name in lights were realised after her introduction to young John Lennon and music mogul Brian Epstein changed her life forever. This simple meeting then led to Cilla becoming one of the best loved entertainers of all time.
One thing about this show is that it concentrates more on the music than what the TV programme did. The score itself is the ultimate soundtrack to the 60s and of course including Cilla's greatest hits 'Anyone Who Had a Heart', 'Alfie' and some classics by the Beatles, 'Something Tells Me', 'Twist and Shout' and many more. What's not to love?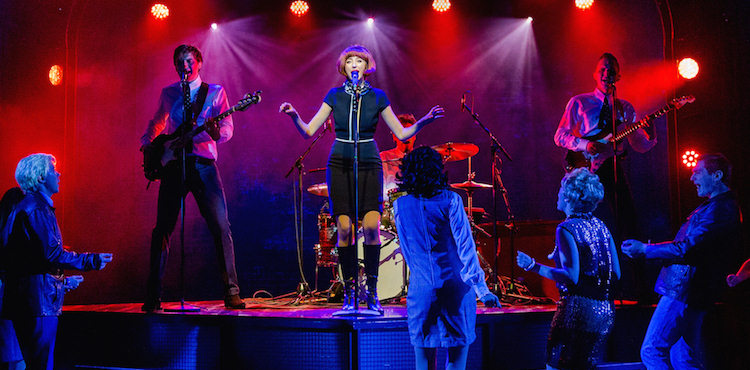 I was a big fan of the ITV television show when it aired, starring Sheridan Smith in the role of Cilla, I was intrigued to know how this story could adapt to live production. Although at times I felt that some of the scenes dragged mainly in act 2, there is no denying it was a stunning show that displays Cilla's life in a beautiful yet powerful way. You truly learn a lot about the young Liverpool lass that many may not have known when she was famous. The music was greatly displayed, performed brilliantly that for once I loved seeing the actors play the instruments making you feel you were at a exclusive concert with 'The Beatles.' Although the focus is on Cilla's music, you can't help but also thoroughly enjoy the love story told throughout the scenes with her and Bobby. A love that we know stayed strong until he passed in 1999, it as a pure delight to watch. I congratulate Bill Kenwright for his excellent direction on a stunning performance.
The cast tonight were:
Cilla- Kara Lily Hayworth
Bobby – Carl Au
Brian Epstein – Andrew Lancel
Big Cilla – Pauline Fleming
John White – Neil MacDonald
Johnny Hutchinson – Tom Dunlea
Pat – Bille Hardy
Rose Willis – Amy Bridges
Pauline – Gemma Brodrick-Bower
Ringo Starr – Bill Caple
Paul McCartney/Denny Doherty – Joshua Gannon
Kenny Willis – Tom Christian
John Lennon – Michael Hawkins
George Harrison – Alex Harford
Various Roles – Alan Howell, Jay Osbourne, Will Kinnon, Jenny Murphy, Tom Sowinski, Christopher Weeks.
One thing for sure is Kara Lily Hayworth channels her inner Cilla, she soared in the title role and did it respectfully just as Cilla would have wanted. Like Cilla it was clear the audience loved her just as much, each time she sung sent shivers down my spine, if you closed your eyes you would find it hard to depict if she was the real Cilla or not. Her partner Bobby, played by Carl Au I took a liking to instantly, transfixed on his performance and ups and downs of the relationship he had. Although at times it was hard, you could see the dedication that he had for Cilla.  Similar to Cilla, the audience instantly fell in love with him. He also had a lovely tone to his voice, which was greatly displayed in the duet 'You've Lost That Loving Feeling' with Kara, it was a pure delight to watch them both.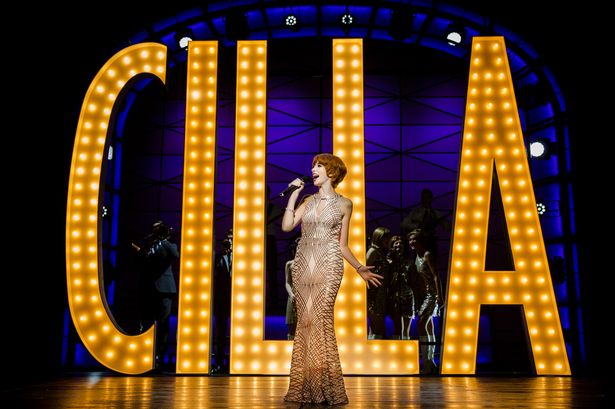 Andrew Lancel took on the role of manager Brian Epstein, a business man yes but behind a broken unsure guy. Andrew clearly displays the predicaments that Brian would have faced during this time, you really felt for him. It was also interesting to hear him sing, performed well during "you've Got to Hide Your Love Away.'  Its very hard to portray such iconic roles, but this wasn't the case of Bill, Josha, Tom, and Alex who performed as members of the Beatles, Michael in particular as John Lennon took the role on true, sounding and taking the persona of such an iconic man.
The whole cast were great to watch throughout, helping send back the audience to the swinging 60s especially during the finale 'Through the Years' which then led to a greatly deserved standing ovation in the bows. Not only do you have a great night of entertainment, but you learn so much about a much loved singer and tv star who I used to love on Blind date myself in my youth. I can see why my grandfather loved her so much. I highly recommend you catch it before it finishes it tour, if not I can only hope that it may get its change on a West End stage for a chance to see it again.
Cilla the Musical plays at the Orchard Theatre, Dartford until Saturday 20th January, for all ticket information go here. It will then continue on its UK tour, for all venues go here. You wont be disappointed.