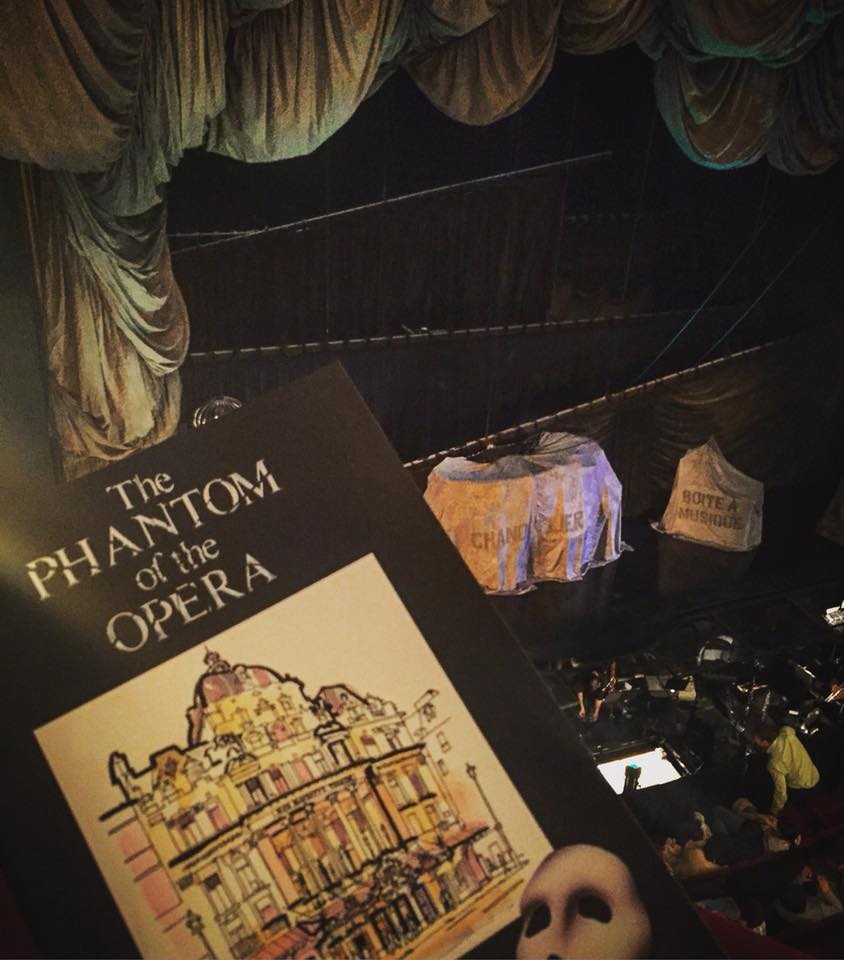 It was my birthday, as many of you may know this means I get another theatre trip! However, this time its with Graham, each year I get to choose a show of my choice for a birthday treat from Graham. The past two years we have seen plays, this year it didn't take me too long to choose what I wanted to see, seeing as it has been on the West End for so long! Musical The Phantom of the Opera.
Graham, as usual left it to me to choose our seats. With quite a popular show and only a certain amount of days to choose from it wasn't long before I was searching seat reviews on none other than SeatPlan! I wanted to make sure I was happy with my view, but at a reasonable price so I looked towards the £35 range, lucky I could see that two seats were available Row A seats 30 and 31 in the upper circle. Displayed as restrictive view, when reading the reviews there wasn't anything too negative to not say no to purchasing – just a slight at times leaning forward. I also realised with these seats that the cheaper option was to purchase through SeatPlan, so within minutes tickets were booked! We arrived at the theatre in good time to get a quick drink and settle into our seats, leg room wasn't great being we were in the front but we made do. From the photo you can see the view of the stage is visible, but if you leaned back in your seat the left hand corner would be obstructed, one thing I did find is a lot goes on in that corner, so I did have to lean forward a few times to see what was happening. But I couldn't complain, I was finally seeing phantom with the rest of the show not being an issue with faces visible also!
The Phantom of the Opera is currently going into this 31st year in the West End, opening in 1986. Why it took me 28 years to see it, I do not know but this year I have been focusing on productions that I haven't seen and have yet to be disappointed! It is a musical produced my Cameron Mackintosh and created by Andrew Lloyd Webber who wrote the music, book along with Richard Stilgoe, who also wrote the lyrics with Charles Hart. Based on the French novel Le Fantome de l'Opera by Gaston Lerox, its central plot circulates around a beautiful Soprano, Christine Daae, who becomes the obsession of a mysterious, masked musical genius (The Phantom) who lives in the
subterranean labyrinth beneath the Opera Garnier.
I have been very lucky in the fact that I have gone my whole 28 years not knowing the full details of Phantom. With only knowing a few of the classic songs 'The Phantom of the Opera' and 'Music of the Night' – the ones that mainly are performed to help promote the show, as well as myself seeing it live at West End Live! It was great to go into this show and see if fresh and new, once again I can't believe I waited so long. The show is so visibly stunning, with amazing moments that leave me moved, gasping, and awaiting to see what will happen next. Graham also enjoyed the production without knowing what he was going into, except for the two songs which I played to him on my new Vinyl of the original soundtrack (That I got for 2 pounds!). When we left the theatre we were both left pondering, at times we felt that some of the songs were lost but this was due to operatic style and many of which were a quartet however you still received the gist of the story, so didn't ruin it. One thing we both debated on was whether the Phantom of the Opera was real, or a ghost. I for one feel as though he was a ghost – being a high believer in the afterlife. But the things he was able to achieve within the show could be that of super natural, to which was brilliant portrayed by amazing moments of special effects with such simplistic sets it worked very well.
Tonight's cast had recently started their run in their roles (Currently there is no recent production photos online):
Phantom – Ben Lewis
Christine – Kelly Mathieson
Raoul – Jeremy Taylor
Carlotta Giudicelli – Lara Martins
Monsieur Firmin – Sion Taylor
Monsieur Andre – Mark Oxtoby
Madame Giry – Jacinta Mucahy
Meg Giry – Georgia Ware
Ubaldo Piangi – Paul Ettore Tabone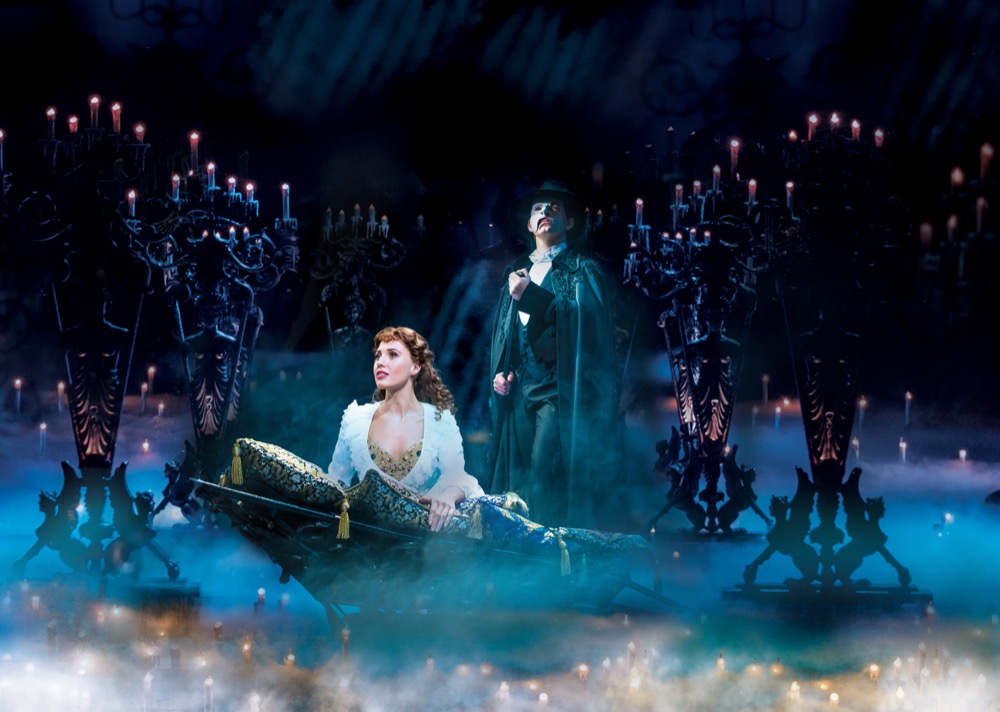 Ben Lewis takes on the role of Phantom, having performed the role in Australia he was in the west end taking over from Ben Foster. His voice is warming to the ears, especially in the song 'Music of the Night'. His passion displayed throughout in his love for Christine, that had the audience sympathise with him that all he wanted was to be loved back. His Christine was Kelly Mathieson who makes her West End debut with her dream role, you wouldn't have thought it being so natural on stage with a voice like an angel, steps never out of time, and her acting was greatly portrayed! Her chemistry with both the Phantom and Raoul were different between the two, it was clear that Raoul was the one for her. Jeremy Taylor took on the part, having seen his name pop up many times with most recently playing the role of Fiyero in Wicked, I also saw him in the ensemble of We Will Rock You, his Raoul was breath-taking and I thoroughly enjoyed finally watching him in a principle role, his love for Christine was no lie and I loved watching it grow to see that he would die to protect her. He is defiantly one I will look out for with any future roles!
The rest of the ensemble supported the musical well, who I loved watching throughout. The best thing about The Phantom of the Opera is it is full of talent, whether it be dancing, singing, or acting it is a triple threat!
I am so happy that I chose The Phantom of the Opera for my annual birthday trip, I was not disappointed and once again it has proven that I shouldn't wait so long to see something, even if I am thinking its not for me! I wouldn't say no to seeing the production again should I be given the chance, as the Phantom has stolen my heart along with many others.
 The Phantom of the Opera continues its run at Her Majesty's Theatre, for ticket information go here.