Hi,
Welcome to Rose Review, and thank you for taking the time to visit my very own site. This site is dedicated to all things theatre and is written and created by Katie Rose.
A Bit About Me.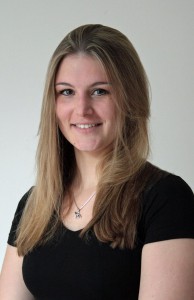 My name is Katie Rose, I live in Kent with my Boyfriend having moved together from Hampshire. During the week I have a 9-5 job working for the Air Ambulance KSS, but in my free time I tend to spend my time socializing with my other half, friends, and family and horse riding. But also a lot of my spare time goes a lot into theatre.
I have a huge interest in theatre, especially musical theatre and this has been for as long as I can remember. My first ever show was Joseph and his Amazing Technicolor Dream at the London Palladium, and little did my mum and dad know what they were getting me into. I have now seen quite a few shows and I don't plan on stopping anytime soon, and I'm lucky enough to be only an hour away from the West End, and my favourite city in the whole world.
But along with viewing, I also love performing myself having been part of many amateur dramatic groups. Alton's Operatic and Dramatic Society (AODS) where I performed in many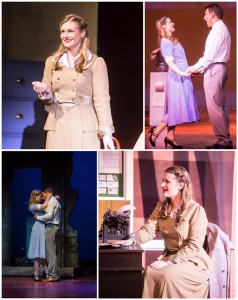 plays, such as Beauty in 'The Love of Four Colonials', and her personal favourite Patricia in 'Flare Path.' Basingstoke Amateur Theatrical Society (BATS) where I understudied the part of Mary Magdalene in 'Jesus Christ Superstar,' and performed numerous parts from a Munchkin in 'The Wizard of Oz' to a Nun in 'Sister Act.' More recently I joined West Wickham Operatic Society (WWOS) where I was given the privilege to perform as Betty in 'Sunset Boulevard'.
This website is to provide others with all information on all the shows that I get the chance to see, and provide my insight on performing arts and the theatres around the UK, but also on those whom perform in them who I have luckily been privileged to meet. I am also a blogger for two of my local theatres in Kent, Churchill theatre, Bromley, Orchard Theatre, Dartford and The Marlowe, Canterbury. Here I get to attend the current touring productions of musicals and plays. If you want to see what I have coming up in my viewings then click Dates for the Diary. where you can fast track to past viewings also.
Should you be interested in me coming along to review your show then please contact me either by commenting on my site, or following me on twitter @KTRoseReview or Instagram @katie_e_rose.
I hope you enjoy my site and feel free to contact me with any suggestions/comments on the site.
My 2017 photo of my theatre programmes.