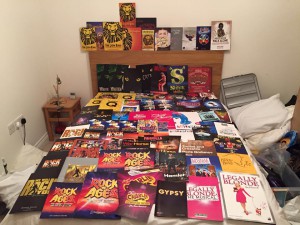 I would be lying if I didn't say I was disappointed the 2016 was coming to an end, but in personal life it has been a tricky one, what with being made redundant from my job in July, then joining a company that treated me badly, but now I can safely say I have been employed by a Live In Care Company, with a lovely team, and fingers crossed it keeps going well.
Also sadly I haven't been as successful as one hoped with my performing too, missing out on roles I would have loved to play, but yet with everything going on with my job I was delighted to have the time away and look after myself than rehearse and rehearse, I know there are future auditions ahead and parts for me out there, but going to take the time to also train and get better, I know I need to work on my dance skills that's for sure!
But with negatives come positives, and with having a little bit of time on my hands I was happy and thrilled to have had the chance to see quite a few shows this year, and also I'm very delighted to say that I've had a fair few invites to go and review shows through my website, and they have been very interesting to watch, and to also experience. Also I was invited to be an ambassador of the Musical Appreciation Society on Facebook and write all what I like about my favourite hobby and interest Theatre!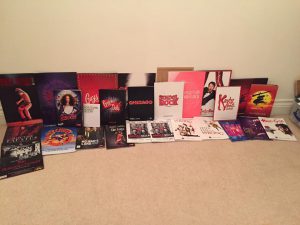 So what have been my Highlights in my theatre viewings this year?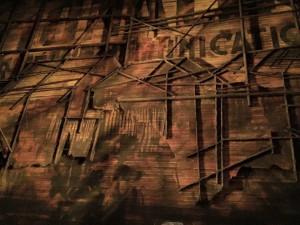 January, I was very happy to be in the audience and see the final shows of Miss Saigon, such a moving piece of theatre and delighted that it was brought out on Blu-Ray so I am able to live it over and over again. January also brought new theatres, and places having road tripped up to Leeds to see Chitty Chitty Bang Bang with Jon Robyns not a wasted journey for sure!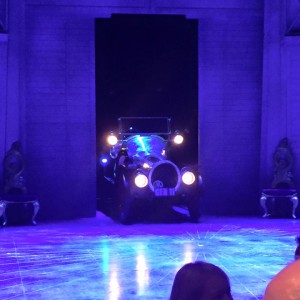 April brought another road trip this time a little less north in Leicester to see Jon Robyns again as Emmett in Legally Blonde one of my favourite musicals and I always believed Jon would be perfect for the role, I was not disappointed! Also a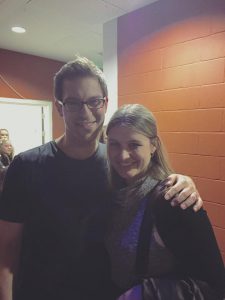 silly drunken night my partner gave me the opening to invest in a different play, little did I know it was press night I had booked, and when we went to see Doctor Faustus Starring  Kit Harrigton to experience what a opening night in theatre was like, full of A-List stars both on screen and West End, it will not be my last!
June, I got to share the theatre land with my mum and sister, and saw the iconic musical Funny Girl, although this was during the time of Sheridan Smith not performing Natasha pulled it out the bag and loved watching her as well as viewing with the two I would always watch the film with, a trip down memory lane you could say!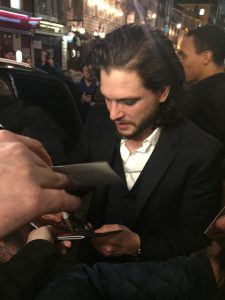 In August I was very excited to know that I had won the Lottery on TodayTix mobile App meaning I had front row seats for Kinky Boots a show I really wanted to see, and luckily just before the cast change from the original, all of the cast were in, and it put me in better mood during such a rubbish time (loosing job). At the end of the Month I had an early birthday present where my best friend was taking me to see No Man's Land, starring Patrick Stewart, and Ian McKellen, it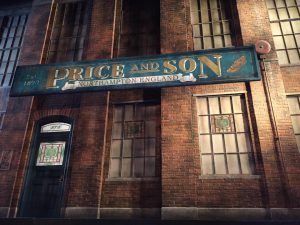 was a lovely play, that at time was close to the heart, and we even got a question and answers session with the cast followed by a very intimate stage door I will not forget!
September, a tradition I wish to continue of a play before my birthday and this years led to me and Graham wanting to see more, The Play That Goes Wrong is a classic British show that leaves you in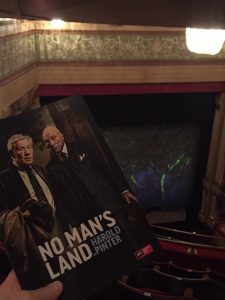 fits of laughter thought out, we purchased tickets to the Peter Pan Goes Wrong a month later, now we just have Bank Robbery to see of the Mischief Three.
November was full of theatre, School of Rock ROCKED, and also managed to slip in two Murder Ballard's in there too, I also managed to finally meet Kerry Ellis after loving her for so long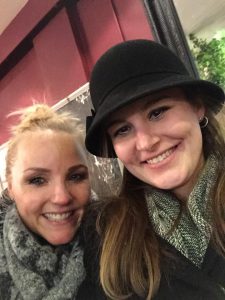 having seen her as Meat in We Will Rock You (Original Cast). I also got to view a musical I did not expect to be a musical The Pacifist Guide of the War on Cancer, I thank Jess for letting me know about that show.
Finally December one final viewing of Jon Robyns in Sister Act this time a little closer to home in Wimbledon.  Then Peter Pan Goes Wrong to get into the festive sprit did not disappoint when viewing. I did try my best to see if I could try and win Lottery Tickets for Dreamgirls (a musical that
is high on the list to see for me) but was unsuccessful but as they say there is always next year and that's not to far off!
But I also want to thank, Unmasked Theatre, Box Office Tickets, Golden Age Theatre for inviting me to view shows The Writers Bloc, The Last Tango, and The Resurrectionist. I hope this also brings new invites in the future!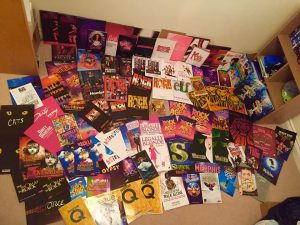 Next years wish list is quite high with so many new shows coming out way on tour, currently thought I am off to see the Cirque du Soilel at the Royal Albert Hall, and Jersey Boys (as sadly it announced it was closing in March). But top on my list to see are, Rent (Tour), Wonderland (Tour), The Wedding Singer (Tour), Half a Sixpence (West End – if I can catch it before it goes), Dreamgirls, Book of Mormon, and Hamilton. There may be a few more that comes my way but so far that's all I can pick!
So welcome 2017, hit me with your best shot! Thank you for reading!