It was back to the West End and after 3 rebooking's – thanks Covid, I was finally going to see Mary Poppins! Finalizing also my third installment of my Disney return to West End!
When Jane and Michael, children of the wealthy and uptight Banks family, are faced with the prospect of a new nanny, they are wonderfully surprised by the arrival of the practically perfect Mary Poppins. They then embark on a series of fantastical adventures with her and her cockney performer friend Bert. But little did they know that these adventures teach them some valuable lessons and are able to pass on Mary's sunny attitude to their preoccupied father. Based on the 1964 classic Disney film, Mary Poppin the musical takes a new take on the story so if you expect that you will see the film, you will be pleasantly surprised.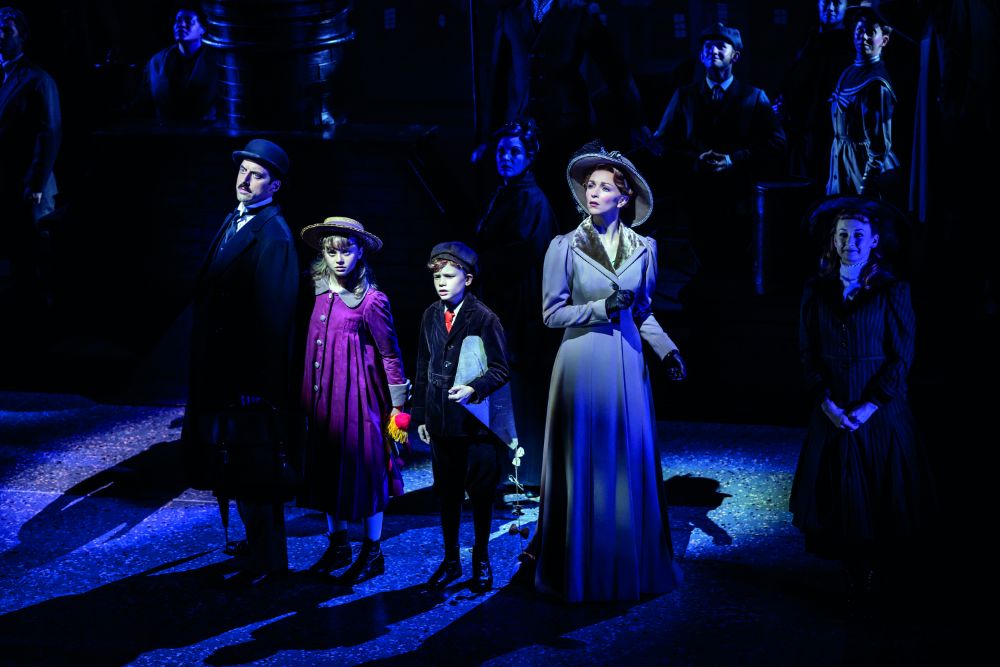 I came into this production not knowing what to expect, but I was so happy I have seen this musical! From the very first moment you are blown away but a stunning set created by Bob Cowley, taking the form of a Victorian picture book as you see the Bank's home unfold into a living room, kitchen and Michael and Jane's room. The illusions and magic are really brought to life and some moments really do leaving you asking – 'how did they do that?' An aspect that they did keep was the classical songs we all love from the film by the Sherman brothers such 'Spoonful of Sugar' 'Supercalifragilisticexpialidocious' and 'Lets Go Fly a Kite' but also have some new editions from the creative minds of George Stiles and Anthony Drewe, some compliment the classics well especially 'Practically Perfect' others may get lost within the story.
The choreography for this productions were created by Matthew Bourne and Stephen Mear and I really steals the show, with ever number I was blown away. Two in particular were a highlight, 'Supercalifragilisticexpialidocious' and by far 'Step in Time' which was one word – phenomenal and with Matthew Bourne behind the steps you can understand why! One person in particular that didn't make a step out of time was Charlie Stemp, in the role of Cockney Bert. I was so happy to see that he was on today after seeing him in Half a Sixpence, he really is just mesmerizing when he dances making it look so easy with every kick, jump, spin – even when upside down! But also his acting, singing and comic timing just made him instantly loveable by the audience. He was a pure delight to watch once again and I could watch him over and over and never get bored!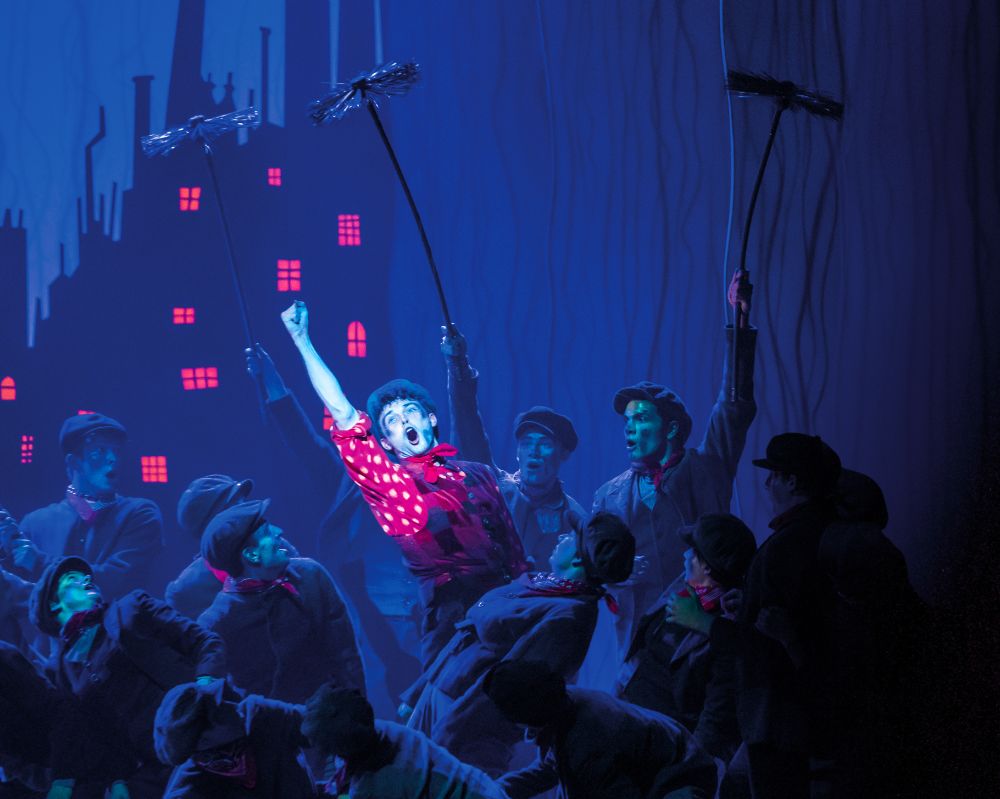 Tonight's leading lady of Mary Poppins was Lucie-Mae Summer, the 1st cover of the role and she stepped into Mary's shoes with great ease, a great set of pipes and practically perfect dancing. Her relationship with Bert and with the Banks children, played by Megan Judge and Charlie Murphey was a pure joy to watch and came easy to them all. Both Megan and Charlie also excelled within their roles and they are so talented throughout showing their professionalism in every scene.
The full cast displayed a wide range of entertainment and talent with each scene. Charlie Anson's transformation to strict Mr. Banks to loveable father was also lovely to watch as you really did see the transition turn within the story. His loving wife, who just wants best for his family played by Amy Griffith showed her beautiful voice during her renditions of 'Being Mrs. Banks'
This Disney musical really does display the magic that Disney is known for, making it instantly a favourite for all ages. It would be an ideal musical to introduce the children too, who will be blown away by it all. I can also say, I was the biggest child in the audience smiling from ear to ear while Mary flew across the audience. There is nothing this musical wont give you, but a guaranteed amazing show.
Mary Poppins plays at the Prince Edward Theatre, for all ticket and show information go here.