After a week without a theatre trip, it was back to the Orchard Theatre for tonight's viewing. The first play production of 2020 goes to Frederick Knott's Dial M for Murder.
The Thriller is set in the 60s, based in the living room of former professional tennis player Tony and his wife Margot. On discovering that his wife has been unfaithful with an American Crime writer Max , Tony for the last year has been secretly plotting the perfect murder. As his plans finally come into action, with the help of school friend and small-time criminal Captain Lesgate, things don't all go according to plan.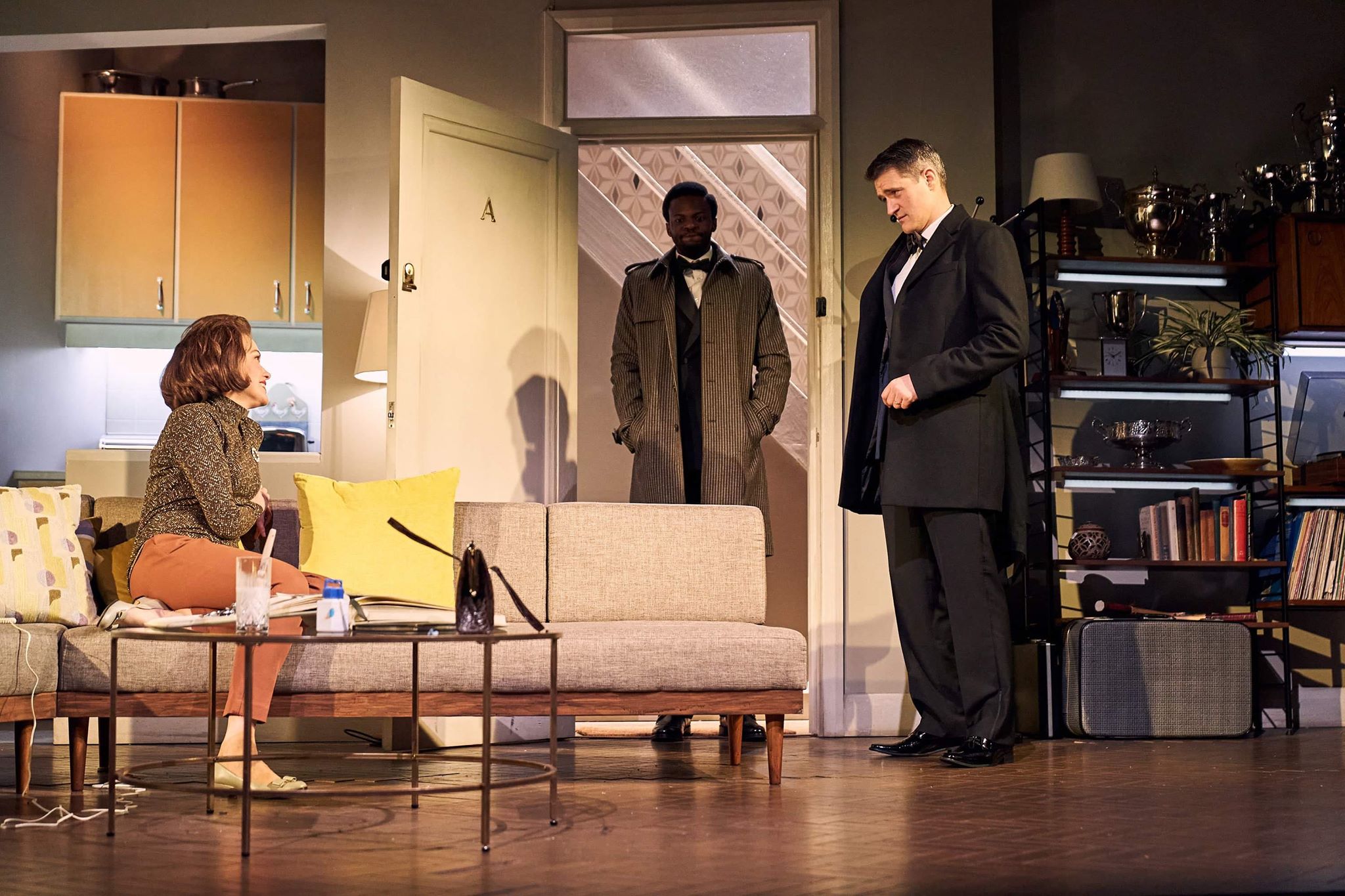 The story itself has made its name as crime classic thanks to the 1954 film adaptation of the same name directed by Alfred Hitchcock. The script is full of twist and turns that at times when you felt you were catching on or figuring it out, the plot would thicken and completely throw you off guard! However the intensity of the show was not as compelling as one would have hoped, as the flow to the story has a quite slow paced with a few moments of shock that many thrillers are guaranteed. It just didn't have me on the edge of my seat, as some past thrillers have done noticing it was a lot more script based than action.
Holby City actor Tom Chambers leads the small cast as Tom Wendice, who excels at the sinister husband with two very different personalities. Revenge driven and charismatic when planning the perfect murder, to an innocent husband with the perfect alibi. It was so much fun to see him change between the two, showing of his amazing acting talents that completely drew in the audience. Margot played by Not Going Out actress Sally Bretton also greatly displayed her acting ability as the vulnerable damsel in distress wife, although she herself has not gone without her sins. She still managed to win over the audience in favour to her than to Tom's.
The two were both supported by their co-stars Michael Salami as Max Halliday and Christopher Harper as Christopher Lescate/Inspector Hubbard. Christopher showed off his talents in not only one role but two, clearly differentiated between the two. Michael also showed his emotions, especially his feelings for Margot.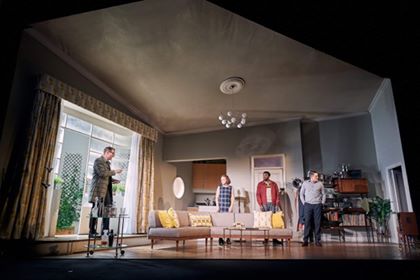 I can see as to why this play is a blueprint for thriller crime, as the base of the story is an excellent one that can grow further. Although the plot is prolonged, it still had me guessing and fooled me many times as I am sure it did the rest of the audience.
Dial M for Murder plays at the Orchard Theatre until Saturday 1st February, for all ticket information go here. It will then continue on its UK tour, for all dates and venues follow the link here.