It was back to the Canterbury for tonight's press night and to help kick start getting into the festive spirit!
Nativity! The Musical is a stage musical adaption written and directed by Debbie Isitt, based on Isitts 2009 film of the same name. It follows a Coventry based primary school St Bernadette's, teacher Mr Maddens and teaching assistant, Mr Poppy create a musical version of the nativity with the students, promising it will be adapted into a Hollywood movie!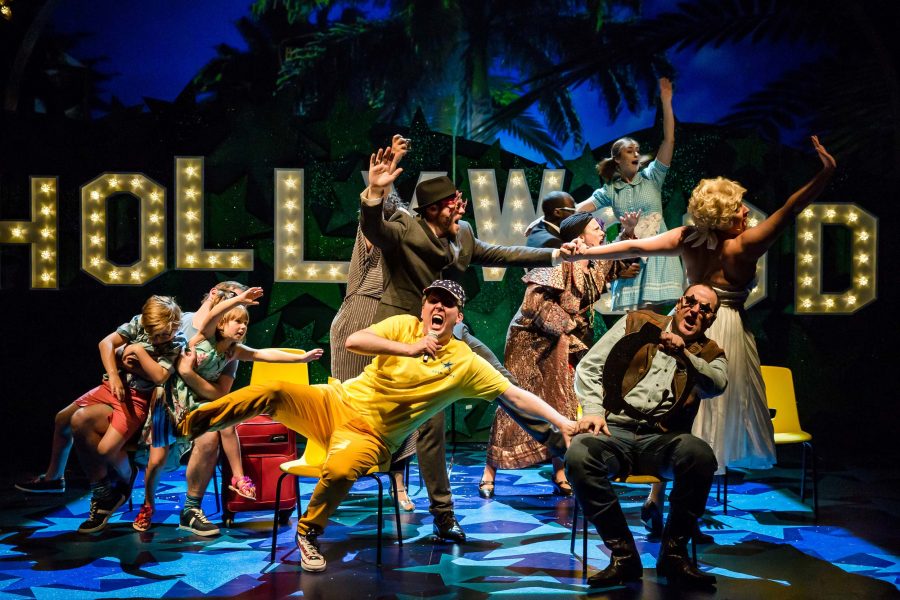 I for one have not had the privilege of watching the film version starring Martin Freeman as Mr Maddens, so I went into this production completely blind. When leaving tonight, I really want to watch the film to see how it differs from the musical – as its going to be tough to beat! This production created by and directed by Debbie Isitt & Musical directed by Dan Glover, it is bright, loud and festive from the very start! It had everything for all ages, from silly faces to tongue in the cheek humour that only the 'big kids' would understand – you could also tell that this production can grow with the times and adapt/change said jokes to suit the era, making it unstoppable.
The thing about this musical is you could interpret it as a glamourized pantomime – but much better in said ways. For the adults who don't necessarily like the panto scene but, what to do something festive and fun for the kids then Nativity is ideal. One thing for sure, the children really make this show shine brighter than the lights on the set! With two separate classes, each with their own unique takes but yet greatly displayed their many talents. Loveable from the get go and what I loved the most is there was no negative or bully from the St Bernadette clan, which was lovely to see how classmates should be and help each other. Such a lovely message to put to the audience that was the majority was children.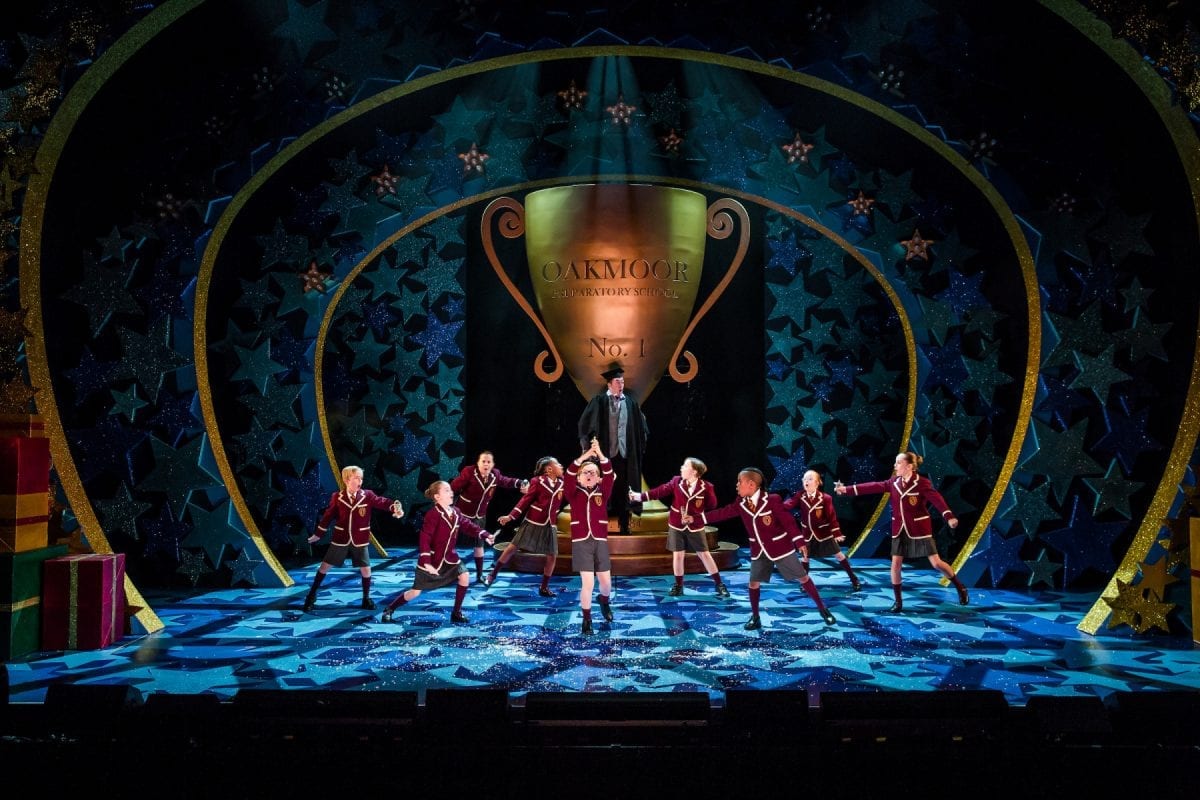 But along with the students, were their adult supervision:
Mr Maddens – Scott Graham
Mr Poppy – Scott Paige
Jennifer Lore – Ashleigh Gray
Mr Shakespeare – Charles Brunton
Mrs Bevan – Penelope Woodman
Patrick Burns/Tony/Tour Guide/Priest – Jamie Chapman
Polly Parker – Dawn Buckland
Mr Rye – Kade Ferrailolo
Lord Mayor – Jonathan Bourne
Ensemble – Helena Pipe, Billy Roberts, Amy Oxley, Connor Ewing
Scott Graham leads the cast as Mr Maddens, originated by Martin Freeman in the film Scott shows slight aspects of Freeman's style but also makes the role his own. He had the audience behind him, but was very enjoyable to watch. His partnership on stage with Mr Poppy was greatly executed and both of them worked very well and looked like they were having fun doing it. Stepping perfectly into the role of fun, child at heart character of Mr Poppy is Scott Paige. Scott was so much fun to watch and is non stop from the start, his comic timing was excellently driven and you could tell was in his element. It was great to see him once again slay a role!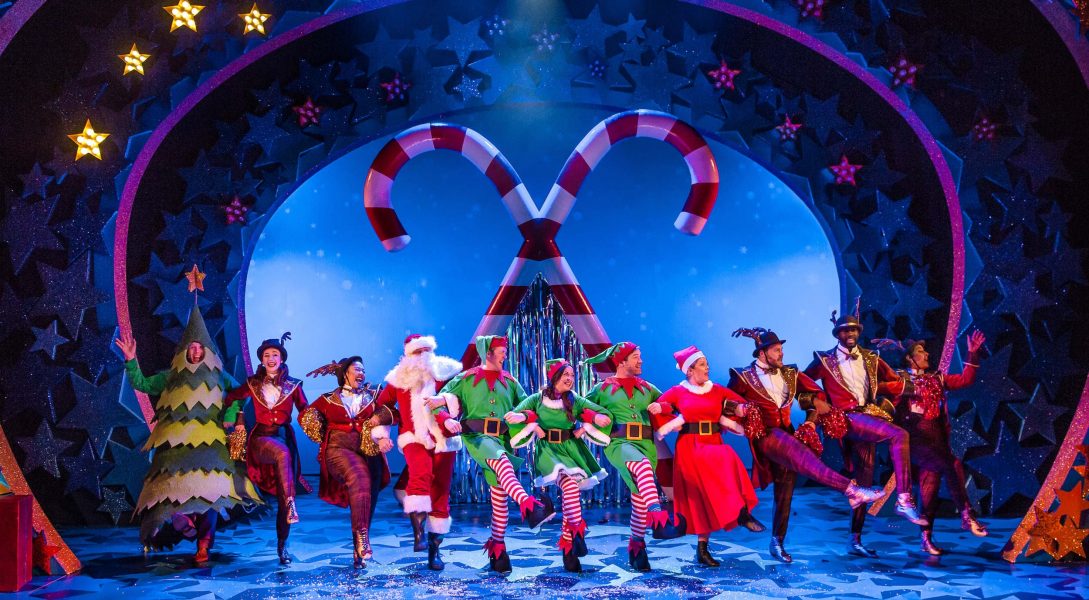 Ashley Gray as Jennifer has a beautiful voice that was displayed through her many solos. I also particularly loved watching the many roles created by Jamie Chapman, who excelled in making sure each character had is own persona and presence.
From the get go this show shouts Christmas, with everyone being able to reminisce the days they were once a star, shepherd or if they were lucky Mary and Joseph in their own Nativity. It is a brilliant family day out that will have you swaying and clapping in your seats – especially during 'Sparkle & Shine'.
Guaranteed great night out for all the family and friends, playing at the Marlowe Theatre, Canterbury until Sunday 17th November 2019 for all ticket information go here. It will then continue on its tour, with a full month at the Eventim Apollo, London for all dates and ticket information go here.