I was so happy to have been invited by the Marlowe Theatre to join them in attending the Everybody's Talking About Jamie Venue Day. Not only was it a chance to catch this beautiful uplifting musical but meet the Jamie and Margaret Campbell, Nica Burns (Producer), Dan Gillespie (Composer of ETAJ) and the cast of the current West End Show, but also get some inside information about the upcoming 2020 tour!
Everybody's Talking About Jamie, inspired by the 2011 BBC Three documentary Jamie: Drag Queen at 16 it tells the story of a young 16 year old boy from Sheffield who has a secret. Jamie dreams of eyelashes and high heels, to become a Drag star in his near future and to start his career to attend his School's final year ball in a dress. Many obstacles appear in Jamie's way but, with the support of his loving mother and new friends Jamie shows that being true to who you are is the best style there is!
Having opened on the West End in 2017 following a small run in its hometown Sheffield, it has enjoyed great success from the public that have all falling in love with both the music and the story. It will now continue to spread the love around the UK starting back at the Lyceum Theatre, Sheffield in February.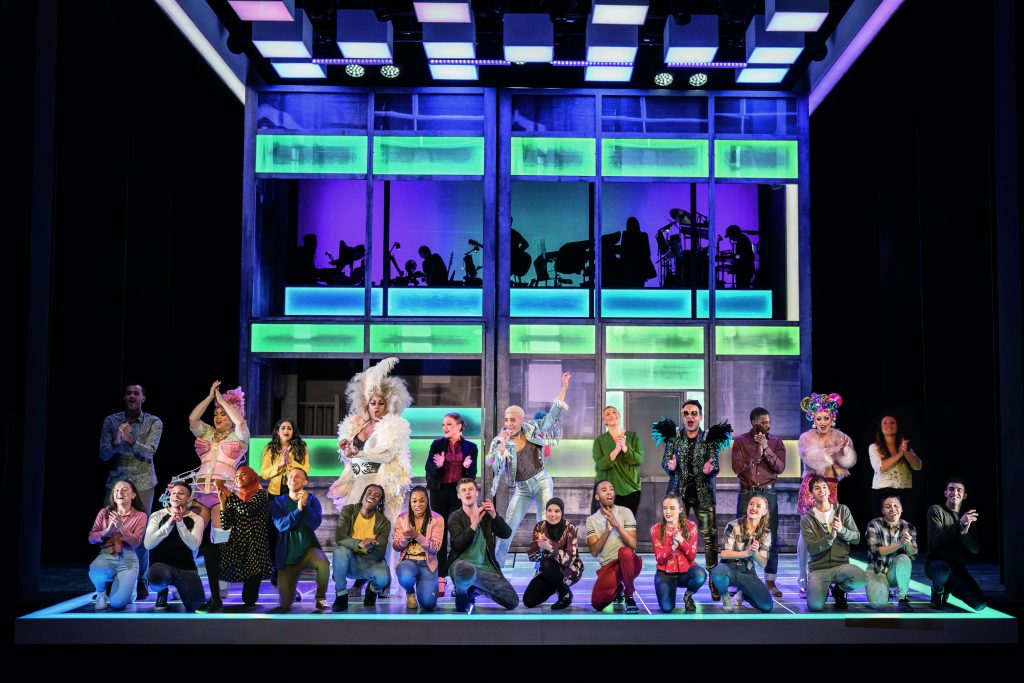 Having only recently seen ETAJ in April, I was looking forward to seeing some of the new cast perform. Layton Williams continues in the role of Jamie and once again shows off not his amazing legs – seriously he walks better in heels than I do! But shows off his brilliant talent. The audience falls in love with him as soon as he starts his high kicks, but his comic timing and great voice just proves how much he is a triple threat! I am sure many venues of the new tour are so happy that he will be leading the tour as Jamie New!
Stepping in to the role of Margaret New is Melissa Jacques, having understudied both Margaret and Ray in the previous cast it was great to see her once again. Melissa is moving and powerful as the loving and devoted mum to Jamie and her relationship with Layton is clearly displayed. I can only imagine how much pressure both of them would have felt, having both the true Margaret and Jamie in the centre audience. With that being said, when viewing the production myself knowing that they were in the audience, I found myself more emotionally involved with the story knowing that they experienced what I was seeing and I totally respect them and the musical to a whole new level. I asked Margaret after the show as to how much does the story truly reflect that of what happened and she replied an amazing 80%! One thing being that Jamie's true drag name is Fifi La True!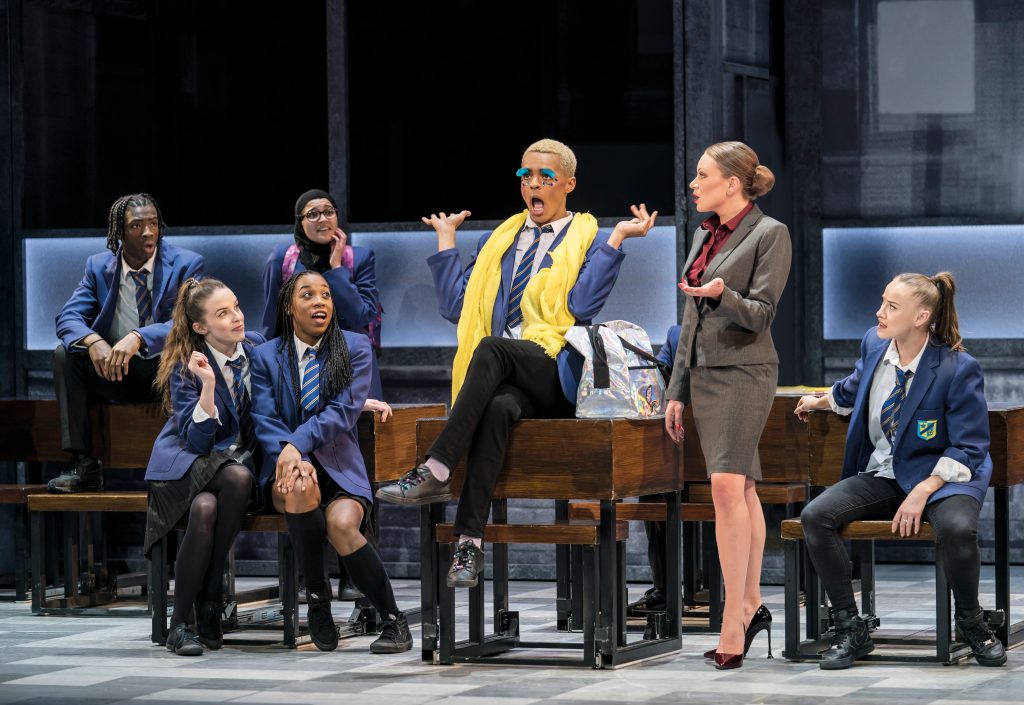 Rita Simmons takes on Miss Hedge's red heels in her stride, it was great to see her perform once again. Returning to the role of Hugo/Loco Chanelle is Phil Nichol, who was a lot of fun to watch and had a warming tone to his voice.
Having had the chance to chat with Jamie Campbell and Margaret after the show, I asked him who were his influences for when he first started creating the role of Fifi, one queen was that of Paul O'Grady's Queen Lily Savage. This then lead us to discuss how UK Drag had been in the entertainment value a lot longer than that of the US but has now changed since the introduction of Ru Paul's Drag Race. I asked Jamie if this had helped continue his becoming of Fifi and had an impact on becoming a queen –
'When I started doing it in 2011, the only drag queens that we knew were the big old blocks in the sequin gowns and feather bowers, Drag Race hadn't really kicked off but now that it has Drag is seen more now as an Artform. However the UK still differs from the US and it is huge there as it is here, however it is more Glamour where in the UK- as the first ever UK Drag Race has hit BBC iPlayer this year, it is more broad and critique – but all drag is amazing!
I went on to ask them both, what it like watching their story and somebody else be them on stage, having both seen it fair few times and will continue once the Tour starts and the Film4 film next year, how does it feel –
'Well it is incredible, it is very powerful and you do feel it. I feel it go through me and buzzing when they are singing and going for it. And It is intense, we have seen it a few times but today we were still even crying when watching.'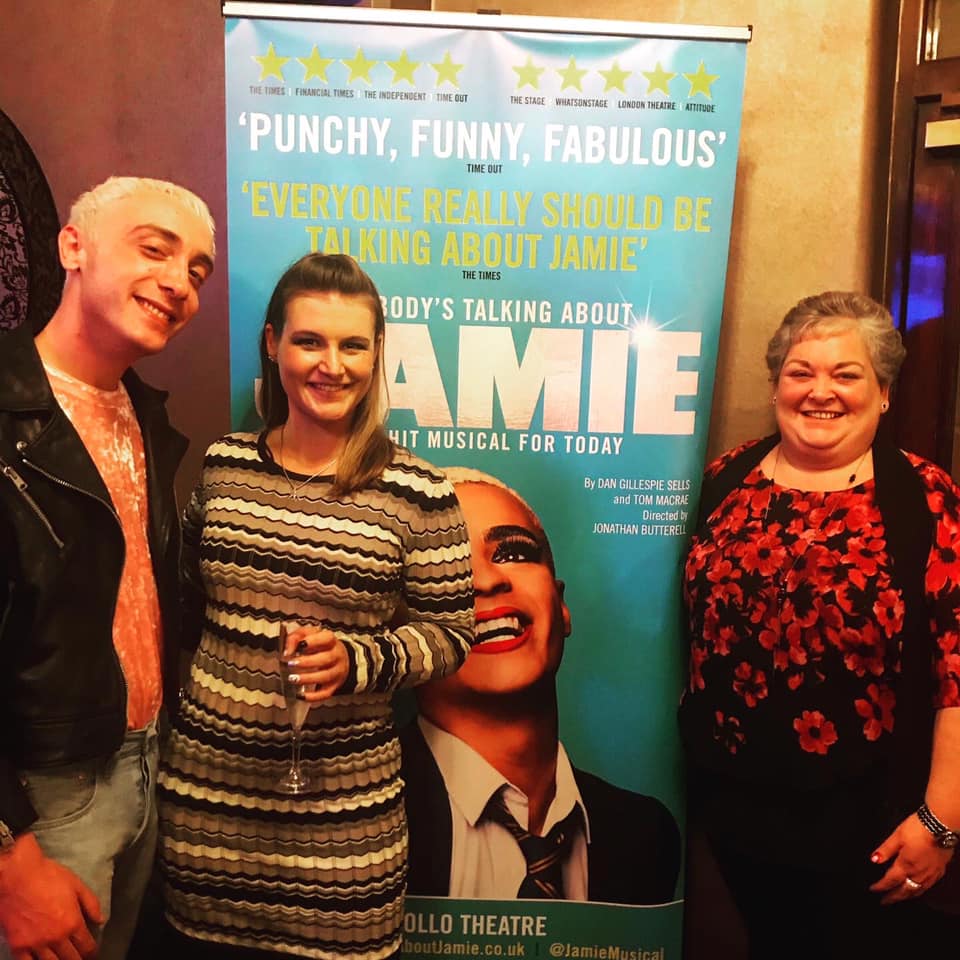 There is no denying that this show will not bring a smile to your face, the story is not only great entertainment but shows a powerful meaning and message to all those watching. I am sure that it will go on and influence many, not only the way of thinking but who knows a new queen may be crowned! Everybody's Talking about Jamie will arrive at the Marlowe Theatre, Canterbury on Monday 23rd March 2020 – Saturday 28th March 2020, with Layton Williams as Jamie and joined by Shane Richie as Hugo/Coco Chanelle. For all ticket information head to their website here – hurry they are going fast! For all other venue's and dates head to the official website here.
Thank you once again to the Marlowe Theatre for inviting me along!