So at the beginning of February I was lucky to have managed to purchase a Rush ticket for Company for front row, i was very excited to finally be catching one of the the most talked about shows on West End! With only a limited run, i had to see what all the fuss was about. It as the night the Under study was on for the lead, this i didn't mind but with a bug having caught a few members of the cast already – it had sadly caught the understudy meaning after 45 mins the show was sadly cancelled. It took me a little while to get back again, but i was so happy to have bagged the last rush ticket for the Thursday evening 1 week before closure and everyone was fit and well! Also, this time i managed to get Dress Circle tickets – the view was excellent!!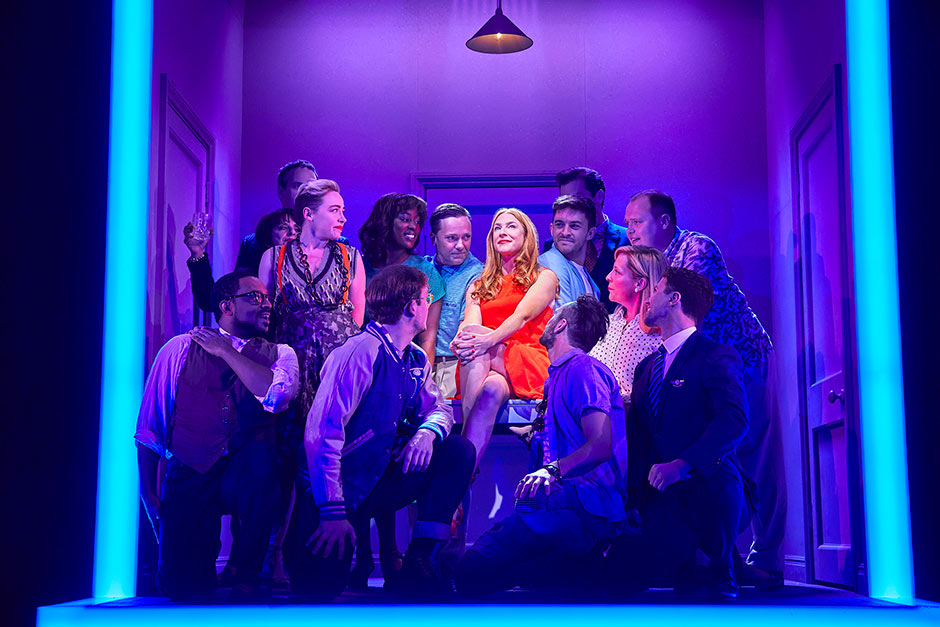 Company sets itself at Bobbie's 35th birthday party all her friends are wondering why isn't she married? Why can't she find the right man and Why can't she settle down and have a family? Featuring Stephen Sondheim's award winning songs Company, You Could Drive a Person Crazy, The Ladies Who Lunch, Side by Side and the iconic Being Alive. Director Marianne Elliot (Curious Incident of the Dog in the Night-time) takes on this new take on the Sondheim classic, that originally had a male Bobby for this version Bobbie is a girl, meaning her love interest (Andy, PJ, and Theo) were that of Men and also the relationship between Paul and Jamie is that of a civil partnership. I hadn't known much about this production, only from its raving reviews and when watching I could understand why.
Not only is this musical entertaining and funny, visually it excels with smooth scene changes that follow Bobbies journey through the many relationships of her friends and her trying to figure out why and if she is happy being single. At times the story reflected that of Alice in Wonderland with going through the many doors and the scene where she drinks from the small rum bottle. A unique take on the story which was a personally a favourite of mine. The cast themselves excel in everyway, I was delighted to hear that the full cast was on tonight:
Joanne – Patti Lupone
Susan/Priest -Daisy Waywood
Andy – Richard Fleeshman
Jamie – Jonathan Bailey
PJ – George Blagden
Bobbie – Rosalie Craig
Peter – Ashley Campbell
Sarah – Mel Giedroyc
Harry – Gavin Spokes
Paul – Alex Gaumong
David – Richard Henders
Jenny – Jennifery Saayeng
Larry – Ben Lewis
Theo – Matthew Seadon-Young
Having seen Rosalie Craig in The Light Princess she was amazing in that and she absolutely flawed Bobbie. To take on a whole new edition of a role that many know is hard in itself but Rosalie showed the transition was easy and worth it. Her character had great comic moments but also powerful meaningful moments of someone trying to stay strong at times but at times just needs to feel loved also. Her voice slayed all of her songs and her rendition of Being Alive gave me goosebumps! In the role of Joanne was Patti LuPone, well known in the West End I was so excited to see her live. Along with Rosalie she had excellent comic moments that made her instantly loved by the audience. When she sang 'Ladies Who Lunch' she had the audience eating out the palm of her hand and chuckling throughout.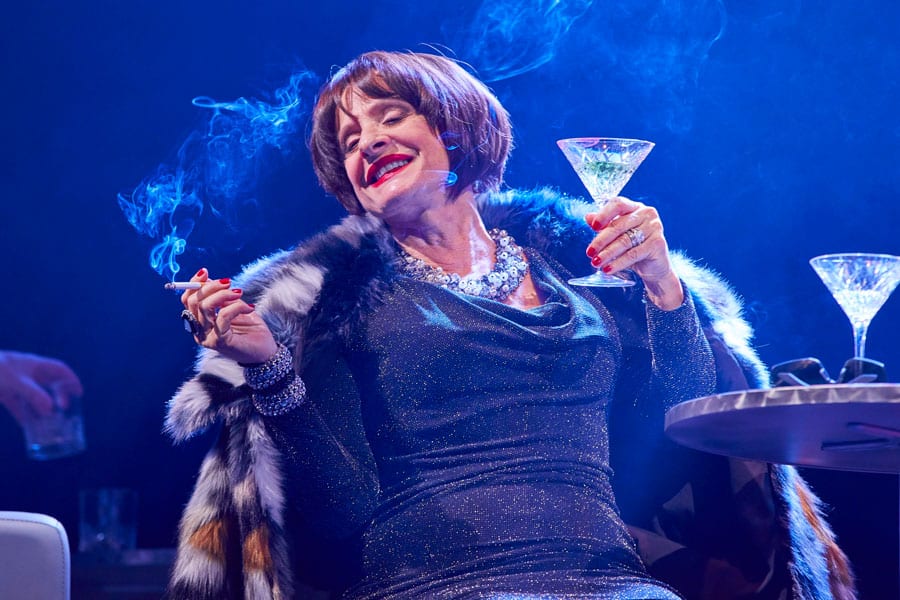 Mel Giedroyc goes solo from her usual Mel and Sue duo and takes on wife Sarah to Harry (Gavin Spokes) her high strung character was greatly displayed that loved to be in control but also weak at the sight of chocolate brownies. Her relationship with Gavin was entertaining to say with their small wrestle battle that all couples can kind of relate to!
However, my favourites of the night had to go to Jonathan Bailey as Jamie and Richard Fleeshman as Andy. Jonathan's character had me laughing throughout and I instantly fell in love with him, he well deserved his Oliver after seeing 'I'm Not Getting Married Today' scene he was just perfect! Then there was Andy who is innocent, cute and an airheaded character but a smashing body, well who would have thought that Richard would fit beautifully within that role.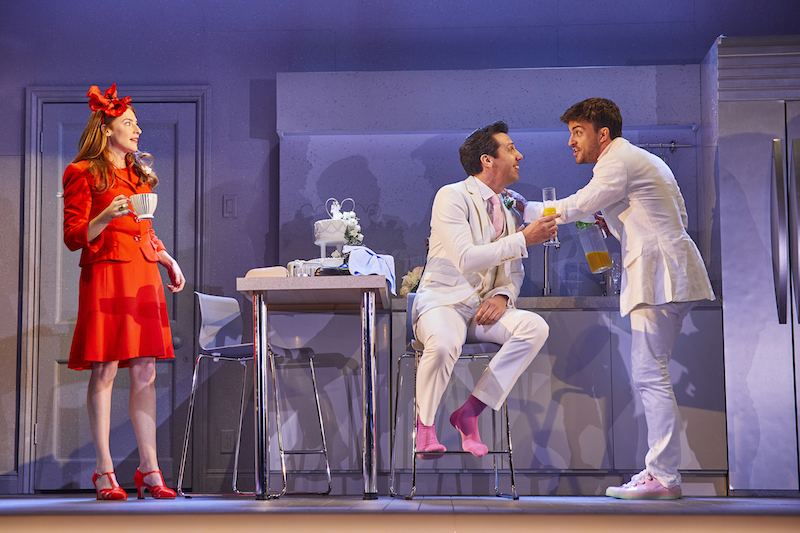 I was so happy to have caught this show, following a slight incident before. Its sad to now know that it has left the West End but, one can only hope with have not seen the end of female Bobbie! Did you catch this past production, what did you think?