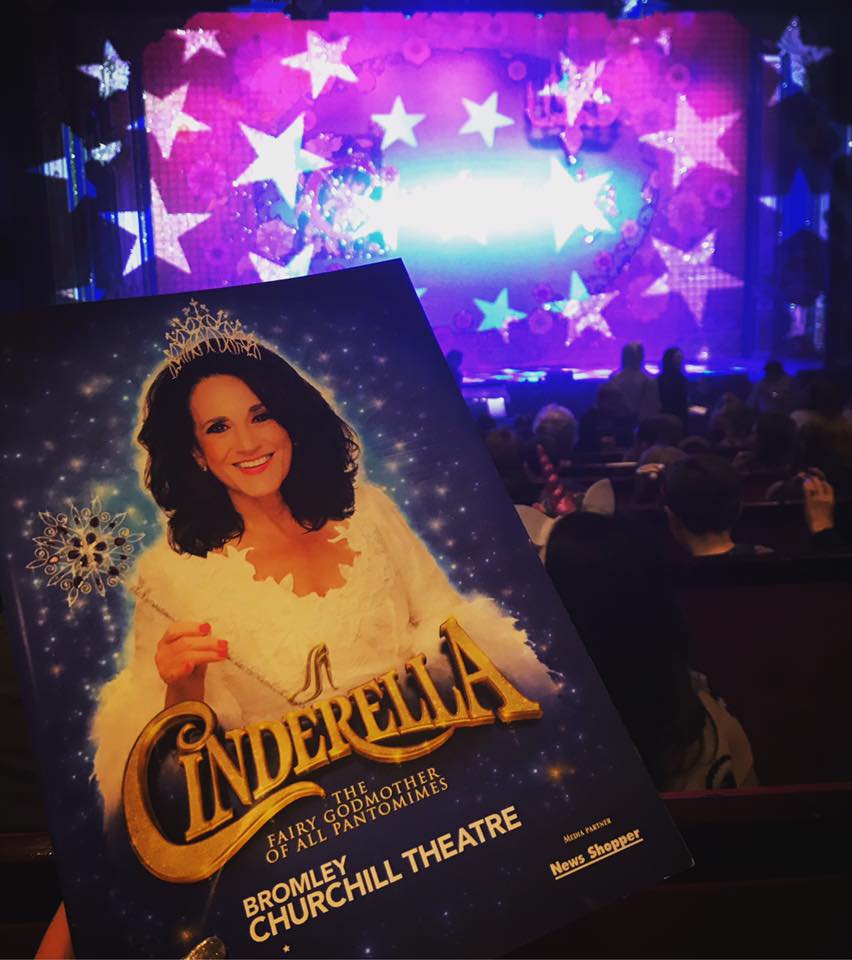 December has hit us, the festive lights are shinning and Christmas is on its way very soon! Along with all the festivities comes Pantomime Season in all our local UK theatres, last night was the press night for this year's panto at The Churchill Theatre, Bromley – Cinderella. 
The story of Cinderella, is the tale of a young girl who is treated like a slave by her  evil 'ugly' step sisters (Claudia and Tess). She dreams of a better world and the return of her father, and with the help of her best friend Buttons and Fairy Godmother she is able to attend the grand ball and in doing so stumbles across her true love Prince Charming! Entertainment for all, this pantomime, has love, laughs, and magic throughout for all ages.
The thing about pantomimes, is its a great way to get kids into the theatre and tonight the auditorium was full of excited faces! It was so lovely to see them getting involved and some very passionately, which proves that the actors and actresses were doing their job excellently! Along with this, it is visually stunning with bright colours and lights that will hypnotise you with the glitter! Along with some outstanding costumes – mainly from the 'ugly' step sisters. However, pantomime is not just for kids, with many adult themed jokes that go over the children's heads but leave the parents chuckling away. I'm always surprised when I hear a lot of teenagers and adults that don't necessary enjoy panto, but it's a show that doesn't take itself seriously and just being in the audience, seeing the reaction of the children and the skits that have you chuckling is a great night out for me. You also come away excited for Christmas, I defiantly feel more festive!!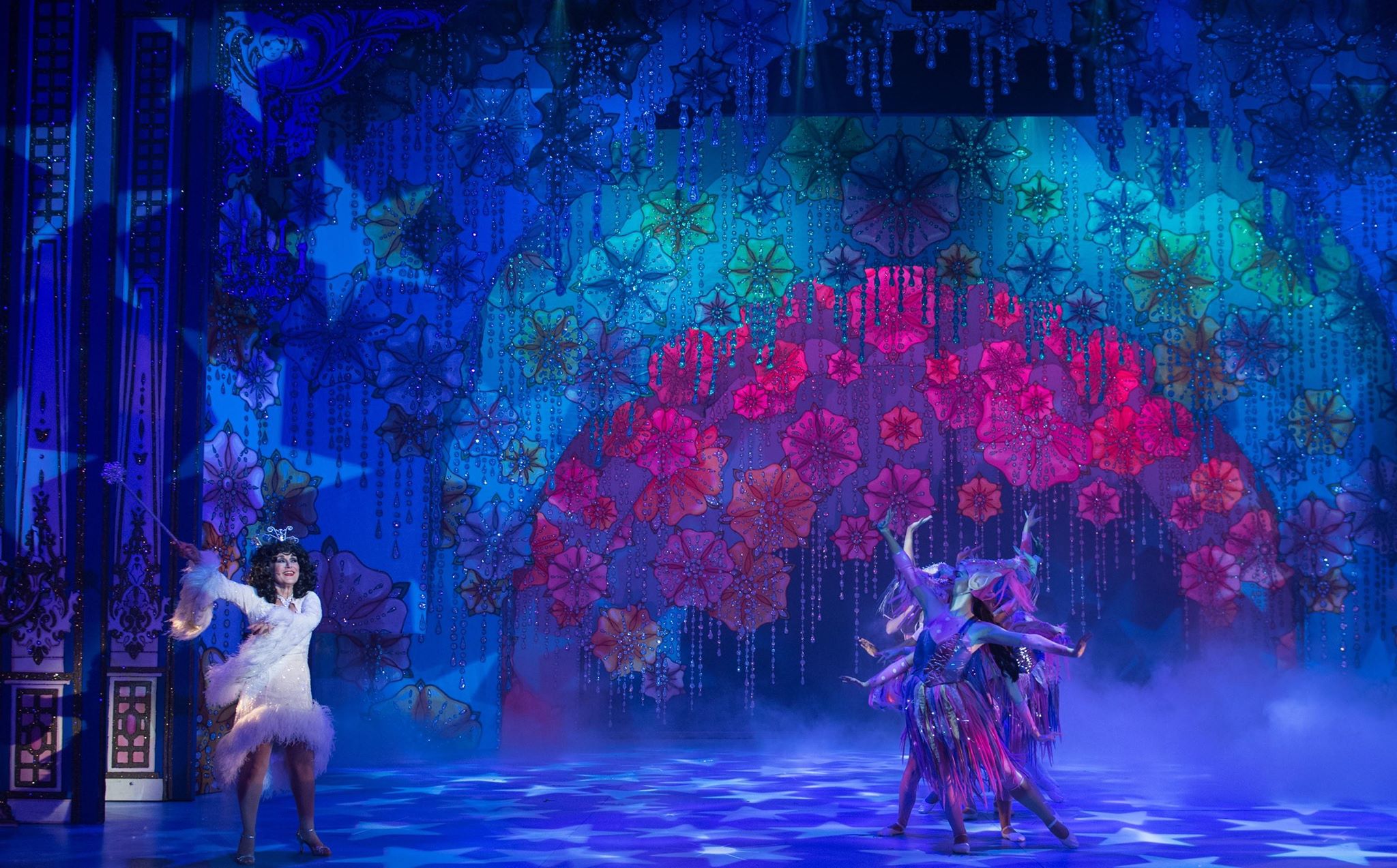 Now with every Panto comes a well known name amongst the cast, this years star cast was Birds of a Feather and West End star Lesley Joseph in the role of Fairy Godmother. She is no stranger to the pantomime style, taken the stage with ease and charisma but also looking amazing! Having seen her in a completely different role when she was in Young Frankenstein, but tonight she was sweet, kind and knew how to throw the jokes! Her God-Daughter Cinderella played by Charlotte Haines. she has a warming tone to her voice and beauty and innocence for Cinders, her duet 'Rewrite the Stars' from The Greatest Showman with Prince Charming – played brilliantly by Handsome James Darch was lovely, and they complimented themselves well!
The 'Ugly' Sisters were played by Graham Hoadley (Claudia) and Jack Land Nobile (Tess), knew how to walk the stage in many heels and extravagant costumes! Along with this they knew how to work the audience, making sure the children and adults got their involvement whether it be laughing or 'booing' with every entrance! Then their was Buttons played by comedian Phil Reid, who is no stranger to the comedy that is portrayed in pantomime with the classic dad jokes – that even had him chuckling. He made sure that he got the kids involved and showed of his many talents especially with his ventriloquist act, with two unexpecting members of the audience!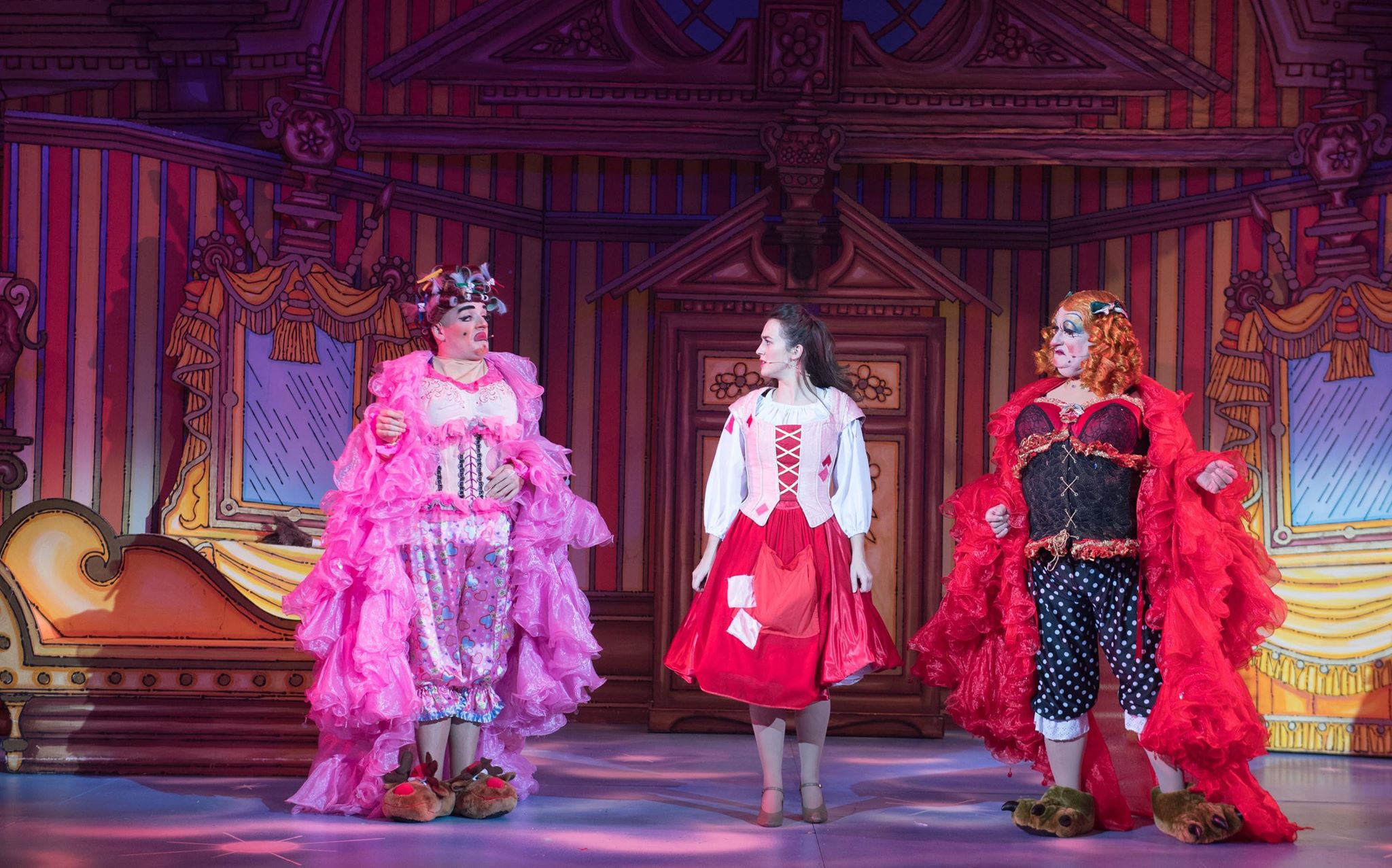 Cinderella plays at the Churchill Theatre in Bromley until Sunday 30th December, for tickets head to the website here.