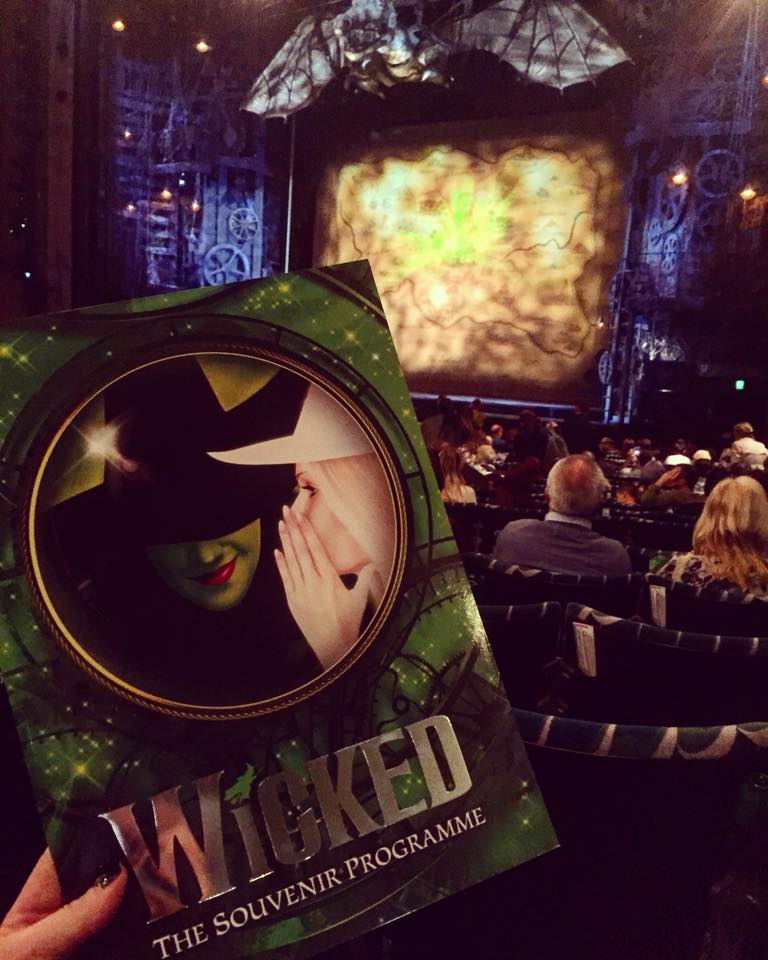 I was delighted to have received a text from a friend, whom I had met during a production. We started talking in the interval and hit it off right away, she had come to receiving free tickets to the Tuesday evening performance and kindly invited me. How could I say no? I was so excited to be returning back to the Emerald City that is home to Wicked-the last time being back in 2013!
We took our seats in Row X seats 6-10 in the stalls. Now at first you would think it would be quite far back, but when we went to take out seats we discovered we weren't the last row, but very central to the right hand side (in view of the stage). The full stage was seen, faces also visible. No obstructions as far as I could see, I could not complain at all and was very happy that they given to us! I would recommend these seats for anyone purchasing tickets, I know I won't be put off by them!
Wicked is the untold story of the Witches of Oz, based on the novel by Gregory Maguire, Stephen Schwartz, and Winnie Holzman has created a magical musical that is now coming into its 12th year at the Apollo Victoria Theatre.
Focusing mainly on the Wicked Witch of the West, or Elphaba, we follow her story on how she became/deemed as the Wicked Witch. With unexpected friendships and love, this musical is magical, moving, funny and most of all green!
This musical is beautifully set, created by Eugene Lee, from the huge dragon puppet to the ticket mechanical clock that surrounds the stage. With swift scene changes that go unnoticed throughout. Its a brilliant take, and yet simplistic all the same. Allowing the audience to focus on the story, that so many of us have grown to love. But this gives Susan Hilferty's costume a chance to shine also, as they are clothes that you cannot ignore them! From the students prom, to the Emerald City, each is given character, sass, and décor like no other! I especially love Elphaba's black number in Act 2, is beautiful, with so much detail!
Tonight's performers were the newest cast change from July 2017.
Glinda – Sophie Evans
Elphaba – Alice Fearn
Nessarose – Sarah McNicholas
Boq- Nicholas Corre (1st Cover)
Madame Morrible – Melanie La Barrie
Doctor Dilamond – Martin Ball
Fiyero – Bradley Jaden
The Wonderful Wizard of Oz – Andy Hockley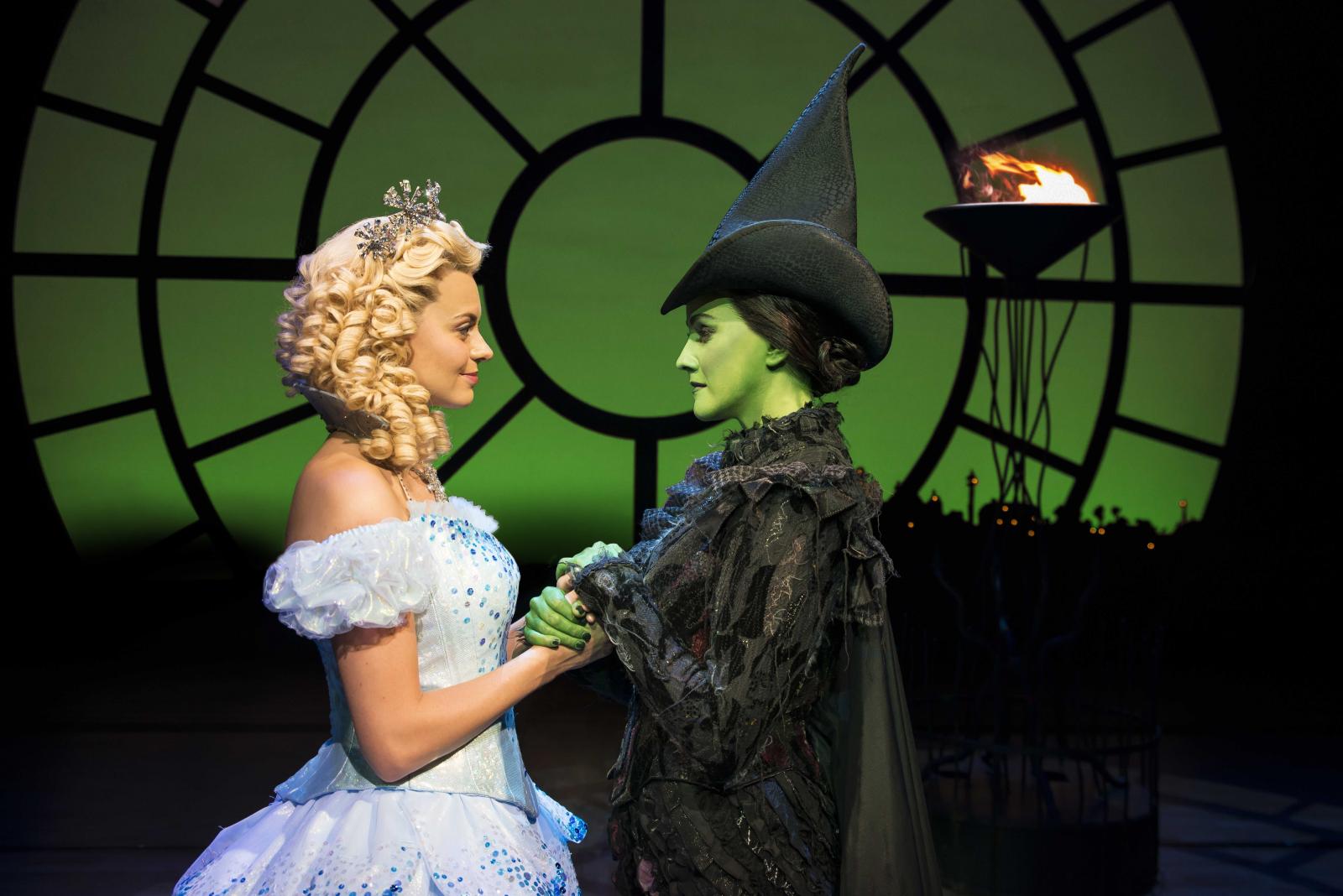 The two leading ladies Alice, and Sophie were the good and bad witch tonight. Sophie, most known for being the runner up of BBC talent show Over The Rainbow, takes the role of Glinda in her staride, you can tell she is loving playing the role. Her voice is strong, along with her character of being the preppy good witch, making it so easy to love her. Alice Fearn suits green very well, taking on the role of Elphaba, at first her voice took a while to get used to, but once 'Defying Gravity' came around she showed her potential! Like many Elphaba's before her she gives you goosebumps when she hits 'the' note!
The ladies interest of the night was Fiyero. played by Bradley Jaden, mostly known for his role in Emmerdale. Tonight he was the cocky prince, that we grow to love! Bradley had the charm, and his version of Dancing Through Life was lovely to listen to. However his duet with Elphaba As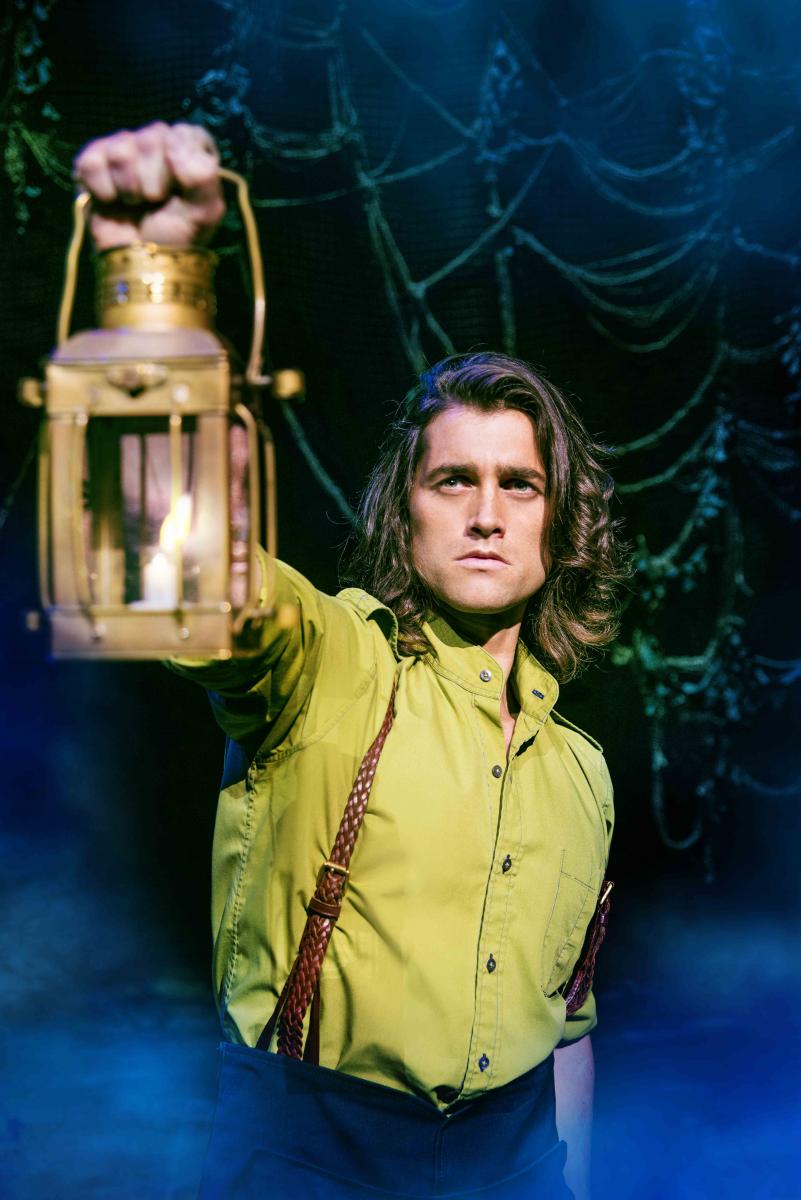 Long As You're Mine just didn't work, he was go very soft and then belt – at times you didn't know what he wanted to do. That being said his chemistry with both of the witches was clearly displayed.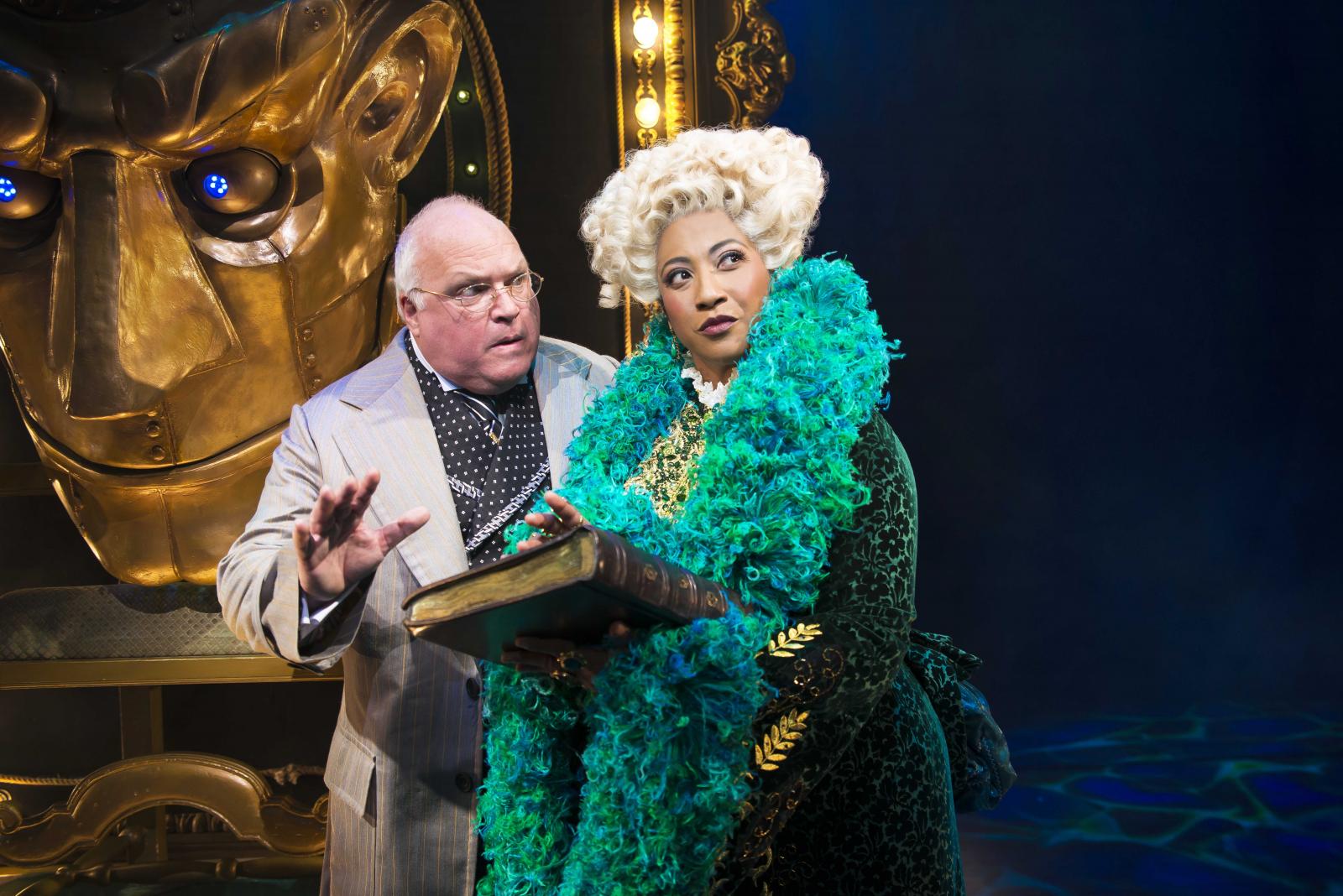 The supporting Cast, it was lovely to see that Martin Ball return to the role Doctor Dilamond, a role he originated for the original London cast 12 years ago! Melanie La Barrie brings sass, and great character to the role of Madame Morrible, along with Andy who played the Wizard a sly, yet cunning character!
One things for sure, the full cast performs strong, noticing that they are loving what they doing. It was a shame that during the beginning some microphones were unbalanced making it hard to hear other, but this was sorted out through the show.
Wicked is defiantly a show you can continue going back and seeing – having seen it 3 times now myself! To travel back to Oz is an fabulous trip, making it unforgettable. One thing I will mention that was a disappointment was the audience etiquette, this was by far the worse audience I have been in! with getting up in their seats to go to the toilet, and many taking photos through the show, which led to the stewards having to run around to stop them -causing much of a distraction during the show. But I understand why they do it, respecting that they do! However, at one point someone Heckled Elphaba, while she danced on her own during One Short Day! It was so unacceptable – the only musical you can participate is Rocky Horror! I was happy to hear those around her tell her to shut up!  Its so sad to see that this is now a common thing in theatre today.
Now to leave on a high note, other than the above, it was such a fantastic evening, with a brilliant show and lovely company-thank you! I highly recommend this show!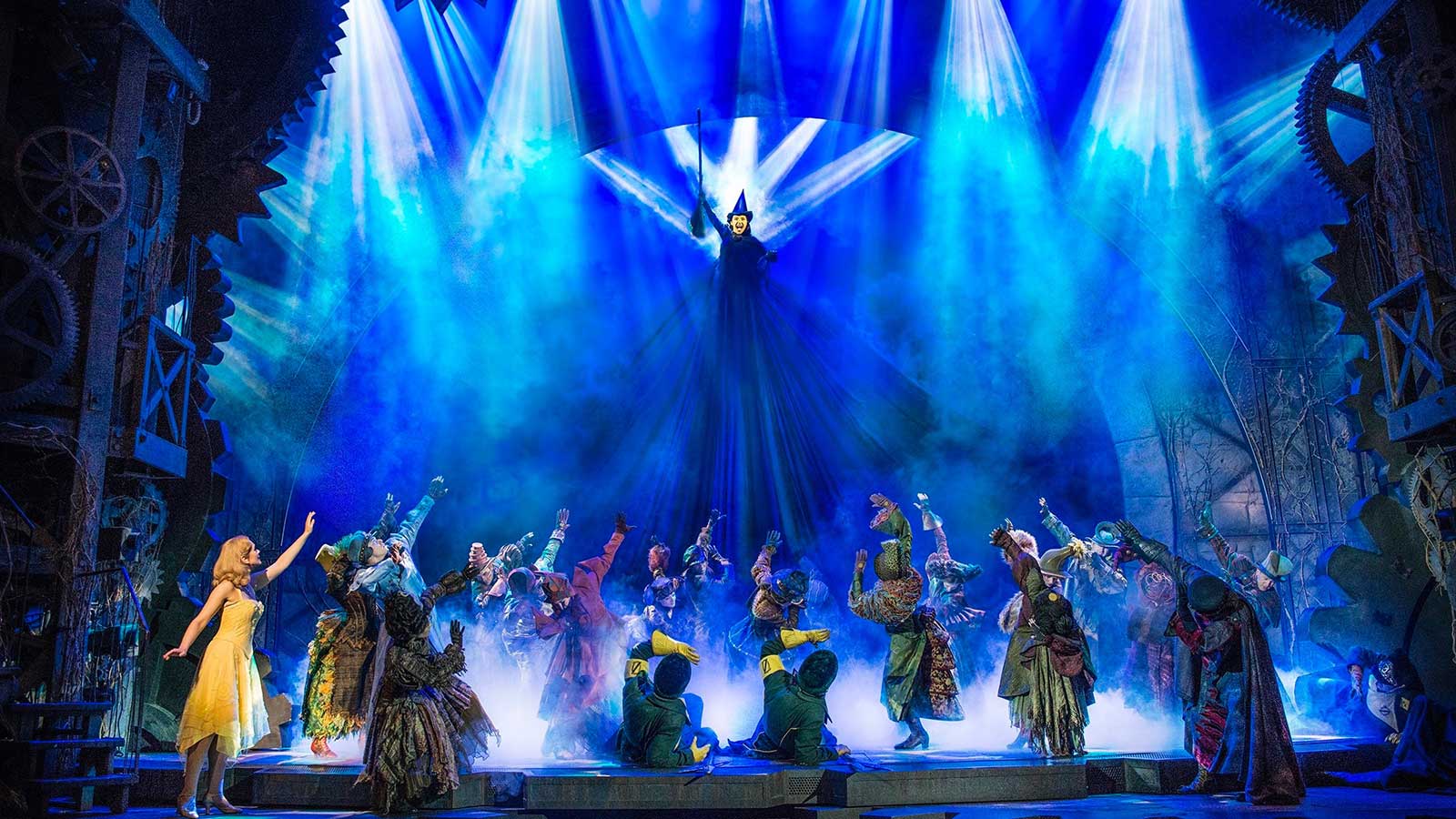 Continuing to play into its 12th year, Wicked is showing no signs of 'Defying Gravity' and flying off the West End, for ticket information go here.