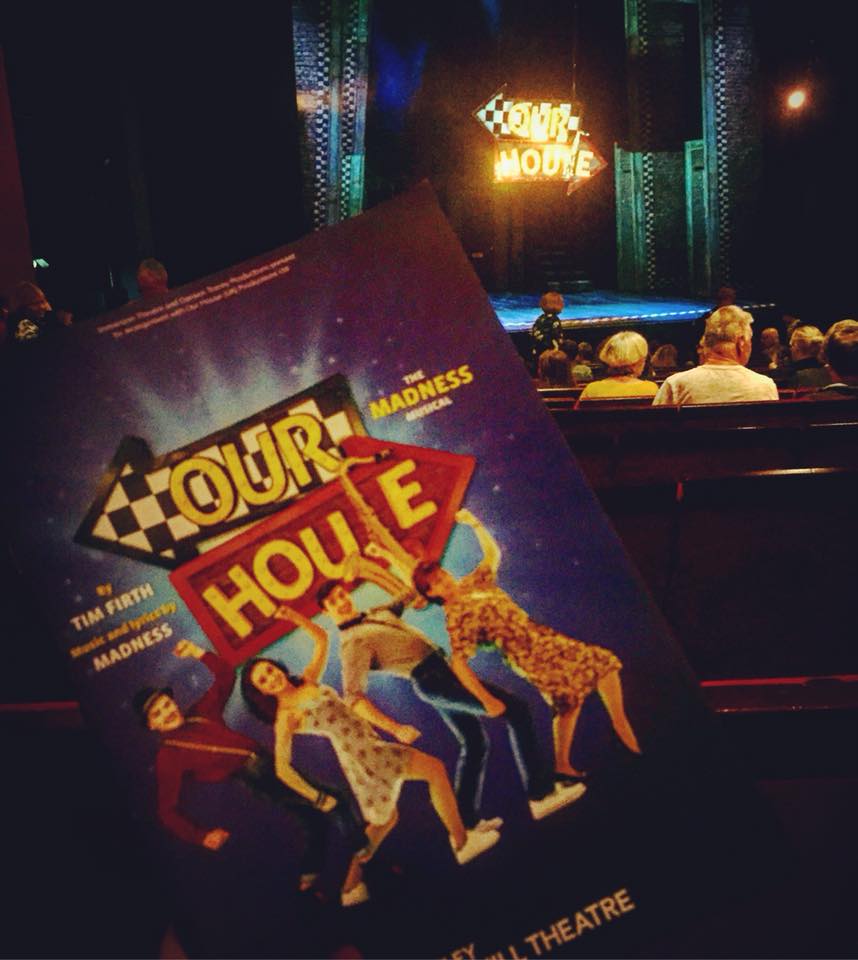 It was back to Bromley tonight, for the national press night of current UK tour Our House. With well known faces in the audience, I was very excited to see what this production had in store.
Tonight I was seated in Row N seat 29. Once again an excellent view, however at times I did need a little to the left to be able to see the left hand stage. But nevertheless I couldn't complain, faces visible at all times.
Our House, the jukebox musical featuring the musical of English ska band Madness, featuring songs such as 'Baggy Trousers' 'Our House' 'It Must be Love' and 'House of Fun' that the audience all know and love. Written by Tim Firth, the story focusing on 16 year old Joe Casey, in an attempt to impress his love interest Sarah. It leads to him breaking into the new Pressman Development Flats in Camden, London. When being caught out, we view a whirlwind of decisions from Joe displaying Bad and Good.' We then come to learn that some of his decisions may not have the conclusion he was expecting.
I had taken a glimpse of this performance when I saw their performance at this years West End Live! They performed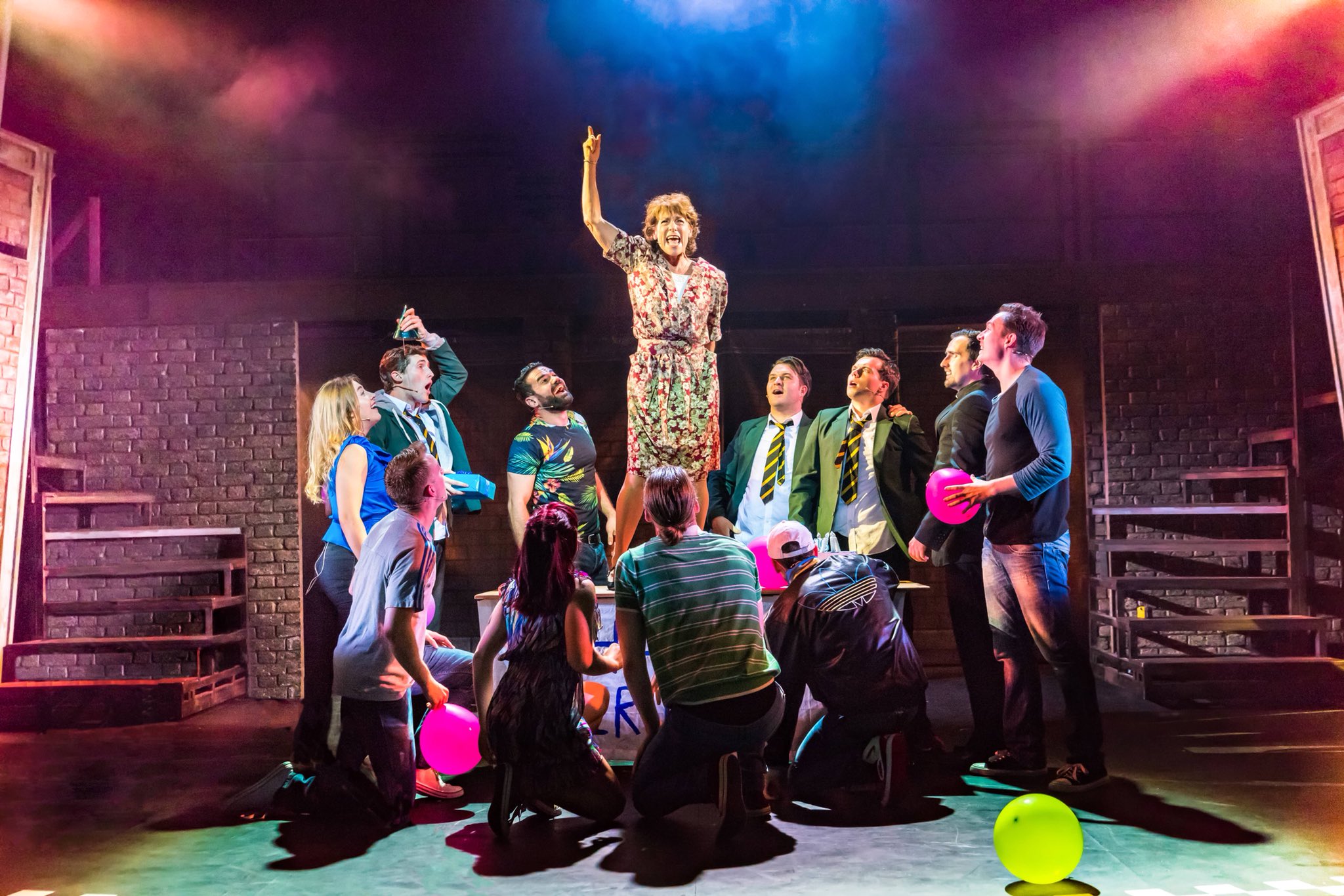 two numbers, and that was all it took to draw me in, looking forward to when it would be in Bromley. I had not seen, nor knew of the story so going fresh faced was a great experienced. The story itself is very clever when performed, with the sliding doors, and transition from 'Good Joe' to 'Bad Joe', wowing the audience with the slick costume changes, but also how they achieved and tricked the audience. In some moments the audience even applauded with the quick action on stage as one moment we are thought to be seeing 'Good Joe' to then in front of us have 'Bad Joe' on from stage right – being played by the same person it had the audience in awe. The Musical has all emotions, happy, sad, angry, which is greatly displayed and reflected onto the audience, it had great British comic moments that had us chuckling in our seats. Director James Tobias should be proud of what his performance and cast achieved, greatly displayed from the standing ovation during the company bow!
One thing that helps make this performance also is its choreography, greatly created by Fabian Aloise. Every step, spin, jump was stunning to watch and greatly portrayed again by the cast. Every song had its own unique style that carried the story, flowing beautifully throughout! it was such a highlight of the performance, with so much energy that never fused out.
The cast tonight were:
Joe Casey – Jason Kajdi
Sarah – Sophie Matthew
Deena Payne – Kath Casey
Reecey – George Sampson
Dad – Callum McArdle
Emmo – Billy Roberts
Lewis – Will Haswell
Billie – Etisyai Philip
Angie – Jessica Niles
Mr Pressman – Bobby Windebank
Callum- Matthew McDonald
Ensemble – Lottie Hensall, Huon Mackley, Frances Dee, Michael Nelson, Alex tranter.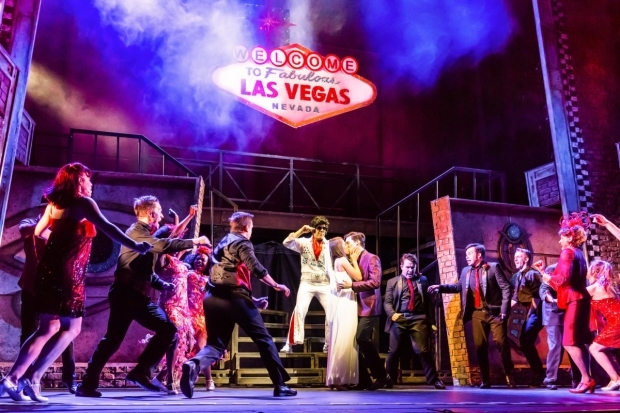 As already stated, the casts energy was displayed throughout especially the ensemble that assisted with every dance move one could create. Along with the dance steps there was the creation of many characters of Camden town, some that many can relate to especially in the Camden market during 'The Sun and the Rain'.  Huon especially stood out, with portraying many different roles, but different with each other, and Lottie Hensall's receptionist was very enjoyable to watch, particularly her different persona between Good and Bad Joe.
Well known names of the night were that of Kath Casey from Emmerdale, tonight she played the role of Deena Payne mother of her beloved Joe Casey. She was such a joy to watch, showing the many emotions a mother goes through for the love of her son. She also is a performer who has proven that Soap Stars can perform on stage. The other known name was Britain Got Talent winner George Sampson, it was great to see him dance live, making it look so natural. He also had a good voice on him, the only thing I would say is I would have liked to have seen a little more in his acting for the role of Reecey. I would have liked to see him a little more tough,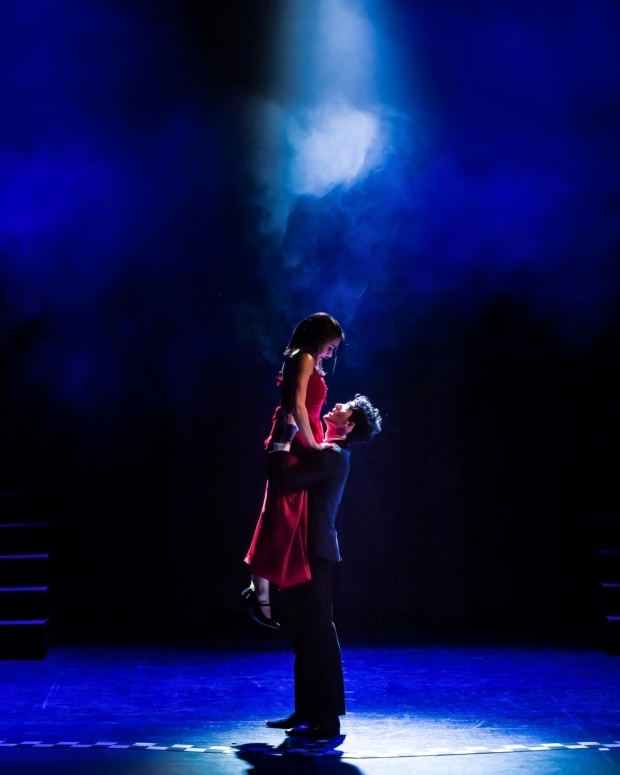 and sleazy in the role that is well known for being it.
The comedy duos were that of Emmo and Lewis, played by Billy Roberts, and Will Haswell and Etisyai Philip and Jessica Niles as Billie and Angie. All of which had the comic timing of the friends loyal to both Joe, and Sarah.
Professional debut Sophie Matthew took on the role of Sarah, who was excellent, and such fun to watch. The audience would see her grow throughout, displaying the different emotions between the good and bad Joe scenarios. Her love also was always displayed, especially in in her solo 'NW5′ believing that in both situations her heart belonged to Joe, even it meant in one she wouldn't be in his life. The lead role of Joe Casey was Jason Kajdi, you couldn't flaunt him, and another triple threat that will I'm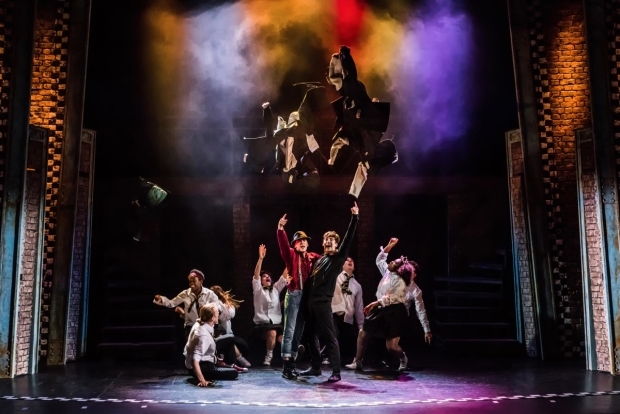 sure make a name of himself I the west end. His portrayal of Joe was swift, sharp, and loveable – even at times in Bad Joe. His transition between the two came at ease to him, changing his persona and character and yet staying as Joe throughout. His chemistry with Sarah was visible at all times, I loved their duet 'It Must be Love' just as much as I did when I saw them perform it at West End Live.
Our House guarentee's a great night out, that will leaving you bobbing along and dancing in your seat! I thoroughly enjoyed the show, leaving me happy and smiling. Not forgetting singing many of the classics that are performed. You will not be disappointed, its great to see a true British musical greatly performed.
Our House is playing at the Churchill Theatre until Saturday 28th October, for all ticket information go here. It will then continue to embark on his UK tour, for locations and dates go here.