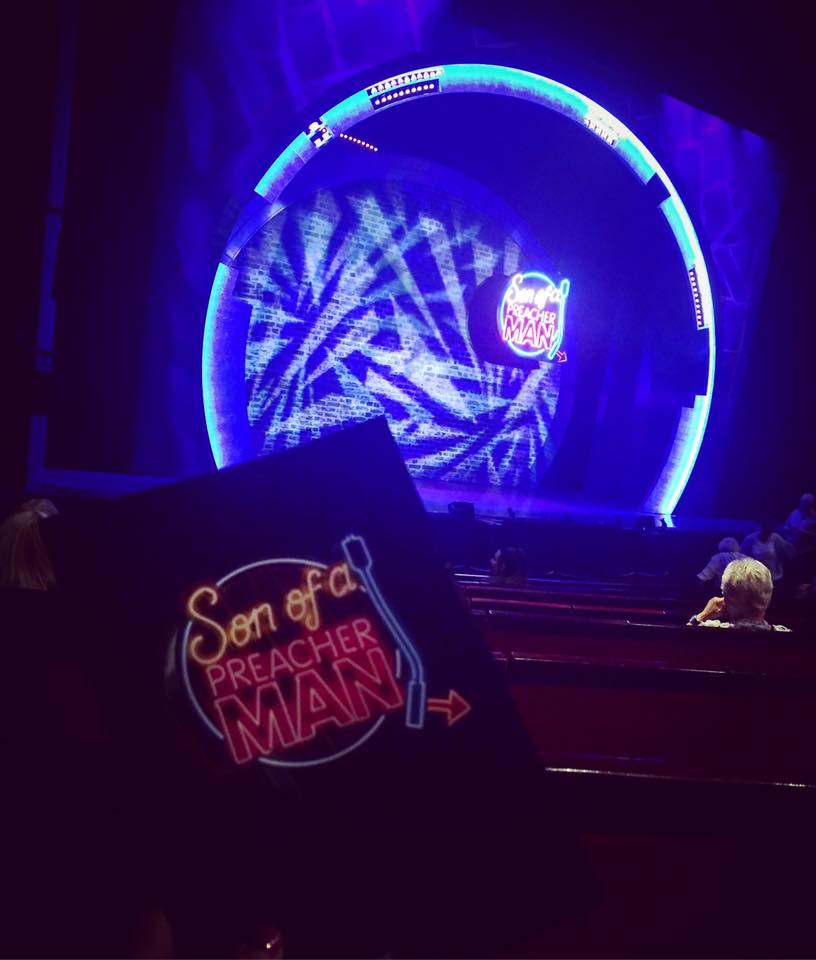 It's back to Bromley for tonight's viewing of the official opening night of the new upcoming UK tour, Son of a Preacher Man. Not knowing what to expect, it was a great chance to see something new in the world of musicals.
I took my seat, tonight in Row J seat 36 though I was lucky to move one over to seat 35! My view was fine, with most of the show being performed in the centre so no obstructions was made, only maybe at times the stage right corner couldn't be seen so if anyone was standing there it would have been missed.
I went in with an open mind to this production, the only knowledge I had, had was seeing Diana Vickers (Starring in the show) at a recent Young Ambassador Launch for TodayTix. When talking to the crowd she spoke about her new role and what the story was, however this was prior to rehearsals so she also did not know all full details of the show. So when the lights went down it was time to find out!
Son of a Preacher Man was at first a Soho joint in the swinging 1960s where the kids danced the night away to the latest crazes and dared to dream of love, while the legendary owner, 'The Preacher Man' himself, dispensed advice to cure the loneliest of hearts. However this was some time ago, with all that remains are the memories, stories, and myths of those who witnessed. All until now, when three random strangers, generations apart are in need of help with their hopeless love lives, become inexplicably drawn to the site of the original venue. The Preacher Man and joint is long gone, but his son, with help from the 'Cappuccino Sisters', channels the spirit of The Preacher Man going on to help these three lovesick strangers with the look of love. The show features the greatest hits of 60s legend Dusty Springfield, with songs such as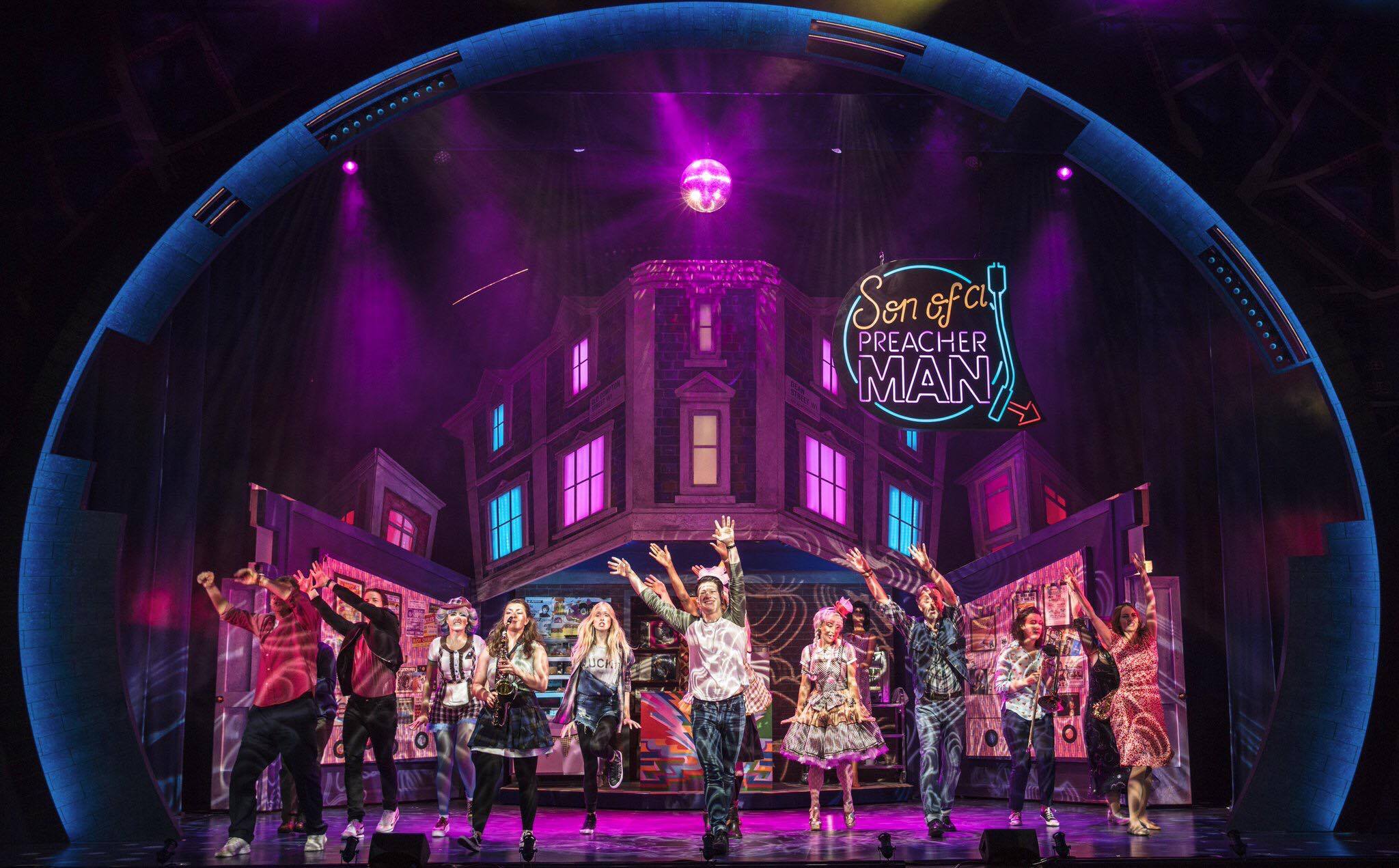 "The Look Of Love", "I Only Want To Be With You", "Spooky" and of course, "Son Of A Preacher Man."
Now from getting the gist of the story from Diana, I could already tell that it was a simple story line. However, this can be common with some Jukebox musicals and it is normally how it is told and performed that sells the show. Unfortunately in my opinion, tonight it didn't succeed. The story at times felt long winded, dragging in parts to then have the whole show quickly wrapped up with myself thinking how and when did that happen?  Directed and choreographed by Strictly Judge Craig Revel Horwood, he once again chose to have the performers play the music on stage with instruments in full view! It is a common theme now appearing in most new musicals, but again in my eyes it just didn't work. Being more of a distraction taking away from the performers when telling the story. To me it just didn't look right, when two characters are looking to have an intimate moment to then have one lean to one side to pull a guitar to him to play. Being its first week of performances, at time it felt under rehearsed, or with some aspects of the show feeling it was put together quickly. Again going back to the instruments it is restrictive with the movement and dancing which then led to most of the shows movement being mainly walking around the stage aimlessly. The most dancing came from the Cappuccino sisters, which at times was good and sharp, along with the finale where the whole cast had a groove to the final numbers. I have said it before that again its great to see how talented these performers are with the skills to sing, act, and play but sometimes making them do too much can take from what is being performed.
The casting tonight had a few familiar names:
Kat – Diana Vickers
Alison – Debra Stephenson
Simon – Ian Reddington
Paul – Michael Howe
Cappuccino Sister 1 – Michelle Long
Cappuccino Sister 2 – Kate Hardisty
Cappuccino 3 – Cassiopeia Berekely-Agyepong
Liam – Lewis Kidd
Andy/Mike/Young Jack – Liam Vincent-Kilbride
Hardman/Otis/Jack – Jon Bonner
Ensemble – Rachael Mcallister, Elle-Jane Goddard, Gary Mitchenson, Jess Barker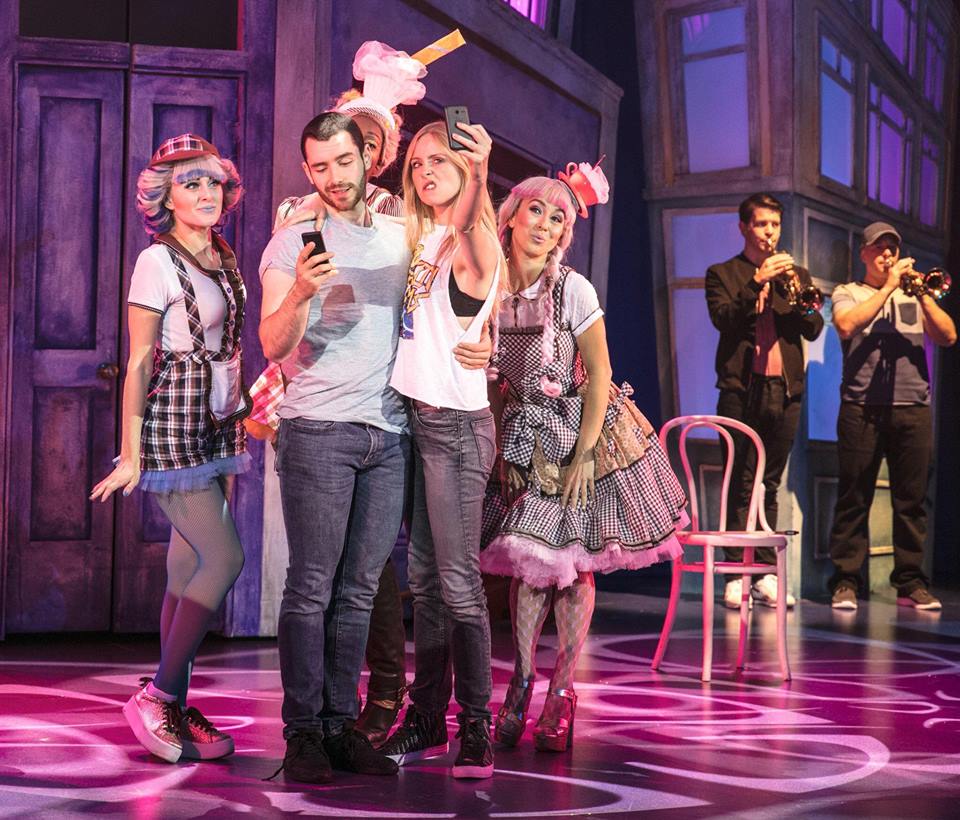 Diana Vickers, most known from her time in ITV's X Factor is now no stranger to the stage. Tonight performing the role of Kat, a young girl with at times the persona of that of Catherine Tate character 'Lauren' and yet created someone new as well. Her voice is without doubt powerful and strong way above the rest of the cast, it was lovely to hear her sing and I can see why she succeeded in past roles.
The other two noticeable name within the cast were Simon, Ian Reddington and Alison played by Debra Stephenson. Both whom have acted in Coronation Street, but tonight it was the live stage. Ian I had seen previously as Pop in the tour of We Will Rock You some years ago, I was impressed with him then but tonight I was disappointed he didn't get much chance to sing, as I can remember it being quite warming to the ears. That being said his acting was one of the best in the night, carrying the jokes well to receive a laugh from the audience. Debra seemed to be new to the stage, and although she had a good voice at times it wasn't strong enough. Her acting also at times seemed forced, which for the role was not well suited. She did look like she was thoroughly enjoying herself throughout however.
The third stranger was Paul, played by Michael Howe very soft with his singing, but again wasn't a strong performer. Although his emotions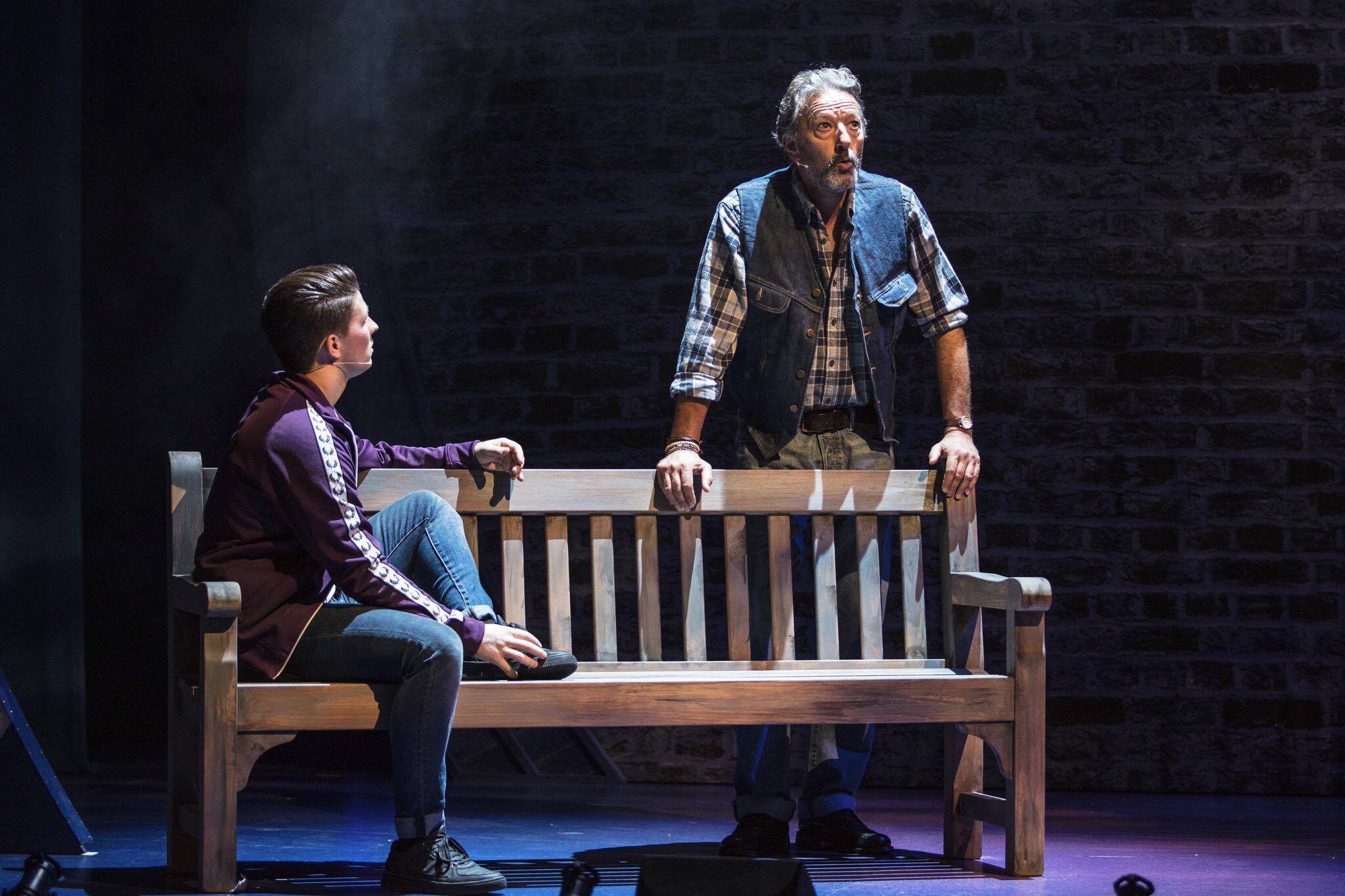 displayed at times within his story, it could have been stronger at times. There was then the 3 Cappuccino girls. they dance, acted and sung similar to the musical 'Little Shop of Horror's' they assisting in the telling of the story throughout, popping up on odd occasions here and there. It was hard to see what they gave to the show, but that being said they did have strong vocals, and good moves.
The rest of the cast/band supported well, with multiple characters Mike played by Liam Vincent-Kilbride 'Anyone Who Had a Heart' was a personal fave, and Lewis Kidd's Liam was very sweet within his role also.
Although in my opinion Son of a Preacher Man was not the best musical I have seen, when watching the finale it was clear that the audience did enjoy themselves. If you are a fan of Dusty Springfield this maybe the musical for you, but for me it really wasn't and lacking a certain 'wow' factor.
Son of a Preacher man plays at the Churchill Theatre until the 9th September, for ticket information go here.  It will then embark of is UK tour to the end of the year and into 2018, for further information go here.