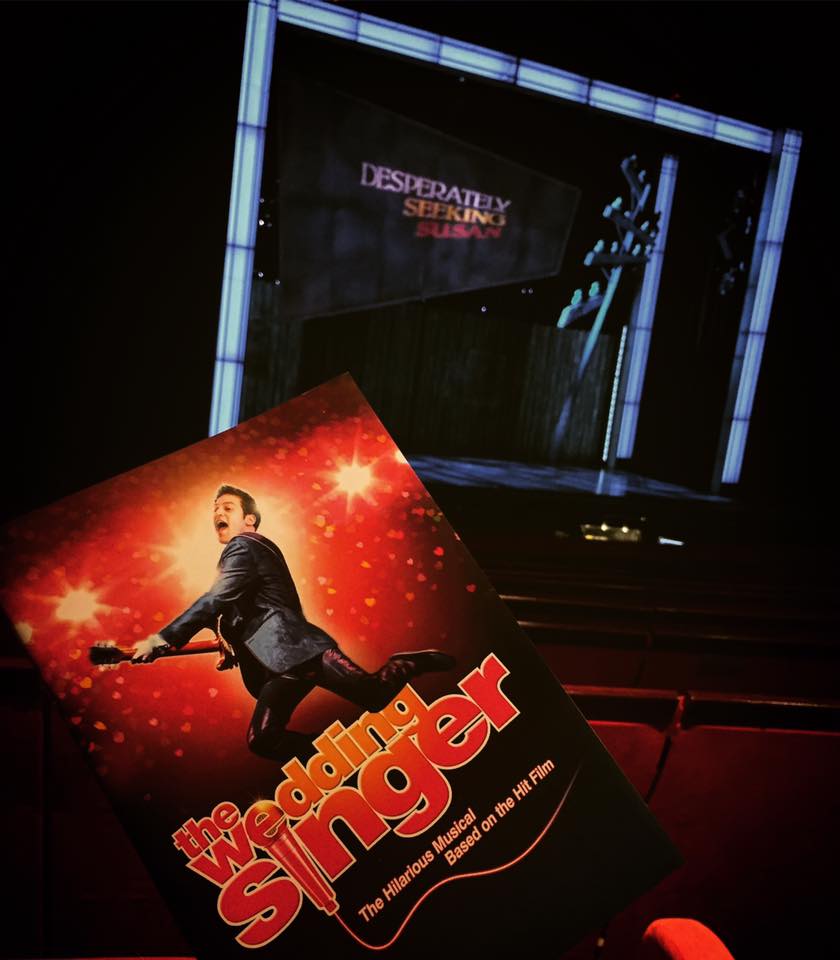 It was without doubt I was not going to turn down a chance to see this show again, being so happy to have been invited I couldn't wait to return!
It was opening night for Dan Looney's touring production of Wedding Singer was at the Churchill Theatre, Bromley tonight. Following its wide tour around the UK, this will be the closest it would be to London. It was defiantly a full house tonight, which I was delighted to see – as I knew they were in for a good night! I took my seat in Row L seat 35, no complaints about the view with faces and the stage fully visible. Only obstruction was from the upstage right corner – but that wasn't too important to the musical, just missing out the 'no love' table during the 'Casualty of Love' number. Nevertheless I was very happy.
The Wedding Singer Musical is based on the 1998 hit film which starred Adam Sandler, and Drew Barrymore. It tells the story of Robbie Hart, a wedding singer in the 1980s, who has his heart broken by his bride to be, having being left at the alter. During his breakdown he meets Julia, a newly engaged waitress to her money driven boyfriend calls upon Robbie to help her plan the wedding of her dreams – in hope to bring back his hope in love, and weddings. Little did they both know that it would end in them falling for each other.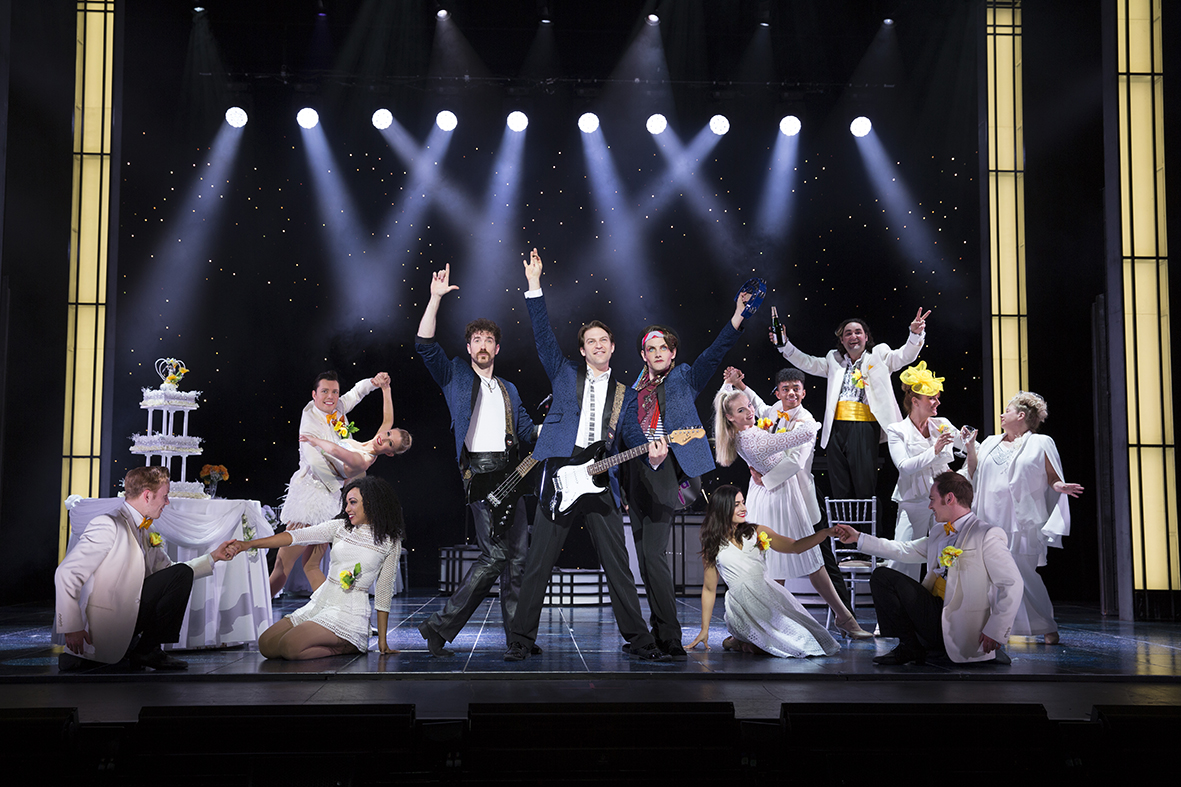 Having seen this show previously at The Orchard Theatre in Dartford, you would have thought I would have had enough. But that is the best thing about this production, is no matter how many times I see it there is something new each time. Also this time round I seemed to have been watching a lot of the chorus, with their interactions in every scene and the different characters they portrayed done brilliantly. Even at times had me chuckling at times with their reactions. You are always transformed back to the 80s in this show, with loads of references to the era, as said before I love the little 80s dance styles such as Thriller moulded into the dance numbers directed and Choreographed by Nick Winston. With an easy to follow story line, it is such an uplifting musical that is a guaranteed great night out – why else do you think I would return so many times? With hope of catching it before it leaves!
The cast tonight were all on top form for opening night:
Robbie Hart – Jon Robyns
Julia Sullivan – Cassie Compton
Glen Gulia – Ray Quinn
Holly – Stephanie Clift
Rosie- Ruth Madoc
Sammy – Ashley Emerson
George – Samuel Holmes
Ensemble – Susie Fenwick, Tara Verloop, Paris Green, Erin Bell, Hannah Jay-Allen, Helen Walsh,  Simon Anthony, Eamonn Cox, Mark Pearce, Andrew Carthy, Ainsley Hall-Ricketts, Ryan-Lee Seager.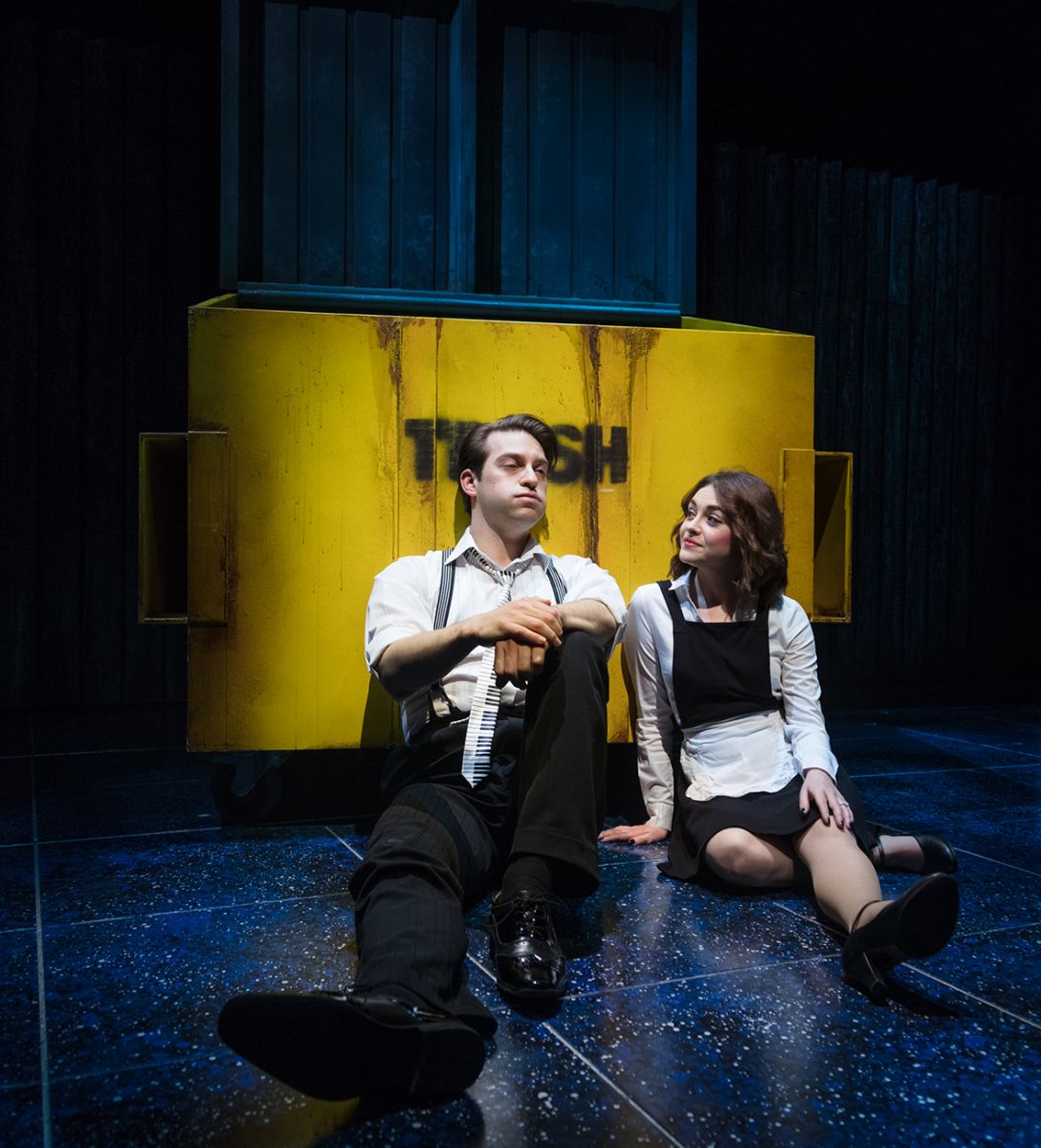 The energy was buzzing as always from the ensemble, with each step and note they performed. As said before, I took more time to watch each individual character in some of the scenes and they were all great to watch and have a small giggle to.
Jon Robyns once again was on top form, still displaying his triple threat Robbie Hart. His voice, and dance steps are never out of line. I love how he portrays his character of Robbie, making him his own and not a reflection on Adam Sadler. You can tell he loves the role, trying his best to give the audience a good night out by getting every laugh out of them – especially when prancing around in his purple underwear! Cassie Compton, and Ray Quinn also continue to wow the audience. Cassie's Julia, is sweet and innocent but when she sings its powerful and warming to his ears. Ray also as Glen Gulia, can not step out of time, His dancing is phenomenal and 'All About the Green' is a favourite number of mine! His character is perfect and great in the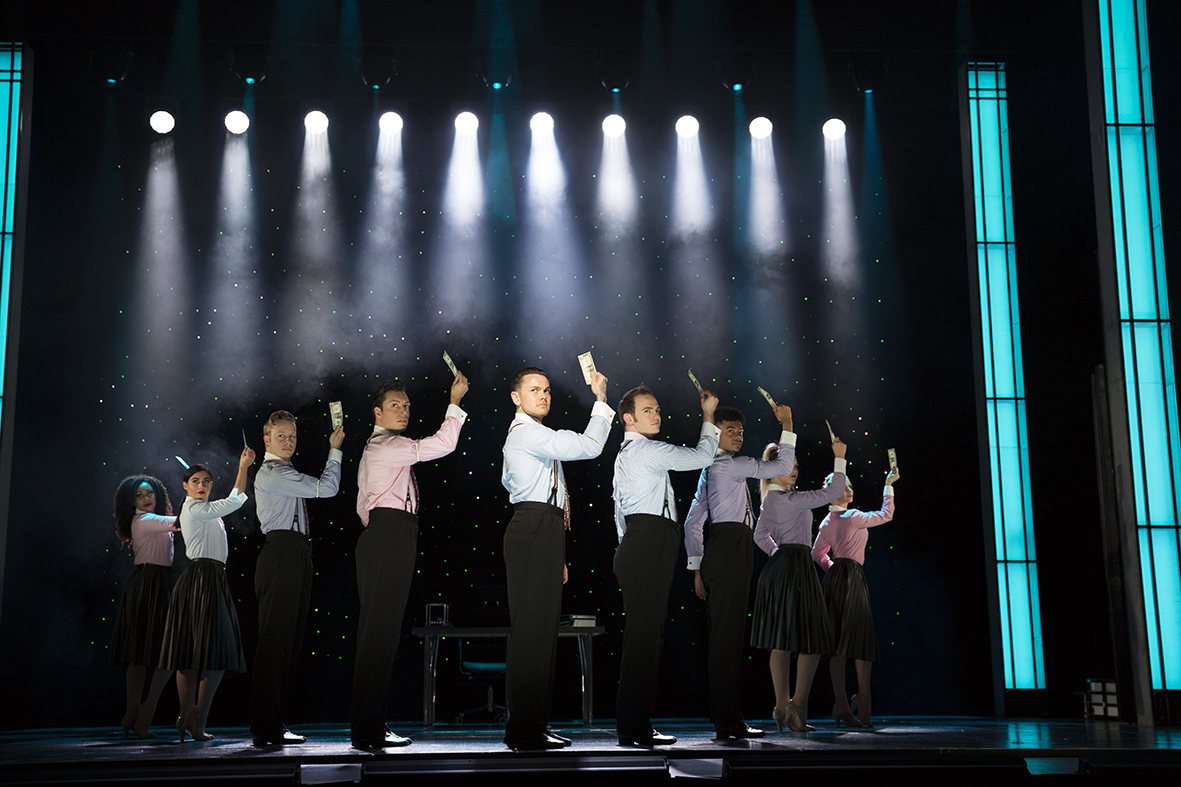 role.
New comer of the night was Stephanie Clift, who takes on the role of Holly following the footsteps of Roxanne pallet and more recently Lucie Jones. She portrays Holly with a strong Boston Accent, which at first I felt didn't feel right and more Frenchie in Grease than Holly. However, she took the role and made it her own, giving a whole new take on the role than that of Roxanne's whom I had seen before. Her singing took a while to warm to, and it wasn't until her number 'Right in Front of Your Eyes' where she showed her potential. She was a great addition to the tour, and I wish her luck in the rest of her run. Her Partner Sammy played by Ashley, again was great in the role. Along with George, Samuel Holmes whose wrapping pairing with Ruth Madoc as Grandma Rosie will never get boring!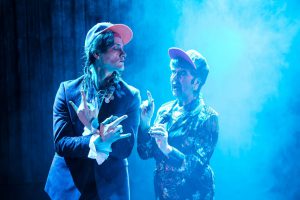 Its hard to come away from this show without a smile on your face – and the need to want to return again… its a great show to watch, and highly deserves its standing ovation during the company bows! The Wedding Singer is playing at the Churchill Theatre until the 5th August for all ticket information go here. It will then embark on his UK Tour until the 7th October, for further information go here.
Photo from stage door Antics with Jon Robyns!